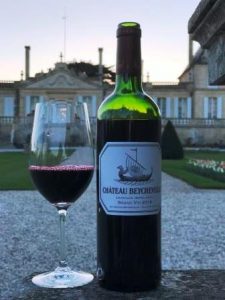 2018 Saint Julien should win an award for the most consistent appellation of the 2018 Bordeaux vintage. From top to bottom, every wine was very good. And as you can see from reading my tasting notes below, there are also a few incredible wines.
The 2018 vintage was perfect for St. Julien, once the rains ceased by late June. The winter and spring drenched the region. But picture perfect weather, warm sunny and dry hit the region in July and with a few minor showers, which helped promote maturity to the vines, beautiful conditions continued through to the harvest, allowing growers to pick, when they found their desired level of maturity.
Being a small appellation, at only 910 hectares, much of the gravel terroir was able to work its magic, alleviating the excess water while retaining the right amount of moisture to nourish the vines when needed during the dry summer months.
The warm, sunny, days, dry conditions and cool nights were perfect for the region, allowing much of the harvest to reach the desired level of maturity that each estate wanted to achieve. If you want to read details on the 2018 Bordeaux vintage 2018 Harvest Report
2018 Saint Julien wines are uniformly dark in color. They are full-bodied, concentrated, elegant, powerful and refined. Alcohol levels are high, but there is more than ample freshness in the wines, so they feel upbeat and vibrant.
Perhaps with 2018 St. Julien, due to their opulent nature and lift, you can look at the wines as being a hypothetical blend of 2009 and 2016, making them stylish, sensual and age worthy.
With close to 600 wines tasted, you can expect more 2018 Bordeaux reports for every major appellation to be published daily. Tomorrow, Friday, April 19, we will publish our 2018 St. Estephe report completing our look at the northern part of the Medoc.
The following wines were tasted between late March and early April 2019 in non-blind conditions. Several wines were tasted more than once, with consistent results.
2018 Beychevelle – Packed and stacked with ripe black fruit, flowers, thyme, earth, espresso, tobacco, herbs, freshness and density, this is a knockout! The wine is opaque in color with palate staining intensity. The fruit shows a beautiful combination of elegance, concentration, purity and staying power with a finish that does not quit. Made from blending 50% Cabernet Sauvignon, 41% Merlot, 6% Petit Verdot and 3% Cabernet Franc and reaching 14.5% alcohol with a pH of 3.71, the harvest took place September 21 to October 16. 50% of the harvest was placed into the Grand Vin. 96-98 Pts
2018 Amiral de Beychevelle – Fruity, floral, fresh and forward, this wine brings sweet cherry and cocoa nuances with soft, approachable textures bringing an elegant, red berry finish. Drink this young while waiting for its big brother to develop. 89-91 Pts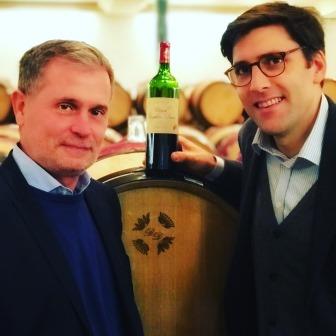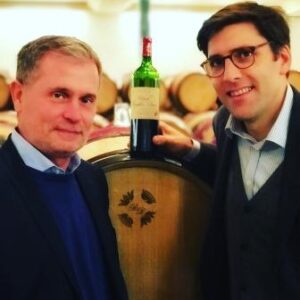 2018 Branaire Ducru – Like a cushion cut ruby with its facets reflecting violet around the rim, the wine opens with a perfume of flowers and black raspberries and mocha, spice and tobacco leaf appear effortlessly. On the palate the wine is bright, fresh, silky and even creamy. The fruit shows a strong floral spirit that gracefully marries into the crème de cassis. The wine remains balanced and fresh with no touch of heat in the high-degree of ripeness. This will be among the best vintages of Branaire ever produced. The wine is a blend of 58% Cabernet Sauvignon, 33% Merlot, 5% Petit Verdot and 4% Cabernet Franc, reaching 14.3% alcohol with a pH of 3.6. The Grand Vin was produced from 60% of the harvest and the picking took place from September 19 to October 10. 93-95 Pts
2018 Branaire (Duluc-Ducru) – Ready to drink on release, the wine is medium-bodied, elegant and charming, with a focus on its freshness, purity and soft tannins, finishing with sweet kirsch and dark cherry notes. 88-90 Pts
2018 Ducru Beaucaillou – Pitch black in color, the wine explodes in the glass with flowers, black fruits, wet earth, rocks, stones and a vintage cigar box from the Hotel Monte Carlo. The depth of fruit and flavor is surreal. The wine has authority. Baskets of red and black pit fruit drench your palate, staining your teeth. It is refined, well-designed and dances on air. This is a contender for the best vintage ever produced at Ducru Beaucaillou and that is really saying something considering the incredible run of vintages produced here since 2005. The wine was made from a blend of 85% Cabernet Sauvignon and 15% Merlot, reaching 14.5% alcohol with a pH of 3.7 and is aging in 100% new, French oak barrels for about 18 months. The harvest took place September 28-October 10. The Grand Vin was made from only 35% of the harvest. 98-100 Pts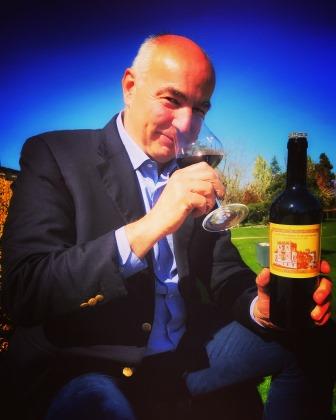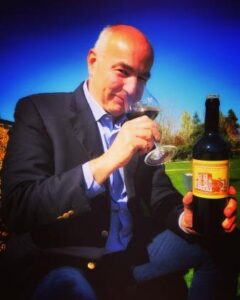 2018 La Croix Ducru-Beaucaillou – The polish to the fruits and tannin is apparent from the get-go. Medium-bodied, elegant, ripe, fresh and extraordinarily juicy, you'll also find elements of espresso bean, ripe plum, blackberry and earth. There is depth of flavor and length. The wine is age-worthy so give it at least a few years before popping a cork and enjoy it over the next 12-15 years. From a blend of 62% Cabernet Sauvignon, 35% Merlot and 3% Petit Verdot and reaching 15% alcohol. 92-94 Pts
2018 du Glana – Medium bodied, elegant, soft and fresh with a lovely tobacco, currants and red berry character. Give this 2-4 years and it will be even better. 89-91 Pts
2018 Gloria – Floral, espresso, blackberry and tobacco aromas are only the drum roll. The action here is on the palate with its lush, ripe tannins, freshness and smooth, fresh fruits. It is hard to believe this is better than the beautiful 2016 but it is! The wine was made from a blend of 61% Cabernet Sauvignon, 26% Merlot 8% Petit Verdot and 5% Cabernet Franc. 93-95 Pts
2018 Gruaud Larose – Fleshy, juicy and creamy, this wine is bright, lifted, sweet and crisp. The Cabernet Sauvignon is accompanied by tobacco, cigar box, cedar and blackberries and there is a nice crunch to the earthy red fruits in the finish. Give this time in the cellar — at least 7-8 years — and it will come together nicely. This is the best vintage for Gruaud Larose in years! The wine was made from blending 67% Cabernet Sauvignon, 24% Merlot and 9% Cabernet Franc, reaching 14.2% alcohol. Picking took place September 20-October 10. 93-95 Pts
2018 Lagrange – It is great to see Lagrange on a hot streak. The wine is full-bodied, round, ripe and loaded with tobacco, black currant, herbs, leaf, espresso, boysenberry and floral aromatics. With its concentration and depth of flavor 2018 is — without a doubt — the best wine ever produced here. The wine will age for decades with ease. 93-95 Pts
2018 Lalande – A medium-bodied and lighter style of red plum-filled wine, which will make for easy, early drinking pleasure. One of the interesting things about Bordeaux is that the 1855 chateau is allowed to own vines in two separate appellations. Here, Pichon Lalande also owns vines in Saint Julien and while they have the right to use these vines for Pichon Lalande, they never do. The wine is an exclusive for LD Vins. 84-86 Pts
2018 Lalande-Borie – It is hard to find a better value in the Left Bank than Lalande-Borie. Forward, open, ripe and already expressing its fruity side, the flowery, sweet, earthy red fruits and soft, round textures with just a hint of licorice and smoke really hits the spot. The wine blends 60% Merlot with 40% Cabernet Sauvignon. 89-91 Pts
2018 Langoa Barton – Crème de cassis, tobacco leaf, cedar wood and spice notes on the nose and a full-bodied, ripe, firm, fresh blast of zesty, crunchy, red fruits with a whiff of cocoa on the palate. This is very classic in nature with a strict side so you'll need to age this for at least a decade. The blend consists of 63% Cabernet Sauvignon, 28% Merlot and 9% Cabernet Franc, reaching 13.85% alcohol. 92-94 Pts
2018 Leoville Barton – Deep in color, the aromatic quality reminds me of a basket filled with just picked black currants along with cigar wrapper, tobacco, herbs and cedar. Full-bodied, dense, concentrated and long, the wine straddles a wonderful place between firmness, classical austerity, freshness and ripe fruits. You will need to offer this wine over a decade of age before pulling a cork. It is going to be difficult to pick the best vintage of Leoville Barton from the 2009, 2010, 2015, 2016 and 2018 but it is going to be fun tasting them together over the next several decades. Blending 82% Cabernet Sauvignon and 18% Merlot, the wine reached 14.03.% alcohol and is aging in 60% new, French oak barrels. 95-97 Pts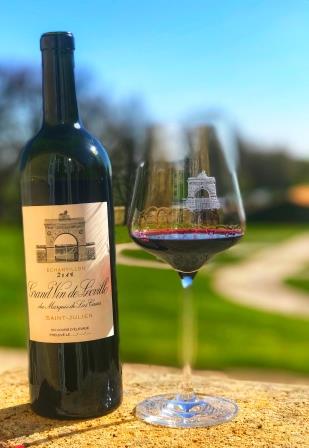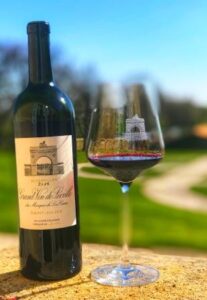 2018 Leoville Las Cases – With all its fresh fruits and leafy notes, this wine reminds me of walking into a forest after a massive rain fall. Add to that a bushel of ripe fruit, tobacco and a smoky campfire and you get the idea. The wine is powerful, dense, full-bodied and intensely concentrated. The fruit has so much lift, it's hard to believe this is over 14% in alcohol! Mouth-filling, fresh and spicy, the peppery Cabernet Sauvignon melds strength with vigor, purity and length and the wine settles in for a finish of over 50 seconds. The tasting I cannot wait to experience in a few years pairs the 2018 with the 2016 in blind conditions! The wine was made from a blend of 80% Cabernet Sauvignon, 11% Merlot and 9% Cabernet Franc, reaching 14.49% alcohol with a pH of 3.65. The harvest took place from September 18 to October 10. 98-100 Pts
2018 Clos du Marquis – Crème de cassis, spice, forest floor and tobacco notes show up with ease. Medium/full-bodied, spicy and fresh, this wine is precociously ripe and vibrant with juicy fruit on the nose and mouth. Even with the 14.5% alcohol there is no heat, jam or over ripeness. Everything is sweet and lively. Clearly, this is the best vintage for Clos du Marquis and its definitely Classified Growth in quality. The wine was made from blending 64% Cabernet Sauvignon, 30% Merlot and 6% Cabernet Franc. 92-94 Pts
2018 Le Petit Lion de Marquis de Las Cases – The lift and zest is felt right away on the palate. It is hard to believe this is a second wine with this much fruit, tension and crunch in the fruit. The finish is on the bright, crisp, red berry side. Enjoy this over the next decade or more while waiting for the Grand Vin to develop. The wine is a blend of 42% Cabernet Sauvignon, 45% Merlot and 13% Cabernet Franc. 90-92 Pts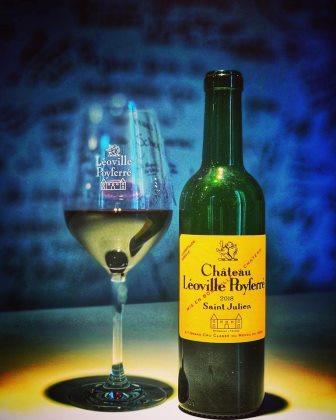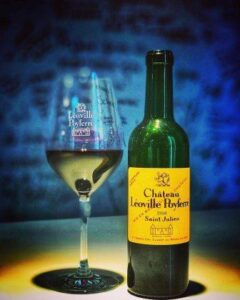 2018 Leoville Poyferre – Before the licorice, black cherry, blackberry, smoke, spice box, espresso and cocoa-filled aromas kick in you were already knocked out by the depth of color in the glass. Velvet drenched black fruits seduce your palate. The wine is sensuous, sexy and mouth-filling. Generous with its fruit, this is a finish you don't want to end. All those layers of ripe, decadent dark berries maintain a presence for close to 60 seconds. If you are a fan of Leoville Poyferre, this needs to be in your cellar. If you are not yet a fan and this style is your thing, one taste is all you need to get hooked! Blending 64% Cabernet Sauvignon, 30% Merlot, 3% Cabernet Franc and 32% Petit Verdot, this wine reached 14.4 alcohol. The harvest took place from September 24 to October 12 97-99 Pts
2018 Moulin-Riche – Minty, ripe black cherries are the first thing you notice. The wine is medium bodied, forward, juicy, fresh and sweet with an open, easy-to-like charm. You should be able to enjoy this on release. The wine is a blend of 59% Cabernet Sauvignon, 23% Merlot, 17% Petit Verdot and 1% Cabernet Franc. 89-91 Pts
2018 Saint-Pierre – This wine is intense, deep, opulent, plush and showy with ripe with sweet, blackberry fruits, espresso and earthy notes. Soft, round and fruity, the wine was produced from 77% Cabernet Sauvignon, 21% Merlot and 6% Cabernet Franc. 94-96 Pts
2018 Talbot – Elegant and refined, this wine offers intriguing depth on the mid-palate. Medium-bodied, sweet, fresh and round, there is a nice touch of licorice, black fruits, earth and spice that carries through from start to finish. The wine is made from 66% Cabernet Sauvignon, 29% Merlot and 5% Petit Verdot, reaching 14% alcohol. This is the first vintage at Talbot with Jean-Michel Laporte in charge. 92-94 Pts
2018 Talbot Caillou Blanc – With a strong floral accent that plays escort to all the tropical fruits, orange and yellow citrus, the wine is fresh, refreshing and slightly honeyed in the juicy, ready to drink finish. The wine is a blend 69% Sauvignon Blanc and 31% Semillon. 91 Pts