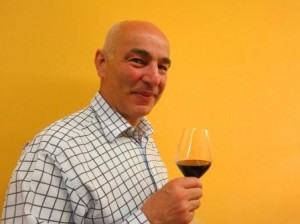 Learn everything about Chateau Lalande Borie St. Julien, Bordeaux producer profile with wine tasting notes and wine with food pairing tips. Learn the best vintages, a history of the property, information on vineyards and winemaking. If you want to read about other important, Bordeaux Chateaux: Links to all Bordeaux Wine Producer Profiles
Chateau Lalande Borie History, Overview
Similar to what has taken place in Bordeaux for centuries, Chateau Lalande Borie took its name from its owner, Jean Eugene Borie. If the Borie name sounds familiar to you, it should as they own numerous vineyards in the Medoc.
The owner of Lalande Borie, Bruno Borie, is the owner of several estates in Saint Julien, and in the Haut-Medoc appellation. However, he is most famous for owning Chateau Ducru Beaucaillou. Bruno Borie manages the estate along with his sister, Sabine Coiffe.
Chateau Lalande Borie is a relatively new estate in the Medoc. The vineyard was initially created when the Borie family purchased 18 hectares of vines from Chateau Lagrange in 1970. To that, they added 12 more hectares of vines from various other growers, some of which needed planting.
Things changed with the 2018 vintage when the estate was renamed Le Petit Ducru.
Chateau Lalande Borie Vineyards, Terroir, Grapes, Winemaking
The 25-hectare, Left Bank vineyard is planted to 50% Cabernet Sauvignon, 40% Merlot, and 10% Cabernet Franc. The vineyard has a terroir of gravel and clay soils. The clay in the soil is part of the reason that today, you find more Merlot in the vineyard. Previously the Cabernet Sauvignon occupied 65% of the vineyard makeup.
The vineyard is well placed in the western part of the St. Julien appellation. It is situated inland, not too far from Chateau Lagrange, Chateau Talbot, and Chateau Gruaud Larose. The vineyard is planted to a vine density of 8,500 vines per hectare.
To produce the wine of Chateau Lalande Borie, the wine is vinified in temperature-controlled, stainless steel vats. Malolactic fermentation takes place in tanks. The wine is then aged in an average of 25% new, French oak barrels for 12 months before bottling. On average, the production is close to 12,000 cases of wine per year at Chateau Lalande Borie.
Lalande Borie, was an important winery for Bruno Borie because that is where he often experimented with new techniques, before introducing them to Ducru Beaucaillou.
Lalande Borie ceased to exist after the 2018 vintage. It was replaced by Le Petit Ducru de Ducru-Beaucaillou.
The best vintages of Chateau Lalande Borie are: 2022, 2021, 2020, 2019, 2018, 2017, 2016, 2015, 2014, 2010, 2009 and 2005.
When to Drink Chateau Lalande Borie, Anticipated Maturity, Decanting Time
Chateau Lalande Borie can be enjoyed on the young side with decanting. Young vintages can be decanted for an average of 1 or so, give or take. This allows the wine to soften and open its perfume. Older vintages might need very little decanting, just enough to remove the sediment.
Chateau Lalande Borie is usually better with at least 3-7 years of bottle age. Of course, that can vary slightly, depending on the vintage character. Chateau Lalande Borie offers its best drinking and should reach peak maturity between 5-12 years of age after the vintage.
Serving Chateau Lalande Borie with Wine, Food, Pairing Tips
Chateau Lalande Borie is best served at 15.5 degrees Celsius, 60 degrees Fahrenheit. The cool, almost cellar temperature gives the wine more freshness and lift.
Chateau Lalande Borie is best served with all types of classic meat dishes, veal, pork, beef, lamb, duck, game, roast chicken, roasted, braised, and grilled dishes. Chateau Lalande Borie is a perfect match with Asian dishes, hearty fish courses like tuna, mushrooms, and pasta as well as cheese.
Chateau Lalande Borie is a fine, correct, easy to like, early-drinking, Saint Julien wine with character and style, that is well priced for savvy consumers.
www.chateau-ducru-beaucaillou.com
Château Lalande-Borie Wine Tasting Notes
15 Vintages 79,715 Views Sort by Vintage-Rating
2022
Le Petit Ducru de Ducru Beaucaillou (St. Julien)

Black cherries, and flowers with a hint of licorice on the backend of the nose. The medium-bodied wine is soft, forward, fresh, and fruity, with cocoa-dusted black raspberries, and a hint of peppery spice on the chalky back end of the finish. The wine blends 75% Merlot, 20% Cabernet Sauvignon and 5% Petit Verdot. Drink from 2025-2035. 91-93 Pts.

966 Views

Tasted

May 8, 2023

2021
Le Petit Ducru de Ducru Beaucaillou (St. Julien)

Flowers and black raspberry aromas show up with ease in the perfume. On the palate, the medium-bodied wine is soft, forward, sweet and fresh. The wine finishes with a touch of dark chocolate and red plums in the endnote. Drink from 2023-2032. 89-91

1,955 Views

Tasted

May 20, 2022

2020
Le Petit Ducru de Ducru Beaucaillou (St. Julien)

Tobacco, spice and red fruits come forward easily. Medium-bodied, soft, supple, fresh and forward define this wine. This charmer is already a pleasure to drink, you can think of it as a baby Ducru Beaucaillou, as it is essentially the third wine of Ducru. 90-92 Pts

3,135 Views

Tasted

May 20, 2021

2019
Le Petit Ducru de Ducru Beaucaillou (St. Julien)

Medium-bodied, forward, elegant and already showing a nice Saint Julien character, the wine offers fresh, red currants, touches of tobacco leaf, cedar, and licorice. Soft in texture, with loads of sweet red berries in the finish, this is perfect for ordering in bistros and for drinking over the next 12-15 years. Drink from 2023-2032.

2,303 Views

Tasted

Mar 29, 2022

A new name and identity for Lalande de Borie, this well-priced Saint Julien is loaded with black currants, earth, herbs, tobacco leaf, round, ripe tannins and a juicy, red fruit character that will drink well early, and yet, also has the ability to age for 12 - 15 years. The wine blends 60% Merlot, 36% Cabernet Sauvignon and 4% Petit Verdot reaching 14.2% ABV.

4,450 Views

Tasted

Jun 8, 2020

2018
Château Lalande-Borie (St. Julien)

Forward, elegant, medium-bodied and ready to go, here you find ample, spicy currants, tobacco lea and earthy nuances. The wine is round, charming and perfect for consumption over the next decade or so.

2,452 Views

Tasted

Mar 9, 2021

It is hard to find a better value in the Left Bank than Lalande-Borie. Forward, open, ripe and already expressing its fruity side, the flowery, sweet, earthy red fruits and soft, round textures with just a hint of licorice and smoke really hits the spot. The wine blends 60% Merlot with 40% Cabernet Sauvignon. 89-91 Pts

3,209 Views

Tasted

Apr 19, 2019

2017
Château Lalande-Borie (St. Julien)

On the fresh side, the fruit melts in your mouth with accents of cocoa and black cherries delivered in a round, open and accessible style. This medium-bodied charmer is ready to go.

2,832 Views

Tasted

Apr 26, 2018

2016
Château Lalande-Borie (St. Julien)

Smoky plum and chocolate aromatics make it fun to go nose to nose with this wine. Juicy, round, polished fruits and sweetness, silky tannins and an open personality make this a delicious wine to drink on release or age for a bit. Soft textures and a blast of chocolate with loads of plum and cherry in the endnote make this a fine Bordeaux value wine.

4,974 Views

Tasted

Apr 29, 2017

2015
Château Lalande-Borie (St. Julien)

Early, uncomplicated, fruity, soft textured medium bodied drinkability is what this wine is all about.

3,179 Views

Tasted

May 21, 2018

Sweet, round fruits, soft textures and a blast of chocolate covered cherry, plum and licorice that drinks well young and it sells for a fair price. What more can you ask for in a value Bordeaux wine? 87-89 Pts

3,105 Views

Tasted

Apr 20, 2016

2014
Château Lalande-Borie (St. Julien)

Medium-bodied, soft and fresh, this wine has notes of blackberry and cocoa and is already showing its open personality. This should be ready to drink on release. 88-90 Pts

3,588 Views

Tasted

Apr 16, 2015

2013
Château Lalande-Borie (St. Julien)

From 70% Cabernet Sauvignon, 26% Merlot and 4% Cabernet Franc, the ruby-colored wine has a light style and focuses on cherries, licorice and red berries. Drink this over the first 2-4 years of life. 85-87 Pts

2,840 Views

Tasted

Apr 20, 2014

2012
Château Lalande-Borie (St. Julien)

Already showing earthy, tobacco secondary notes, this medium bodied, easy drinking wine will be best in its first 5 years of life.

2,485 Views

Tasted

May 15, 2015

Blending 53% Merlot, 40% Cabernet Sauvignon and 7% Cabernet Franc, the wine reached 13.10% ABV with a pH of 3.70. With a hint of oak, licorice and blackberry, the medium-bodied wine is open, forward, soft and approachable, ending with sweet black cherries and a hint of jam. The wine will be aged in 30% new French oak for 12 months. 86-88 Pts

2,820 Views

Tasted

Apr 23, 2013

2011
Château Lalande-Borie (St. Julien)

Blending 60% Cabernet Sauvignon, 35% Merlot and 5% Cabernet Franc, reaching 13.1% ABV. The wine will be aged in 27% new oak for one year. On the nose, oak, boysenberry, licorice and earthy scents are found with coaxing. Soft-textured, round and open, this crowd-pleasing wine ends with sweet cassis and licorice on the finish. 88-90 Pts

3,787 Views

Tasted

Apr 13, 2012

2010
Château Lalande-Borie (St. Julien)

Fresh, jammy strawberry and cocoa notes open to a forward, delicious, black cherry filled with enough style and substance to make this one of the top value wines of the vintage.

5,331 Views

Tasted

May 7, 2014

Lalande Borie - Sweet cassis, licorice, blackberry and oak in the nose. This medium/full bodied wine ends with a blackberry/boysenberry filled finish.

5,691 Views

Tasted

Jul 12, 2012

2010 Lalande Borie – Produced from a vineyard purchased from Lagrange in the 70's, this soft, pleasant, easy to like and appreciate, blackberry and black cherry filled wine should offer pleasure on release. 89-90 Pts

5,469 Views

Tasted

Apr 20, 2011

2009
Château Lalande-Borie (St. Julien)

Cocoa, black cherry, earth and sweet blackberry scents open to a soft textured, medium bodied wine with supple textures in a forward style that offers pleasure today and for the next ten years.

6,869 Views

Tasted

Mar 29, 2012

2005
Château Lalande-Borie (St. Julien)

At full maturity, while smooth and easy drinking, there is no reason to age this any longer, as it now requires consumption.

3,292 Views

Tasted

Jun 28, 2015

Soft, round, open and filled with ripe, delectable fruit at a fair price, what more could you want from a 2005 Bordeaux wine?

4,983 Views

Tasted

May 1, 2012