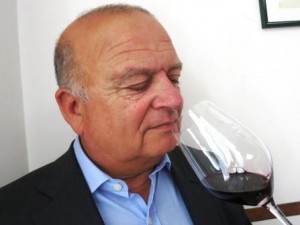 Learn everything about Chateau Moulin Riche St. Julien with wine tasting notes and wine with food pairing tips. Learn the best vintages, a history of the property, information on vineyards and winemaking. If you want to read about other important, Bordeaux Chateaux: Links to all the best Bordeaux Wine Producer Profiles
Chateau Moulin Riche History, Overview
The history of Chateau Moulin Riche in the modern era has its beginnings in 1920 when the estate was purchased by the Cuvelier family. By 1920, the Cuvelier family were already well-established in Bordeaux as chateau owners and negociants.
In fact, the Cuvelier family had over 100 years of history in the region by that time, as they got their start in Bordeaux the same way numerous other future chateau owners did, as negociants, or wine merchants. They date back all the way to 1804.
By the time they purchased Chateau Moulin Riche in the Saint Julien appellation, they already owned vineyards in the Medoc including, Chateau Le Crock in St. Estephe, which they purchased in 1903. They were also the owners of Chateau Camensac in the Haut Medoc appellation and Chateau Leoville Poyferre.
While Chateau Moulin Riche is bottled and sold as its own, unique brand until quite recently, that was not the case. The wine was really thought of as the unofficial second wine of Chateau Leoville Poyferre. That changed with the already, legendary 2009 vintage.
In that year, it was decided that Moulin Riche would be produced from its own specific vineyard parcels. Today, the second wine of Chateau Leoville Poyferre is Pavillon de Leoville Poyferre.
The Moulin Riche logo continues to look quite similar to Leoville Poyferre. This is by design. The similarity to their other wines helps customers identify with the Cuvelier family wines. Since the sublime 2009 vintage, Chateau Moulin Riche has continued to gain popularity as its own brand and distinctive wine.
Starting with the 2018 vintage, Moulin Riche introduced a second wine, M de Moulin Riche, which is where they place most of their Petit Verdot. In fact, the debut vintage is almost 70% Petit Verdot!
Chateau Moulin Riche Vineyards, Terroir, Grapes, Winemaking
The 20 hectare Left Bank vineyard of Chateau Moulin Riche is planted to 60% Cabernet Sauvignon, 32% Merlot and 30% Petit Verdot. It is important to note that there are occasions when the Petit Verdot is very ripe, and can also be used for Leoville Poyferre. The terroir is gravel with limestone soils.
To produce the wine of Chateau Moulin Riche, vinification takes place in temperature-controlled stainless steel tanks. Malolactic fermentation occurs in vats.
The wine is then aged in a combination of new and used, French oak barrels for between 18 to 20 months before bottling. The same technical team that produces Leoville Poyferre is in charge of Moulin Riche. On average, close to 10,000 cases of Moulin Riche are produced each vintage. There is a second wine, a M de Moulin Riche.
The best vintages of Chateau Moulin Riche are: 2022, 2021, 2020, 2019, 2018, 2017, 2016, 2015, 2014, 2012, 2010, 2009 and 2005.
When to Drink Chateau Moulin Riche, Anticipated Maturity, Decanting Time
Chateau Moulin Riche can be enjoyed on the young side with decanting. Young vintages can be decanted for an average of 1 hour or so. This allows the wine to soften and open its perfume. Older vintages might need very little decanting, just enough to remove the sediment.
Moulin Riche is usually better with at least 3-5 years of bottle age. Of course, that can vary slightly, depending on the vintage character. Chateau Moulin Riche offers its best drinking and should reach peak maturity between 5-12 years of age after the vintage.
Serving Chateau Moulin Riche with Wine, Food, Pairing Tips
Chateau Moulin Riche is best served at 15.5 degrees Celsius, 60 degrees Fahrenheit. The cool, almost cellar temperature gives the wine more freshness and lift.
Chateau Moulin Riche is best served with all types of classic meat dishes, veal, pork, beef, lamb, duck, game, roast chicken, roasted, braised, stewed, and grilled dishes. Moulin Riche is also good when served with Asian dishes, hearty seafood, or richly textured fish like tuna, mushrooms, pasta, and cheese.
Château Moulin Riche Wine Tasting Notes
15 Vintages 57,497 Views Sort by Vintage-Rating
2022
Château Moulin Riche (St. Julien)

Currants, black cherries, and flowers pop in the nose. The wine is forward, soft, medium-bodied, elegant, and fresh, with sweet, red fruits, and a touch of spice from start to finish. You can enjoy this on release and for at least a decade after that. The wine is a blend of 65% Cabernet Sauvignon, 25% Merlot and 10% Petit Verdot. Drink from 2025-2037. 90-92 Pts.

1,421 Views

Tasted

May 8, 2023

2021
Château Moulin Riche (St. Julien)

Medium-bodied, the elegant, fresh, vibrant, character of the vintage is on display in the red currants, olives, herbs and pepper on the palate all the way through to the supple-textured, polished finish. You can enjoy this with pleasure on release. The wine is a blend of 54% Cabernet Sauvignon, 27% Merlot and 19% Petit Verdot. Drink from 2023-2035. 89-91

1,774 Views

Tasted

May 20, 2022

2020
Château Moulin Riche (St. Julien)

Medium-bodied, energetic, savory-edged, currant filled wine with loads of cedar, tobacco leaf, chalky tannins and freshness, from start to finish. It is going to need a year or two to open up and display its full essence. This is a superb vintage for Moulin Riche. Drink from 2024-2038.

841 Views

Tasted

Mar 21, 2023

Showing a nice depth of color, the wine opens with espresso, cedar, cigar box, tobacco leaf and black currants. Medium/full-bodied with round, lush textures and layers of sweet, supple textured fruits in the finish, this is the finest vintage of Moulin Riche I have ever tasted. 90-92 Pts

2,072 Views

Tasted

May 20, 2021

2019
Château Moulin Riche (St. Julien)

Elegant, soft and refined, the wine opens with tobacco-tinted, red currants, flowers, mocha and herbs. Almost polished in texture, the silky-textured finish makes this so easy to enjoy with pleasure today. Drink from 2022-2033.

1,527 Views

Tasted

Mar 29, 2022

Smoky, herbal, coffee, cocoa and dark red fruit aromatics are in the nose. On the palate, the wine is medium-bodied, and focused on its inner core of chocolate-covered dark red fruits. Soft, round and fruit-forward, a year or two of wait time is all that's needed here to round everything out. The wine is a blend of 59% Cabernet Sauvignon, 23% Merlot, 17% Petit Verdot and 1% Cabernet Franc. 89-91 Pts

2,719 Views

Tasted

Jun 8, 2020

2018
Château Moulin Riche (St. Julien)

Sweet red fruits with touches of toffee, smoke, tobacco leaf, mint and herbs crowd together to create the perfume. On the palate the wine is medium-bodied, forward, charming and elegant with a black cherry and currant filed finish. The wine is a blend of 59% Cabernet Sauvignon, 23% Merlot, 17% Petit Verdot and 1% Cabernet Franc.

1,424 Views

Tasted

Mar 9, 2021

Minty, ripe black cherries are the first thing you notice. The wine is medium bodied, forward, juicy, fresh and sweet with an open, easy-to-like charm. You should be able to enjoy this on release. The wine is a blend of 59% Cabernet Sauvignon, 23% Merlot, 17% Petit Verdot and 1% Cabernet Franc. 89-91 Pts

2,044 Views

Tasted

Apr 19, 2019

2018
M de Moulin Riche (St. Julien)

This is the debut vintage for this new second wine. Produced from a blend that includes a whopping 69% Petit Verdot, the dark colored wine offers black and blue fruit, black pepper, flowers and spice on the nose. Powerful, tannic, fruity on the attack but dry in the finish, perhaps time help soften the tannins.

1,650 Views

Tasted

Mar 9, 2021

2017
Château Moulin Riche (St. Julien)

Leafy green notes, forest scents and red fruits open a soft, sweet, fruity wine made for early drinking pleasure..

3,021 Views

Tasted

Apr 26, 2018

2016
Château Moulin Riche (St. Julien)

Medium bodied, super soft, forward, sweet, open with polished tannins and laden with clean, spicy red fruits, this wine was produced from blending, 63% Cabernet Sauvignon, 26% Merlot and 11% Petit Verdot.

4,220 Views

Tasted

Apr 29, 2017

2015
Château Moulin Riche (St. Julien)

Just about fully mature, the wine is medium-bodied, soft, elegant, and polished, with a focus on its dark cherry and currant core of fruits with their earthy, tobacco accents. This is showing much better in the bottle than in the barrel. Popped and poured, at best, only a splash decant in needed.

3,999 Views

Tasted

Jan 17, 2022

An approachable style of St. Julien with an elegant personality, smooth tannins and a cassis, thyme-filled finish that should offer stylish pleasure while it's young. 87 - 89 Pts

2,481 Views

Tasted

Apr 20, 2016

2014
Château Moulin Riche (St. Julien)

Silky-smooth, this wine is easy to drink with medium-body, supple, red fruits and a whisper of licorice in the finish. 86-88 Pts

3,478 Views

Tasted

Apr 16, 2015

2012
Château Moulin Riche (St. Julien)

Light black raspberry, earth and herbs characterize this soft-textured, medium-bodied wine that ends with a light red berry finish. 85-87 Pts

3,232 Views

Tasted

Apr 23, 2013

2010
Château Moulin Riche (St. Julien)

Pleasant, easy drinking charmer, medium bodied, with soft, round textures, a nose of fresh, sweet, black cherry, earth and tobacco and ample, fresh, sweet fruits in the finish. Ready to drink, this is a top Bordeaux value wine. The wine was made from a blend of 68% Cabernet Sauvignon, 21% Merlot and 11% Petit Verdot.

3,848 Views

Tasted

Nov 9, 2015

2009
Château Moulin Riche (St. Julien)

Already delicious, with fresh dark and red berries, round textures, medium body and a sweet, ripe, juicy, earthy, black cherry finish. This is another great example of a Bordeaux value wine.

4,504 Views

Tasted

Dec 29, 2015

2005
Château Moulin Riche (St. Julien)

Medium bodied, cassis and cranberry scents complicated by herbal notes. Some rustic tannins are in evidence in the fresh finish.

6,101 Views

Tasted

Jul 25, 2013

2003
Château Moulin Riche (St. Julien)

Cherry, smoke, tobacco, bright, medium bodied and past its prime, this requires drinking.

3,523 Views

Tasted

Dec 18, 2013

Medium bodied, with earthy, secondary characteristics, this is fully mature and requires consumption.

3,618 Views

Tasted

Jul 24, 2012