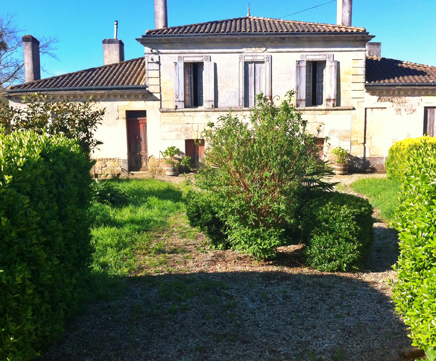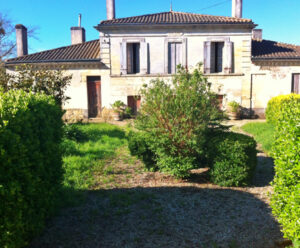 Learn everything about Chateau Bolaire Bordeaux Superieur wine producer with wine tasting notes, wine, and food pairing tips, best vintages, a history of the property, information on the vineyards, and winemaking. If you want to read about other important, Bordeaux Chateaux: Links to all Bordeaux Wine Producer Profiles
Chateau Bolaire History, Overview
Chateau Bolaire is an interesting estate in the Bordeaux Superieur appellation. The vineyards boast the largest percentage of Petit Verdot planted in all of Bordeaux at more than fifty percent! Chateau Bolaire was first established at the start of the 21st century.
The property was created by the young Vincent Mulliez, after he purchased it in 2003. Vincent Mulliez was also responsible for improving the quality of wines being produced at his Haut Medoc estate Chateau Belle-Vue along with Chateau de Gironville, which is also situated in the Haut Medoc appellation.
All three estates have earned a solid reputation for producing fine, affordable, value-priced, Bordeaux wine of quality. Vincent Mulliez, who had a career as a banker before becoming a Bordeaux winemaker, passed away in 2010 at only 44 years of age.
In November 2021, Chateau de Gironville was sold to the massive wine conglomerate, Treasury Wine Estates which owns various vineyards in Napa Valley and Australia, most prominently Penfolds. This is not their only purchase in Bordeaux, as they also own Chateau Cambon La Pelouse, Chateau de Gironville, Chateau Belle-Vue and Chateau Lanessan in the Haut-Medoc appellation.
Chateau Bolaire Vineyards, Terroir, Grapes, Winemaking
The 7 hectare Bordeaux Superieur vineyard of Chateau Bolaire is planted to 50% Petit Verdot, 30% Merlot, and 20% Cabernet Sauvignon. This is one of the largest plantings of Petit Verdot in Bordeaux. While the vines are old here, with an average age of 40 years, what makes the vineyard distinct is that Chateau Bolaire has some of the oldest Petit Verdot vines in all of Bordeaux at close to 90 years of age!
The terroir features a distinctive soil composition with its fine-grained, sandy, red clay. The vineyard is planted to a vine density of between 5,000 and 6,000 vines per hectare.
To produce the wine of Chateau Bolaire, vinification starts as the juice undergoes a 21-day cold soak at 5 degrees Celsius before being fermented in temperature-controlled, stainless steel vats.
The juice spends about 90 days on its post malolactic fermentation lees. Malolactic fermentation takes place in barrels. The wine is aged for an average of 12 months in roughly 30% new, French oak barrels before bottling.
Chateau Bolaire is one of the top Bordeaux value wines. The wine is designated as a Bordeaux Superieur. On average, the production is close to 2,750 cases of wine per year.
The best vintages of Chateau Bolaire are: 2022, 2021, 2020, 2019, 2018, 2017, 2016, 2015, 2014, 2012, 2010, 2009 and 2005.
When to Drink Chateau Bolaire, Anticipated Maturity, Decanting Time
Chateau Bolaire is better with at least 1-3 years of aging in good vintages. Young vintages can be decanted for up to 1 hour, helping the wine soften to help develop the aromatic character.
Older vintages might need very little decanting, just enough to remove the sediment. Chateau Bolaire offers its best drinking and should reach peak maturity between 2-6 years of age after the vintage.
Serving Chateau Bolaire with Wine, Food, Pairing Tips
Chateau Bolaire is best served at 15.5 degrees Celsius, 60 degrees Fahrenheit. The cool, almost cellar temperature gives the wine more freshness and lift.
Chateau Bolaire is best paired with all types of classic meat dishes, veal, pork, beef, lamb, duck, game, roast chicken, roasted, braised, and grilled dishes. Chateau Bolaire is also good when matched with Asian dishes, hearty fish courses like tuna, mushrooms, and pasta.
Château Bolaire Wine Tasting Notes
13 Vintages 38,980 Views Sort by Vintage-Rating
2021
Château Bolaire (Bordeaux Supérieur)

Plums and cherries with cocoa show up easily in the round, fruity palate and finish. Drink from 2023-2028. 86-88

943 Views

Tasted

May 20, 2022

2020
Château Bolaire (Bordeaux Supérieur)

Espresso, flowers cocoa and black plums with a touch of spice open the nose. The wine is juicy, and flavorful, offering a big blast of chewy. dark, red fruits, cocoa and espresso on the mid-palate and in the spicy, fresh finish. The wine is interesting as you often find as much as 50% of the blend devoted to old vine Petit Verdot along with Merlot. Drink from 2023-2038.

362 Views

Tasted

Mar 21, 2023

Dark in color, the wine shows black, red and blue fruits with a cool spiciness. Juicy, chewy, full-bodied, deep and round, with a peppery core of savory fruit on the palate and finish. Give this a few years in the bottle to develop more complexity. The wine is interesting as you often find as much as 50% of the blend devoted to old vines Petit Verdot along with Merlot. 89-91 Pts

1,051 Views

Tasted

May 20, 2021

2019
Château Bolaire (Bordeaux Supérieur)

Dark, deep and powerful, this unique blend of roughly 40% Merlot and close to 60% old vine Petit Verdot is packed with dark chocolate, flowers, black, red and blue fruits along with earthy nuances. On the palate, the wine is lush, fresh and salty. Bold and richly textured, give this just few years in the cellar before pulling a cork. Drink from 2022-2031.

912 Views

Tasted

Mar 29, 2022

With close to 60% old vine Petit Verdot in the blend, the wine is quite dark in the glass. Lush, round, fleshy and juicy, this fruit-filled, full-bodied, richly textured wine is unique for Bordeaux and well-worth experiencing. 89-91 Pts

2,885 Views

Tasted

Jun 8, 2020

2018
Château Bolaire (Bordeaux Supérieur)

Licorice, dark cocoa, cherry, 5 spice, pepper, black raspberry and chocolate come to the surface of the perfume with ease. Medium-bodied, lifted and fruity, with a cool spicy overtone, this is already loads of fun to taste. The wine was made from blending of 50% old vine Petit Verdot and 50% Merlot, which is unique for Bordeaux.

934 Views

Tasted

Mar 9, 2021

Spicy, floral and polished, the wine is juicy, forward and sweet, with a nice dose of ripe, spiced black raspberries from start to finish. The wine was made from blending of 50% old vine Petit Verdot and 50% Merlot, which is unique for Bordeaux. 90-92 Pts

1,895 Views

Tasted

Apr 19, 2019

2016
Château Bolaire (Bordeaux Supérieur)

With an unusual blend of 50% old vine Petit Verdot and 50% Merlot , it's easy to find the floral, ripe, very fresh, black raspberry fruits. Ripe, with length and lots of freshness going on here.

3,194 Views

Tasted

Apr 29, 2017

2015
Château Bolaire (Bordeaux Supérieur)

Using a unique blend of 60% old vine Petit Verdot, 35% Merlot and 5% Cabernet Sauvignon produced a wine that is fresh, floral and robust, with sweet, dark, spicy, fruit filled finish.

2,580 Views

Tasted

Apr 29, 2016

2014
Château Bolaire (Bordeaux Supérieur)

Sweet, lush, fat, juicy, ripe, spicy fruit for a price you can afford and drinkable on release. This unique wine is produced with the highest percentage of Petit Verdot in Bordeaux that takes up 60% of the blend, the remainder consists of 35% Merlot and 5% Cabernet Sauvignon. The wine reached 13.5% ABV. 88-89 Pts

2,984 Views

Tasted

May 1, 2015

2013
Château Bolaire (Bordeaux Supérieur)

Easy drinking, spicy and open, this delivers a shot of boysenberry in the finish. This unique wine is produced with the highest percentage of Petit Verdot in Bordeaux at 53%, with the remainder of the blend coming from 40% Merlot, and 7% Cabernet Sauvignon, the wine reached 13%. 85-88 Pts

2,380 Views

Tasted

May 1, 2014

2012
Château Bolaire (Bordeaux Supérieur)

This unique wine is produced with the highest percentage of Petit Verdot in Bordeaux, with more than 54% in the blend, and is packed with spicy, fresh red berries. 87-89 Pts

2,518 Views

Tasted

Apr 26, 2013

2011
Château Bolaire (Bordeaux Supérieur)

Produced from an unusual blend of 40% Petit Verdot, 35% Merlot and 25% Cabernet Sauvignon, the goal is to move the property to an even higher percentage of Petit Verdot with hopes that the wine will eventually become an even mix of Petit Verdot and Merlot. With leaf, forest and spice, the wine is fresh and filled with crisp cassis and blackberry. 88-91 Pts.

2,989 Views

Tasted

Apr 20, 2012

2010
Château Bolaire (Bordeaux Supérieur)

Bolaire Produced from an unusual blend of 40% Petit Verdot, 35% Merlot and 25% Cabernet Sauvignon, the goal is to move the property to an even higher percentage of Petit Verdot with the hopes the wine will eventually become an even mix of Petit Verdot and Merlot. With wood, black raspberry, cassis and flower scents, this medium bodied wine offers a lot of freshness, spice and cassis ending with hints of pepper and slightly green tints in the finish. 87-89 Pts

5,267 Views

Tasted

Apr 22, 2011

2009
Château Bolaire (Bordeaux Supérieur)

This outstanding Bordeaux value wine is ready to drink with its lush textures coupled with its spice, licorice and smoky, ripe black cherry personality. From a blend of 39% Petit Verdot, 34% Merlot and 27% Cabernet Sauvignon.

3,337 Views

Tasted

Sep 12, 2014

2005
Château Bolaire (Bordeaux Supérieur)

Surprisingly, still going strong at close to 10 years of age. This is probably due to the blend, which includes almost 40% Petit Verdot! The wine is earthy, spicy, floral and shows a dark, blackberry fruit and olive note. Round and ready, if you have a bottle, do not hesitate to pop a cork.

4,749 Views

Tasted

Nov 2, 2016