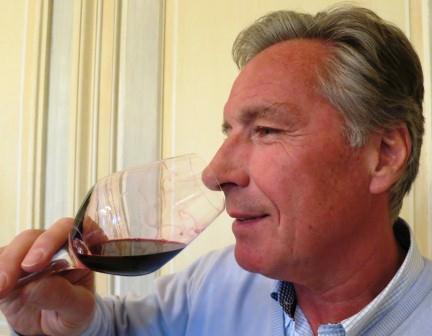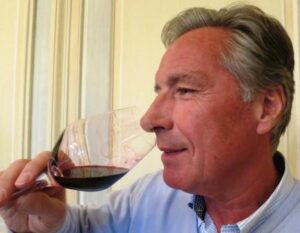 Learn everything about Clos Lunelles, Cotes de Castillon with wine tasting notes, and wine with food pairing tips. Learn the best vintages, a history of the property, information on the vineyards, and winemaking. If you want to read about other important, Bordeaux Chateaux: Links to all Bordeaux Wine Producer Profiles
Clos Lunelles History, Overview
Clos Lunelles located in the Cotes de Bordeaux appellation was acquired by Gerard Perse and Chantal Perse in 2001. By that point in time, the Perse family was already well-known in Bordeaux for owning numerous estates including Chateau Pavie and Chateau Monbousquet.
Both those properties are situated in St. Emilion. Located in the commune of Sainte-Colombe, the vineyard known as Chateau Lapeyronie, in 2001, when it was acquired by the Perse family.
After that, the name of the estate was changed to Clos Les Lunelles. From there, in 2010, the name of the property was again changed to Clos Lunelles.
Clos Lunelles Vineyards, Terroir, Grapes, Winemaking
The Clos Lunelles 8.5 hectare vineyard is planted to 80% Merlot, 10% Cabernet Sauvignon and 10% Cabernet Franc. The vineyard has a terroir of clay and limestone soils.
The vines are well placed on the peak of the limestone plateau in Cotes de Castillon. The vineyard of Clos Lunelles is planted to a vine density of 5,500 vines per hectare. The vineyard has old vines. In fact, the average age of the vines at Clos Lunelles is old at close to an impressive 45 of age.
Yields are always kept low at Clos Lunelles. To accomplish this, the vines are crop-thinned, deleafed, hand-harvested, and table-sorted. To produce the wine of Clos Lunelles, extensive labor is involved. In fact, Clos Lunelles is one of the most labor-intensive wines to produce in the entire appellation.
To produce the wine of Clos Lunelles, the vinification process starts with an eight-day cold soak at 9 degrees Celsius. Next, the juice is fermented in temperature-controlled, stainless steel vats for a maceration period that lasts close to 32 days. Malolactic fermentation takes place in 50% new, French oak barrels.
Clos Lunelles is aged in 50% new, French oak barrels for between 18 to 24 months. During the aging process, the wine of Clos Lunelles is aged on its lees for the first four months. There is a second wine, Esprit de Pavie. On average, close to 1,800 cases of Clos Lunelles are produced every year.
When to Drink Clos Lunelles, Anticipated Maturity, Decanting Time
Clos Lunelles is much better with at least 4-6 years of aging in good vintages. Young vintages can be decanted for 1-2 hours. This allows the wine to soften and open its perfume. Older vintages might need very little decanting, just enough to remove the sediment. Clos Lunelles offers its best drinking and should reach peak maturity between 5-20 years of age after the vintage.
The best vintages of Clos Lunelles are: 2022, 2021, 2020, 2019, 2018, 2017, 2016, 2015, 2014, 2012, 2010, 2009 and 2005.
Serving Clos Lunelles with Wine, Food, Pairing Tips
Clos Lunelles is best served at 15.5 degrees Celsius, 60 degrees Fahrenheit. The cool, almost cellar temperature gives the wine more freshness and lift.
Clos Lunelles is best paired with all types of classic meat dishes, veal, pork, beef, lamb, duck, game, roast chicken, roasted braised, and grilled dishes. Clos Lunelles is also good when matched with Asian dishes, hearty fish courses like tuna, mushrooms, and pasta.
Clos Lunelles remains one of the top Right Bank wines from the Cotes de Castillon appellation. Clos Lunelles is a deep-colored, rich, opulent, concentrated, ripe, and round style of Bordeaux wine that can often be enjoyed young.
Clos Les Lunelles Wine Tasting Notes
16 Vintages 73,819 Views Sort by Vintage-Rating
2022
Clos Lunelles (Castillon Côtes de Bordeaux)

Dark chocolate, black cherries, blackberries, smoke, wet earth and forest leaf aromas show in the nose. The wine is rich, dense, opulent and mineral-driven, so you find a strong, oceanic-influence that comes along with the plums, black cherries and cocoa. The low pH provides ample lift and energy in the tense finish that is perfect for its wealth of fruit. The wine was made from blending 80% Merlot, 10% Cabernet Sauvignon and 10% Cabernet Franc, 14.63% ABV, 3.57 pH. Drink from 2025-2040. 93-95 Pts.

1,752 Views

Tasted

May 8, 2023

2021
Clos Lunelles (Castillon Côtes de Bordeaux)

Black cherries, black raspberries, flowers and chocolate in the nose, the wine shows good color along with ample sweet, tart and salty black plums, bitter cocoa and savory herbs in the supple-textured finish. The wine was made from blending 80% Merlot, 10% Cabernet Sauvignon and 10% Cabernet Franc, 14.45% ABV. Drink from 2025-2040. 91-93

1,785 Views

Tasted

May 20, 2022

2020
Clos Lunelles (Castillon Côtes de Bordeaux)

Full-bodied, racy, and sensual, the wine is lush, opulent, and rich, coating your palate with multiple layers of black plums, black cherries, licorice, chalky tannins, and crushed rocks. There is intensity, length, complexity, and opulence that is already just great. But wait for a bit, and it promises to be even better. This is the equal of many of the best Saint-Emilion wines as it comes from similar, limestone terroirs. Drink from 2024-2045.

1,408 Views

Tasted

Mar 21, 2023

Opaque in color, the wine explodes with notes of flowers, licorice, blackberry, crushed rocks, plum liqueur and espresso. Thick, rich, lusciously textured and intense, the salinity from the deep limestone terroir shines through right from the start through to the opulent, velvety finish. This is the equal of many of the best Saint-Emilion terroirs. But it needs time to come together, so please wait at least 7 or more years before pulling a cork. The wine was made from blending 80% Merlot, 10% Cabernet Sauvignon and 10% Cabernet Franc. 94-96 Pts

3,150 Views

Tasted

May 20, 2021

2018
Clos Les Lunelles (Castillon Côtes de Bordeaux)

Almost opaque in color, the wine is equally dark in color. The nose, with its coffee bean, smoke, licorice, flower and black cherry liqueur is intense. On the palate the wine is equally intense with its full-bodied, rich, powerful layers of ripe blackberries red and blue fruit, dark chocolate and crushed stone character. The most powerful wine of the appellation, give it 5-8 years before pulling a cork. The wine was made from blending 80% Merlot, 10% Cabernet Sauvignon and 10% Cabernet Franc.

2,995 Views

Tasted

Mar 9, 2021

Deep in color, the wine is dense, full-bodied, lush, ripe and powerful. The deep, dense fruits are accompanied by rocks, stones, espresso, anise and oyster shell. The finish is long, with polish and intensity in the chocolate, licorice, infused, dark plums and black cherry endnotes. The wine was made from blending 80% Merlot, 10% Cabernet Sauvignon and 10% Cabernet Franc. Give this at least 6-8 years and perhaps longer in the cellar to come together. 93-95 Pts

3,362 Views

Tasted

Apr 19, 2019

2017
Clos Lunelles (Castillon Côtes de Bordeaux)

Dark plums, flowers and boysenberry are the opening before moving on to the luscious, sweet, ripe, juicy, plummy fruit. This is surprisingly rich for the vintage. The wine was made from blending 80% Merlot, 10% Cabernet Sauvignon and 10% Cabernet Franc.

1,868 Views

Tasted

Apr 26, 2018

2016
Clos Lunelles (Castillon Côtes de Bordeaux)

Plums, black cherry and licorice scents are what you notice first, but it's the luscious, dark, red berries and stone sensations that grab your attention. The finish delivers cocoa, licorice and juicy, black fruits.

2,446 Views

Tasted

Apr 29, 2017

2015
Clos Lunelles (Castillon Côtes de Bordeaux)

Dark ruby in color, the wine offers stone, black and red fruits with fennel characteristics. Full bodied, rich and concentrated, the finish is lush and silky on the palate.

3,413 Views

Tasted

May 21, 2018

Dark in color with an earthy, dark, red berry, licorice and stone personality, this wine is rich and powerful, yet softly textured, lush and silky on the palate. This is perhaps the best vintage yet for Clos Lunelles.

3,356 Views

Tasted

Apr 29, 2016

2014
Clos Lunelles (Castillon Côtes de Bordeaux)

Black cherry, plum, licorice, espresso and smoke in the nose leads to a concentrated, tannic, oaky mineral driven wine that will require time to soften and come together. 89-91 Pts

2,305 Views

Tasted

May 1, 2015

2013
Clos Lunelles (Castillon Côtes de Bordeaux)

Wet earth, leaf and spicy cherry flavors are concentrated for the vintage. The wine will need a few years to soften before its minty, dark red berries are fully mature. 88-90 Pts

2,153 Views

Tasted

May 1, 2014

2012
Clos Lunelles (Castillon Côtes de Bordeaux)

Ruby in color with intense stone, oak and spicy black cherries and anise, the wine is medium-bodied with elegant, soft textures and a spicy, long and fresh finish. 89-91 Pts

2,203 Views

Tasted

Apr 26, 2013

2011
Clos Lunelles (Castillon Côtes de Bordeaux)

Soft, sweet dark berries, fennel, plum and dark chocolate, plush round textures and a core of ripe black cherries make up this early drinking wine.

3,845 Views

Tasted

May 20, 2014

Rich in color with minerality, blackberry and fennel, rich plush textures and a long, mineral-based, fresh and ripe black plum finish. 90-91 Pts

4,689 Views

Tasted

Apr 20, 2012

2010
Clos Lunelles (Castillon Côtes de Bordeaux)

Licorice, truffle, jammy dark berries and chocolate open to a plush, polished, rich wine of pleasure. This will drink well young.

6,689 Views

Tasted

May 7, 2013

2009
Clos Lunelles (Castillon Côtes de Bordeaux)

2009 Clos les Lunelles, produced from vines whose average age is 40 years, offers a blend of 80% merlot, 10% cabernet sauvignon, and 10% cabernet franc. Yields were a miniscule 22/hls/ha. The wine is filled with blackberries, coffee, and anise. Round in texture, this mouth filling wine ends with lush dark berry, chocolate, and plum flavors. 91-93 Pts

5,631 Views

Tasted

Aug 26, 2010

2008
Clos Les Lunelles (Castillon Côtes de Bordeaux)

08 Clos les Lunelles (Cotes de Castillon) is purplish ruby. Ripe black fruit tinged with spice and licorice are throughout the perfume. Rich and intense, this wine would win a lot of blind tastings if matched against many of the much more expensive St. Emilions. 91-94 Pts

4,835 Views

Tasted

Aug 1, 2009

2006
Clos Les Lunelles (Castillon Côtes de Bordeaux)

Spicy black fruits, licorice and jam on the earthy nose which move to soft and sweet, polished, dark red fruits and stone on the palate. The wine is drinking in the right place today with its fresh and vibrant fruits.

3,949 Views

Tasted

May 25, 2016

2005
Clos Les Lunelles (Castillon Côtes de Bordeaux)

Licorice, cocoa, black raspberry, espresso bean and earthy notes open to a round, supple, wine that is already fun to drink. However, it will probably be better after another year or two of bottle age where it should give pleasure for another 5 - 10 years.

5,732 Views

Tasted

Sep 5, 2012

Still deep in color, an explosion of licorice, espresso, jammy blackberries, cocoa and minerality remind you of a very good St. Emilion wine. From a blend of 80% Merlot and 20% Cabernet Franc, this rich, intense, sweet and opulently textured Bordeaux wine has room to improve over the next decade.

6,253 Views

Tasted

Aug 29, 2011