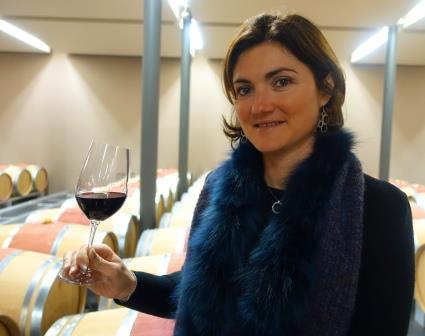 Learn everything about Clos de Bouard Montagne St. Emilion with wine tasting notes and wine-with-food pairing tips. Learn the best vintages, a history of the property, information on the vineyards, and winemaking. If you want to read about other important, Bordeaux Chateaux: Links to all Bordeaux Wine Producer Profiles
Clos de Bouard History, Overview
Clos de Bouard is the new project for Coralie de Bouard and her husband Loic Maillet. When Loic Maillet is not busy with Clos de Bouard, he is also a negociant at LA Vintage. Coralie de Bouard is quite experienced in the wine world. Coralie de Bouard comes from a wine family.
Her father is Hubert de Bouard of Chateau Angelus. However, Coralie also owns another property, La Fleur de Bouard in the Lalande de Pomerol appellation, which she has been managing since 2012. 2016 is the debut vintage for Chateau Clos de Bouard.
Clos de Bouard, was previously known as Tour Musset. The property was purchased in late 2016 from Castel Freres. Located in the western part of the appellation, it is not far from the Saint Christophe des Bardes commune in St. Emilion. They have good neighbors. They are not far from Croix de Labrie, Fleur Cardinale, Fombrauge, Rocheyron, Troplong Mondot, and Valandraud.
Clos de Bouard Vineyards, Terroir, Grapes, Winemaking
The Right Bank vineyard of Clos de Bouard is planted to 66% Merlot, 24% Cabernet Franc, and 10% Cabernet Sauvignon. Located in the St. Emilion satellite appellation of Montagne Saint Emilion, with 30 hectares of vines.
The vineyard has a hillside terroir of clay and limestone soils. The vines are old as they are on average, 35 years of age. However, they also have very old vines that range from 60 to 70 years of age.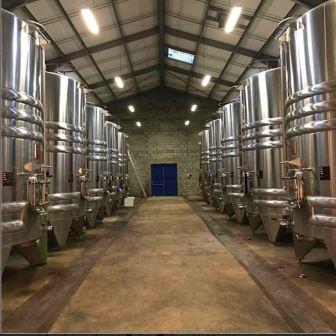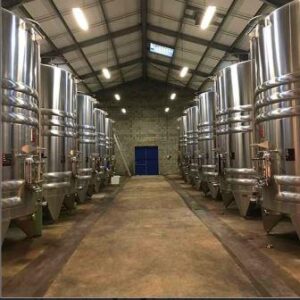 To produce the wine of Clos de Bouard, after a pre-fermentation cold soak that ranges in temperature from 8 degrees Celsius to 10 degrees Celsius, the grapes are vinified in traditional cement vats on a parcel-by-parcel basis.
A portion of the produced will be vinified in barrel. Malolactic fermentation takes place in French oak barrels. The wine is then aged in 50% new, French oak barrels for 18 to 24 months before bottling.
There are 2 second wines, Dame de Bouard, and Musset de Bouard. The average annual production will be close to 12,500 cases of wine per vintage.
In 2018, Clos de Bouard introduced a high-end Cuvee, Clos de Boüard Le Coeur, produced from a blend of equal parts Merlot, Cabernet Franc, and Cabernet Sauvignon. The wine is made in very limited quantities as the production hovers at around 600 bottles per vintage.
The best vintages of Clos de Bouard are: 2022, 2021, 2020, 2019, 2018, 2017, and 2016.
When to Drink Clos de Bouard, Anticipated Maturity, Decanting Time
Clos de Bouard is much better with at least 2-4 years of aging in good vintages. Young vintages can be decanted for 1 hour or so. This allows the wine to soften and open its perfume.
Older vintages might need very little decanting, just enough to remove the sediment. Clos de Bouard offers its best drinking and should reach peak maturity between 3-12 years of age after the vintage.
Serving Clos de Bouard with Wine, Food, Pairing Tips
Clos de Bouard is best served at 15.5 degrees Celsius, 60 degrees Fahrenheit. The cool, almost cellar temperature gives the wine more freshness and lift.
Clos de Bouard is best paired with all types of classic meat dishes, veal, pork, beef, lamb, duck, game, roast chicken, roasted, braised, and grilled dishes. Clos de Bouard is also good when matched with Asian dishes, hearty fish courses like tuna, mushrooms, and pasta as well as a myriad of cheeses.
Clos de Boüard Wine Tasting Notes
16 Vintages 39,299 Views Sort by Vintage-Rating
2022
Clos de Boüard (Montagne-St. Émilion)

Flowers, cherries, espresso, and licorice form the core of this wine. Medium-bodied, soft, round, fresh, and sweet, with a refreshing, mint-leaf accent in the finish, this is going to be easy to enjoy on release. The wine blends 85% Merlot, 11% Cabernet Franc and 4% Cabernet Sauvignon. For those keeping track, this was the first wine to be released in the 2022 futures campaign. Drink from 2025-2037. 91-93 Pts.

949 Views

Tasted

May 8, 2023

2022
Clos de Boüard Dame de Boüard (Montagne-St. Émilion)

Forward, fresh, fruity, elegant, and with all of its sweet, ripe, red berries, and pit fruits, it is ready for consumption on release. Drink from 2024-2029. 89-91 Pts.

1,676 Views

Tasted

May 8, 2023

2021
Clos de Boüard (Montagne-St. Émilion)

Deeply colored, the silky-textured, fresh wine is loaded with chocolate-coated plums, black cherries, spice, licorice, and a sprig of mint. Polished and lifted with soft tannins and sweet, plums with cocoa on the backend, you and enjoy this on release. The wine blends 85% Merlot, 11% Cabernet Franc and 4% Cabernet Sauvignon. 13.8% ABV. The harvest took place September 19 - September 30. Drink from 2023-2033. 90-92

893 Views

Tasted

May 20, 2022

2021
Clos de Boüard Dame de Boüard (Montagne-St. Émilion)

Soft, fleshy, medium-bodied, round, forward and fruity, with a black cherry core of fruits on the nose and palate. Drink from 2023-2027. 87-89

1,639 Views

Tasted

May 20, 2022

2020
Clos de Boüard (Montagne-St. Émilion)

The complicated nose, packed with licorice, smoke, espresso, black cherry, plum and dark chocolate let you know, this is going to rock! The richness, opulent textures, freshness and chocolate coated cherries taste and feel great on your palate as they linger, build and expand. This is the best vintage of Clos de Bouard produced yet! Drink from 2023-2040.

1,235 Views

Tasted

Mar 21, 2023

Dark in color, the bouquet pops with chocolate covered plums, licorice, smoke, stone and spice. Lusciously textured with layers of ripe, sweet, round, opulent fruits, this is a contender for the best vintage of Clos de Bouard yet. 92-94 Pts

2,298 Views

Tasted

May 20, 2021

2020
Clos de Boüard Dame de Boüard (Montagne-St. Émilion)

Flowers, licorice, cocoa and plum aromatics come through with little effort. On the palate, the wine is soft, fresh and fruity, with a polished, sweet, chocolate and cherry finish. Drink from 2023-2034.

1,262 Views

Tasted

Mar 21, 2023

Soft, lush, ripe and forward with a focus on its cocoa-infused plums, cherries and licorice. There is a nice polish to the tannins, and ample, sweet fruit in the finish, making this just great to enjoy on release. 89-91 Pts

2,359 Views

Tasted

May 20, 2021

2019
Clos de Boüard (Montagne-St. Émilion)

Espresso, smoke, black cherry, dark chocolate and a background note of coconut come alive in the nose. On the palate the wine is lush, round, polished and supple, leaving you with loads of coffee bean, dark cocoa, smoke, licorice, plums and cherries on the mid-palate and in the finish. Drink from 2022-2036.

771 Views

Tasted

Mar 29, 2022

Rich, lush, opulently textured black, blue and red fruits are what you find on the palate. That is until you work your way over to the medium/full-bodied, sensuous, chocolate, licorice, espresso and fruit-filled, supple textured finish. 92-94 Pts

1,955 Views

Tasted

Jun 8, 2020

2019
Clos de Boüard Dame de Boüard (Montagne-St. Émilion)

Medium-bodied, forward, soft, silky, round and fruity with an ample supply of licorice, dark cherries and cocoa from start to finish. You can enjoy this gem on release. Drink from 2022-2029.

1,400 Views

Tasted

Mar 29, 2022

Medium-bodied, round, lush and fruity, the licorice and chocolate overtones, with all that ripe, sweet fruit fills everything out nicely. 89-91 Pts

3,842 Views

Tasted

Jun 8, 2020

2018
Clos de Boüard Le Coeur (Montagne-St. Émilion)

The debut vintage for this gem is made from blending equal parts Merlot, Cabernet Franc, and Cabernet Sauvignon. Black cherries, licorice, smoke, violets, figs, and dark chocolate scents resonate in the perfume. The palate is however where the wine really shines with its silky textures, polished, gentle, dark red fruits, and supple, velvety, creamy textured finish. Clearly, this is the best wine ever produced from Montagne-St. Emilion. The only issue is finding any, as the production is a whopping 600 bottles for the world! Drink from 2024-2040.

811 Views

Tasted

Mar 12, 2023

2018
Clos de Boüard (Montagne-St. Émilion)

Deep ruby in color, you find the espresso, licorice, black plum and cherry nuances on the nose and palate. Round, lush, soft, silky and fresh, the fruit is ripe, sweet and earthy, with good length, refinement and a hint of espresso and cocoa on the backend.

970 Views

Tasted

Mar 9, 2021

Black plums, licorice, smoke, espresso and chocolate are easily discerned. On the palate, the wine is lush, polished, round and silky. The fruits are ripe, the tannins are polished and the finish mixes dark red fruits with cocoa, licorice, smoke and spice. This is only the second vintage for Coralie de Bouard, who was not able to produce a wine in 2017, due to difficult weather conditions. The wine is a blend of 85% Merlot, 10% Cabernet Franc and 5% Cabernet Sauvignon. 92-94 Pts

1,564 Views

Tasted

Apr 19, 2019

2018
Clos de Boüard La Dame de Boüard (Montagne-St. Émilion)

Fresh, bright fruits, chocolate and licorice work together perfectly in this forward, open, already easy to drink, medium-bodied, plummy wine. The second wine of Clos de Bouard was produced from 60% Merlot, 30% Cabernet Franc and 10% Cabernet Sauvignon. 89-91 Pts

2,685 Views

Tasted

Apr 19, 2019

2018
Clos de Boüard Dame de Boüard (Montagne-St. Émilion)

Forward, medium-bodied, soft, round, fruity and fresh, the wine is already offering its espresso, licorice, cherry and plum character. You can enjoy this on release while waiting for its big sister to develop.

2,209 Views

Tasted

Mar 9, 2021

2017
Clos de Boüard (Montagne-St. Émilion)

Gracefully forward, subdued yet seductive, prepare for gradations of chocolate-covered plums, mint and licorice from start to finish. The wine will blossom on your palate and finish with a warm blast of cocoa and plum. Due the frost only 20% of the typical volume was produced.

1,479 Views

Tasted

Apr 26, 2018

2017
Le Dame de Boüard (Montagne-St. Émilion)

On the bright side of the Merlot range, the perfectly juicy red plums offer a hint of citrus and chocolate-mint to get things going. Medium bodied and subtle with handmade chocolate-covered cherries on the palate, this second wine of Clos de Bouard was produced from 100% Merlot and will be great in its near term youth.

1,623 Views

Tasted

Apr 26, 2018

2016
Clos de Boüard (Montagne-St. Émilion)

Black raspberries, licorice, herbs, plum, espresso and mint exude from the glass with little effort. From there, you move to the elegant, sensuous, silky palate with all that gorgeous, ripe, plum, cherry, smoke and herbs. The wine feels great on your palate from start to finish. The debut vintage from Coralie de Bouard is a wine that deserves to be tasted.

2,415 Views

Tasted

Sep 21, 2019

The first vintage for the young Coralie de Bouard, who also owns La Fleur de Bouard in Lalande de Pomerol. The wine is deep in color with purple accents. The nose offers suggestions of flowers, black raspberries, plum and licorice. On the palate, the soft, silky textured, lush styled wine offers sweet, ripe, berries with freshness and the perfect hint dark chocolate in the end note. The wine was produced from a blend of 85% Merlot, 11% Cabernet Franc and 5% Cabernet Sauvignon. This is a great first effort.

2,344 Views

Tasted

Apr 18, 2017

2016
Le Dame de Boüard (Montagne-St. Émilion)

Medium bodied, soft, silky and fresh, the wine is perfect for early, supple, drinking pleasure with all its charming, plummy fruit.

2,920 Views

Tasted

Apr 29, 2017