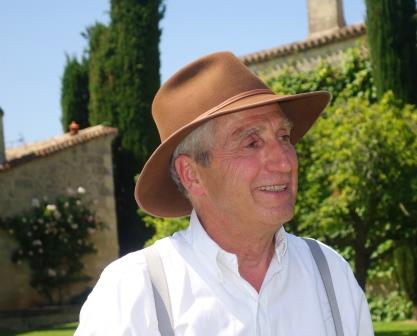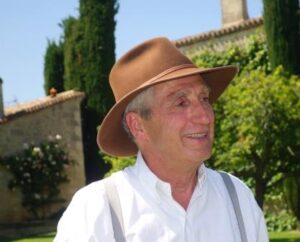 Learn everything about Roc de Cambes Cotes de Bourg with wine tasting notes and wine with food pairing tips. Learn the best vintages, a history of the property, information on the vineyards and winemaking. If you want to read about other important, Bordeaux Chateaux: Links to all Bordeaux Wine Producer Profiles
Roc de Cambes History, Overview
Roc de Cambes is located in the Cotes de Bourg appellation. This is not that far from St. Emilion. In fact, the estate's geographical location provided the inspiration for the name of the domaine, as it is located in the commune of St. Laurent des Combes.
Soon after Francois Mitjavile purchased the vineyard in late 1987, he named his new winery, Chateau Roc de Cambes. When the owner, Francois Mitjavile purchased the estate in 1988.
At the time, Roc de Cambes required extensive replanting work in the vineyards and modernizations in the cellars. The chateau that was constructed in the mid to late 1700s also needed renovations.
1998 marked the debut vintage for Domaine Roc de Cambes. That name was shortened to Roc de Cambes in 1994. The vineyard is situated not far from the Bordeaux city center and it is also less than 30 kilometers due south of St. Emilion.
Interestingly, Roc de Cambes has a terroir that is not much different from Tertre Roteboeuf, their legendary, St. Emilion estate, which is also owned by the Mitjavile family. That explains in part, why Roc de Cambes was purchased by the Mitjavile family.
Roc de Cambes Vineyards, Terroir, Grapes, Winemaking
The 12.5-hectare vineyard of Roc de Cambes is planted to 85% Merlot and 15% Cabernet Sauvignon. The Malbec and Cabernet Franc vines have been removed from the vineyard. The terroir is mostly limestone and clay soils, similar to what you find in the Right Bank of Bordeaux, especially in Saint Emilion.
The vineyard has south by southwest exposure on the peak of a plateau, with a view of the river. The vines are old. In fact, many of their vines used for Roc de Cambes are close to an impressive 50 years of age. They have vines that are more than 50 years old, which adds to the concentration, character and complexity of the wines.
Roc de Cambes is vinified in traditional concrete vats. Malolactic fermentation takes place in French oak barrels. The wine is then aged in an average of 50% new, French oak barrels for between 18 to 24 months before bottling.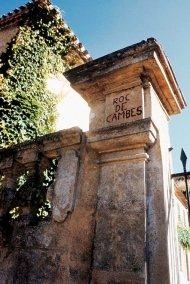 They also produce Domaine de Cambes, which is not considered a second wine, as it comes from a different terroir and grape source. Domaine de Cambes is not in the boundaries of the Cotes de Bourg appellation.
The vines are much further down the slopes and they are closer to the Gironde, creating a cooler terroir with more clay in the soils as well.
However, the Merlot-dominated blend used for Domaine de Cambes can be quite similar to Roc de Cambes. Domaine de Cambes, unlike Roc de Cambes is labeled and sold as a Bordeaux AOC wine.
The best vintages of Roc de Cambes are: 2022, 2021, 2020, 2019, 2018, 2017, 2016, 2015, 2014, 2012, 2010, 2009 and 2005.
When to Drink Roc de Cambes, Anticipated Maturity, Decanting Time
Chateau Roc de Cambes is much better with at least 4-6 years of aging in good vintages. Young vintages can be decanted for 1 hour to 90 minutes. This allows the wine to soften and open its perfume.
Older vintages might need very little decanting, just enough to remove the sediment. Chateau Roc de Cambes offers its best drinking and should reach peak maturity between 5-15 years of age after the vintage.
Serving Roc de Cambes with Wine and Food Pairings
Roc de Cambes is best served at 15.5 degrees Celsius, 60 degrees Fahrenheit. The cool, almost cellar temperature gives the wine more freshness and lift.
Roc de Cambes is best paired with all types of classic meat dishes, veal, pork, beef, lamb, duck, game, roast chicken, roasted, braised, and grilled dishes.
Roc de Cambes is also good when matched with Asian dishes, rich fish courses like tuna, mushrooms, and pasta.
Today, Roc de Cambes is clearly an easy contender for the top Bordeaux from the Cotes de Bourg appellation. The Mitjavile family recently added Domaine lAurage to their holdings.
Located in the Cotes de Castillon appellation, the debut vintage for Domaine l'Aurage was 2007. It's definitely an estate to watch in the Cotes de Bordeaux appellation as it combines quality, character, and price.
Domaine de Cambes Wine Tasting Notes
36 Vintages 148,402 Views Sort by Vintage-Rating
2022
Roc de Cambes (Côtes de Bourg)

Deeply colored, the nose is packed with blackberries, plums, flowers, savory herbs, cigar box and espresso. Earthy, meaty, chewy, sweet, red it fruits, savory herbs and spice fill the medium-bodied mid-palate and vibrant finish. The wine blends 80% Merlot with 20% Cabernet Sauvignon. ABV 15% 3.8 pH. Drink from 2026-2040. 93-95 Pts.

3,156 Views

Tasted

May 8, 2023

2022
Domaine de Cambes (Bordeaux)

Tobacco leaf, cocoa, red berries and oceanic influences show through on the nose. On the palate, the wine is medium-bodied, earthy, chewy, and leafy, leaving you with savory, red berries and salty tannins in the finish. The wine blends 80% Merlot with 20% Cabernet Franc. Drink from 2025-2035. 90-92 Pts.

1,823 Views

Tasted

May 8, 2023

2021
Roc de Cambes (Côtes de Bourg)

Cigar wrapper, forest floor, spicy, leafy, savory red berries, and a strong dose of crushed stone in the nose and on the palate sets you up for the endnote which finishes with salty tannins and earthy, leafy, fresh, vibrant red fruits. Drink from 2023-2037. 91-93

2,546 Views

Tasted

May 20, 2022

2021
Domaine de Cambes (Bordeaux)

Earthy, savory, leafy, fresh, bright, chewy, crisp, peppery red fruits and strong floral nuances. Medium-bodied with a core of earthy, sweet, fruits in the mid-palate and in the finish that should be a treat to enjoy on release. Drink from 2023-2031. 91-90

1,674 Views

Tasted

May 20, 2022

2020
Roc de Cambes (Côtes de Bourg)

Dark garnet in color, the wine sports a complex nose of espresso, spice box, forest leaf, tobacco leaf and dark red pit fruits. Sweet and savory, spicy and fresh, with dusty tannins and plenty of ripe, earthy, salty fruits on the palate and in the finish, this character filled wine has length and complexity. 91-93 Pts

3,559 Views

Tasted

May 20, 2021

2020
Domaine de Cambes (Bordeaux)

A light touch of creamy espresso, cedar, tobacco leaf, spice and earthy red fruits start off the wine. On the medium-bodied palate the wine is soft, open and fresh with spicy, earthen red fruits and herbs that continue through to the finish. 87-90 Pts

2,272 Views

Tasted

May 20, 2021

2019
Roc de Cambes (Côtes de Bourg)

Full-bodied, concentrated, earthy and cherry-filled with an herbal nuance and complexity, the wine is lively, wild and fruity with forest floor and fresh red fruits in the finish. 90-92 Pts

5,666 Views

Tasted

Jun 8, 2020

2019
Domaine de Cambes (Bordeaux)

Garnet with a touch of brick in the color, mint with a shot of smoked cherries, the wine is quite earthy in nature, in its fruit and nose and on the palate. Concentrated, round and fruity, you can drink this young or age it for more complexity. 88-90 Pts

2,971 Views

Tasted

Jun 8, 2020

2018
Roc de Cambes (Côtes de Bourg)

The hint of chocolate, smoke, licorice, old wood, and black cherry come alive this year. The fruit has a wildness to it along with sweetness, freshness and purity. The energetic, lusty finish wraps everything nicely.

3,771 Views

Tasted

Mar 9, 2021

Wild black cherries, truffle, tobacco, smoke and licorice on the nose gets your focus. Full-bodied, lusty, round and juicy, with an earthy accent to the fruits, this will be best with at least 7-9 years of age. 92-94 Pts

5,701 Views

Tasted

Apr 19, 2019

2018
Domaine de Cambes (Bordeaux)

Pepper, truffle, black pepper, mint and earthy, red fruits create the core of this wine, Medium-bodied, with a spicy presence on the fruit, you can enjoy this in its youth.

1,532 Views

Tasted

Mar 9, 2021

Truffle, tree moss, wet earth, tobacco and dark red fruits are served up with a juicy, mouthful of earthy, fresh, dark red fruits and tobacco leaf. 88-90 Pts

2,277 Views

Tasted

Apr 19, 2019

2017
Roc de Cambes (Côtes de Bourg)

Wet soil, tobacco, truffle and black raspberries are found on the nose and on the palate. The wine is juicy, bright and fruity with herbal complexities in an earthy finish.

3,798 Views

Tasted

Apr 26, 2018

2017
Domaine de Cambes (Bordeaux)

Wet earth, forest floor, truffle, tobacco and dark red fruits are served up in a ripe, juicy, fresh, medium/full bodied, rustic style.

2,501 Views

Tasted

Apr 26, 2018

2016
Roc de Cambes (Côtes de Bourg)

Earthy, truffle, licorice, salt, brioche and black cherries open the nose. Full bodied, with fresh, cherries, the wine is concentrated, full bodied, and offers something wild and refined at the same moment. The finish is fruity, earthy and juicy.

5,374 Views

Tasted

Apr 29, 2017

2016
Domaine de Cambes (Bordeaux)

Olive tapenade, thyme and red fruit aromas emerge easily. Medium/full bodied, with spicy, sweet cherries and herbs with a fresh, earthy, finish are found here.

3,893 Views

Tasted

Apr 29, 2017

2015
Roc de Cambes (Côtes de Bourg)

Wet earth, spearmint, licorice, cocoa and plums smell and taste great. The wine is silky, polished and rich, there is volume and freshness that drives home the fruity qualities in the finish. This is the best Roc de Cambes ever produced.

5,577 Views

Tasted

May 21, 2018

Spicy, mineral driven, earthy, dark berry focused nose with a structured, full bodied, powerful, concentrated, fresh, tannic wine. This definitely needs time in the cellar to be fun to drink.

4,964 Views

Tasted

Apr 29, 2016

2015
Domaine de Cambes (Bordeaux)

Vanilla, smoke, wet earth and dark fruits with a touch of herbs create the complex nose. The wine is medium bodied, with a gently rustic, dark cherry and tapenade filled finish. You can drink this young, or age it for a few years.

3,072 Views

Tasted

May 21, 2018

Dominated by Merlot the wine shows vanilla, smoke, dark red fruits, herbs, spice and earth in character, the wine an olive tapenade and herb infused, dark red fruit experience.

2,306 Views

Tasted

Apr 29, 2016

2014
Roc de Cambes (Côtes de Bourg)

Picked between October 20 and October 26, the wine delivers an earthy, black cherry, round experience that ends with a spicy, blackberry finish. 89-91 Pts

4,039 Views

Tasted

May 1, 2015

2014
Domaine de Cambes (Bordeaux)

Ripe dark red fruits, olive tapenade, spice and earth in character, the wine delivers from start to finish. 87-89 Pts

2,152 Views

Tasted

May 1, 2015

2013
Roc de Cambes (Côtes de Bourg)

Wild, candied red berries served in an open style, with a blast of cherry in the finish. This will drink well and offer pleasure early. 87-89 Pts

4,231 Views

Tasted

May 1, 2014

2013
Domaine de Cambes (Bordeaux)

Spicy red cherries, hints of fennel and plum in the forward finish. 86-88 Pts

2,648 Views

Tasted

May 1, 2014

2012
Domaine de Cambes (Bordeaux)

Not to be confused with Roc de Cambes, as this is parcel selection and not a second wine. This medium-bodied wine offers fresh herbs, spice and red berries in an open style. 87-89 Pts

2,341 Views

Tasted

Apr 26, 2013

2012
Roc de Cambes (Côtes de Bourg)

80% Merlot with 20% Cabernet Sauvignon produced a wine with earthy plums, spice and sweet, tart cherries in the finish. 87-89 Pts

4,345 Views

Tasted

Apr 26, 2013

2011
Roc de Cambes (Côtes de Bourg)

Distinct aromas of truffle adds to the plum and stone personality in this open, medium bodied, ready to drink wine.

2,203 Views

Tasted

May 21, 2014

70% Merlot, 20% Cabernet Sauvignon and 10% Cabernet Franc open to leafy, blackberry, coffee and earth aromas. This interesting wine ends with an earthy, herbal, black cherry finish. 88-89 Pts

2,505 Views

Tasted

Apr 20, 2012

2011
Domaine de Cambes (Bordeaux)

Easy drinking, plummy, black cherry, round wine in a crowd pleasing style.

2,163 Views

Tasted

May 21, 2014

From 65% Merlot with 17.5% Cabernet Sauvignon and 17.5% Cabernet Franc, the wine opens with forest, earth and plum, medium body and a short black cherry finish. This is a wine to enjoy young. 85-86 Pts

1,797 Views

Tasted

Apr 20, 2012

2010
Roc de Cambes (Côtes de Bourg)

The wine offers minerality, truffle, blackberries and wet earth scents, with good density and a spicy, fennel, black raspberry filled finish.

4,227 Views

Tasted

May 8, 2013

Roc des Cambes 75% Merlot 20% Cabernet Sauvignon and 5% Merlot produced a medium bodied, soft textured wine filled earth, anise, black cherry and smoke. The vineyards are slowly being replanted as the Cabernet Sauvignon is being replaced by Merlot. 88-90 Pts

4,959 Views

Tasted

Apr 22, 2011

2010
Domaine de Cambes (Bordeaux)

Truffle, earth, red plums, juicy berries and a fresh, ripe, spice filled finish.

3,318 Views

Tasted

May 8, 2013

2009
Roc de Cambes (Côtes de Bourg)

Coffee, cocoa, truffle, black cherry and stone, medium body and a soft, forward, sweet, red cherry finish.

3,896 Views

Tasted

May 9, 2012

2009
Domaine de Cambes (Bordeaux)

Earth, smoke, mineral, black plum and coffee scents open to a mineral driven, red berry finish.

2,921 Views

Tasted

May 9, 2012

2008
Roc de Cambes (Côtes de Bourg)

08 Roc des Cambes (Cotes de Bourg) is medium bodied, made from 65% merlot, 17.5% cabernet franc, and the remainder cabernet sauvignon. It has ample dried cherry and cassis flavors in the mouth, with some dryness in the finish. 87-90 Pts

4,331 Views

Tasted

Aug 1, 2009

2006
Roc de Cambes (Côtes de Bourg)

Full bodied, earthy, still on the young side, with ripe, juicy, fresh, crisp, dark plums, black cherry, forest floor and truffle notes. Just starting to open, an hour or so in the decanter should add a lot to the wine.

4,094 Views

Tasted

Nov 9, 2016

2005
Roc de Cambes (Côtes de Bourg)

Peppery, earthy, truffle and tobacco scents in the nose with a stony, earthy, cherry driven character, this is ready to drink. 90 Pts

4,516 Views

Tasted

Jun 28, 2015

Nice wine, a little rustic in its tannins, but offering a lot of vanilla, blackberry, black raspberry, earth and spicy charm that softens with air. Drinking well today, it might gain a bit more complexity with age, but there is no reason not to pop a cork today.

3,470 Views

Tasted

Nov 29, 2013

2003
Roc de Cambes (Côtes de Bourg)

Like opening a jar of truffles and tasting ripe cherries, this was quite a nice surprise.

4,514 Views

Tasted

Dec 18, 2013

2003
Domaine de Cambes (Bordeaux)

Truffle and cigar box notes dominate the nose. On the palate, the wine is all about the cherries. The fruit is not overripe, but it is fading.

1,431 Views

Tasted

Dec 18, 2013

2000
Roc de Cambes (Côtes de Bourg)

Fully mature and on the downhill slide, there is still complexity in the earthy, tobacco, oceanic nuances that blend perfectly with the ripe cherries. A little bit rustic, but still charming, the wine needs consumption.

3,779 Views

Tasted

Dec 19, 2017

1994
Roc de Cambes (Côtes de Bourg)

Earthy, with a distinctive truffle, tobacco and olive drenched nose, the rustically styled wine showed much younger than its true age. Still, this is a not a wine I'd hold for further development.

2,596 Views

Tasted

Jul 6, 2015

1990
Roc de Cambes (Côtes de Bourg)

Fully mature, the wine is more interesting with its earthy, tobacco, leaf, cherry, forest and cigar aromas than on the medium bodied, earthy spicy, red plum palate. If you are holding a bottle for further evolution, you are better off popping a cork, that waiting any longer.

3,493 Views

Tasted

Nov 14, 2016