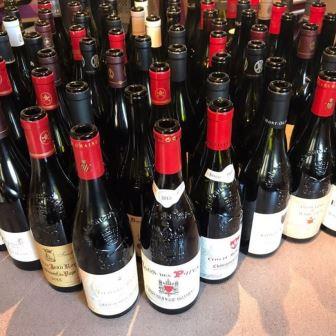 As the summer was kicking into high gear, I was able to visit the Southern Rhone Valley to taste the often, beautiful 2015 Chateauneuf du Pape vintage. The wines I am happy to report are consistently good. 2015 Chateauneuf du Pape is not a year to seek 100 Pt wines, but it is a strong vintage that offers great pleasure, style and character.
Many wines are frankly charming and seductive. They taste as good as they feel. The fruits are ripe, and often display a great sense of purity. The wines are not heavy, hot or out of balance, in fact, they are really fine, across the board. I was able to taste a handful of 2016 Chateauneuf wines as well. There will be several wines that many will find sublime. While 2016 might lack the same level of consistency found in 2015 Chateauneuf du Pape, the vintage will offer more wines reaching the upper end of the scale. 2017 Chateauneuf du Pape also shows promise. The harvest is one of the earliest in decades, taking place 2 weeks ahead of last year. In fact, the white wine grape varieties are being picked as you're reading this. Once again, it's an embarrassment of riches for lovers of Chateauneuf du Pape and the entire Rhone Valley!
So, how did the 2015 Chateauneuf du Pape vintage turn out so good? ITW, short for It's the weather! Flowering was relatively uniform. The summer was exactly what the doctor ordered, with its dry, warm conditions. August was perfect due to the warm to hot temperatures, under hours of sunshine with cool refreshing nights, and the growing season was dry too. 2 late summer rains cooled things down, and changed the vintage into what made have been great, to what can be called, just a step or two below that. Although, just because you read about rain storms, it is important to remember that Chateauneuf du Pape is a fairly large appellation, so some parts of the region received more rain than others. For 2015 Chateauneuf du Pape, growers with old vine Grenache and Mourvedre produced the top wines in this vintage,
Still, as you can see from my tasting notes, 2015 is uniformly good for all terroirs from the rocks, and stone, to the clay and sandy soils, you find outstanding everywhere! The wines are supple, fresh, occasionally opulent and in many cases, already delicious. The yields were reasonable so you should be able to find most wines quite easily, and with good volume, 2015 Chateauneuf du Pape once again will lead the way for fair values, in high quality, age worthy, red wines.
Now, for the 2015 Chateauneuf du Pape wines and tasting notes. All of these wines were tasted in Chateauneuf du Pape in June under non blind conditions. I spent quite a bit of time writing these 11,550 words, so I hope you enjoy reading them. Thank you to all the producers that graciously provided me with your wines to taste, as I could never do this without your help and assistance. If you have any questions, or comments, please feel free to post, or drop me a note.
2015 Chateauneuf du Pape Tasting Notes
2015 – 3 Cellier Chateauneuf-du-Pape Alchimie – Medium bodied, forward and soft, with an easy to understand and equally easy to like character. The wine leaves you with soft, spicy, sweet red berries in the finish. 89 Pts
2015 – 3 Cellier Chateauneuf-du-Pape Eternelle – A step up from their other 2 wines, there is richness, depth of flavor and round supple textures. Dark cherry and earthy tones, with Provencal herbs are your treat in the finish. The wine is produced using 100% old vine Grenache. 92 Pts
2015 – 3 Cellier Chateauneuf-du-Pape Marceau – Herbal, leafy aromas with a mint note that stands out, along with the thyme and earthy, spiced, red fruits. Medium bodied, soft, forward and ready to go, this will be ready on release. 86 Pts
2015 – Albin Jacumin â Aimé – Luscious, elegant fruits, with silky tannins and a peppery blast of kirsch in the end note is the focus of this supple textured wine. The wine was made from 100% Grenache. 92 Pts
2015 – Albin Jacumin La Begude Des Papes – Provencal herbs and lavender start the aromatic show. The wine is medium bodied, fresh, peppery and vibrant. The garrigue stands out in the finish, almost as much as the red fruits do. The wine was made from blending 70% Grenache, 15% Syrah, 12 Mourvedre and 3% Cinsault. 90 Pts
2015 – Andre Mathieu Chateauneuf-du-Pape – Medium bodied, with a red fruit note that is made more interesting with hints of citrus, the wine is bright, crisp, forward, and fresh that should be fine to drink early in life. While the blend here is mostly Grenache, you also find various percentage of all the allowable,13 different grape varietals. 89 Pts
2015 – Andre Mathieu Chateauneuf-du-Pape Vin di Felibre – Made from a blend of 80% Mourvedre, 10% Grenache, 5% Syrah and 5% comes from various, allowed grape varieties, the wine is spicy fresh, sweet and concentrated. The fruits combine dark and red berry notes, which add complexity, Full bodied and fresh, the wine wants cellaring time before it really shows its all. 89 Pts
2015 – Andre Mathieu La Centenaire – Peppery, sweet, ripe black raspberries, cherry and wild strawberry also make an appearance. The wine is medium bodied, and focused on its ripe fruit qualities and freshness. While this wine is almost exclusively old vine Grenache from vines that average 100 years of age, the wine has been blended with 10% Mourvedre and 5% Syrah. 92 Pts
2015 – Paul Autard Chateauneuf-du-Pape – Modern in style, with oaky notes out in front, the wine serves up vanilla, and espresso over its red fruits. Round and opulent in texture, the oak is fairly strong for a Grenache wine from Chateauneuf, so some tasters are going to have a hard time with it. The wine was made from a blend of 70% Grenache, 20% Syrah and 10% Mourvedre. The wine was aged in 30% new, French oak for 14 months. 90 Pts
2015 – Paul Autard Cuvee Juline – Juline, takes it name from the names of Jules Autard and Pauline Autard, the children of the Autard family. The wine is one of the most modern styled Chateauneuf releases today. Fat, round and with a lot of oak in the nose, the oaky profile coexists with the fleshy, black raspberry and cherry tones, providing lush textures and a hedonistic approach. But there is a lot of wood going on here. The wine is made from blending of 50% Syrah and 50% Grenache that is aged in 100% new, French oak for 19 months before bottling. Much of the oak is already taken up by the Syrah, but there is still a woody profile that is going to be an issue for many tasters. I'd let this rest for at least 5-7 years for the oak to better integrate. 92 Pts
2015 – Paul Autard La Cote Ronde – Smoke, with espresso and vanilla notes are what you notice first before you get to the deep, red fruits. The wine is fat, round and forward, with density of fruit and flavor, along with a lot of oak, making this one of the most modern styled wines in Chateauneuf du Pape today. The wine was made from blending 50% Grenache and 50% Syrah. 92 Pts
2015 – Juliette Avril – Medium bodied, soft textured and forward, the wine delivers sweet, red fruits and a touch of garrigue quite easily. This is already delicious to taste. 88 Pts
2015 – Juliette Avril Cuvee Maxence – Ripe, dark red fruits, pepper, herbs and spicy notes prevail in the perfume. Medium bodied, polished soft and forward, the fruits are sweet, ripe and peppery, with loads of cherry essence that kicks off and stays with you through the finish. 90 Pts
2015 – Domaine la Barroche Cuvee Pure – Earthy, nutty, smoked herbs and peppery cherries gets the on the road. Next, you find all the sensuous, luscious, sweet kirsch you need. The wine is elegantly styled with refined, yet supple textures and a sweet and spicy, kirsch finish. This wine is made from 100% Grenache, hence the name Pure. 96 Pts
2015 – la Barroche Signature – Earthy with exotic spices, smoke, thyme kirsch liqueur. Rich, long and fresh, with tannins that ask politely for some time, the wine finishes with a juicy, peppery cherry and licorice note. The wine is made from a blend of 62% Grenache, 18% Mourvedre, 13% Syrah and 5% Cinsault, with 1% Clairette rose' and 1% Vaccarese. 93 Pts
2015 – La Bastide Saint-Dominique Chateauneuf-du-Pape – Spicy red fruits with polished, silky, elegantly textured cherries, thyme and freshness. Supple and long, this is already a pleasure to taste. The wine was made by blending 80% Grenache 10% Syrah, 7% Mourvedre and 3% Cinsault. 92 Pts
2015 – La Bastide Saint-Dominique Chapelle – With a nice, deep, dark color, this kicks off with a blast of licorice, wet earth, garrigue and dark red berries, the wine is lush, ripe, rich and juicy, with silky textures and a round, plushly textured, fruity finish. The wine was made from blending 70% Grenache with 30% Syrah. 94 Pts
2015 – La Bastide Saint-Dominique Les Hesperides – Dark in color, there is real intensity here. But you also find all the silky textures and freshness you need. The wine is full bodied, powerful and packed with soft, spicy, thyme and pepper infused berries from start to finish. Great style of wine here. The wine was made with a blend of 50% Grenache and 50% Mourvedre. 94 Pts
2015 – La Bastide Saint-Dominique Les Secrets de Pignan – Produced from 100% old vine Grenache, this blasts off with its nose of molten licorice and kirsch. Lush, supple textured fruits with pepper, herbs and juicy red berries on the palate that do not want to quit. The wine has the stuffing and tannins to age and develop nicely. 95 Pts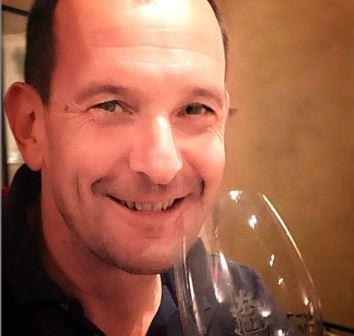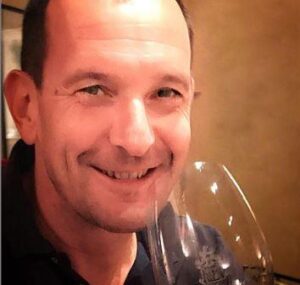 2015 – Beaucastel – Peppery fruits here from start to finish. On the palate, the wine is rich and full bodied, with real depth of flavor. Balanced, concentrated and long, the freshness in the fruits with their layers of flavor, interspersed with wild herbs works. The sweet, ripe, cherry and plummy fruits seem to go on and on. There is a richness and almost exotic character in the texture this year that is a complete turn on. This will age quite nicely. 96 Pts
2015 – Beaucastel Hommage a Jacques Perrin – The dark red berries are well complimented with back note of blue fruit. Just a hint of oak, because the 2015 was aged in a second year foudre, from there you find pepper, herbs, earth and a hint of barnyard. On the palate is where this rocket ship really takes off. Thick, rich and opulent, the wine coats your mouth with layer after layer of fruit that shows a beautiful sense of purity. Power and elegance is the name of game here. This will age for decades. The wine was made from a blend of 70% Mourvedre, 10% Syrah, 10% Grenache and 10% Counoise. 98 Pts
2015 – Beauchene Grande Réserve – Medium bodied, and with loads of already accessible sweet, ripe, kirsch, the wine was made with mostly Grenache, and blended with Syrah and Mourvedre. Correct, with a sweet and fresh palate presence, this will be fine to drink on release. 88 Pts
2015 – Beauchene Hommage à Odette Bernard – There is a nice sweetness to the black raspberries, coupled with spicy, peppery nuances that give more complexity to the wine. Polished, fresh and lively, there is lift and sweetness. The wine was made blending 80% Grenache, 15% Syrah and 5% Mourvedre. 90 Pts
2015 – Beaurenard (Paul Coulon et Fils) Chateauneuf-du-Pape – With a bit of smoke, earth, fennel and sweet, red fruits, the wine serves up its juicy, cherry center with ease. Soft, round and polished, this will be great young and should age well too. While dominated by Grenache, the wine includes various percentages of most, or all of the AOC allowable grapes. 91 Pts
2015 – Berthet-Rayne – Medium bodied, forward, direct, easy going kirsch filled wine with a bit of spice and a nice sweetness to the red fruits. The wine was blended from 65% Grenache, 20% Mourvedre, 10% Cinsault and 5% Syrah. 88 Pts
2015 – Berthet-Rayne Cuvee Cadiac – Round supple textures, juicy fruits, earth, herbs and licorice combine to create complexities. Sweet and fresh, the medium bodied wine should not require much aging to show its best. 91 Pts
2015 – Berthet-Rayne Elixir des Papes – Silky, soft and polished, with a core of sweet, ripe cherries, thyme and herbs. The wine is soft textured and fresh, with a kirsch filled finish. The wine was produced using 100% Grenache. 89 Pts
2015 – Domaine Bois de Boursan Chateauneuf-du-Pape – Incense and dark cherries pop from the start. Fresh and juicy, with a blast of garrigue and olive, to complicate the dark cherries in the finish. The wine was made using 75% Grenache, 10% Syrah, 10% Mourvedre, 3% Cinsault and 2% Counoise. 91 Pts
2015 – Bois de Boursan Cuvee des Felix – The licorice and black cherry smell as good as they taste. Long, with garrigue and spice box notes kicking in at just the right time, this should age nicely. The wine was made using 60% Grenache, 25% Mourvedre, 5% Syrah, 5% Cinsaut and 5% Counoise. 93 Pts
2015 – Domaine Bois de Saint-Jean – Juicy, peppery, red fruits, with just a hint of cocoa on the nose lead you to a medium bodied, polished, soft textured wine that sells you on its freshness and peppery character. The wine is made from 100% Grenache that comes exclusively from the Grandes Serres lieu-dit. 92 Pts
2015 – Jean-Pierre Boisson Domaine du Pere Caboche – Light in color, the wine offers a purity of flavor and elegant texture over volume. Fresh, clean and forward, this will be great on release. The wine is made from blending 80% Grenache, 15% Syrah and 5% Mourvedre. 90 Pts
2015 – Jean-Pierre Boisson Vieilles Vignes Cuvee Elisabeth Chambellan – Flowery, with an herbal, kirsch and spiced, cherry character, there is freshness, silky tannins and sweet, soft red fruits on the finish. The blend comes from 95% Grenache and 5% Mourvedre. 91 Pts
2015 – Bosquet des Papes A la Gloire de mon Grand-Père – Produced from 98% old vine Grenache, with just 1% Cinsault and 1% Clariette for spice and floral notes, the wine is full bodied, deep and intense. Rich, concentrated, juicy and opulent, the layers of sensuous, rich fruit keep on coming. The opulent fruit filled finish is a stunner. 96 Pts
2015 – Bosquet des Papes Chante Le Merle Vieilles Vignes – Sexy stuff here, with its silky, elegantly textured fruit. Light on its feet, due to the freshness, full bodied and concentrated due to all the ripe, juicy fruit and with a spicy, fruity, clean finish that feels and tastes great. The wine was made using 86% old vine Grenache, 7% Syrah and 7% Mourvedre. 95 Pts
2015 – Bosquet des Papes Tradition – Medium bodied, finesse styled, fresh and silky, with an elegant slant to its red fruits. Sweet, spicy, lush and polished, I really like the character going on here. The wine was blended from 75% Grenache, 12% Syrah, 10% Mourvedre, 1% Vaccarese and 1% Counoise and 1% Cinsault. 92 Pts
2015 – Bosquet des Papes La Folie – The debut vintage from Bosquet des Papes of La Folie was produced from 80% old vine Grenache and 20% Mourvedre. Explosive aromatics are set off with smoky oak, once past the wood, the wine displays spicy, dark red berries, hints of blue fruit, earth and spice. Full bodied, powerful, long and concentrated, the wine is a bit too present at the moment making this not fun to enjoy young. But there is the structure and a wealth of fruit, along with ample tannins to allow for some real age on this wine. This will be a beauty with a few years of age. 94 Pts
2015 – Boutiniere Chateauneuf-du-Pape – Forward, and perfect for early drinking, the wine combines herbs with fresh, sweet, bright red fruits. 88 Pts
2015 – Boutiniere Grande Reserve – The old vine Cuvee from La Boutiniere kicks off with flowers, raspberry and kirsch. Medium bodied, with a bright quality to the berries, there is a strong olive component in the finish. 89 Pts
2015 – Brotte Chateauneuf du Pape Domaine Barville – Medium bodied, with a sweet and tart core of fruit that is paired perfectly with its Provencal herbal character. 89 Pts
2015 – Brotte Domaine Barville, Secret Barville – Luscious, fresh and sweet, with polished, juicy, red plum, black cherry and kirsch. Those fruits and flavors stick with you, from start to finish. The wine has good character and will drink well early, yet age a bit too. 92 Pts
2015 – Brotte, Chateau de Barville, Les Hauts de Barville – Forward, early drinking, medium bodied, fresh and correct, there is a nice, sweet, fresh, juicy kirsch and cherry essence in the nose and finish. 91 Pts
2015 – Cabrieres Chateauneuf-du-Pape – Polished, supple and silky textured, on the palate you quickly discover loads of fresh, sweet fruits, packed with garrigue, kirsch and black raspberries. The finish continues in the same vein with just picked, peppery black raspberries. The wine was made from a blend of 50% Grenache, 20% Syrah, 20% Mourvedre and 10% Cinsault. 91 Pts
2015 – Le Clos du Caillou Les Quartz – Wild, fresh picked cherries, saline, rocks and stones are out in front. The purity of fruit really stands out on the palate, which has concentration and staying power coupled with its silky tannins. The wine was made from 85% Grenache and 15% Syrah. 94 Pts
2015 – Le Clos du Caillou Chateauneuf du Pape Tradition – Silky, soft polished fruits with sweetness and freshness here. The wine has a beautiful polished exterior and loads of kirsch and sweet plums in the finish. This is perfect for drinking young while waiting for its bigger brothers and sisters to develop more complexities. The wine was made using a blend of 85% Grenache and 15% Syrah. 92 Pts
2015 – Le Clos du Caillou La Reserve – The purity of fruit here is impossible to ignore. Dark in color, balanced, fresh and lively, the wine has concentration of flavor, elegance and freshness, with a luscious, sensuous texture and a spicy, mineral character. This is quite a strong result here. The wine is produced from a blend of 55% Grenache and 45% Mourvedre. 97 Pts
2015 – Le Clos du Caillou Les Safres – Wet earth, garrigue and cherries might be what you find first. But the center of polished, rich, intense, silky red fruits is what rivets your attention. Sweet, spicy fruits, freshness and silky tannins complete the wine. The wine is made using 95% Grenache, 2% Mourvedre, 2% Cinsault and 1% Vaccarese. 93 Pts
2015 – Les Cailloux (Lucien et Andre Brunel) Chateauneuf-du-Pape – Sweet cherries and pepper line right up for the perfume. On the palate, the wine is fresh, forward and polished, which is a good setting for the juicy kirsch in the finish. The wine is made using a blend of 70% Grenache, 15% Mourvedre, 10% Syrah and 5% Cinsault. 91 Pts
2015 – Les Cailloux (Lucien et André Brunel) Cuvee Centenaire – If silky textures and a purity of fruit are what you're seeking, you came to the right place. Soft, polished, sensuous textures and sweetness of flavor with peppery accents and loads of kirsch on the back end are going to keep you coming back for more. The wine is made from 100% old vine Grenache. 95 Pts
2015 – Celestiere Tradition – Medium bodied, forward, light and focused on its pleasant, but simple red berry character. Drink this young for its easy-going energy. The wine was made from blending 55% Grenache, 15% Syrah, 15% Cinsault and 15% Mourvedre. 87 Pts
2015 – Chante Cigale – Light in color, it takes little effort to locate the flowers, smoky red fruits and herbed nuances. Polished, lush and with sweet black raspberry and kirsch in the finish, this is quite nice this year. The wine was made from a blend of 65% Grenache, 20% Syrah, 10% Mourvedre and 5% Cinsault. 92 Pts
2015 – Chante Cigale Extrait – With a depth of color, and concentration of fruit to match, the wine has density, richness and complexity. The fruit really shows its purity while offering length and character. There is a lot of tannin here, but all that tannin is buried below the wealth of spicy fruit. The wine comes in a larger bottle with a wax capsule, hoping to make a statement about its place in the market, and on your table. The wine was made using a blend of 70% Mourvedre, paired with 30% old vine Grenache. 95 Pts
2015 – Chante Cigale Vieilles Vignes – Round, rich and plush, with concentration of flavor, polish to the tannins and a sweet, lusty, red berry and peppery finish. The wine was made using a blend of 70% old vine Grenache, 20% Syrah and 10% Mourvedre. 93 Pts
2015 – Chante Perdrix – Spicy, peppery red fruits, forward in style, with ample, juicy kirsch in the finish. The wine was made from blending 80% Grenache, 15% Syrah and 5% Mourvedre. 89 Pts
2015 – Chante Perdrix, Henri Perges – A touch of wood on the front end brings you to a round textured, fleshy, deep wine with dark, sweet, black cherries, pepper and raspberry in the finish. The wine was produced using 100% Mourvedre. The wine needs to time in the cellar to develop additional complexities and nuances. With time, this could end up being an even better wine. 91 Pts
2015 – Chante Perdrix – Luscious textured fruit, with layers of ripe, red berries, herbs and thyme to round things out. Long, fresh and with depth of flavor, finishing with ripe, juicy kirsch and garrigue in the endnote. This is my first time with this cuvee and I am already wanting to taste this 100% old vine Grenache wine next year. 93 Pts
2015 – Chapoutier Barbe Rac – Elegant, fresh and silky, with lush, sweet fruits, the kirsch has this outstanding purity to the cherry oriented fruit. The wine smells, feels and tastes of spicy, peppery, fresh kirsch from start to finish. Produced from 100% old vine Grenache, the wine has the backbone to age and develop quite well. This is just a fabulous style of wine. 96 Pts
2015 – Chapoutier Croix de Bois – The thyme and Provencal herbs stick out here. That bushel of herbs is quickly followed by luscious, silky, sweet, ripe, peppery red fruits, finishing with a velvet textured layer of more red fruits. The wine is made using 100% Grenache grapes. 94 Pts
2015 – Chapoutier La Bernadine – The entry level Chateauneuf from Chapoutier offers a medium bodied, forward, sweet, cherry profile. Focused on its fruits ad freshness, over additional nuances, there is still enough peppery goodness with a dose of marjoram in the finish to keep things interesting. 88 Pts
2015 – Charbonniere Chateauneuf-du-Pape – With equal amounts of earth and pepper, the wine is forward, soft and silky with polished tannins and a blast of spicy, sweet, red fruits in the finish. The entry level of wine here, offers good value and it's ready to drink on release. 91 Pts
2015 – Charbonniere Mourre des Perdrix – Soft textured, with elegant, silky tannins, concentration of flavor and loads of sweet, ripe, juicy, peppery cherries in the finish The wine was produced from 70% Grenache 15% Syrah and 15% Mourvedre. 92 Pts
2015 – Charbonniere Cuvee Speciale Les Hautes Brusquieres – Deep in color, with an equal depth of flavor, the wine is rich, concentrated, deep and long. There is a wealth of fruit here and a finish that really fills you up with its spicy red berries and ripe, tannins. You can age this stunner, or drink it young. The wine was produced using a blend of 60% Grenache and 40% Syrah. 94 Pts
2015 – Domaine de la Charbonniere Vieilles Vignes – As you would expect, there is real old vine intensity of flavor and concentration here. The Grenache is quite peppery, the finish is long and the fruit in the end note has a real kick to it. 93 Pts
2015 – Charvin – Showing a good depth of color, with loads of juicy, fleshy, black cherries, plums, thyme, cracked pepper and herbs. The wine balances between perfectly, being full bodied and elegant, with a soft, silky, spicy, kirsch packed finish. 95 Pts
2015 – Clef de Saint Thomas Pierre Troupel – Forward, spicy and fresh, with sweet, easy to taste, dark red fruits with hints of peppery spice. The wine was made using equal portions of 50% Grenache and 50% Syrah. 90 Pts
2015 – Domaine Clef de Saint Thomas La Clef de St. Thomas – Soft textured and easy to like, the wine offers sweet red fruits, and spice that will not require aging to show its best. The wine was made from a blend of 50% Grenache, 25% Syrah and 25% Mourvedre. 88 Pts
2015 – Clos de l'Oratoire des Papes Chateauneuf-du-Pape – Medium bodied, forward, spicy and smoky, with a stony note before the red berries kick in, the wine is fresh, light, clean and fresh with a sweetness to the soft textured, cherries and kirsch. The wine was made blending 80% Grenache, 8% Syrah, 7% Mourvedre and 5% Cinsault. 89 Pts
2015 – Clos de l'Oratoire des Papes Chateauneuf-du-Pape Les Choregies – Medium bodied, soft, silky and forward, the wine combines its garrigue complexities with its easy to like, fresh, sweet, red berries. Polished in texture, with freshness and an easy to like charm, this is going to be quite nice to drink young. The wine was made using a blend of 65% Grenache, 25% Syrah and 10% Mourvedre. 88 Pts
2015 – Clos des Brusquieres – Flowers, kirsch, licorice and a bit of jam open the nose. On the palate, the wine is medium bodied, fresh, bright and clean, with a sweet, pure essence of kirsch and spice on the palate. 90 Pts
2015 – Clos des Papes – Elegance, purity of fruit, silky tannins and the ability to harness power, concentration, and freshness, keeping everything in balance is what takes place here. Perhaps this is the most consistent wine of the appellation for the past 5 decades. But I digress. This is really a fabulous, sensuous, sexy wine, with velvet textured tannins and ripe, sweet red fruits and spice that does not want to quit. The wine was made using 65% Grenache, 20% Mourvedre, 10% Syrah and the remaining 5% consists of various, allowable grape varieties. 96 Pts
2015 – Clos du Mont Olivet – Medium bodied and finesse in style, the wine makes a beeline to its red cherry center. Silky tannins and sweetness in the fruit is the name of the game here. The wine was made from a blend of 80% Grenache, 10% Syrah, 6% Mourvedre and 4% of various, allowable AOC grapes. 91 Pts
2015 – Clos du Mont Olivet La Cuvee du Papet – Sexy, silky and sensuous, there is purity to the fruit, length and ripe, polished tannins. The wine has weight, balance, harmony and a plethora of sweet, ripe, red fruits to make this something that tastes as good as it feels. Produced from a blend of 75% old vine Grenache, 15% Mourvedre and 10% Syrah, the wine reached 15% alcohol. 96 Pts
2015 – Clos Saint Jean Chateauneuf-du-Pape – Earthy, with plush, polished, ripe tannins, fresh, sweet, ripe, red fruits and a nice, purity in the soft textured, pure, kirsch finish. 90 Pts
2015 – Clos Saint Jean Deus-Ex Machina – Love this wine. Power and complexity, purity and freshness, lushness and length, there are all here. The wine is mouth filling, and still perfectly balanced, which is a good thing as you really want more of the juicy kirsch, plum and peppery black raspberry that keeps on coming. The wine was made from blending 60% Grenache and 40% Mourvedre. 97 Pts
2015 – Clos Saint Jean La Combe des Fous – Lots to love here, with its luscious, rich, dense, sensuous hedonistic textured red fruits. Speaking of fruit, there are multiple layers of red, and dark red berries that paint your palate with layers of freshness and juice. 96 Pts
2015 – Clos Saint Michel Chateauneuf-du-Pape – There is depth of flavor, loads of sweet, ripe, dark cherries, thyme and a smoky character here. Round and supple, with ample fruit in the finish, this is quite nice. The wine is a blend of 40% Grenache, 30% Mourvedre and 30% Syrah. 92 Pts
2015 – Clos Saint Michel Reservée – Spicy, with a layer of black raspberry, dark cherry, licorice and plum, the wine has real weight, density, spice and length. Plush and fat, the fruit sticks to your palate, and that's a good thing! The wine is a blend of 40% Grenache, 30% Mourvedre and 30% Syrah. 94 Pts
2015 – Clos St Antonin – New to me, this wine made from 100% Grenache is medium bodied, elegant and forward, with an earthy, red fruit center and finish. This will drink well early. 88 Pts
2015 – La Compagnie Rhodanienne Les Granges des Papes – Medium bodied, forward, fresh and focused on its strawberry and herbal profile. The easy to drink wine will show well on the young side. The wine was made from a blend of 60% Grenache, 30% Syrah and 10% Cinsault. 87 Pts
2015 – Comte de Lauze – Medium bodied, soft, polished and forward, this will clearly be best in its easy drinking, red berry dominated, soft youth. 88 Pts
2015 – Consonniere – Medium bodied, fresh, easy drinking Southern Rhone with a bright, fresh, red fruit finish. The wine was produced blending 85% Grenache with 15% Mourvedre. 86 Pts
2015 – Cote de lAnge Chateauneuf-du-Pape – Forward, early drinking, medium bodied wine with a spicy, incense, coffee, thyme and cherry kirsch core of fruit. The round textured wine was made from blending 70% Grenache, 15% Syrah and 15% Mourvedre. 89 Pts
2015 – Cote de lAnge Secret de l'Ange – Powerful, intense, full bodied and spicy, with loads of fresh, spicy, peppery fruits and spice. Tannic and demanding time, this will gain in complexity with time. But due to the large amount of Mourvedre, 80%, followed by 20% Grenache, this will age really well. I liked the style here and find this to be a interesting wine that needs to be tasted. 94 Pts
2015 – Cote de lAnge Vieilles Vignes – Rich, fat juicy fruits, ripe, but powerful tannins and a blast of dark, juicy, fresh, ripe red berries and herbs in the finish. Full bodied, lush and intense, the wine has length and complexity that will be improved with some time in the cellar. The wine was made using a blend of 80% Grenache and 20% Mourvedre. 93 Pts
2015 – Cristia Chateauneuf du Pape – With a nod to the floral side, the dark, ripe, juicy, fresh , spicy red fruits are easy to find and like. On the finish, you will encounter the pure kirsch and thyme characteristics. The wine was made using a blend of 60% Grenache with 40% Mourvedre. 92 Pts
2015 – Cristia Renaissance – Luscious textures and a real density of flavor here. Juicy, rich and spicy, the wine is full bodied fresh and long with layers of pure, rich, ripe, sweet fruits that keep on coming, long after the glass is empty. The wine is made from 60% Grenache and 40% Mourvedre. 94 Pts
2015 – Cristia Vieilles Vignes – The garrigue is made more interesting with the strong thyme accent. Blend in a judicious amount of sweet, fresh kirsch, cherries and licorice with silky tannins and a long, polished, fresh finish, and well, you get the picture. The wine was made using 100% old, vine Grenache. 95 Pts
2015 – Cuvee du Vatican – Medium bodied, forward and perfect for early drinking pleasure, the fruit is soft, with sweetness and herbs in the finish. 88 Pts
2015 – Delas Freres Chateauneuf-du-Pape Haute Pierre – Garrigue, pepper and wild cherries here open the nose. On the palate, the wine offers sweet, lushly textured fruit, soft tannins and a bright, crisp, fruity, kirsch and red berry finish. 91 Pts
2015 – Fines Roches Cuvée des Fines Roches – More complex and richer than the traditional wine, her you find plums, dark cherries, spice and licorice. Soft and supple, the wine ends with spicy black raspberries. The wine was produced from equal parts of 34% Grenache, 33% Syrah and 33% Mourvedre. 90 Pts
2015 – Fines Roches – Medium bodied, light in color and fruit, the wine is forward, soft textured and shows fresh, sweet, spicy red fruits in an open personality that will be perfect for early drinking pleasure. 87 Pts
2015 – Duseigneur Catarina – With a fresh nose of Provencal herbs, thyme, pepper ad earth, the wine is medium bodied, with a blast of peppery, sweet, black raspberries. Luscious and lusty, the wine is made from 85% Grenache, 10% Syrah and 5% Mourvedre. 92 Pts
2015 – Duseigneur Joanna – Polished textures, sweet, fresh and spice red berries and a boat load of cracked black pepper create the wine. Full bodied, and loaded with spicy kirsch, the wine is made from 100% old vine Grenache. 93 Pts
2015 – Fargueirol – Round, forward, medium bodied and still a bit oaky, the fruit is ripe and juicy, but it's going to need time for the oak to integrate. 87 Pts
2015 – Fargueirol Cuvée Antonin – Medium bodied, elegant, fresh, with red berries, thyme and peppery spice from start to finish. 89 Pts
2015 – Fargueirol Cuvée Jean XXII – Soft, sweet, elegant and fresh, the, red, silky textured fruits are and bright and clean. Medium bodied, and crisp, it's the sweet note of kirsch in the end that saves the day. 90 Pts
2015 – Eddie Feraud – Forward, medium bodied, sweet and fresh, with peppery, red fruit and luscious textures you can have fun with right away, this should drink well on release. The wine is made from blending 85% Grenache, 10% Mourvedre and an array of various AOC allowable grapes. 90 Pts
2015 – Eddie Feraud Cuvee Les Raisins Bleus – Supple, round and forward, the wine is spicy, peppery and vibrant. The earthy, spicy black raspberries are clean and fresh. With 95% old vine Grenache, the remainder of the blend comes from assorted, different varieties. 92 Pts
2015 – Fontavin Cuvee David et Goliat – Lusty and luscious fruits, with sweetness in the kirsch at its core, there is lots of kirsch and more sweet fruit in the finish. The wine is produced from 95% old vine Grenache and 5% Syrah. 91 Pts
2015 – Fontavin Cuvee Tradition – Medium bodied, refined, soft, forward and fresh, I liked the juicy, blast of ripe kirsch that sticks with you. 90 Pts
2015 – Fontavin Terre d'Ancetres – Spicy red fruits, silky and fresh, with a real depth of flavor that starts and stays with you. The finish has a hint of dark cocoa in the end too, that is a nice touch as ti compliments the sweet, red berries. The wine was produced from blending 70% Grenache, 20% Syrah and 10% Mourvedre. 92 Pts
2015 – Gardine Chateauneuf du Pape – Lush, fat and forward, there is a touch of wood, but there is ample fruit here to move past that point, leaving you with spicy, dark red berries, herbs and kirsch in the finish. 91 Pts
2015 – Gardine Cuvee de Generations – With volume and depth of flavor, the wine offers up its dark, red cherries, coupled with pepper, thyme and herbs with ease. Polished and long, with a saline quality, adding nuances to the finish, this should age and develop nicely. 92 Pts
2015 – Gardine L'Immortelle – Deep in color, with molten black cherries, licorice, smoke and espresso beans that just keep on coming. The wine has weight, depth, volume and character. Give it a few years to better integrate all its moving parts. 93 Pts
2015 – Gardine Cuvee de Generations – Layers of fat, dark, juicy, fruits are easy to notice. From there, you find licorice, herbs and olives with more dark berries in the end note. This is a wine to drink you the side as there is never any SO2 used during bottling. 90 Pts
2015 – Georges-Lombriere Cuvée Marie – Soft textured, with a smoke filled, licorice, spicy cherry and garrigue personality. Soft, polished and forward, this is already fun to taste. The wine was made from blending 80% Grenache, 10% Mourvedre and 10% Syrah. 89 Pts
2015 – Gigognan Clos du Roi – Ripe juicy black cherries and spice notes, soft, tannins and a core of sweet, red berries are what you find from start to finish in this already, tasty wine. The wine is made from 70% Grenache and 30% Syrah. 90 Pts
2015 – Gigognan Cuvee Cardinalice – Medium bodied, fresh, spicy and delivering a liberal dose of Provencal herbs that only add to the fresh, sweet, ripe, red berries and kirsch that make up the wine. The wine is created from blending 80% Grenache and 20% Syrah. 92 Pts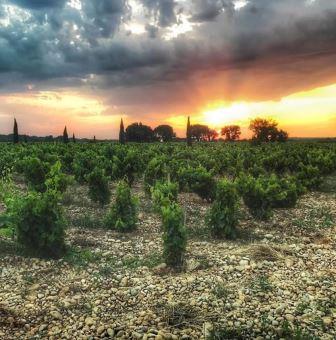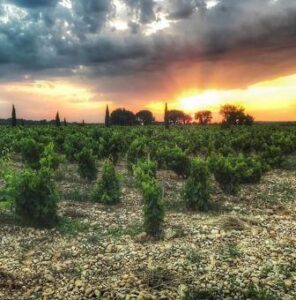 2015 – Giraud Cuvee les Grenaches de Pierre – With a fabulous purity of fruit, silky tannins and a finish that does not want to quit, this just keeps on going. And that's a good thing, because I cannot get enough of all the juicy, ripe, kirsch, garrigue, wild strawberries and supple textures! The wine is made from 100% old vine Grenache. 95 Pts
2015 – Giraud Les Gallimardes – Deep ruby red in color, there is a complex spicy quality to the layers of red berries, pepper and garrigue, that tastes good and feels better. The purity in the kirsch really shows here. Concentrated, deep, richly textured and long, the wine was made from blending 90% Grenache with 10% Syrah. 96 Pts
2015 – Giraud Tradition – Kirsch, iron and garrigue make their presence with no effort. Silky, soft and sensuous, this elegantly styled Southern Rhone combines freshness with polished, red berries. Drink it young or age it. It's hard to believe this is their entry level wine, because it's so good. The wine was produced from blending 65% Grenache, 35% Syrah and 15% Mourvedre. 92 Pts
2015 – Grand Tinel Chateauneuf-du-Pape – Medium bodied, forward, elegant and fresh, the fruit is sweet, light and in balance. Not for long aging, but as an early drinker, this is quite nice with a lot of easy drinking charm. The wine is made from blending 70% Grenache, 20% Syrah and 10% Mourvedre. 91 Pts
2015 – Grand Tinel Alexis Establet – Floral and fresh, with cherry blossoms, kirsch, thyme and black pepper at its core, the wine delivers its elegant, sweet, soft textured, supple, red cherry character with ease. The wine is made from 100% old vine Grenache. 93 Pts
2015 – Grand Tinel Heres – Silky soft and polished, this refined wine tastes and feels great. Loads of elegant, polished, fresh berries, with a good sense of purity in the fruit. This is the first time for me with this wine. The wine was made from 100% old vine Grenache. 94 Pts
2015 – Grand Veneur Le Miocène – Only the third year this cuvee has been produced, the wine shows off its sweet, juicy, spicy, kirsch notes with ease. Concentrated, sweet, fresh and tannic, there is a long, peppery, kirsch note in the finish that keeps on coming. The wine was made using a blend of 70% old vine Grenache, 20% Syrah and 10% Mourvedre. 93 Pts
2015 – Grand Veneur Les Origines – Sensuous, supple and sweet Black cherries run the show. The fruit is ripe the tannins are polished and finish sticks due to all the sweet, ripe, fresh, fruits that leave you with concentrated, rich, long, polished, thyme and kirsch filled finish. The wine was made with a blend of 50% old vine Grenache, 30% Mourvedre and 20% Syrah. 94 Pts
2015 – Grand Veneur Vieilles Vignes – Dark in color there is a definitive a spicy characteristic to the fruit. Lush, fresh, sweet and polished the fruit is clean, pure, bright and spicy. This fills your palate and lasts for at least 40 seconds or more in the finish. There is a serious level of concentration and depth of flavor here that leaves you with a juicy, peppery end note. The wine was made from blending 50% Grenache, 40% Mourvedre and 10% Syrah. 96 Pts
2015 – Les Halos de Jupiter – With a nose that starts with charcoal, smoke, stone, pepper and red fruits. From there, when you move to palate, the wine is medium bodied, round, soft and polished, finishing with ripe, juicy cherries and thyme in the finish. You can drink this young, as well as age it for further development. 92 Pts
2015 – Les Halos de Jupiter Adrastee – From 100% old vine Grenache that comes from vines in the clay soils planted in the La Crau lieu-dit that are over 100 years of age. With all the density of fruit and flavor, this is concentrated and long, that is also providing you with a real sensation of minerality from the moment you meet the juicy, kirsch nose. On the palate the wine is rich, fat, and juicy, with sweet, pure, red fruits, polished tannins and an opulent personality. 95 Pts
2015 – Isabel Ferrando Colombis – A cornucopia of herbs, a bit of pepper, and thyme with mint on top, with all the kirsch you could ask for, the wine is full bodied, and deep, yet equally fresh and light on its feet. Powerful and refined, the finish leaves you wanting another sip of this elixir. The wine is made from 100% old vine Grenache. 97 Pts
2015 – Janasse Chateauneuf du Pape – Richly textured, forward in style with a juicy, sweet, dark red berry, smoke and earthy blend of aromatics. Round, open and spicy, this will be fun to taste young, as its brothers and sisters demand time in the cellar. 91 Pts
2015 – Janasse Cuvee Chaupin – Fleshy, round and polished, with ample, sweet, plums and ripe cherries, the 100% Grenache based wine is full bodied, concentrated, richly textured and loaded with sweet fruits in the finish. 93 Pts
2015 – Janasse Vieilles Vignes – Dark ruby in color, the initial incense aromatics soon moves to its kirsch and earthy side. Concentrated, plush and juicy, with layers of sweet, ripe red fruits, polished tannins and depth of flavor. The finish stays with you indeed. 96 Pts
2015 – Jas de Bressy Chateauneuf-du-Pape – Medium bodied, polished and forward, this soft textured, open wine offers an elegant styling to its cherry core of peppery fruit. The wine was blended using 80% Grenache, 15% Syrah and 5% Mourvedre. 90 Pts
2015 – Jean Royer Cuvee les Sables de la Crau – Polished, silky and fresh, the fruits are ripe, sweet and delicious. Loads of kirsch here on the palate and nose, with even more fruit in the juicy, elegant, fresh finish. The wine was made from 100% old vine Grenache from vines located in the La Crau lieu-dit. 93 Pts
2015 – Jean Royer Chateauneuf-du-Pape – Medium bodied, fresh and sweet with a tobacco and spice note to compliment the fruit, the wine is already approachable, due to its forward charm, leaving with wild strawberries and on the nose, and palate. The wine was made using 90% Grenache, 5% Syrah and 5% Cinsault. 92 Pts
2015 – Domaine Julien Masquin Memora – Forward, medium bodied and ready to go, if you like up-front, easy to drink, juicy red fruits and peppery spices like I do, this is a nice crowd pleaser wine. 87 Pts
2015 – Domaine Julien Masquin Montplaisir – Medium bodied, smoky and fresh, with elegant textures and sweet, red berries from start to finish. This should be delicious on release. But I would drink this before its 10th birthday. 89 Pts
2015 – La Nerthe Chateauneuf-du-Pape – Incense, smoke, black raspberry, thyme and garrigue come out to play. From there, the medium bodied wine offers a sweet and tart, wild cherry profile, soft textures and an espresso and smoke filled, red berry finish. The wine was made blending 50% Grenache, 25% Syrah, 20% Mourvedre, 25% and 5% Cinsault. 90 Pts
2015 – La Nerthe Cuvee des Cadettes – Spicy red fruits, smoke, espresso, and singed cherry pipe tobacco open the nose. On the palate, the wine serves up a delicious, concentrated blast of juicy kirsch, with freshness, spice, smoke and espresso bean. The wine was made from blending 34% Grenache, 33% Syrah and 33% Mourvedre. 92 Pts
2015 – la Sousto Lucien Gabriel Barrot – Herbs, dried cherries and spice pair up to create a medium bodied, forward, easy drinker that ends with a strawberry and herb tinged finish. 87 Pts
2015 – LAbbe Dine – Medium bodied, fresh and with ample, sweet, red cherry and wild strawberry to get things started. The wine is soft, polished and peppery, with just the right garrigue accent to hit the spot. 90 Pts
2015 – LArnesque – Medium bodied, lush, fresh, sweet cherries, elegant and stylish, the fruit has a purity and mineral quality I like a lot. This well-priced, kirsch, focused charmer will be ready to drink on release. 90 Pts
2015 – Lavau Chateauneuf-du-Pape – Medium bodied, easy drinking wine with a forward, red berry core of fruit. Best to enjoy this young. 86 Pts
2015 – LHarmas – Full bodied, spicy and with nice concentration of flavor, the dark cherry fruit is sweet, ripe, long and fresh. The forward styled, open wine was made from a blend of 75% Grenache and 25% Mourvedre. 87 Pts
2015 – lOr de Line Chateauneuf-du-Pape – The blend of herbs and kirsch works here. Medium bodied, bright and almost crisp, the red fruits are accompanied by a generous dose of olives and freshness in the finish. 88 Pts
2015 – l'Or de Line Cuvee Paule Courtil – Smoke and oak are the first notes in the nose, which are soon followed by incense, spice and kirsch. Round, juicy, polished and lush, the fruit is fresh, silky and soft on the palate and in the finish. 90 Pts
2015 – Château de Manissy – Herbs and pepper gets the ball rolling before you meet the medium bodied, red fruits and earth. This should be quite easy to drink, even though the wine feels quite structured. Chateau de Manissy is one of the better producers of Rose' in Tavel. 88 Pts
2015 – Maravilhas Espirito – Spicy, full bodied and dense, there is a sweet and tart quality to the cherry fruits along with a structured character and tannins to age a bit. The wine displays a nice purity of fruit. This which could become even better with age. The wine is made from 100% Syrah. I'm not normally a big fan of this much Syrah in a Southern Rhone wine, but I am liking this a lot. 90 Pts
2015 – Marcoux Chateauneuf du Pape – Focused on the earthy, garrigue side, this only adds to the luscious textured, elegant, sweet, ripe, red fruits that are so easy to find. Medium bodied and forward, the wine is refined, silky and ready to go. 91 Pts
2015 – Marcoux Vieilles Vignes – Silky and elegant, with salty tannins, and sweet, ripe, juicy red fruits that show off their purity easily. Not a wine of density, but of balance, silkyness and harmony. The wine is made from 100% old vine Grenache. 95 Pts
2015 – Mas de Boislauzon Chateauneuf-du-Pape Tintot – Almost opaque in color, there is a richness that comes from old vines that cannot be lost, even if you tried. Spicy and dense, the wine coats your palate, but with elegance, and not just extract. Light on its feet, due to the freshness, the wine sticks with you and just doesn't want to leave. The end notes carry through with a black cherry and plum liqueur essence that you just want more of. The wine was made from a blend of 85% old vine Mourvedre and 15% Grenache. This is really great juice that deserves to be tasted! 98 Pts
2015 – Mas de Boislauzon Chateauneuf-du-Pape – Spicy, polished, fresh and elegant, the wine serves up loads of fresh, spicy, red berries, stony tannins and peppery, fresh red berries from start to finish. The wine was made from blending 65% Grenache with 35% Mourvedre. This top wine is one of the best bargains in Chateauneuf du Pape for character and quality today. 92 Pts
2015 – Mas de Boislauzon Chateauneuf-du-Pape Cuvee du Quet – With a dark, red hue to entice you, the wine is fleshy, concentrated, lush and luscious. There is a spicy character and purity to the fruit that is a treat. The finish keeps on going with all its peppery, red and black fruits. This should age quite nicely. 95 Pts
2015 – Mas Grange Blanche Chateauneuf-du-Pape la Font des Bessounes – Round, forward and already quite tasty, there is ample sweet, dark cherries and licorice with a medicinal edge, think of cough drops, but in a good way. 88 Pts
2015 – Mas Saint Louis Chateauneuf du Pape – Forward, medium bodied, sweet and tart red fruits with a definite herbal leaning. This crisp, spicy wine will show well early. The wine was made from blending 80% Grenache, 10% Syrah, 5% Cinsault and 5% Syrah. 86 Pts
2015 – Mas Saint-Louis Chateauneuf-du-Pape Les Arpents des Contrebandiers – Medium bodied, with bright red fruits, crisp cherries and a sweet and tart, strawberry finish is what you will find here. The wine was made with 75% Grenache and assorted, other allowable, grape varieties. 87 Pts
2015 – Mas Saint Louis Grande Reserve – Garrigue roasted nuts, red cherries and herbs carry through from start to finish. Medium bodied, soft red fruits with a bright, herbal edge creates the finish. The wine was made blending 80% Grenache with 20% Mourvedre. 90 Pts
2015 – Maucoil Chateauneuf-du-Pape – Medium bodied, spicy, red berries, kirsch and herbs pop right up. Fresh and lively, with a kick from all the juicy, peppery kirsch which is there to round out the finish. 91 Pts
2015 – Maucoil l'Esprit de Maucoil – Lush, polished, elegant, fresh red fruits, smoke and incense, with a shot of pepper for good measure create the nose. Once there, the wine is full bodied, round and fresh, with a fleshy, spicy, kirsch filled finish. 92 Pts
2015 – Maucoil Privilege – Floral notes bring a lot to the cherry and kirsch on the front end. Lush, sweet, fresh and loaded with juicy, vibrant, red fruits. The finish has sticking power. The inclusion of white wine grape varieties adds aromatic complexities and more roundness to the finish. 92 Pts
2015 – Mayard La Crau de Ma Mère – Polished, sweet and fresh, there is an elegant texture to the juicy, sweet kirsch that is complicated by spicy notes and soft, round tannins. The finish delivers a bowl of fresh, juicy, cherries. The wine was made using 70% Grenache, 20% Mourvedre and 10% Syrah. 92 Pts
2015 – Mayard Clos du Calvaire – Earthy, with garrigue and spice. There is a sweetness and elegance to the fruit, polished tannins and freshness in the finish, making this a really fine wine. The wine is made from a blend of 70% Grenache, 15% Syrah, 10% Cinsault and 5% Mourvedre. 90 Pts
2015 – Mayard Domaine du Pere Pape – A nice mineral note pops right up, just before you find the lush, red fruits. Sweet and silky, with freshness and purity, the wine was made from a blend of 60% Grenache, 20% Syrah, 15% Cinsault and 5% Mourvedre. 91 Pts
2015 – La Mereuille – Quite spicy, which gives the wine a unique edge, you also find peppery kirsch and assorted red fruits in the fresh finish here. The wine was made from blending 70% Grenache, 10% Syrah, 10% Mourvedre and 10% Cinsault. 90 Pts
2015 – La Mereuille Cuvee d' Aure – Deep in color, which is to be expected as the wine comes from 100% Syrah. The wine is also dark in its choice of peppery red fruits. Full bodied, and tannic, a few years of cellaring could add more to the wine. This is a rare bird, as very few wines from Chateauneuf du Pape are produced using 100% Syrah. 89 Pts
2015 – Mont Thabor – Medium bodied, soft and silky, this elegant, fresh wine serves up juicy, fresh kirsch and floral characteristics with little effort. The wine was made from blending 80% Grenache, 10% Syrah, 5% Cinsault and 5% Mourvedre. 90 Pts
2015 – Mont Redon – Medium bodied, with sweet, ripe, red fruits, herbs, licorice and even a bit of spice. The wine has good concentration of flavor and soft, silky textures in the finish. 92 Pts
2015 – Mordoree Chateauneuf-du-Pape Cuvee de la Reine des Bois – A consistent winner, the kirsch stands out. Even though 25% of the wine is aged in new wood, most of that has already been sucked up by the wine. Silky, polished and fresh, the wine is sweet, juicy, sensuous and fresh. The fruit is just delicious here, which is perfect for the lushly textured finish. A good reason this is showing so well is by the recent addition of a second wine to their lineup. The wine was produced from a blend of 75% Grenache, 14% Mourvedre, 7% Syrah, 2% Vaccarese and 2% Counoise. 95 Pts
2015 – Mordoree Chateauneuf-du-Pape La Belle Voyageuse – Keep in mind this is a second wine, and with that in thought, this is just great. Fresh, black raspberries, wild strawberry and herbs are at the center of this, round textured, forward wine, which was made from blending 90% Grenache, 4% Syrah, 4% Mourvedre, 1% Vaccarese and 1% Counoise. 91 Pts
2015 – Moulin Tacussel Chateauneuf-du-Pape – Forward, and spicy, medium bodied, fresh and with an up-font meaty, peppery, kirsch tinged charm, you can enjoy this on release. The wine was produced from 70% Grenache and was blended with various, assorted, AOC allowed varietals. 89 Pts
2015 – Moulin Tacussel Hommage a Henry Tacussel – Fresh, lively, medium bodied, soft textured and with a nice blend of cherry and garrigue that you find from start to finish here. The wine is made using only 100% old, vine Grenache. 92 Pts
2015 – Mourre du Tendre Vieilles Vignes – Rich, polished and floral, with a sweetness to the fruit, softness in texture and freshness in the kirsch dominated finish. The wine was made from blending 90% old vine Grenache with 10% Mourvedre. 92 Pts
2015 – Nalys Chateauneuf du Pape – Fresh, peppery, smoky red fruits with a blast of garrigue to make and keep things interesting. Medium bodied, soft and forward, the cherry filled center of fruit is not hard to find. 89 Pts
2015 – Nalys Chataignier – The wine opens with a touch of smoke before moving to its spicy, red fruit side. Medium bodied, soft, forward and supple, the fruit is ripe, fresh and clean, leaving you with fresh, juicy kirsch and thyme on your palate. The wine is made from a blend of 91% Grenache, 8% Mourvedre and 1% assorted allowable grape varieties. 91 Pts
2015 – Nalys Reserve – Dark in color, smoke, incense and spice are the first things that greet you. From there you move to the dark cherry side of life. There is a tannic backbone here, due to the reliance of Syrah that means you will need to age this wine for at least a few years, before the freshness and sweet, red fruits are further developed. Made with a blend of 73% Syrah, 18% Grenache and 9% Mourvedre. 92 Pts
2015 – Antoine Ogier Les Chorégies – Produced from 95% Grenache, blended with 5% Cinsault, the wine shows off its black raspberry and spice qualities with ease. Elegant, sweet, soft and fresh, there is a purity to the red fruits and peppery essence you find readily in the end notes. 91 Pts
2015 – Antoine Ogier Eclats Calcaires – Forward, bright, crisp, herb and kirsch oriented, medium bodied, fresh styled wine, with a shot of thyme and cherry in the end note. 88 Pts
2015 – Antoine Ogier Galets Roulés – Fresh, sweet and spicy, the wine is medium bodied and loaded with juicy kirsch, cherries and wild strawberries. This is already fun to drink. 89 Pts
2015 – Antoine Ogier Reine Jeanne – Medium bodied, with a sweet kirsch opening, the wine is fresh, soft and forward, with an elegant, spicy, fresh, red berry, peppery charm. 90 Pts
2015 – Antoine Ogier Safres – Blending 95% Grenache with 5% Cinsault produced a medium bodied wine that exchanges density for freshness and purity in the red fruits. Forward, with a nice, sweet, floral character, this can be enjoyed young. 90 Pts
2015 – Antoine Ogier Grès Rouge – Spicy red berries, strawberry and a dose of earth create the nose. Medium bodied, finesse styled, with a light, elegant, red cherry dominated, fruity finish. This will be better with a slight chill. 89 Pts
2015 – Olivier Hillaire Chateauneuf-du-Pape – Medium bodied, elegantly styled with soft, fresh, light red fruits that will be ready to drink on release. 89 Pts
2015 – Olivier Ravoire Chateauneuf-du-Pape – With a nose of florals, kirsch and spice, the wine is medium bodied, soft and polished, with a peppery, fleshy, cherry note that kicks in with the finish. This should be charming on release. The wine was produced from blending 80% Grenache with 20% Syrah. 90 Pts
2015 – Panisse Confidence Vigneron – Full bodied, round and polished the wine offers a freshness, soft tannins and mineral sensation to the peppery red fruit. The wine was made from a blend of 80% Grenache, 10% Syrah and 10% Mourvedre. 90 Pts
2015 – Pegau Cuvee da Capo – Intense black pepper aromas start thing off. From there you quickly move to dark black cherries, olives and Provencal herbs. Deep and dark in color, the wine is rich and intense with a purity of fruit that is hard to find. With this much density, you can eat this with a spoon! The wine is full bodied and long, balanced and fresh. The dark, peppery fruits in the finish coat your palate and stay there for over more than 40 seconds building in intensity. Off the charts in the right ways! 98 Pts
2015 – des Peres de L'Eglise Heritage – Deep, dark red fruits, wood, licorice and earthy aromatics leads to a full bodied, round, forward, lusty style of wine with loads of ripe, juicy, sweet, fresh, plum and cherry notes. The wine is made from 100% old vine Grenache. 92 Pts
2015 – des Peres de L'Eglise Le Calice de Saint-Pierre – Cuvee Heritage – Polished, sweet, juicy red fruits, medium bodied and softly textured, this luscious wine will be easy to enjoy on the young side with all its sweet, juicy, spicy, red fruits. The wine is made from 85% Grenache, 10% Syrah and 5% Mourvedre. 91 Pts
2015 – Roger Perrin Chateauneuf-du-Pape – Medium bodied, juicy red fruits, with a sweetness and fresh quality start the wine off. This is on the lean, bright side of the style range, with a crispness in the herb tinged finish. 88 Pts
2015 – Roger Perrin Chateauneuf-du-Pape Reserve des Vieilles Vignes – Fresh, bright, herb tinged fruits, a medium body and a blast of freshly picked, ripe, sweet, red berries and earthy garrigue notes are what you're going to find here. 90 Pts
2015 – Pignan Chateauneuf-du-Pape – Light in color, medium bodied and open for early drinking pleasure, the wine is focused on its soft, polished, red cherry core of fruit. Not as complex as it is charming and easy to drink. 88 Pts
2015 – Pignan Cuvee Speciale Coralie et Floriane – Soft, silky and fresh, the red fruits stand out, due to their purity. There is a fresh touch that gives it lift that is a good mix for the spice and pepper in the end notes. The wine is made from 34% Grenache, 33% Mourvedre and 33% Syrah. 91 Pts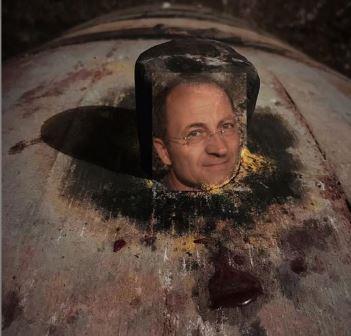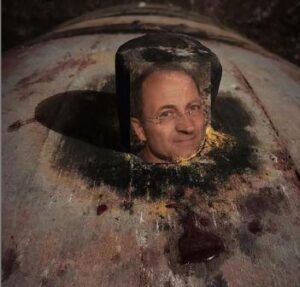 2015 – Rayas Chateauneuf du Pape Reserve – I'm not sure if it's the incredible purity of the fruit, the elegant stylings, or the silky tannins that make you want to take sip, after sip of this elixir. But this is just great! This is one sample I did not even think of spitting. The pure kirsch and cherry sensations are to die for. The finish must last over 40 seconds. The wine is made from 100% Grenache. If you can find it, and afford it, this is a beauty. 97 Pts
2015 – Reveirolles Chateauneuf-du-Pape – Herbal, forward and light on its feet, the wine offers its forward, sweet, cherry fruits with ease, making this a nice wine to drink on release. 87 Pts
2015 – Roche Audran Chateauneuf-du-Pape – Fresh, spicy, round, forward, medium bodied and with a sweet kirsch and black raspberry center, making the wine an early drinking charmer. 89 Pts
2015 – La Roquete Piedlong – Light in color, soft, refined and fresh, this is a delicate, feminine, forward styled wine that will be best tasted young for maximum enjoyment of all its spicy, fresh cherries and strawberry notes. The wine was made using a blend of 90% Grenache with 10% Mourvedre. 92 Pts
2015 – Roger Sabon Cuvee Prestige – Juicy kirsch and all that cracked pepper is the first thing you notice. Fresh black raspberries, spice and earth kick in on the palate, where you also find soft, ripe tannins, and a fresh supple textured, berry filled finish. The wine was made blending 70% Grenache, 20% Syrah, 5% Mourvedre and assorted AOC grape varieties make up the remainder of the blend. 92 Pts
2015 – Roger Sabon Le Secret des Sabon – Flowers, red fruits, garrigue and subtle hints of jam create the nose. On the palate is where the real action takes place. Pure red fruits, silky polished tannins and a fresh quality give the wine lift and energy. The kirsch in the finish does not want to quit. 96 Pts
2015 – Roger Sabon Les Olivets – Smoked meat, spice and red fruits work well here. The wine is medium bodied, soft and forward, offering a charming wine to drink on the young side. Enjoy the spicy, peppery cherries here, while waiting for its bigger siblings to reach maturity. The wine was made blending 80% Grenache, 10% Cinsault and and 10% Syrah. 91 Pts
2015 – Roger Sabon Réserve – Dominated by its spicy red berries, you also find ample notes of cherries, earth, pepper and a silky textured, medium bodied, juicy, fruity finish. The wine was produced blending 80% Grenache, 10% Mourvedre and 10% Syrah. 93 Pts
2015 – Saint Laurent Chateauneuf-du-Pape – Another producer that is being introduced to me for the first time, the wine offers a plush, soft cherry essence of fruit from start to finish. Medium bodied and forward, this will be easy to taste on release. The wine was made from a blend of 90% Grenache and 10% Mourvedre. 87 Pts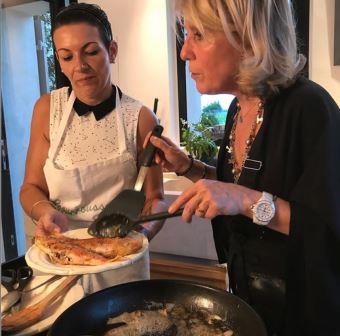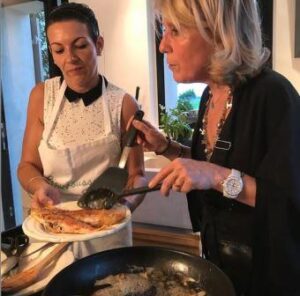 2015 – Saint Prefert Chateauneuf-du-Pape – Soft and smooth texturally, the fruit is on the fresh, elegant side. The kirsch and raspberry fruits are with infused with thyme and earthy notes. This beauty will drink well on release. Wines like this, at this price are some of the best, values in red wine available from any wine region on the planet. 92 Pts
2015 – Saint Prefert Collection Charles Giraud – Earthy, spicy, red fruits that are made more interesting with a couch of herbs and incense, the wine is silky, full bodied and long, with a real depth of flavor in the, lush, polished fruit filled finish. The wine was made blending 60% old vine Grenache with 40% Mourvedre. 97 Pts
2015 – Saint Prefert Reserve Auguste Favier – Supple textures, sweet, ripe, fresh, juicy, red fruits, silky tannins and when that's done, there is even more fruit in the elegant finish, and with that, well you get the picture of this stellar wine. Produced from a blend of 70% Grenache, 20% Syrah and 10% Cinsault, the wine reached 15% alcohol. 95 Pts
2015 – Saint Siffrein Chateauneuf-du-Pape – Peppery red fruits, a medium body and loads of juicy, fresh, ripe, sweet, black raspberries are what you find here along with more of that herbal infused, peppery, red berry charm. The wine was made from blending 65% Grenache, 15% Syrah, 15% Mourvedre and 5% Cinsault. 91 Pts
2015 – Saint Siffrein Chateauneuf-du-Pape Terre d'Abel – Deep, dark and richly textured, with loads of lush, fat, ripe dark, red fruits, spice and earth. The wine has length and concentration with a peppery, dark kirsch character. The wine was made from 80% Mourvedre and 20% Grenache. 93 Pts
2015 – Domaine de Saje 1600 – Polished, powerful and loaded with sweet fresh kirsch, jam and cracked pepper. Soft tannins and loads of fruit in the long the finish here. Great job for this new estate in their debut vintage. 91 Pts
2015 – Domaine de Saje – Medium bodied, forward and fresh, with a sweet and spicy, fresh, sweet cherry core of fruit. The wine was produced using all 13 of the major, AOC, allowable, red grape varieties. 90 Pts
2015 – Domaine de Saje Marquis Anselme Mathieu – Luscious, peppery, sweet ripe fruits with good density of flavor, soft tannins and freshness in the finish. A very nice result for a debut wine from this new estate. 93 Pts
2015 – Domaine Santa Duc Habemus Papam – With a distinctive, floral, herbal and mineralistic edge, the red fruits are fresh, ripe and pure. There is a nice stony quality you can sense, that really adds to the sweet, cherry fruits. 93 Pts
2015 – Domaine Santa Duc La Crau Ouest – Elegant, silky and polished, with sweet cherries and a floral character, the wine is quite Burgundian in nature, but don't take that as a euphemism for light, as this is quite supple and sultry. The wine seemed tight at the moment, it's quite possible this could morph into a much better wine, with a few years in the cellar. 92 Pts
2015 – Domaine Santa Duc Le Pied de Baud – Full bodied, soft, silky and polished in texture, with a juicy center of fruit. Kirsch, cherry and wild strawberry all blend together with a melange of cracked peppers, rocks and a judicious hint of thyme in the cherry filled, end note. 91 Pts
2015 – Domaine Santa Duc Les Saintes Vierges – Medium bodied, soft, forward and crisp, with sweet, red fruits and earthy components. This should drink quite well on release. 90 Pts
2015 – Semelles Chateauneuf-du-Pape – There is a good depth of color which comes from making the wine from 100% Mourvedre, here you find peppery, black raspberry notes that are right out in front. The finish shows a strong saline, minerality that almost overcomes most of the dark red fruits. 88 Pts
2015 – Serguier Chateauneuf-du-Pape – Forward, easy drinking, red berry dominated wine with a lean to the lighter, herbal side of the style range. You can drink this on release. 85 Pts
2015 – Serguier Chateauneuf-du-Pape Revelation – Polished, round and with an easy to like charm, the wine is soft, fresh and juicy with a fruity, kirsch and assorted, red berry finish. 88 Pts
2015 – Le Serre des Mourres Chateauneuf-du-Pape – Wild strawberry kirsch and herbs are right there, with no effort Round, forward and easy to like, this blend of 70% Grenache, 10% Syrah, 10% Mourvedre and 10% Cinsault will be ready for pleasure on release. 89 Pts
2015 – Simian Le Traversier – Medium bodied, sweet, and bright, with crisp, red berries and a spicy, fresh, juicy, kirsch finish. 89 Pts
2015 – Sixtine Chateauneuf-du-Pape – Incense and red fruits are the first thing you notice. On the palate, the wine has a nice polish to all its rich, sweet, fleshy red berries, freshness for lift and round textures in the finish. The wine was made from blending 65% Grenache, 25% Syrah and 10% Mourvedre. 93 Pts
2015 – Solitude (Lançon Pere et Fils) Cornelia Constanza – Smoke, earth, flowers, licorice and coffee notes work perfectly with the kirsch and cherry that follows. Soft, silky, rich and refined, there is weight and depth, with a polish to the texture that keeps you focused on what's in your glass. 93 Pts
2015 – Solitude (Lançon Pere et Fils) Chateauneuf-du-Pape – Forward, with light, sweet, fresh red berries to start, the earth and herb notes add a lot here. Drink this baby young for all its sweetness and up-front, sweet, juicy kirsch. 89 Pts
2015 – Solitude (Lançon Pere et Fils) Cuvee Barberini – With a smoky, floral start, the wine moves to the sweet, lush cherry side, which is just what hits the spot. Round and polished in texture, this just feels and tastes great. 92 Pts
2015 – Solitude (Lançon Pere et Fils) Reserve Secrete – Full bodied, silky, luscious, fat, rich textures and red berries galore are impossible to ignore. The wine builds and leaves you with sweet, polished fruits and herbs, with the perfect, peppery hint, that just keeps on going. 94 Pts
2015 – St. Paul Chateauneuf-du-Pape – With a strong Provencal, herbal charm, the wine is medium bodied, fresh and forward. Dominated by kirsch and red plums the wine should offer its sweet. spicy, red fruits with ease on release. The wine was made blending 70% Grenache and 30% Syrah. 89 Pts
2015 – St. Paul L'Insolite – Dark, spicy and deep, the wine is rich, stony and fresh. Full bodied and intense, there is a peppery accent to the red berries and lift giving this a freshness from start to finish. Made from 100% Syrah, this is an interesting wine to taste, as there are only a handful of Chateauneuf du Pape wines made with only Syrah. 92 Pts
2015 – Tour-Saint-Michel Châteauneuf-du-Pape – The entry level wine for Domaine Tour Saint Michel is quite strong. Made from 90% Grenache and 10% Syrah, the black cherries, red plum, cracked pepper and thyme are complimented by the soft, inviting textures and all the red fruits in the finish. You can enjoy this treat, while waiting for its big brothers and sisters to further develop. 91 Pts
2015 – Tour-Saint-Michel Cuvee des Deux Soeurs – Provencal herbs, with kirsch and thyme on the nose. On the palate you find freshness, juicy kirsch and olives with black pepper. On the palate, you get these great, soft tannins, more herbs, olives and red fruits in the finish. 91 Pts
2015 – Tour-Saint-Michel Feminessance – A touch of oak is the first thing you notice. This quickly moves to black cherry, plum and spice filled perfume. Full bodied, round and rich, this is a big wine that needs time to come together and for the oak to further integrate. The wine was made from 50% Grenache and 50% Syrah. 93 Pts
2015 – Tour-Saint-Michel Le Lien – Black cherry liqueur, charcoal, smoke and black raspberries open the nose. On the palate, the wine is full bodied and round, with supple textures and loads of sweet, ripe, juicy, red berries. The wine, made from 100% Grenache is long, and hedonistic. 93 Pts
2015 – Pierre Usseglio Chateauneuf-du-Pape – Soft, polished and silky with sweet, red fruits, thyme and spice that is already showing nicely. Forward in style, this is already quite fun to drink and should be delicious on release. The wine was made blending 80% Grenache with 10% Syrah, 5% Cinsault and 5% Mourvedre. 91 Pts
2015 – Pierre Usseglio Cuvee de mon Aieul – Produced from 100% old vine Grenache, the perfumes kicks off with wild strawberry, pepper, garrigue and cherry notes to start off the party. Full bodied, deep and fresh, with ripe, elegant tannins and freshness, there is length in the lusty finish, which is a good thing as it allows you more time to enjoy all the peppery, red berry character. 95 Pts
2015 – Raymond Usseglio Chateauneuf-du-Pape – The spicy, pepper essence stands out in the nose. From there you find earth, thyme and a myriad of red fruits. On the palate, the wine is medium bodied, soft textured and fresh, with loads of sweet, juicy kirsch and a hint of olives in the last part of the end note. There is good length and purity here. The wine is made from mostly old vine Grenache, which is blended with assorted other, AOC allowable grape varieties. 92 Pts
2015 – Raymond Usseglio Cuvee Imperiale – The wine was produced from 95% old vine Grenache and a field blend of assorted, allowable varietals, the wine is full bodied, concentrated, lushly textured and loaded with polished, fresh, ripe, sweet fruits with silky tannins. The luscious textures in finish really seal the deal. 94 Pts
2015 – Raymond Usseglio La Part des Anges – Dark in hue, which tips you off to the wines, dark, red fruit profile, the oak at the moment stands out. As it fades, you should find more spicy, dark red fruits, polished, tannins and length that does not want to quit. Produced from blending 70% Mourvedre, 20% Grenache and 10% Syrah, the wine requires cellaring before everything comes together. 93 Pts
2015 – Vaudieu Avenue – Smoked meat, garrigue and cherry liqueur get this off the ground and on to a good start. On the palate, this is sexy, with sweet, lush, cherries that don't want to quit. Made from 100% old vine Grenache, there is sweet, fruit, depth, purity and freshness going on here. 95 Pts
2015 – Vaudieu Chateauneuf-du-Pape – Ripe, juicy kirsch, flowers, herbs and wild cherries kick things off. Spicy red fruit with olives adds the finishing touch to this medium bodied, soft, spicy, red berry treat. The wine was blended using 81% Grenache and 19% Syrah. 92 Pts
2015 – Vaudieu Amiral G – From 100% old vine Grenache, from vines not too far from Rayas, this earthy, mineral driven beauty shows black raspberry, garrigue, thyme and pepper in the nose, and on the richly textured, full bodied, soft palate. With weight and depth, this is really fine and will age nicely. 94 Pts
2015 – Vaudieu Val de Dieu – Intense and rich, yet, elegantly refined and pure, the spicy, sweet cherry and floral nose is just great. The tannins are pure silk and the kirsch really sticks with you from start to finish. The wine was made blending 60% Grenache and 30% Syrah with 10% Mourvedre. 95 Pts
2015 – Vidal-Fleury Châteauneuf-du-Pape – I am not sure I have ever seen a Chateauneuf du Pape from Vidal Fleury before. Spicy in character, with incense, sweet red fruits and smoke catches your attention. Medium bodied. fresh and forward, with a nice style, there is sweetness to the red fruits here. This will drink well on release. 90 Pts
2015 – Vieille Julienne Les Hauts Lieux – Deep in color with density flavor, the wine is concentrated, fresh, ripe and sweet. There is lift here that carries through to the finish, which lets the juicy, pepper black fruits and soft tannins come through. The end note serves up a mineral driven, stony, back cherry liqueur sensation. The wine was produced from a blend of 60% Grenache, 20% Mourvedre, 10% Cinsault and 10% Counoise. 94 Pts
2015 – Vieille Julienne Les Trois Sources – Earthy, dark fruits, fig, dark chocolate and prune notes create the perfume. On the palate the wine is plush, lusty, rich and deep. The spice, sweet, intensity of the black cherries, black plums and black raspberries on the palate keep you involved with the wine from start to finish. 96 Pts
2015 – Vieille Julienne Reserve – The deep, dark color is a warmup for all the rich, dark, red fruits that are on their way. This could be the most concentrated wine in 2015. The wine is powerful, ripe, and dense. The wealth of fruit here is incredible. But don't let the layers of fruit scare you away. Everything is in balance and harmony here. Long in the mouth, the wine just keeps on going for perhaps 50 seconds! This is a compelling Chateauneuf du Pape that can age for decades. The wine is made from 90% Grenache, 5% Syrah and 5% Mourvedre. 98 Pts
2015 – Vieux Telegraphe Telegramme – Elegant, refined, forward, medium bodied and focused on its red fruits and silky textures, over concentration and power. This charmer is already quite taste and easy to drink. 90 Pts
2015 – Vieux Telegraphe La Crau – Silky, ripe, sweet and fresh, the wine offers a classic, elegant profile of Grenache, with a focus on its ripe, sweet, cherry core of fruit. Soft polished, long, fresh and pure, the wine is not about power. Instead, what you have is an elegant, fresh sweet expression of fruit. Produced from a blend of 65% Grenache, 15% Syrah, 15% Mourvedre and 5% Cinsault. 94 Pts