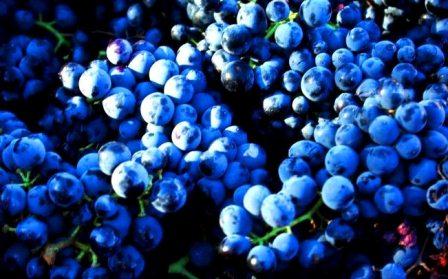 Learn everything about Domaine de Reveirolles Chateauneuf du Pape with wine tasting notes, wine and food pairing tips, best vintages, a history of the property and information on the vineyards and winemaking. If you want to read about other important wineries and wine makers from the Rhone valley: Links to all Rhone Valley Wine Producer Profiles
Domaine de Reveirolles History, Overview
Located in Bedarrides, Domaine de Reveirolles is a new creation in the Southern Rhone Valley, as it was only formed in 2001. Domaine de Reveirolles produced their first wine 2 years later, making their debut with the 2003 vintage.
Domaine de Reveirolles owns 3.5 hectares of vines in the Chateauneuf du Pape appellation. Most of their vineyard is well placed in the Terre Ferme lieu-dit, which is located close to both the communes of Bedarride and Sorgues. The estate is owned and managed by Veronique Vaute and Regis Vaute.
Domaine de Reveirolles owns 12 hectares of vines in the Cotes du Rhone appellation where they produce both red and white wine. They also produce a white Vin de France wine from vines they own in the Southern Rhone Valley.
Domaine de Reveirolles Vineyards, Terroir, Grapes, Winemaking
Domaine de Reveirolles produces 1 red Chateauneuf du Pape wine.
Domaine de Reveirolles Chateauneuf du Pape is made from a blend that is usually 85% Grenache, 5% Mourvedre, 5% Syrah and 5% Cinsault. Although that can vary to some degree, depending on the character and the quality of the vintage. They have old vines.
The vines are on average close to 50 years of age. The terroir is mostly stones and rocks with clay and gravel underneath the soil.
To produce the wine of Domaine de Reveirolles, on average, about 70% the grapes are destemmed. The wine is vinified in cement vats. The different grape varieties are vinified separately.
The wine is then aged in a combination of traditional cement tanks, foudres and both used and 20% new, French oak barrels for an average of 12 months before bottling. In most vintages, the production is close to 1,000 cases per year.
When to Drink Domaine de Reveirolles, Anticipated Maturity, Decanting Time
Domaine de Reveirolles can be enjoyed on the young side. Young vintages can be popped and poured, or decanted for about 1 hour. Older vintages might need very little decanting, just enough to remove the sediment.
Domaine de Reveirolles is usually better with 2-3 years of bottle age. Of course that can vary slightly, depending on the vintage. In the best vintages the wine should be consumed within 3-10 years after the vintage.
Serving Domaine de Reveirolles with Wine, Food Pairing Tips
Domaine de Reveirolles is best served at 15.5 degrees Celsius, 60 degrees Fahrenheit. The cool, almost cellar temperature gives the wine more freshness and lift.
Domaine de Reveirolles is best served with all types of classic meat dishes, veal, pork, beef, lamb, duck, game, roast chicken, roasted, braised, stewed dishes, sausage, barbecue, grilled meats, and cassoulet. Domaine de Reveirolles is also good with Asian dishes, hearty fish courses like tuna, mushrooms, pasta, eggplant, cheese and tomatoes.
Domaine de Reveirolles Wine Tasting Notes
9 Vintages 13,930 Views Sort by Vintage-Rating
2019
Domaine de Reveirolles Selection (Châteauneuf-du-Pape)

Licorice, smoky kirsch, bacon, black raspberry and cherry notes open the wine. Medium-bodied with ripe, soft tannins and freshness, the peppery, sweet red fruits, lush textures and length really work well here. The wine was made from 75% Grenache, 15% Syrah and 10% Mourvedre. Drink from 2024 - 2033

1,069 Views

Tasted

Jan 9, 2022

2019
Domaine de Reveirolles (Châteauneuf-du-Pape)

Open, forward, floral and fruity, with fresh kirsch and sweet cherries that hit all the right notes on the nose and on the round, soft, textured, peppery, black raspberry and olive packed palate. You can enjoy this on release. Drink from 2022 - 2032

1,097 Views

Tasted

Jan 9, 2022

2018
Domaine de Reveirolles (Châteauneuf-du-Pape)

Wet earth, clay, garrigue and red fruit aromas fill the nose. Medium-bodied, easy to like and already delivering a fruity, sweet finish. This will be just great on release.

1,008 Views

Tasted

Oct 12, 2020

2017
Domaine de Reveirolles Selection Gabriel Reveirolles (Châteauneuf-du-Pape)

Herbs, cherry, thyme and spice are easily found in the sweet, ripe, kirsch filled medium-bodied, open wine. The wine blends 65% Grenache, 25% Mourvedre and 10% Syrah.

2,196 Views

Tasted

Sep 24, 2019

2017
Domaine de Reveirolles (Châteauneuf-du-Pape)

A strong shot of garrigue comes along with the sweet kirsch from start to finish. Soft, forward, medium-bodied and easy to drink, you can enjoy this on release. The wine blends 85% Grenache, 10% Mourvedre and 5% Syrah.

1,340 Views

Tasted

Sep 24, 2019

2016
Domaine de Reveirolles Selection (Châteauneuf-du-Pape)

Polished textures, soft tannins, ripe dark red berries and early drinkability, with a juicy mouthful of, lush, ripe fruits, pepper and herbs is what you find here. The wine was made from 75% Grenache, 15% Syrah and 10% Mourvedre.

2,104 Views

Tasted

Sep 18, 2018

2016
Domaine de Reveirolles (Châteauneuf-du-Pape)

Forward and easy to drink, the wine is fruity, fresh, round, soft and ready to go with its dark kirsch and olive tapanade finish.

2,283 Views

Tasted

Sep 12, 2018

2015
Domaine de Reveirolles (Châteauneuf-du-Pape)

Herbal, forward and light on its feet, the wine offers its forward, sweet, cherry fruits with ease, making this a nice wine to drink on release.

1,391 Views

Tasted

Aug 21, 2017

2012
Domaine de Reveirolles (Châteauneuf-du-Pape)

The peppery black cherry essence, coupled with its forward personality makes this an easy to like, early drinking wine.

1,442 Views

Tasted

Sep 10, 2014