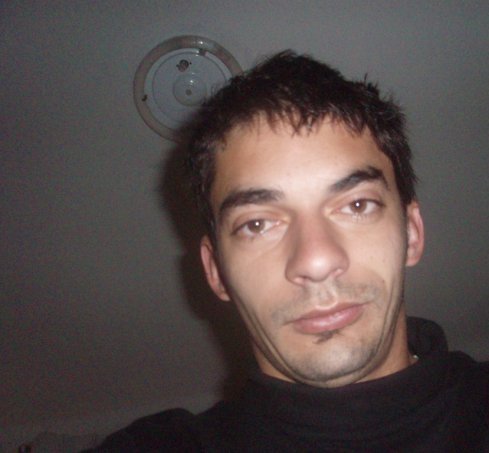 Learn everything about Domaine Chante Cigale Chateauneuf du Pape with wine tasting notes, wine and food pairing tips, a history of the property, information on the vineyards and winemaking. If you want to read about other important wineries and winemakers from the Rhone valley: Links to all Rhone Valley Wine Producer Profiles
Domaine Chante Cigale History, Overview
Domaine Chante Cigale has been in operation for more than 150 years in the Southern Rhone Valley. The Domaine was founded in 1874 by Hyppolite Jourdan. at the time of its creation, the property was 28 hectares.
In its formative years, the estate was known as Clos Chante Cigale. The name was changed in 1936 to Domaine Chante Cigale, the same year the Chateauneuf du Pape AOC was created. The name, Chante Cigale loosely translated from French means singing grasshopper, or a cicada, depending on where you live in that part of France.
The cellars of Domaine Chante Cigale were buil in 1930. The concrete fermentation vats were added in 1966. Today, the estate is owned and managed by the young and energetic Alexandre Favier.
Domaine Chante Cigale Vineyards, Wines, Winemaking
Domaine Chante Cigale owns 40 hectares in Chateauneuf du Pape. 35 hectares are used for red wine varieties. 5 hectares are reserved for white wine grapes. Domaine Chante Cigale has a wide range of terroirs as their vines are spread all over the Chateauneuf du Pape appellation in 45 separate parcels.
Their best terroir could be the sandy soils located not too far from Rayas. In total, they have 13 different grape varieties planted in their vineyards. Their vines range in age, with their oldest vines being close to 100 years old.
Domaine Chante Cigale produces 4 red Chateauneuf du Pape wines and 1, white, Chateauneuf du Pape Blanc.
Domaine Chante Cigale is a blend of 65% Grenache, 20% Syrah, 10% Mourvedre and 5% Cinsault. The grapes are partially destemmed. The terroir ranges from rocks, stone sand and clay soils. The vines are planted in the Bois Dauphin, Cabrieres, Palestor, le Pied Long, Pignan, Roquete and la Tresquoys lieux-dits.
The wines are aged in a combination of foudres, concrete tanks, used oak barrels and demi-muids with a small percentage of new, French oak barrels for 12-14 months. The production is close to 11,000 cases of wine per year.
Domaine Chante Cigale Cuvee Vieilles Vignes made its debut in 1996. The wine is produced from a blend of 70% Grenache, 20% Syrah, and 10% Mourvedre. The vines for this cuvee are at least 80 years of age, with the oldest vines being more than 120 years old! The terroir is rocks and sandy soils.
The vines are planted in the l'Arnesque, Bois Dauphin and Cabrieres lieux-dits. A portion of the grapes are destemmed. The wine is aged for 18 months in a combination of demi-muids and tank. The average production is close to 850 cases per year for this wine.
Domaine Chante Cigale Pi is produced from 100% old vine Grenache that averages 40 years of age. The vines are planted in the sandy soils found in the Pignan lieu-dit. The production is quite small as it is limited to roughly 125 cases of wine per year.
Domaine Chante Cigale Cuvee Extrait is produced from 80% old vine Grenache that is more than 100 years of age. The remainder of the blend comes from Mourvedre. The vines are well placed in the Le Boucou, Bois Dauphin, and Cabrieres lieux-dits. The wine was first produced in 2007.
The wine is aged in stainless steel tanks. Following the first 12 months of aging, the wine is removed from the cap and placed in a tank for 2 to 4 additional months before bottling. On average, 100 cases are made of this wine each year. However, the goal of Chante Cigale is to increase the production until they eventually reach 250 cases.
Domaine Chante Cigale Chateauneuf du Pape Blanc is made from a blend of 25% Grenache Blanc, 25% Roussanne, 25% Clairette and 25% Bourboulenc. On average, 1,750 cases are produced each vintage.
When to Drink Domaine Chante Cigale, Anticipated Maturity, Decanting Time
Domaine Chante Cigale can be enjoyed on the young side. Young vintages can be popped and poured, or decanted for about 1 hour or so. This allows the wine to soften and open its perfume. Older vintages might need very little decanting, just enough to remove the sediment.
Domaine Chante Cigale is usually better with 3-5 years of bottle age. Of course that can vary slightly, depending on the vintage. In the best vintages the wine should be consumed within 5-18 years after the vintage.
Serving Domaine Chante Cigale with Wine, Food, Pairing Tips
Domaine Chante Cigale is best served at 15.5 degrees Celsius, 60 degrees Fahrenheit. The cool, almost cellar temperature gives the wine more freshness and lift.
Domaine Chante Cigale is best served with all types of classic meat dishes, veal, pork, beef, lamb, duck, game, roast chicken, roasted, braised, stewed dishes, barbecue, sausage and cassoulet. Domaine Chante Cigale is also good with Asian dishes, hearty fish courses like tuna, mushrooms pasta, eggplant, tomatoes and cheese.
The white wine of Domaine Chante Cigale is best served with a myriad of different seafood dishes, shellfish, crab, lobster, sushi, sashimi, chicken, pork and veal, as well as Asian cuisine.
Domaine Chante Cigale also owns 10 hectares of vines in the Cotes du Rhone appellation. The top wine is a Vieille Vignes that is made from a blend of Grenache, Carignan and Syrah from vines that are on average 50 years of age.
Domaine Chante Cigale Wine Tasting Notes
18 Vintages 38,940 Views Sort by Vintage-Rating
2020
Domaine Chante Cigale Extrait (Châteauneuf-du-Pape)

With a nice depth of color for the vintage, the wine is ripe, spicy, polished, fresh and polished. There is a sweetness and depth to the dark kirsch on the palate with a touch of pepper in the endnote. This is one of the better wines of the vintage, due to the large portion of Mourvedre in the blend. Give this a year or two in the bottle and it will be even better. Drink from 2023 - 2033.

468 Views

Tasted

Jan 27, 2023

2020
Domaine Chante Cigale Pi (Châteauneuf-du-Pape)

Sweet, fresh, soft and supple with a silkiness to the red fruits on the palate, the wine is vibrant, medium-bodied, pure and forward. Produced from 100% old vine Grenache planted in Pignan, this will drink just great on release. Drink from 2022 - 2029.

587 Views

Tasted

Jan 27, 2023

2020
Domaine Chante Cigale Vieilles Vignes (Châteauneuf-du-Pape)

Black raspberries, herbs and spice create the core of the wine. On the palate the wine expresses a mineral-driven, salty accent to its red fruits, soft tannins and elegantly textured, fruit-filled finish with a touch of cocoa-covered green olives in the end note. The wine was made using a blend of 70% old vine Grenache, 20% Syrah and 10% Mourvedre. Drink from 2022-2033.

472 Views

Tasted

Jan 27, 2023

2020
Domaine Chante Cigale (Châteauneuf-du-Pape)

Tobacco leaf, garrigue, red fruits and olives on the nose with a medium-bodied, fresh, soft, sweet and spicy, black raspberry, olive and herb-filled palate work well here for early drinking pleasure. Drink from 2022- 2029

623 Views

Tasted

Jan 27, 2023

2019
Domaine Chante Cigale Extrait (Châteauneuf-du-Pape)

Deep, and dark in color, the wine is equally dark in fruit on the richly textured palate. The fruit smells and tastes as if it was smoked and covered with fresh black, cracked pepper. The wine is generous, rich, full-bodied and intense, as well as balanced, fresh, long and complex. The wine is packaged in an oversized bottle that stands out almost as much on the shelf as it does on your palate. The wine comes from a blend of 70% Mourvedre, paired with 30% old vine Grenache. Give this a few years in the bottle before you pull a cork. It should age quite nicely. Drink from 2025 - 2040

1,155 Views

Tasted

Jan 9, 2022

2019
Domaine Chante Cigale (Châteauneuf-du-Pape)

Layers of fresh, sweet, soft textured, polished, silky fruits are all over the place here. Wild elegance in the glass that finishes with savory spices, pepper, herbs and floral notes. Forward in style, this is a fabulous style of wine that is already quite charming to taste. Drink from 2024 - 2035

1,525 Views

Tasted

Jan 9, 2022

2019
Domaine Chante Cigale Pi (Châteauneuf-du-Pape)

Produced from 100% old vine Grenache planted in Pignan, the wine is an elegant, soft, silky, refined expression of Grenache. Medium-bodied, fresh, sweet, pure and forward, with a beautiful floral quality, this will drink just great on release. Drink from 2022 - 2034

2,774 Views

Tasted

Jan 9, 2022

2016
Domaine Chante Cigale Extrait (Châteauneuf-du-Pape)

One of the darkest wines of the vintage, this is akin to tasting velvet drenched, peppery, dark, red fruits. Concentrated, long and lush, the fruit just coats your palate. But this is not ponderous, it's fresh, vibrant, pure, complex and juicy from start to finish. The wine is packaged in an oversized bottle with a wax capsule that stands out almost as much on the shelf as it does on your palate. The wine comes from a blend of 70% Mourvedre, paired with 30% old vine Grenache.

2,088 Views

Tasted

Sep 6, 2018

2016
Domaine Chante Cigale Vieilles Vignes (Châteauneuf-du-Pape)

Loaded with dark, ripe, sweet, red fruits and spice box, the wine is concentrated, vibrant and open. You also find soft tannins, licorice, kirsch and black pepper in the nose and on the palate. The wine was made using a blend of 80% old vine Grenache, 15% Syrah and 5% Mourvedre.

2,027 Views

Tasted

Sep 6, 2018

2016
Domaine Chante Cigale (Châteauneuf-du-Pape)

Fresh herbs, flowers, smoke and kirsch create the nose. On the palate, the wine is fresh refined, sweet, juicy and softly textured. The sweetness in the cherries sticks with you for quite a while in the finish. This is already quite charming to taste. The wine was made from a blend of 65% Grenache, 20% Syrah, 10% Mourvedre and 5% Cinsault.

2,754 Views

Tasted

Sep 6, 2018

2015
Domaine Chante Cigale Extrait (Châteauneuf-du-Pape)

With a depth of color, and concentration of fruit to match, the wine has density, richness and complexity. The fruit really shows its purity while offering length and character. There is a lot of tannin here, but all that tannin is buried below the wealth of spicy fruit. The wine comes in a larger bottle with a wax capsule, hoping to make a statement about its place in the market, and on your table. The wine was made using blend of 70% Mourvedre, paired with 30% old vine Grenache.

1,355 Views

Tasted

Aug 21, 2017

2015
Domaine Chante Cigale Vieilles Vignes (Châteauneuf-du-Pape)

Round, rich and plush, with concentration of flavor, polish to the tannins and a sweet, lusty, red berry and peppery finish. The wine was made using a blend of 70% old vine Grenache, 20% Syrah and 10% Mourvedre.

2,162 Views

Tasted

Aug 21, 2017

2015
Domaine Chante Cigale (Châteauneuf-du-Pape)

Light in color, it takes little effort to locate the flowers, smoky red fruits and herbed nuances. Polished, lush and with sweet black raspberry and kirsch in the finish, this is quite nice this year. The wine was made from a blend of 65% Grenache, 20% Syrah, 10% Mourvedre and 5% Cinsault.

3,435 Views

Tasted

Aug 21, 2017

2014
Domaine Chante Cigale (Châteauneuf-du-Pape)

Fresh, bright, forward, light, peppery kirsch filled wine with early drinking charm. This is not a wine for long-term cellaring.

2,441 Views

Tasted

Mar 5, 2019

2012
Domaine Chante Cigale (Châteauneuf-du-Pape)

Spicy red fruits and silky tannins finish with a dose of sweet juicy, polished, peppery fruits. The wine was made from a blend of 65% Grenache, 20% Syrah, 10% Mourvedre and 5% Cinsault, the wine reached 14.5% ABV.

1,921 Views

Tasted

Sep 10, 2014

2010
Domaine Chante Cigale (Châteauneuf-du-Pape)

Meaty, beefy, big and bouncy, with lots of sweet, fat dark cherries, licorice, black raspberry and spice. The wine is lush, rich and ripe and should be even better in a few years.

4,873 Views

Tasted

Sep 9, 2014

2009
Domaine Chante Cigale Vieilles Vignes (Châteauneuf-du-Pape)

Just starting to get into a good place with its plush, rich textures, nose of sweet, black cherry liqueur, thyme, earth and garrigue and lusty finish. This should age for another 10 years or more without any trouble.

2,555 Views

Tasted

Jul 27, 2015

2007
Domaine Chante Cigale (Châteauneuf-du-Pape)

Ready to go, this blend of 65% Grenache, 20% Syrah, 10% Mourvedre, and 5% Cinsault serves up a tasty blend of kirsch, garrigue, earth, spice and a hint of espresso bean, finishing with round, luscious cherries and herbs.

5,725 Views

Tasted

Dec 25, 2014