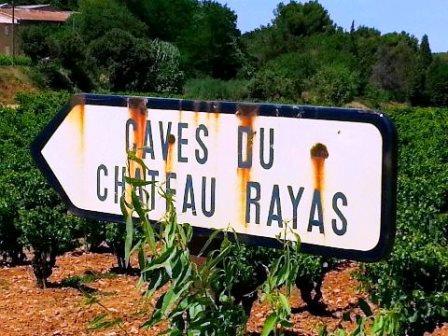 Learn everything about Chateau Rayas, Chateauneuf du Pape with wine tasting notes, wine, and food pairings, best vintages, a history of the property, information on the vineyards, and winemaking. If you want to read about other important wineries and winemakers from the Rhone valley: Links to all Rhone Valley Wine Producer Profiles
Chateau Rayas History, Overview
If there is one single wine in the appellation that signifies the true level of greatness possible in Chateauneuf du Pape, perhaps it's Rayas. Like the First Growths of Bordeaux, Rayas could be the wine that stands above all the others in the Southern Rhone Valley.
The bouquet of Rayas is haunting. The purity of fruit in Chateau Rayas can be otherworldly and the textures are extraordinarily silky, elegant, and sensuous.
Chateau Rayas has been around longer than their oldest vines. The Reynaud family, (who still who and manage Rayas today) began working at the property in 1880, due to an unforeseen occurrence. Albert Reynaud, who lived and worked in Avignon, which is close to Chateauneuf du Pape went deaf at the age of 45. That caused him to seek a new career. He decided to become a winemaker in the Rhone valley and he purchased Rayas.
Rayas takes its name from the Spanish translation meaning cleared forest, which is as you will see, the perfect description for the vineyard.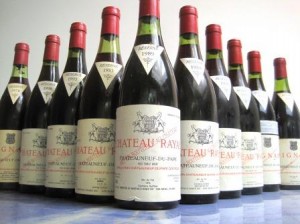 After Albert Reynaud passed away, Louis Reynaud inherited Rayas. Under the direction of Louis Reynaud, Rayas became one of the first estates in Chateauneuf du Pape to bottle and sell their own wine. Louis Reynaud began adding the words "Premier Grand Cru" on the labels for Rayas.
That wording helped Rayas gain attention for their wine. Even though it was in violation of the newly created appellation laws, it was a clever gambit that paid off and others soon discovered the magic of Rayas.
The Reynaud family continued to add to their holdings, increasing the size of their vineyards. They also purchased other vineyards. In 1935 they bought Chateau des Tours, which is located in Sarrians, in southeastern France, not far from Orange. Ten years later, they purchased Chateau Fonsalette, situated in Lagarde Pareol, located in the far north of Orange.
In the 1930s, Rayas built new cellars and wine-making facilities in the area of Pignan. This needed to be done because their previous cellars were no longer within the new boundaries of what became the official Chateauneuf du Pape AOC.
Jacques Reynaud managed the family estates from 1978 until he passed away in 1997. The quality of Rayas slipped shortly after Jacques Reynaud died. His nephew, Emmanuel Reynaud, who had been in charge of Chateau de Tours in Vacqueyras since 1989, took over the property.
For his initial vintages, the wines were not at the level of quality capable of being produced at Rayas. Some of that was due to a learning curve and to the fact that at the time, much of the wine at Rayas was being produced from young vines.
Close to 50% of the vineyards needed replanting, which took place in the 1980s. Starting with the 2005 vintage, things turned around for Chateau Rayas, and once again, Rayas is now producing majestic Chateauneuf du Pape wine. Without question, much of that credit goes to Emmanuel Reynaud.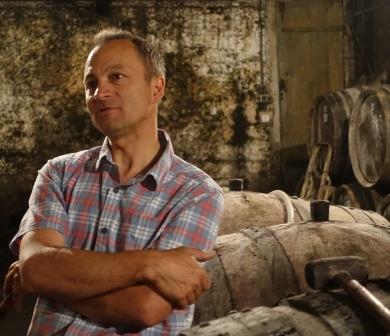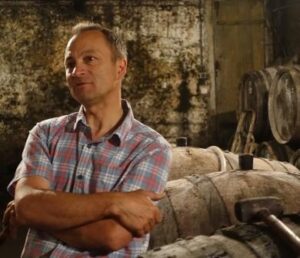 It is expected that the sons of Emmanuel Reynaud, Louis Damien Reynaud, and Benoit Reynaud will eventually take over managing Chateau Rayas in the future. Chateau Rayas is one the legendary properties from Chateauneuf du Pape. There are many knowledgeable wine lovers that feel Rayas is in fact the top wine in all of Chateauneuf du Pape.
The wines are definitely collectible. In fact, some of the older vintages produced by Jacques Reynaud sell for close to $2,000 a bottle today! There is no secret to the quality of the wine. Rayas, like all the world's best wines, is produced from great terroir.
Chateau Rayas Vineyards, Wines, Winemaking
Chateau Rayas owns 23 hectares of land, with 12 hectares of vines in Chateauneuf du Pape. Most of their vines are planted to Grenache. They have 10 hectares in Chateauneuf du Pape that are devoted to the production of red wine and 2 hectares are reserved for making white Chateauneuf du Pape. The vineyards can be divided into Le Coeur, 8 parcels, Le Couchant, 2 parcels and Pignan, which is also 2 parcels. The white wine grapes are planted in 3 parcels in Le Levant, where you also find red wine grapes.
Chateau Rayas comes from grapes planted in Le Coeur, Le Couchant and Le Levant. Pignan comes from vines planted in Pignan, as well as from grapes coming from Le Coeur, Le Couchant and Le Levant.
Not surprisingly, Chateau Rayas has a unique terroir. The vineyard is made up of 12 different parcels spread out in 3 vineyards, Le Coeur, Le Couchant, and Le Levant. Each of those vineyards has a slightly different exposure, so they receive sun at different times of the day.
Rayas has a terroir of red, sandy soils, with small amounts of limestone and clay with a northeast exposure. There are very few rocks and stones found at Rayas, as the vineyard is mostly sand. The extremely fine, sandy soils feel like beach sand in your hand.
The sandy terroir is also naturally cool, because of the large amount of clay in the soils which also helps retain moisture, giving the terroir a lot of humidity, that aids in keeping the temperature cool for the appellation. Very few stones are found littering the landscape of Rayas.
Those poor soils are a big part of what goes into the singular character found in their wines. Another important factor that bears looking at is the large pine and oak trees found in their vineyards. Those trees clearly alter the microclimate of Chateau Rayas.
All of those factors provide Rayas with a unique micro-climate, making it the coolest terroir in Chateauneuf du Pape. Part of the reason for the cooler terroir is due to the vines being planted on a northern exposure, helping to add slightly cooler temperatures to the terroir.
As we mentioned earlier another important factor in the microclimate is due to the influence from the surrounding trees and forest land, which automatically cools the soil. These reasons combine to ensure that Rayas has naturally low yields and they are always one of the last properties to harvest in the appellation.
Their unique, cooler micro-climate allows them to pick their grapes at the peak levels of ripeness, while also obtaining relatively low alcohol levels, freshness, intense purity of fruit, and an elegant, silky style.
Situated in the northeastern part Chateauneuf du Pape, with no easy way to view the signs, trust me on this one, Rayas can be quite difficult to find on your first visit.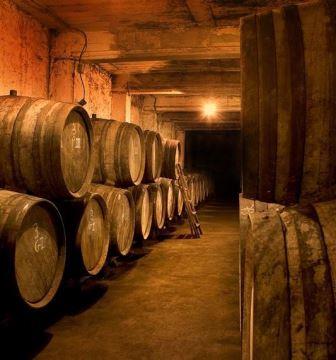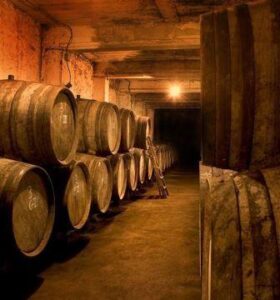 The best vintages of Chateau Rayas are: 2022, 2021, 2020, 2019, 2018, 2017, 2016, 2015, 2014, 2012, 2010, 2009, 2007, 2006, 2005, 2004, 2003, 2001, 2000, 1998, 1995, 1994, 1990, 1989, 1985, 1983, 1981 and 1978. I have never seen truly older vintages of Rayas. But I would guess they could be stunning, if well stored. And extremely expensive!
If you ever find an older vintage of Rayas and would like to invite me to share it with you, don't be shy!
Chateau Rayas produces 2 red Chateauneuf du Pape wines and 1 white Chateauneuf du Pape.
Chateau Rayas
To produce the wine of Chateau Rayas, it is important to note that Rayas remains a traditional Chateauneuf du Pape estate. Rayas is always made from 100% Grenache. Rayas is a long-time proponent of low yields that on average range from 12 to 20 hectoliters per hectare. At Rayas, they retain most, if not all of their stems. The grapes are whole bunch pressed and vinified in concrete tanks. Vinifications are usually short, not more than 2 weeks.
The grapes are vinified and aged according to the parcels the vines are planted in and aged separately. The blending takes place later.
The wine is then aged on its lees in a combination of aged demi-muids ranging from 450-600 liters and old foudres of various capacities for an average of 16 months before bottling. It is also important to note that there are no new French oak barrels at Rayas. Many of the barrels are almost as old as their vines. The newest barrels are close to 30 years of age, give or take a few years one way or the other. Some barrels could be as old as 50 to perhaps 100 years of age!
The age of the barrels dovetails perfectly with the unadorned, bare cellars, with their rough, stone stones and primitive, rock and earth floors. The production of Chateau Rayas is limited to an average of 1,200 – 1,500 cases of Rayas per vintage.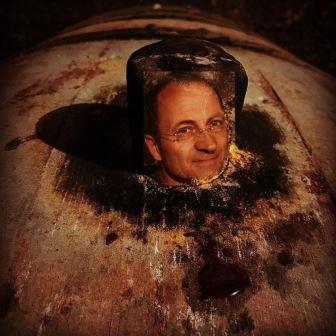 Rayas Pignan
Pignan is the second wine of Rayas. However, because much of Pignan comes from their more northern vines, it can also be looked at as a unique brand. In some years, like 1990, Pignan is an amazing wine that while not at the level of Rayas, it's still outstanding, and very much in the style of the more expensive Chateau Rayas.
Pignan takes its name from the pine trees that surround the vineyard as Pignan is French for pinetree. Like Rayas, Pignan is produced from 100% Grenache.
In total, close to 20% of the harvest goes into producing Pignan. The majority of the time, Pignan is produced from almost 100% old vine Grenache. The blend also includes grapes from their young vines in the final blend. Pignan is aged for 16 months in demi-muids and foudres before bottling. Only 650 cases are produced of Pignan each year.
Chateau Rayas Blanc
The white wine is made from an even blend of 50% Grenache Blanc and 50% Clairette. The wine is aged in tanks. The production is quite small. Only 425 cases of Rayas Blanc are produced in most vintages.
Chateau de Fonsalatte Cotes du Rhone
Rayas also makes three different Fonsalette wines; Chateau Rayas Fonsalette Cotes du Rhone Cuvee Syrah, Chateau Rayas Fonsalette Cotes du Rhone and Chateau Rayas Fonsalette Cotes du Rhone Blanc.
The wines of Fonsalette are made in the cellars of Rayas. In total, Emmanuel Reynaud owns 10 hectares of vines in the Cotes du Rhone appellation.
On average, Chateau de Fonsalatte Rouge is made from a blend of 50% Grenache, 35% Cinsault and 15% Syrah. Chateau de Fonsalatte Blanc is made from blending 80% Grenache Blanc, 10% Clairette and 10% Marsanne.
La Pialade
Emmanuel Reynaud also produces: Chateau Rayas la Pialade. Rayas La Pialade is produced from a variety of grape sources including declassified fruit and young vines from Fonsalette, Pignan, and Rayas, hence the name. The average blend is 80% Grenache, 15% Cinsault, and 5% Syrah. La Pialade is vinified and aged at Chateau Rayas.
Chateau des Tours
In addition, they also make a red and white Vin de Pays from Vaucluse. Chateau des Tours Rouge comes in 2 versions, from either Vacqueyras of Cotes du Rhone. From Vacqueyras, Chateau des Tours is usually 80% Grenache and 20% Syrah. From the Cotes du Rhone the blend of Chateau des Tours is 65% Grenache, 20% Syrah and 15% Cinsault.
Chateau des Tours Blanc is produced using 100% Grenache Blanc from the Cotes du Rhone.
Savvy wine buyers looking for style and value should definitely place Chateau des Tours on the top of their buying list.
Domaine des Tours are different wines. They are sold as Vin de Pays. The red wine is made using mostly Grenache with Cinsault, Counoise, Dious, Merlot, and Syrah. The white wine of Domaine des Tours comes from 100% Clariette. There is a Rose', Parisy. The wines are vinified at Chateau des Tours and are sold as coming from the Vaucluse.
When to Drink Chateau Rayas, Anticipated Maturity, Decanting Time
Chateau Rayas can be enjoyed on the young side. However, the wine is much better with age. Still, due to its soft, pure, elegant, fresh style young vintages can be popped and poured, or decanted for 2 hours, give or take. This allows the wine to soften and open its perfume. Older vintages might need very little decanting, just enough to remove the sediment.
Chateau Rayas is usually better after 8-10 years of bottle age. Of course, that can vary slightly, depending on the vintage. In the best vintages, the wine should be consumed within 10-30 years after the vintage.
Serving Chateau Rayas with Wine, Food Pairing Tips
Rayas is best served at 15.5 degrees Celsius, 60 degrees Fahrenheit. The cool, almost cellar temperature gives the wine more freshness and lift.
Chateau Rayas is best served with all types of classic meat dishes, veal, pork, beef, lamb, duck, game, roast chicken, roasted, braised, stewed dishes, sausage, and cassoulet. Chateau Rayas is also good with Asian dishes, hearty fish courses like tuna, mushrooms pasta, eggplant, and tomatoes.
The white wine of Rayas is best served with a myriad of different seafood dishes, shellfish, crab, lobster, sushi, sashimi, chicken, pork, and veal, as well as Asian cuisine.
Château Rayas Wine Tasting Notes
34 Vintages 310,664 Views Sort by Vintage-Rating
2017
Château Rayas Reserve (Châteauneuf-du-Pape)

Elegance, refinement and a remarkable purity of fruit are the hallmarks of this vintage at Rayas. The kirsch is silky, fresh, juicy, long and sensuous, with length and complexity. The parade of ripe, red fruits in the finish stays with you for close to 60 seconds. The wine is not yet bottled. But it is quite clear this is going to be one of the top vintages for Rayas.

5,797 Views

Tasted

Nov 25, 2019

2016
Château Rayas Reserve (Châteauneuf-du-Pape)

Clearly, this is going to be one of the great vintages of Rayas ever produced! With a finish that sticks with you for over 60 seconds, the endless layers of silky, fresh, sweet, vibrant, cherries grabs you. The fruit has this haunting sense of purity that makes you wonder, how on earth did they capture that? There is depth, complexity and volume that goes on for days. Rayas is becoming harder to find every year. But if you have the disposable income and the connections to land a few bottles of this magic elixir, jump on it. Wines like this do not come around all that often.

6,841 Views

Tasted

Sep 18, 2018

2015
Château Rayas Reserve (Châteauneuf-du-Pape)

I'm not sure if it's the incredible purity of the fruit, the elegant stylings, or the silky tannins that make you want to take sip, after sip of this elixir. But this is just great! The pure kirsch and cherry sensations are to die for. The finish must last over 40 seconds. The wine is made from 100% Grenache. If you can find it, and afford it, this is a beauty.

4,485 Views

Tasted

Aug 21, 2017

2014
Château Rayas Reserve (Châteauneuf-du-Pape)

With supple textures, ripe, sweet red fruits, thyme, pepper and fresh herbs, the wine is medium bodied, refined and silky, with a beautiful, bright, purity of fruit, and a supple textured finish. This should drink well on release.

3,589 Views

Tasted

Aug 7, 2016

2013
Château Rayas Reserve (Châteauneuf-du-Pape)

Light style of Rayas, medium bodied, with a bright, crispy, fresh, pure red cherry center, with silky tannins and a spicy, kirsch finish. This is a very, silky, seductive, forward style of Rayas that should hold you until the 2015 comes around.

2,673 Views

Tasted

Aug 7, 2016

2010
Château Rayas Blanc Réserve (Châteauneuf-du-Pape)

Tropical in nature, with flowers, white peach, honey and melon notes. Rich, slightly oily and sweet, there is good freshness in the finish. The wine was made from blending 50% Grenache Blanc with 50% Clairette.

2,865 Views

Tasted

May 22, 2017

2009
Château Rayas Reserve (Châteauneuf-du-Pape)

The intensity of the nose, with its bouquet of flowers, black raspberries, kirsch, orange rind, cherries, and thyme get everything off to a good start. On the palate, you find that rare combination of freshness, sensuous textures, and an ocean of perfectly ripe, sweet red fruits that express a gorgeous sense of purity in the long, seamless, silky, creamy finish. With a few years of age, this could score even higher! This is Chateauneuf du Pape at its best. Drink from 2022-2044.

3,868 Views

Tasted

Nov 3, 2022

2009
Château Rayas Blanc Réserve (Châteauneuf-du-Pape)

This is a wine I almost never taste. But when offered a glass, I jumped at the chance. With a nose of flowers, honeydew melon, white peach, candied grapefruit and orange blossom, the wine is sweet, and fresh at the same time. There is good concentration of flavor and a luscious, fresh, almost fat, sweet fruit filled finish. The wine was made from a blend of 50% Grenache Blanc and 50% Clairette.

3,790 Views

Tasted

Oct 2, 2015

2008
Château Rayas Reserve (Châteauneuf-du-Pape)

A lighter style for Rayas. Medium-bodied, with pretty red fruits, elegant, soft and refined, but there is a distinctive herbal and green olive tone on the palate and in the finish that is one of the dominant facets of the wine. It is quite strong and intrudes on the sweet kirsch and cherry notes.

3,838 Views

Tasted

Aug 24, 2020

2007
Château Rayas Reserve (Châteauneuf-du-Pape)

Lush, sensuous, rich, deep, long and fresh, the fruit is sweet, spicy, earthy and bright. You also find notes of flowers, kirsch and forest herbs. Silky, complex, bright and vibrant, there is an exotic edge to the texture in the finish. As good as this is now, it is only going to get better over the next decade.

3,872 Views

Tasted

Apr 6, 2022

Just an incredible tasting experience from the nose to the palate. Holy Cow! The haunting perfume is more than ample to get things going. But on the palate, where the wine really shines, it is the endless waves sweet, ripe kirsch and cherry notes that stop you in its tracks. Picture layer after layer of elegance and purity and you only start getting what this is all about. Not decanted, which was a minor mistake as the wine got better and better in the glass, filling out and gaining in complexity and softness. This is what great wine is all about!

7,588 Views

Tasted

Nov 8, 2019

Lush, silky, fresh, sensuous, perfectly ripe, richly textured, sweet red fruits from start to finish in the nose, on the palate and in the long, lingering, finish. The perfect blend of concentration, intensity, elegance, complexity uniqueness of character. If you have the money..... This is sublime!

5,984 Views

Tasted

Aug 22, 2015

Rich, deep, concentrated and lush, the wine is packed with the perfect blend of ripe and over ripe cherries, kirsch, black raspberry jam, pepper and earth. This is silky, intense and exotic. As good as this is now, it's only going to get better with time. Rayas has one of the best track records in Chateauneuf du Pape for improving with age.

6,366 Views

Tasted

Mar 17, 2013

2006
Château Rayas Reserve (Châteauneuf-du-Pape)

Elegance, freshness and layers of sweet, silky textured cherries, black raspberries and wild strawberries are all over the place. The wine offers more elegance, freshness and restraint than power. This should be a bit better with a few more years of age.

4,578 Views

Tasted

Aug 7, 2016

2006
Château Rayas Pignan Reserve (Châteauneuf-du-Pape)

Black raspberry, jam, kirsch and pepper aromas, medium body and sweet kirsch flavors with a touch of olive and herbal sensations in the elegant, textured finish. This is already drinking well.

3,954 Views

Tasted

Oct 12, 2011

2005
Château Rayas Reserve (Châteauneuf-du-Pape)

With the price of Rayas being what it is today, I am not sure how much more often I will see these wines. What a treat! The nose, with its flowers, wild strawberry, kirsch, peppery cherry, and mild herbal slants hit it just right. But it was on the palate, with its purity, silky textures, length, and lift that stole the show. Wines like this should be tasted at least once so wine lovers know what the benchmark wines taste like.

4,041 Views

Tasted

Oct 22, 2021

Just starting to get interesting, the wine is full, supple, complex, deep and displays its purity of fruit, refinement and silky tannins with ease. If you own any, you can pop it now for its gorgeous, pure, sweet, fresh, red fruit, or wait another 5-10 years for more secondary development.

5,028 Views

Tasted

Feb 10, 2020

A beautiful expression of Grenache and Rays, with its silky, smooth, ripe, fresh cherries, black raspberries and spice. Still young, you can enjoy it now for its youthful, vigor, ripe red berries and freshness, or you can age it for a decade for more complexity.

7,368 Views

Tasted

Aug 22, 2015

Wow! That says it all. Clearly, this vintage marks the return to greatness for what many people think is the best wine of Chateauneuf du Pape. Pepper, jammy kirsch, fennel, black raspberries, spice and earthy scents explode from the glass. Rich and mouth filling, with an elegant presence, the wine offers intense, silky, pure, lush, fresh, spicy strawberry, dark cherry, pepper and raspberry jam flavors. Like all great vintages of Rayas, this should age and improve for at least 20-25 years.

7,096 Views

Tasted

Sep 22, 2011

2004
Château Rayas Reserve (Châteauneuf-du-Pape)

Medium bodied, fresh, silky styled wine that remains focused on the purity of the red fruits, soft, elegant, refined and silky textures and the sweetness of the fruit and spice in the finish. Popped and poured, this will get even better with a few more years in the bottle.

4,247 Views

Tasted

Aug 7, 2016

2003
Château Rayas Reserve (Châteauneuf-du-Pape)

Fully mature, but will plenty to offer Grenache lovers due to its silky, lushly textured character, pure, ripe and very ripe, red pit fruits, kirsch and earthy traits. There is a good combination of a sunny vintage, with earthy, barnyard accents and peppery red plum jam to top things off. This is not a wine I would age for decades. It is probably close to peak now.

3,859 Views

Tasted

Jun 4, 2018

Probably close to fully mature, the earthy, sweet, kirsch and barnyard characteristics really stand out here. Silky, soft, medium bodied, elegant and wild, this is probably drinking at peak today.

3,744 Views

Tasted

Mar 26, 2017

Avoiding all the trappings of this extreme vintage, the kirsch, black raspberry, spice and garrigue is all over the place. Lush, sensuous, clean and pure, with no sensation of heat of jammy flavors, this is drinking extremely well today.

4,265 Views

Tasted

Aug 7, 2016

2001
Château Rayas Reserve (Châteauneuf-du-Pape)

Now we are talking, this stunner keeps getting better and better. The sweet, ripe red fruits shows accents of pepper, garrigue, flowers, plums and olives. There is a lushness to the fruit, energy, balance and length in the silky textured, pure, cherry finish. This is drinking great today. I wish I had more than 1 bottle left. Oh well, such is life.

4,305 Views

Tasted

Jun 4, 2018

Focused on elegance, instead of power, here you find, soft, refined layers of sweet, fresh, kirsch, black raspberries, flowers and earth. The wine is medium bodied, refined, and ready to drink as it shows both on the palate and in the perfume.

2,962 Views

Tasted

Feb 17, 2018

Wow, what a treat! Silky, soft and smooth, with layers of lush cherries, kirsch, pepper, spice, strawberry, black raspberry liqueur and fresh herbs. The fruit has an intensity of flavor and purity that is hard to find in any other wine.

6,530 Views

Tasted

May 30, 2014

2000
Château Rayas Reserve (Châteauneuf-du-Pape)

A very good wine, but perhaps not a great Rayas. The wine is medium bodied, soft, silky, fresh and lively. The fruit is pure, clean and sweet, but the finish is bit short, although it is damn sexy.

4,696 Views

Tasted

Jun 4, 2018

Much better than my previous bottle a few years ago, this was splendid. Elegant, refined, medium bodied, sweet, and fresh, there is a purity to the kirsch and softness in the texture that is really showing well. This is about balance and elegance. Fully mature, if you have a bottle, pop a cork.

3,629 Views

Tasted

May 18, 2017

Lots of bright red, spicy berries and kirsch, along with silky textures, which is a good thing. But the notes of olive, and herbs are quite prominent, which took away from the fruit. I found that distracting. This is drinking at peak.

4,994 Views

Tasted

May 24, 2013

1999
Château Rayas Reserve (Châteauneuf-du-Pape)

Ripe, jammy cherries and raspberries, spices and herbs make up the perfume. Medium bodied with good balance, I wish the wine had a bit more depth. Still, it was nice and displayed Rayas character. Fully mature, drink this over the next 6-8 years.

4,557 Views

Tasted

Jan 21, 2007

Jammy fruit, kirsch, herbs and earth aromas. Medium bodied with good balance. Elegant in style.

4,492 Views

Tasted

Jul 12, 2005

1999 Rayas is a very nice wine. extremely accessible, ready to drink, Fragrant, not very powerful but the flavors grew in the glass. This is a nice wine, but it's not like any of the older versions of Rayas that were so spectacular. It is close in style to the 94, with less depth.

4,787 Views

Tasted

Nov 4, 2003

1998
Château Rayas Reserve (Châteauneuf-du-Pape)

Just about fully mature, the wine remains fresh ad focused on its core of raspberry, kirsch and peppery herbs. Soft, spicy, and bright, with a spicy edge, this is fully ready to go.

2,822 Views

Tasted

Apr 6, 2022

Ready to go, the wine is medium bodied, elegant, fresh, sweet and pure. There is a peppery, herbal complexity that adds to the black raspberry and kirsch notes that make up the central core of the wine. The wine lacks the levels of density found in the the best vintages of Rayas, but there is still more than ample, sweet, silky, fresh fruits in every sip, making this a treat to taste. This is probably fully mature and will not get much better. It's not a wine for long term aging at this point.

3,043 Views

Tasted

Aug 7, 2016

The purity of the cherry, strawberry and plum fruits is hard to beat. Add in spice, mint and pepper, the texture of exotic silk and a sweet, kirsch filled finish and you have a bottle of 1998 Rayas. What it lacks in depth, it makes up for in style and character. This is drinking in the sweet spot today.

4,523 Views

Tasted

Dec 28, 2013

Pepper, fresh black raspberry, kirsch, earth and spice aromas pop from the glass as soon as the wine is poured. With soft, round textures coupled with fresh, clean, spicy cherry, raspberry and jammy strawberry flavors in the finish, this has improved over the past few years. While the wine lacks the power of the best vintages Rayas can produce, it offers a beautiful, stylistic expression of Rayas.

4,668 Views

Tasted

Jan 28, 2012

A wine all Burgundy should aspire to be. However, at the current price which is close to $200 per bottles, it's a wine Chateauneuf lovers should pass on. This is probably close to full maturity. Aromatics of red fruits and cherry tones on the finish. Medium to light bodied in texture. Nice personality. But not enough concentration or complexity. I prefer the 94, 97 & 99 Rayas to the 98. They are all superior vintages of Rayas for a lot less money.

5,220 Views

Tasted

Nov 1, 2007

1997
Château Rayas Reserve (Châteauneuf-du-Pape)

Probably slightly past its peak, the wine has some VA along with its floral, herb and cherry notes. Soft and short, medium bodied with sweet and tart bright, red berries in the finish. The wine is pretty, but it is starting to fade, so drink up if you have a bottle hanging around.

2,998 Views

Tasted

Jun 4, 2018

Telltale kirsch and pepper note that only Rayas has. Fully developed. Slightly light, but, definitely in the style of Rayas.

2,867 Views

Tasted

Jul 25, 2005

1996
Château Rayas Reserve (Châteauneuf-du-Pape)

Past full maturity and starting to drop its fruit, the wine shows too much pepper, herbs and earthy notes at this stage of life, causing you to miss some of the beautiful, kirsch and pure cherry tones that are associated with the wine. The finish shows a slight rustic edge in the end notes. If you're sitting on a few bottles, it's time to drink up, before more of the fruit fades away. One important note on this vintage that needs to be recognized, it was the final vintage that was produced by Jacques Reynaud. This was the first year that Emmanuel Reynaud completed the aging process and bottled the wine. From that point forward, Emmanuel Reynaud took charge of the estate.

2,888 Views

Tasted

Aug 7, 2016

1995
Château Rayas Reserve (Châteauneuf-du-Pape)

The best bottle of this I have ever tasted! Perhaps it's due to reaching maturity at 25 years of age, or maybe the cork was perfect. The provenance was right as I have held this since close to release. Regardless, from start to finish, this was heart-stopping! The wealth of cherries, ranging from white, to red to black, coupled with sweet plums, soaking in kirsch on the nose and palate was gorgeous. But it is the incredible purity of the fruit, the elegance, refinement, length and persistence, with a seamless, silky, 60 second finish that carried it across the triple-digit goal post. Wines like this define what great wines are all about.

5,052 Views

Tasted

Nov 20, 2019

What's not to love? A blast of perfectly ripe kirsch, cherry liqueur, garrigue, spice and fennel on the nose. Pure silky cherries on the palate and a long, elegant, rich, fruit filled finish that stays with you. This tastes at least 10 years younger than its true age. Absolutely stunning! This might deserve another Pt, this is the best showing yet for this beauty...

3,091 Views

Tasted

Sep 7, 2017

Still young, fresh and lively and 20, the wine is intense, concentrated and packed with red, white and black cherries, along with Framboise, garrigue and spice. This quite powerful for a 20 year old Chateauneuf du Pape.

2,909 Views

Tasted

Aug 22, 2015

Surprisingly young, the wine is deep, concentrated and fresh, with layers of sweet, ripe and over ripe cherries, kirsch, strawberry liqueur, pepper and herbs. Popped and poured, the wine improved in the glass. A short decant would have helped soften the wine and allow more aromatics to shine. This really showed like it was at least 5-10 years younger. It's too bad Rayas is now so expensive. It's as much, or more of a treat than a First Growth when these bottles are popped today.

3,317 Views

Tasted

Jul 26, 2014

Wow! Or should I say WOW! This is everything that is great about Chateauneuf du Pape and Rayas. Kirsch, earth, garrigue, cherry liqueur and pepper, with silky, attention grabbing textures and a long, concentrated, fresh, clean, pure cherry finish. This is entering the sweet spot of its drinking window. OK, it's pricey, but this is Rayas from a great vintage, what did you expect?

4,541 Views

Tasted

May 24, 2013

An explosion of lavender, cherry griotte, black pepper, licorice, stone, earth, spice, black raspberry and strawberry jam greets your nose. Lush, dense, sensuous and palate coating, this spicy, intense, ripe, peppery, sweet cherry filled Chateauneuf du Pape is a stunning example of what Rayas does at its best.

6,014 Views

Tasted

Mar 14, 2012

Ripe kirsch, strawberry and cherry flavors paried with intensity, purity and a sexy, sauvage profile. Still young .

2,291 Views

Tasted

Feb 23, 2009

1995
Château Rayas Pignan Reserve (Châteauneuf-du-Pape)

This is not going to confuse anyone in a blind tasting against its big brother, still, there is good concentration, the tannins have melted away and you find a bucket of kirsch, garrigue and pepper in every sniff and sip. A but of the rustic side, but perfect for drinking now, and over the next few years.

2,875 Views

Tasted

May 12, 2015

1994
Château Rayas Reserve (Châteauneuf-du-Pape)

At peak, this beauty displayed its not-stop, sexy, kirsch notes on the nose and palate, accompanied by a cornucopia of fresh herbs and spice. Elegant, refined, medium-bodied and fresh, if you have a bottle, pop a cork as it's not going to improve. While the wine lacks the depth and power of the best vintages, the Rayas style is unmistakable here. For a Rayas with bottle-age, this is probably the best deal out there.

2,572 Views

Tasted

Jul 29, 2019

That telltale Rayas aroma of kirsch, cherry cough syrup, black pepper and herbs was showing its stuff! Medium to full bodied with layers ripe, red fruits including raspberries, strawberries and cherries on the palate. Slightly short finish with not quite enough on the mid palate to be great.

2,666 Views

Tasted

Aug 7, 2009

1990
Château Rayas Reserve (Châteauneuf-du-Pape)

An incredible tasting experience. The wealth of sweet, ripe, silky, refined cherries and kirsch is almost beyond belief. Not quite as concentrated or fresh as it was just a few years ago, this stunner offers a uniqueness of character not found in other wines. The purity in the fruit is spell-binding. There is length, complexity and sensuality that grabs you and keeps your interest from start to finish. This is not a wine to hold for further development. While the decline will be slow, it's best to catch this at, or close to its peak and not on the way down.

4,827 Views

Tasted

Feb 10, 2020

This bottle was incredible. With the texture of flawless silk, the purity in the kirsch and cherry fruit was off the charts! With a finish of close to 60 seconds, it lets you experience the stellar perfume, silky palate and perfectly ripe fresh, red fruits again and again. Some bottles have of the 1990, have seemed slightly past their prime, but not on this night, everything was, well, perfect! This is not a wine for long decants, either pop and pour, or splash decant and enjoy the magic! This is mature Chateauneuf at its best...

4,717 Views

Tasted

Sep 7, 2017

Over the years, Rayas has evolved into an almost mythical wine. So each bottle popped is a rare treat and this was no exception. Medium bodied and all about the finesse and elegance in the fruit the sandy soils can provide, the wine serves up ripe, very ripe and extremely ripe cherries, kirsch, liqueur, earth and garrigue notes. Silky, sweet and utterly delicious in the finish, this is a stunning wine and a treat to taste.

5,712 Views

Tasted

Dec 3, 2015

Ripe, very ripe, extremely ripe and over ripe cherries of every type put on a non stop, showy display, complicated by earth, herbs and spicy black raspberries. Silky, sexy, smooth and vibrant, this is the best bottle of 1990 Rayas I've tasted in years.

6,070 Views

Tasted

Aug 18, 2014

Spicy cherries, earth, kirsch, jammy raspberry and spice scents explode from the glass. The palate enjoys layers of soft, ripe, polished, sweet red fruits. This is the epitome of finesse in Chateauneuf du Pape. Fully mature, and stunning in every way, but it's not as deep as it was a 3-5 years ago. There is no reason to hold this wine any longer.

5,064 Views

Tasted

May 26, 2012

Very lush with sexy ripe fruit. This reminded me of liquefied, spicy cherries

5,410 Views

Tasted

Feb 23, 2006

1990
Château Rayas Pignan Reserve (Châteauneuf-du-Pape)

I'd bet in blind tastings, even the best tasters would think this was Rayas with its silky, lush, ripe, sweet, spicy, pure red fruits and a finish that leaves with layers of fresh, sweet, ripe, raspberries, kirsch and spicy cherries. This is at peak and does not need further aging.

4,756 Views

Tasted

Jul 23, 2015

1989
Château Rayas Reserve (Châteauneuf-du-Pape)

An incredible tasting experience, it is hard to know where to start. Do you focus on the elegance, refinement, and silky tannins? Or, is it the purity in the fruit, with its breathtaking array of sweet cherries and kirsch? Perhaps the perfume, with its floral, red berry, herb, earth or cornucopia of spices? Maybe, it is the finish that does not quit? As I said, I have no idea where to start. But with wines like this, it really doesn't matter, does it?

5,355 Views

Tasted

Feb 10, 2020

As the wine continues getting harder to find, and thus dramatically more expensive, it's much harder to taste these days. So I was thrilled to see this beauty in the lineup. The garrigue was strong in this one, and the hint of brett took away from overall experience. Still, it was impossible not to dig the silky textured, floral, sweet, red cherry, black raspberry, pepper and thyme notes. The wine is soft, fresh and vibrant, with sensuous textures and delicate, pure cherries in the finish. This is at peak. If you are planning on popping a cork, over the next few years would be ideal.

3,622 Views

Tasted

Jun 4, 2018

Kirsch, pepper, spice, anise, mineral, strawberry and garrigue aromas were easy to find. Rich, concentrated and fresh, this lively, pure, intense, sweet, cherry and kirsch filled vintage of Rayas is fully mature. I have tasted better bottles of 1989 Rayas. This was a good example, but not a great one.

5,328 Views

Tasted

Mar 14, 2012

Perfume filled with fresh, ripe, peppery raspberry and black cherry , garrigue and soil with a tiny hint of VA were all over the place and in your face! This concentrated, lush, intense, sauvage Chateauneuf du Pape wine is filled with ripe, dark cherry and black raspberry flavors.

6,282 Views

Tasted

Dec 7, 2009

Richness, intensity and purity of fruit. 89 Rayas with its tell tale kirsch dominated nose, pepper, anise and minerality, paired with beautiful textures and sweet red fruit, excited your senses.

5,222 Views

Tasted

Feb 23, 2006

The nose explodes from the glass, but the aromas are delicate strawberries, earth, spices, herbs and cherry scents. This is a full bodied, thick, rich, lusty style of Chateauneuf. But not heavy. It's perfectly balanced. For me, the older bottles of Rayas are a unique experience. There is a core of red, almost over ripe cherries and cherry liqueur, along with a deep texture, that coats your palate. Those qualities make Rayas stand out in blind tasting from ever other Chateauneuf. The finish remains in your mouth for a minute!

4,046 Views

Tasted

May 19, 2005

1989
Château Rayas Pignan Reserve (Châteauneuf-du-Pape)

A major step up from the Fonselatte. Spicy, peppery nose with forest scents, garraguie notes with jammy red and black fruits. Great structure. Full bodied with a long finish. On the palate, a unique combination of jammy, ripe and over ripe, red and black fruit. Pignan is a completely different style of wine than Rayas. It's wild, rustic and savage. This is not delicate. This wine is in your face wine. But I love it!

1,680 Views

Tasted

May 19, 2005

Pignan can be a mini Rayas. It lacks the sophistication and power of Rayas, but at a quarter the price, it's a good substitute. Unable to pay attention, my general impression was of a fully mature wine offering notes of pepper and very ripe red fruits in a full bodied and robust style.

1,812 Views

Tasted

Jun 30, 2003

1989
Château Rayas Château de Fonsalette Reserve (Côtes du Rhône)

Very spicy, with notes of pepper, cinnamon, fresh herbs and black fruit. Full bodied, dense with a healthy dose of tannin to resolve. On the palate, black fruit and cherries. A rustic style of wine that while I recognize it's well made, it's not my style of wine

1,548 Views

Tasted

May 19, 2005

1988
Château Rayas Reserve (Châteauneuf-du-Pape)

Fully mature, with an exotic, kirsch, earth and wild, dark cherry profile, the wine is concentrated, slightly firm, fresh and with air, additional lush qualities emerge. I would not age this much longer. It is not going to fall apart overnight, but it is not going to improve from here either.

3,082 Views

Tasted

Aug 31, 2016

Earthy, with a touch of barnyard in the kirsch, pepper, garrigue, strawberry, cherry liqueur, spice and black cherry scented perfume. This is a semi masculine, powerful style of Rayas that can still age, if it has been well stored.

4,976 Views

Tasted

Jun 4, 2013

1986
Château Rayas Reserve (Châteauneuf-du-Pape)

A strong balsamic sensation overwhelms the strawberry, earth and Asian notes. The wine is medium bodied, soft, silky and shows a metallic leaning to the sweet and tart, red berry finish. Drink up as this was probably at peak well over a decade ago.

3,600 Views

Tasted

Jun 4, 2018

1985
Château Rayas Reserve (Châteauneuf-du-Pape)

The intoxicating, complex perfume of pure kirsch, fresh raspberry, pepper, earth, red plum liqueur, cherry blossoms and the equivalent of shoving your nose in an over-stuffed spice box drawer, makes it close to impossible to stop enjoying the aromas and taste the wine. The textures are pure silk and velvet with that unique exotic, and little bit of kinkiness that is only found in the top vintages of Rayas. Medium bodied, (Rayas is never about power) with a beautiful purity of spicy, ripe and over ripe red fruits, this is drinking at peak maturity. Fortunately, I still have one bottle left. I'll probably pop it when the wine hits 30, as I want to retain as much fruit and freshness as possible.

5,547 Views

Tasted

Jun 9, 2012

1983
Château Rayas Reserve (Châteauneuf-du-Pape)

Kirsch, pepper, cherry liqueur and garrigue notes lead to an elegant, soft, silky, sweet, fresh, cherry, wild strawberry and herbal finish. I recall tasting this years ago and while the wine has faded from its peak, it's still a treat to experience. But there is no reason to continue aging it any longer.

3,792 Views

Tasted

Jul 23, 2015

1978
Château Rayas Reserve (Châteauneuf-du-Pape)

Blasting off with a perfume that needed only to be popped and poured to reveal its floral, earthy, garrigue, cherry tobacco, kirsch, strawberry and raspberry essence, the wine was pure silk on the palate. Medium bodied, finesse in style, with sweetness and freshness to the fruit, while clearly fading with age, this is an incredible style of Chateauneuf that cannot be replicated. Having not seen a bottle of this for wines, I never thought I'd taste it again. But Bacchus must like me, as I've tasted it 3 times over the past 12 months. One bottle was over the hill, one bottle was good, but tired. This note is for the most recently tasted bottle, which showed the best. Due to age and storage, each bottle was different, leading me to say, it's a wine to purchase with extreme caution.

3,171 Views

Tasted

Jul 23, 2015