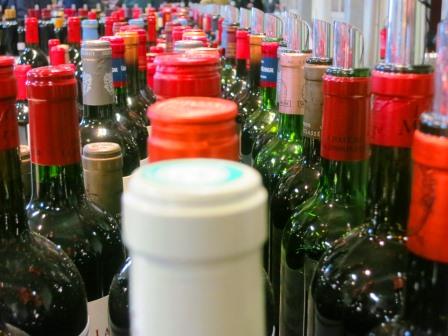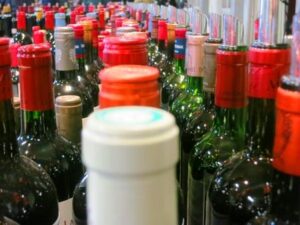 If you're looking for value Bordeaux wines, you came to the right place. Of course there are several Bordeaux wines that are expensive. There are also some Bordeaux wines that are very expensive. Those are the same wines that get all the press. But that is not the whole story with 2014 Bordeaux. In fact, the truth is, you do not need to spend a lot of money to buy good 2014 Bordeaux wines. 2014 Bordeaux produced numerous wines with real character and personality. The trick is knowing which appellations and what chateaux produced the best 2014 Bordeaux value wines.
Keep in mind, these wines are for savvy drinkers. They are not for investors. They do not require years or decades in the cellar before they are ready to drink. The vast majority of 2014 Bordeaux value wines are going to deliver pleasure as soon as the wines hit the stores. Most of these petits Bordeaux wines are made in big enough quantities to make them easy for you to find in your local store. And the best part is, they are available for fair prices.
Some of the best deals in petits Bordeaux wines are produced in the Cotes de Bordeaux, satellite appellations, Fronsac, Bordeaux Superieur and a few other assorted regions, which is what our past article on 2014 Bordeaux wine focuses on.
For a detailed overview on the weather, growing season and harvest conditions that shaped the 2014 Bordeaux please read: 2014 Bordeaux Detailed Harvest and Vintage Summary
This is the last of 9 reports on the 2014 Bordeaux vintage. To read 2014 Bordeaux tasting notes from over 400 different producers located in all the various Left Bank and Right Bank appellations:2014 Bordeaux Tasting Notes The following 2014 Bordeaux Value Wines and 2014 Petits Bordeaux Wines were tasted in non-blind conditions at either the chateau, or negociants in Bordeaux.
2014 20 Mille – Produced from 100% Merlot, the wine is 13.8% alcohol. Cherries and dark chocolate on the nose, with an open, round character, and sweet, black cherry finish. 88-90 Pts
2014 d'Aiguilhe – Fresh, red and black fruits with a spicy, mineral driven, sweet, spicy, plum and cherry finish. 90-91 Pts
2014 d'Aiguilhe Blanc – Fresh grapefruit, vanilla bean and lemon chiffon, made in a fresh, sweet, early drinking style. This is the debut vintage for this wine that was produced from 100% Sauvignon Blanc. 87 Pts
2014 d'Aiguilhe Querre – From a blend of 80% Merlot and 20% Cabernet Franc, the wine opens with notes of flowers, black raspberries and coffee bean, with a soft, open, dark chocolate finish that will be approachable young. 85-87
2014 Alcee – Dominated by 95% Merlot, with just 5% Cabernet Franc in the blend, the wine is sweet, medium bodied, fruity and forward and should be best in its youth. 86-88 Pts
2014 d'Arce – Truffle, herbs and blackberry aromas open to stony, sweet and tart, red cherry filled wine for early drinking. 86-88 Pts
2014 Bad Boy – With a boat load of chocolate covered cherries from start to finish, this Merlot dominated wine is forward, round and will be tasty on release. 87-88 Pts
2014 Bad Boy Syrah – Packed with spicy, peppery red berries, espresso and cocoa, this medium boded, fresh, cherry filled wine will deliver the goods early in life. This will make a great ringer for a blind tasting! 85-87 Pts
2014 Balthus – Dark in color, with round, fat texture, chocolate covered black raspberries and espresso notes in a forward style. 88-89 Pts
2014 Belle Coline – Forward, medium bodied, with a clean, short, bright, fresh, red berry, spice and stony finish. 85-87 Pts
2014 Bolaire – Sweet, lush, fat, juicy, ripe, spicy fruit for a price you can afford and drinkable on release. This unique wine is produced with the highest percentage of Petit Verdot in Bordeaux that takes up 60% of the blend, the remainder consists of 35% Merlot and 5% Cabernet Sauvignon. The wine reached 13.5% alcohol. 88-89 Pts
2014 Bord'Eaux du Clos des Moiselles – Notes of jammy black cherries and licorice, this is an easy to drink, fun quaffer. It's impossible to find a better wine for under $9. This wine is a Jeffrey Davies Selection Exclusive. 84-86 Pts
2014 du Bouscat Caduce – Ripe, plush, soft, fruity early drinker that offers character and value with a spicy, fruit filled finish. 86-87 Pts
2014 du Bouscat La Gargone – Dark in color, powerful aromas of chocolate coated ripe, sweet dark red berries with lots of supple texture and personality. It's going to be difficult to find a better 2014 Bordeaux for under $20! This wine is a Jeffrey Davies Selection Exclusive. 88-90 Pts
2014 du Bouscat Les Portes de l'Am – When you take 50% Merlot, 25% Malbec and 25% Cabernet Franc from vines that are 36 years of age, low yields of only 19 hectoliters per hectare and micro vinify your wine, you can produce a wine that is dark in color, with layers of fat, sweet, ripe, juicy black fruits and lush textures. This hedonistic treat could get even better in bottle. The wine reached 14.2% alcohol. OK, this is not a wine you marry. But it's a great one night stand! This wine is a Jeffrey Davies Selection Exclusive. 89-91 Pts
2014 Cap Saint Georges – The debut vintage shows fresh black raspberry and spice on the nose. The wine is soft textured, medium bodied, supple and an early drinking charmer. The wine was produced from 91% Merlot and 9% Cabernet Franc. The wine reached 13.9% alcohol and will be aged in 45% new, French oak barrels. 87-88 Pts
2014 Clarisse – Forward, approachable, soft, generous and sweet, with ripeness to the fruit, dark color and an easy to like finish. The wine was made from a blend of 80% Merlot and 20% Merlot. 87-89 Pts
2014 Clarisse Villie Vignes – This blend of 85% Merlot and 15% Cabernet Franc made from vines that average 65 years of age produced a wine packed with rich, lush, ripe, sweet fruits, supple, soft, elegant textures and a long, sweet, fruit filled finish. This will drink well on release and can age a bit too. This wine is a Jeffrey Davies Selection Exclusive. 89-90 Pts
2014 Clos des Moiselles – From a blend of 50% Merlot, 45% Cabernet Sauvignon and 5% Malbec, the wine is forward and packed with load of fresh black cherries, lush textures and chocolate with thyme coated cherries in the finish. The wine reached 14.2% alcohol. This wine is a Jeffrey Davies Selection Exclusive. 87-89 Pts
2014 Clos Lunelles – Black cherry, plum, licorice, espresso and smoke in the nose leads to a concentrated, tannic, oaky mineral driven wine that will require time to soften and come together. 89-91 Pts
2014 Clos Puy Arnaud – Light color, this bright, red cherry and licorice dominated, fresh, medium bodied wine will be best in its fresh youth. 86-88 Pts
2014 Croix de Justice – A real nice wine for the money. But what else would you expect when you take a blend of 50% Cabernet Franc and 50% Merlot from 35 year old vines, low yields of only 20 hectoliters per hectare and let it rip? Lots of fresh, black cherries, round textures, licorice and a blast of cocoa in the finish here. This wine is a Jeffrey Davies Selection Exclusive. 89-91 Pts
2014 Croix Mouton – Peppery black raspberries on the nose, the wine is soft and approachable with a nice, easy drinking, black cherry note in the finish. Blending 95% Merlot and 5% Cabernet Franc, the wine reached 13.7% alcohol. This remains one of the most consistent value driven wines in all of Bordeaux. 84-86 Pts
2014 Le Conseiller – From 100% old vine Merlot, the wine is soft, forward and a true crowd pleaser with its upfront, sweet cherry and vanilla character. Drink this on release. 85-87 Pts
2014 Cote Montpezat – Easy to like, with its dark red fruits and round textured, open personality. 86-87 Pts
2014 Domaine de Courteillac – Bright red fruits, supple textures, medium bodied, and ends with an oaky, but charming, red cherry finish. 86-88 Pts
2014 Dalem – Spicy, smoky, cocoa dusted plums, with a forward, easy drinking, soft, ripe, spicy, supple berry and licorice filled charm. 88-90 Pts
2014 La Dauphine – Stony plums, espresso, wood and cocoa in character, the wine is forward, round and made for early drinking. 88-89 Pts
2014 Domaine de l'A – In the nose, you find black raspberries, with an earth and spicy character, the wine is forward and ends with a mineral driven character. 90-91 Pts
2014 Domaine de Cambes – Ripe dark red fruits, olive tapenade, spice and earth in character, the wine delivers from start to finish. 87-89 Pts
2014 Esprit de Pavie – Bright red cherries, with red licorice, spice and cocoa in its personality. The wine is made in a medium bodied forward, fresh, early drinking style. 85-87 Pts
2014 du Gaby – Medium bodied, sweet, chocolate and black cherries with a smooth, easy finish. 87-89 Pts
2014 de-Francs Les Cerisiers – Espresso, licorice, black raspberry and earthy scents on the nose is matched with an oaky, red plum center and soft textures. 86-88 Pts
2014 de Francs Infinity – Salty, stony, dark red fruits on the nose, good concentration of flavor and a ripe, jammy, fat, fruit filled finish. 88-90 Pts
2014 Fontenil – Soft, silky and easy to like, with a supple textured, sweet, plum and chocolate charm. 89-91 Pts
2014 Jean Faux – Forest scents with crisp red fruits and a soft, easy drinking, spicy finish. 86-88 Pts
2014 G Guinaudeau Acte 6 – From a blend of 56% Merlot and 44% Cabernet Franc opens with sweet plum and forest floor notes. On the palate, the wine is soft and easy to drink with silky, soft, fresh cherry and plums in the finish. 89-91 Pts
2014 Gigault Cuvee Viva – Red fruits and spice, with a stony, red berry and espresso finish. 86-88 Pts
2014 Grand Village – Blending 86% Merlot and 14% Cabernet Franc offers black raspberries and earthy notes, coupled with fresh, sweet, kirsch in its fresh, forward, early drinking character. 88-90 Pts
2014 Grand Village Blanc – Fresh squeezed grapefruit and honeydew melon show freshness in the fruit, finishing with zesty, sweet, citrus rind notes. The wine was made from a blend of 50% Sauvignon Blanc and 50% Semillon. 88 Pts
2014 Les Champs Libre – With a citrus and fresh cut grass nose, the wine ends with a sweet, lemon rind and freshness on the mouth. The wine was made from 100% Sauvignon Blanc. 2013 was the first vintage for Les Champs Libre from a parcel of vines located in the vineyards of Grand Village. 89 Pts
2014 Les Grands Marechaux – It's going to be hard to find a better wine for the money in this vintage, due to its forward, soft, ripe, red fruits, open plummy character and low price. 87-88 Pts
2014 Gree-Laroque – Smoky, with round, ripe, fresh, red fruits and a spicy, sweet and a crisp, black raspberry finish. 86-88
2014 Hostens Picant – Ripe, round, sweet plums, and juicy raspberries, with a sweet, soft, black cherry finish. 86-88 Pts
2014 Hostens Picant Lucullus – Rich, supple, sweet, dark red fruits, with a round, character driven, polished finish. 87-89 Pts
2014 l'Isle Fort – Fruity, forward and fun, with a sweet, fresh, ripe cherry personality, this is a charmer to drink young. 87-89 Pts
2014 Joanin Becot – Ripe, soft, round and packed with licorice, ripe, black cherries and cocoa, this blend of 75% Merlot and 25% Cabernet Franc is going to show well early. 88-90 Pts
2014 Lafont Fourcat a Nos Amours – Lush, sweet, ripe and filled wine with licorice and black cherries with an ample early drinking, fruity charm. 87-89 Pts
2014 La Laurence – Soft, round and approachable, with a fleshy, plummy character and easy drinking style. 86-88 Pts
2014 Marjosse – Earthy, dark cherry notes, medium bodied and showing an easy drinking, sweet, fruity character. The wine was produced from 75% Merlot, 15% Cabernet Franc and 10% Cabernet Sauvignon. 84-86 Pts
2014 Marjosee Blanc – Grapefruit and lemon wax, with a fresh, sweet, lively character that refreshes with its lemon accent. This is the perfect, easy drinking, summer wine. 45% Sauvignon Blanc, 45% Semillon and 10% Muscadelle. 87 Pts
2014 Montlandrie – 75% Merlot, 20% Cabernet Franc and 5% Cabernet Sauvignon produced a wine with a deep color coupled with floral, boysenberry and cocoa sensations. Lush, fat and sweet, this is only the second vintage for Denis Durantou in the Cotes de Castillon, yet, it' s easy to get what he's aiming for, with its plush, rich textures and ripe, sweet fruits. 90-91
2014 Moulin Haut Laroque – Coffee bean, earthy, red cherries, soft, round, polished textures all blending together to produce a ripe, easy to drink charmer. 88-89 Pts
2014 Moulin Pey Labrie – Sweet black raspberries, soft, polished textures, forward, open and with a bright, spicy, red berry, coffee bean finish. 87-89 Pts
2014 Le Nardian, formerly known as Clos Nardian – Bright, fresh, crisp and juicy citrus and grapefruit with a honeyed, vanilla tint. 89 Pts
2014 Le Pin Beausoleil – Sweet, juicy, fresh fruits topped with black raspberries, espresso bean, chocolate and packaged into an open, charming character. 87-88 Pts
2014 La Prade – Made from 90% Merlot and 10% Cabernet Franc, the spicy, soft, open wine has a sweet, tart, fresh, licorice, personality that finishes with bright, round, red fruits. 88-90 Pts
2014 Puygueraud – The smoky, licorice and black raspberry nose, with its forward, sweet, round cherry pie, medium bodied, spicy character was created from a blend of 75% Merlot, 20% Cabernet Franc and 5% Malbec. 87-89 Pts
2014 Reignac – Soft, supple, forward, lush and polished, this will drink best in its easy to like youth. 88-89 Pts
2014 Roc de Cambes– Picked between October 20 and October 26, the wine delivers an earthy, black cherry, round experience that ends with a spicy, blackberry finish. 89-91 Pts
2014 La Riviere – Forward, soft, and supple, with a sweet cherry core for early drinking pleasure. 87-89 Ps
2014 La Roncheraie – Dark in color, rich, filled with rich, ripe, lush fruits, jam, freshness and length. Not much is made, and it's worth seeking out for the combination of quality and value. From 100% old vine Merlot, with low yields of only 17 hectoliters per hectare, the wine reached 14% alcohol. This wine is a Jeffrey Davies Selection Exclusive. 90-92 Pts
2014 La Roncheraie Le Paradoxe – Soft, forward, easy drinking, ripe Merlot based wine with a blast of licorice and sweet, dark plums in the finish. From low yields of only 24 hectares per hectare, this blend of 80% Merlot, 13% Cabernet Sauvignon, and 7% Cabernet Franc reached 13.5% alcohol. 85-87 Pts
2014 La Rousselle – Smooth red fruits, red licorice and a forward, fruity sweet finish. 86-89 Pts
2014 Thenac – The wine is fresh, bright, crisp and offers red fruits, a medium body and an open, earthy, spicy personality. 86-88 Pts
2014 Vieille Cure – Lush, round, polished and packed with plenty of fat, juicy, round berries, licorice and chocolate. 89-91 Pts
2014 Villars – Lush, soft and polished, with a lot of oak, in the round, accessible finish. 87-89 Pts
2014 Vrai Canon Bouche – Dark in color, with loads of sweet dark fruits, jam and a plush, dense, fruit filled finish with just a touch of oak in the end note. Blending 65% Merlot with 35% Cabernet Franc, the wine reached 14% alcohol. 88-90 Pts