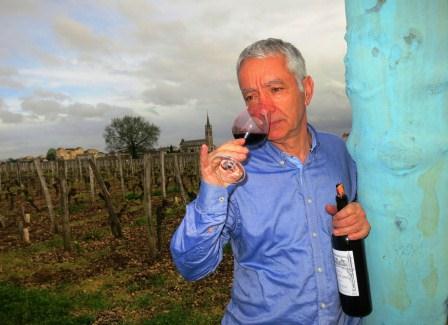 Learn everything about Chateau L'Eglise Clinet Pomerol with wine tasting notes and wine with food pairing tips. Learn all the best vintages, a history of the property, information on the vineyards, and winemaking. If you want to read about other important, Bordeaux Chateaux: Links to all Bordeaux Wine Producer Profiles
Chateau L'Eglise Clinet History, Overview
Chateau L'Eglise Clinet has a long history in the Pomerol appellation. It dates all the way back to 1803 when Jean Rouchut purchased some of the vineyard lands that later became L'Eglise Clinet.
That first section of the original vineyard is located close to where the winery sits today, adjacent to the cemetery. The next step in the development of the estate came in 1882, when the family purchased vineyard land from the Constant family, the owners of the neighboring property, Domaine de Clinet. That additional landmarked the official creation of Clos L'Eglise-Clinet.
At that point in time, two families agreed to join together and form a partnership. The families were Mauleon Rouchut of Clos lEglise and the Constant family, the owners of what later became Chateau Clinet joined forces.
From that point forward, until the 1950s, their wine was sold under the name Clos L'Eglise-Clinet. 1954 was the last official year where the wine was labeled Clos l'Eglise-Clinet. Although some negociants continued bottling and labeling the wine using that designation until 1962.
1955 was the first vintage sold using the name Chateau l'Eglise Clinet. Even though the name has changed over the years, contrary to popular belief, the grape source used for the production of L'Eglise Clinet has been consistent since 1914.
Before Denis Durantou took over Chateau L'Eglise Clinet, his great-grandfather managed the Pomerol estate. The elder Durantou spent most of his time as a shopkeeper. Wine was not his source of income. He did not live at the small chateau. Instead, he preferred spending his time on his dairy farm, located in Coutras.
With the high price Bordeaux wine sells for today, it might sound strange, but back then, the family made more money from farming than they did from the winery!
Because the family was seriously involved with farming, which was how they made their money, in 1914, they entered into a leasing agreement allowing a negociant to produce and sell the wine. In 1942, the grandmother of Denis Durantou made an arrangement with Pierre Lasserre to manage the estate.
Pierre Lasserre was the owner of Chateau Clos Rene, also located in the Right Bank appellation of Pomerol. Pierre Lasserre was to manage everything about Chateau L'Eglise Clinet from the vineyards to selling the wine.
In return for making and selling their Bordeaux wine, they received 50% of the revenue each year. That was, if they made any money! While Chateau L'Eglise Clinet is famous today, it was not well-known back in those days.
That relationship between Pierre Lasserre and what we know of today as Chateau L'Eglise Clinet continued through the next four decades. Chateau L'Eglise Clinet remained under a leasing agreement until the 1983 vintage. At that point, the fortunes for Chateau L'Eglise Clinet and the young Denis Durantou were about to change.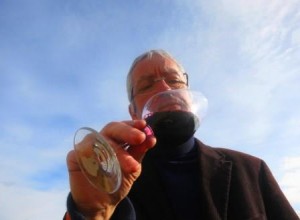 Chateau L'Eglise Clinet, Denis Durantou and The Modern Era
Denis Durantou took over Chateau L'Eglise Clinet in 1983. In his early years, it was not easy managing the estate. Durantou had to renovate the cellars as there was no floor, only dirt.
The vats were old, unclean, and lacked temperature control. He quickly added stainless steel, temperature-controlled vats, relined the cement tanks with epoxy, and increased the amount of new, French oak used to age the wine of Chateau L'Eglise Clinet. More importantly, he replanted much of the vineyard.
Improvements in the wine were easy to see. After producing a moderate wine in 1982, which was a shame as 1982 continues to be one of the all-time great vintages for Pomerol, things quickly started to turn around. It took just 2 years for Denis Durantou to start Chateau L'Eglise Clinet on the road to legendary status.
1985 Chateau L'Eglise Clinet was his first true success! Year after year, the wines of Chateau L'Eglise Clinet continue improving. The level of quality really kicked in starting with the 1998 vintage. There was no looking back after that. Chateau L'Eglise Clinet, slowly but surely keeps getting better and better.
Today, it is one of the true stars of Pomerol! The wine of L'Eglise Clinet is concentrated, full-bodied, opulent and rich. Everything is in harmony and balance. This special Bordeaux wine offers purity of fruit, exotic spice components, freshness, and sensuous textures not found in most wines.
The portion of old vine Cabernet Franc, which is close to 70 years of age, is an important component of what makes this wine unique. Those vines and the rich, clay soils are a large part of what separates the style and aromatic complexity of L'Eglise Clinet from most of the other top Pomerol wines.
Prices keep rising and so does the quality at Chateau L'Eglise Clinet. Today, it is one of the top wines in Pomerol and if you are interested in tasting one of the best wines from Pomerol, it is well worth adding some to your cellar.
Sadly, after a long illness, Denis Durantou passed away in May 2020. He is survived by his wife, Marie Reilhac, and their daughters Alix Durantou, Noemie Durantou, and Constance Durantou. Denis Durantou was a complicated man, a true wine lover, and one of the best vignerons I have met. He will be missed by all.
Chateau L'Eglise Clinet Vineyards, Terroir, Grapes, Winemaking
The 4.4-hectare, cross-shaped, Pomerol vineyard of Chateau L'Eglise Clinet is planted to 85% Merlot, 14% Cabernet Franc and 1% Malbec. The Malbec is part of the grape field blend and not something the estate purposely planted. It is seldom added to the blend.
It is the goal of Chateau L'Eglise Clinet to slowly increase the amount of Cabernet Franc in the vineyard and remove more of the Malbec. This will be done by planting Cabernet Franc clones selected from the oldest Cabernet Franc vines planted in the vineyard using a massal selection program.
The terroir of Chateau L'Eglise Clinet is deep clay and gravel soils without excess water, thanks to the century-old drainage network and natural slopes which rise to 29 meters at their peak. However, in this unique case, perhaps plots are the wrong word to use as this Right Bank property abuts the Pomerol cemetery.
On average, the Chateau L'Eglise Clinet has old vines that are an impressive 40 years of age. But because a good portion of the Chateau L'Eglise Clinet vineyard was spared from the frost of 1956, the estate has old Cabernet Franc vines that date back to the 1930s.
The oldest vines are Cabernet Franc that are more than 80 years of age, as they were planted in 1935! Those old vines are located in two plots; La Buzette and Les Grands Vignes. Both those parcels are situated less than five hundred meters far from the cellar and close to the cemetery.
Chateau L'Eglise Clinet maintains a lot of old vines. In fact, 25% of the Chateau L'Eglise Clinet vineyard is more than 75 years old.
The vineyard can be divided into 4 sections for age. 25% of the vines are more than 75 years old, 25% of the vines are more than 50 years old, 25% are more than 20 years of age and the remaining 25% is more than 7 years old. In total, Chateau L'Eglise Clinet has one of the largest amounts of old vines in the entire Pomerol appellation! That old vine concentration can be tasted in the wines. Perhaps their best parcels are Clinet Bas and Chene, which were planted in 1935.
In the vineyard of Chateau L'Eglise Clinet Bordelaise and Single, Guyot pruning techniques are used. to tend the vines. Denis Durantou started a program using organic compost every 5 years. The vineyard is planted to a density of 6,500 vines per hectare for the old vines. However, the newer plantings are as high as 8,000 vines per hectare.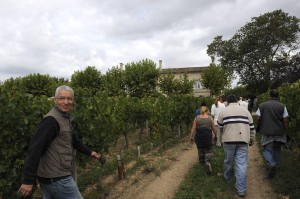 For the harvest at Chateau L'Eglise Clinet, Denis Durantou employs a team of 30 pickers who manage this quickly, due to leaf-stripping and crop thinning done in August and September. Total de-stemming and gentle crushing are always done.
To produce the wine of L'Eglise Clinet, vinification takes place in 14 small, temperature-controlled, stainless steel vats ranging in size from 20 hectoliters all the way up to 72 hectoliters.
This allows for very precise vinification on a parcel by parcel basis. Malolactic fermentation takes place in stainless steel vats. According to Denis Durantou, the reason is for better control of yeast and bacteria.
The wine of Chateau L'Eglise Clinet is aged in between 50% to 80% new, French oak barrels for between 15 to 18 months. The wines are racked every 3 to 5 months. On average, the property produces between 1,000 and 1,500 cases of Chateau L'Eglise Clinet every year.
In fact, one of the first decisions made by Denis Durantou to increase the quality of the Grand Vin was to create Le Petite L'Eglise, which made its debut in 1986. Le Petite L'Eglise is not thought of as a second wine by Denis Durantou. Denis considers it to be a different expression of his vineyards, due to fact that the fruit comes from his sandier terroir, while L'Eglise Clinet comes from his deep, clay soils.
Since 1998, Chateau L'Eglise Clinet has been producing some of the finest wine in the Pomerol appellation. In some vintages, it is as good, or better than Petrus or Chateau Lafleur! This is a concentrated, pure, rich, intense, aromatic, opulent, and complex style of Bordeaux wine that demands over a decade of bottle age before it should be tasted.
The wines age well. While it's become expensive over the past few years, especially since the sublime 2005, this unique expression of Pomerol is as I said, among the finest wines of the Right Bank as well as in all of Bordeaux.
The best vintages of Chateau L'Eglise Clinet are: 2022, 2021, 2020, 2019, 2018, 2017, 2016, 2015, 2014, 2012, 2010, 2009, 2008, 2006, 2005, 2004, 2001, 2000, 1998, 1995, 1990, 1985 and 1961. Though it can be argued that the finest wines from L'Eglise Clinet started with 2009 and continued from there.
Aside from being the owner of Chateau L'Eglise Clinet, Denis Durantou is an active consultant, working with other Bordeaux estates in the Right Bank. And if that wasn't enough, Denis Durantou owns several other popular, value-priced Bordeaux wineries including two estates in Lalande de Pomerol, Chateau Cruzelles, and Chateau Chenade. Durantou also owns the well-priced, Saintayme in St. Emilion and Montlandrie in the Cotes de Castillon appellation.
When to Drink Chateau L'Eglise Clinet, Anticipated Maturity, Decanting Time
Chateau L'Eglise Clinet needs time before it begins to show its true character. L'Eglise Clinet needs at least 10-15 years of aging in good vintages until it is ready to be enjoyed. Young vintages can be decanted for 2-4 hours.
This allows the wine to soften and open its perfume. Older vintages might need very little decanting, just enough to remove the sediment. Chateau L'Eglise Clinet offers its best drinking and should reach peak maturity between 15-40 years of age after the vintage.
Serving Chateau L'Eglise Clinet with Wine, Food, Pairing Tips
Chateau L'Eglise Clinet is best served at 15.5 degrees Celsius, 60 degrees Fahrenheit. The cool, almost cellar temperature gives the wine more freshness and lift. Chateau L'Eglise Clinet is best paired with all types of classic meat dishes, veal, pork, beef, lamb, duck, game, roast chicken, roasted, braised, and grilled dishes.
Chateau L'Eglise Clinet is also good with Asian dishes, hearty fish courses like tuna, mushrooms, and pasta.
Denis Durantou is a big fan and collector of photography. He recently published a book on the stunning, black and white photographs of Stephane Klein, "A L'est, L'Asie." His wife, Marie Reilhac Durantou, is an established painter and accomplished artist in her own right. When you are at the chateau in the tasting room, it is her artwork that adorns the stark, white walls. The colorful, original paintings of Marie Reilhac Durantou are for sale. So if you see one that you like, just ask.
Château L'Eglise-Clinet Wine Tasting Notes
51 Vintages 625,442 Views Sort by Vintage-Rating
2022
Château L'Eglise-Clinet (Pomerol)

Very floral in its perfume, you also find notes of dark, and milk chocolate, mint, cherry liqueur, plums, and a background touch of espresso. However, it is on the palate where you enjoy the wine at its best. Texturally, this is silk and velvet. There are no hard edges. The fruits are so pure, they taste as if they were just picked from the vineyard. The finish is seamless, moving through its beginning, middle, and end, effortlessly. The sensuous finish sees the 60 second mark and keeps right on going. From a blend of 90% Merlot with 10% Cabernet Franc, 14.60% ABV, 3.6 pH. The harvest took place September 3 - September 9. This is the earliest harvest in the history of the estate. It is great to see continuing strong wines from the Durantou family. Drink from 2027-2060. 98-100 Pts.

1,910 Views

Tasted

May 8, 2023

2022
La Petite Eglise (Pomerol)

This is a beautiful expression of flowers with plums, cherries, and cocoa. As nice as the nose is, it is on the palate, with its silky, creamy, layers of sweet, red, and black fruits that the wine shows its best. It is difficult to believe this is only a second wine, as it competes with many, much more expensive wines from the plateau. Enjoy this while waiting for the Grand Vin to develop. The wine blends 85% Merlot with 15% Cabernet Franc. 14.5% ABV. Drink from 2025-2042. 93-95 Pts.

2,227 Views

Tasted

May 8, 2023

2021
Château L'Eglise-Clinet (Pomerol)

Deep ruby in color, roses, truffles, chocolate, clay and a touch of mint are easy to find in the nose. The wine is medium-bodied, bright, elevated, crisp and with a chalky edge to the finish, you also find fresh, sweet plums, cocoa-dusted cherries and a bit of chocolate covered orange rind in the endnote. From a blend of 85% % Merlot and 15% Cabernet Franc, 14% ABV, the harvest took place September 27-September 29. It is great to see continuing strong wines from the Durantou family. Drink from 2025-2050. 94-96

3,091 Views

Tasted

May 20, 2022

2021
La Petite Eglise (Pomerol)

Dark chocolate-coated black cherries and plums with a savory edge on the nose and palate. There is lift and freshness to the red fruits, along with accents of wet earth, plums and truffle. Enjoy this while waiting for the Grand Vin to develop. The wine blends 90% Merlot with 10% Cabernet Franc. 14% ABV. Drink from 2023-2038. 90-92

2,203 Views

Tasted

May 20, 2022

2020
Château L'Eglise-Clinet (Pomerol)

A clear candidate for wine of the vintage, this show stopping gem kicks off with a vivid perfume packed with flowers, plums, truffles, chocolate, smoke, cigar wrapper, and cherry liqueur scents. The wine delivers intensity, finesse, concentration, richness, purity and complexity. The finish, with its layers of dark chocolate covered ripe plums, velvety textures, and sensuality is completely seamless, holding your palate hostage for at least 60 seconds. Give it some time and this could easily hit 100 Pts down the road, it is that good. Drink from 2027-2060.

1,406 Views

Tasted

Mar 21, 2023

Everything you would expect from L'Eglise Clinet is here in spades. The nose shoots from the glass with its truffle, spicy plum, wet earth, herb, smoke, tobacco, cocoa and cherry liqueur scents. Full-bodied, concentrated, focused and fresh, the wine perches on the border between opulence and classic. From a blend that mirrors the vineyard at 80% Merlot and 20% Cabernet Franc, the wine packs layers of dark chocolate covered ripe plums that coat your palate, linger and expand. This will age gracefully for 3 decades easily. It is great to see so much continuity here from the Durantou family. 98-100 Pts

5,419 Views

Tasted

May 20, 2021

2020
La Petite Eglise (Pomerol)

This gem is a mini L'Eglise Clinet with all of its multiple layers of chocolate-coated plums, black cherries, opulent, lush textures, truffles, and silky tannins. Plus, you can drink this early while waiting for the Grand Vin to develop if you were lucky enough to score a bottle or two. Drink from 2023-2037.

1,819 Views

Tasted

Mar 21, 2023

Truffles, flowers, chocolate and plums are all over the wine on the nose and palate. Medium-bodied, finesse-driven in style, with an exotic touch of spice in the finish, this is a perfect example of a baby L'Eglise Clinet. Enjoy this while waiting for the Grand Vin to develop. 92-94 Pts

4,057 Views

Tasted

May 20, 2021

2019
Château L'Eglise-Clinet (Pomerol)

The last vintage produced by Pomerol legend, Denis Durantou, (who sadly passed away May 2020), is one of his best. A testament to his devotion to his vineyards, the wine explodes with a gorgeous set of aromatics packed with flowers, chocolate, truffle, plums, black cherries, and wet earth. But it is on the palate where the magic takes place. Incredibly concentrated, rich, ostentations, silky and vibrant, the wine offers incredible purity to the fruit, which is a good thing because the finish is not something you want to lose sight of, as its showy display of chocolate-tinged, dark red fruits, licorice, spice, and black cherries lingers, builds and expands. Built to age and evolve, give it some time in the cellar and enjoy it for 3 decades with ease. This is exactly the type of wine Denis Durantou truly loved making. Owners of this beauty should toast him and his years of work at L'Eglise Clinet. I know I will. Drink from 2033-2060.

3,881 Views

Tasted

Mar 29, 2022

Like walking into a rose garden, next you find dark cocoa, truffle, violets, licorice and plums on the nose. On the palate the wine is sensuous, opulent, silky and full-bodied. The length is just perfect, as it lets you linger over the layers of fruit, dusty cocoa and truffle nuances that accompany all those gorgeous, velvety plums and black cherries. The wine was made from blending 90% Merlot with 10% Cabernet Franc, reaching 14.5% ABV, with a pH of 3.75. The harvest took place September 18-26 for the Merlot, with the Cabernet Franc being picked September 26. 2019 the final vintage for Denis Durantou is a testament to his love for his vineyard and wine. It is exactly the type of wine he truly loved making. Owners of this beauty should toast him and his years of work at L\\\'Eglise Clinet. I know I will. 96-98 Pts

7,833 Views

Tasted

Jun 8, 2020

2019
La Petite Eglise (Pomerol)

Soft, silky and vibrant, with so much fruit, lift, polish and refinement, it is difficult to believe this is their second wine. Fragrant, silky, sensuous and opulent, the wine leaves you with loads of black plums, licorice and chocolate. Enjoy this while waiting for the Grand Vin to develop. Drink from 2024-2036.

1,997 Views

Tasted

Mar 29, 2022

2018
Château L'Eglise-Clinet (Pomerol)

With a serious depth of color, this hedonistic thrill ride opens with an aromatic display of truffle, flowers, dark chocolate, herbs, black cherries and plum. Plush, opulent, rich and with the texture of silk and velvet, the wine coats your palate with layers of fresh, sensuous, perfectly ripe fruits, chocolate and truffle. This full-bodied wine is only going to get better with age. If you can wait a decade, this will be even better. The wine blends 90% Merlot with 10% Cabernet Franc

3,020 Views

Tasted

Mar 9, 2021

2018
La Petite Eglise (Pomerol)

Refined, elegant, silky, fresh, pure, sweet, red fruits, licorice and cocoa hit the spot. This is sensuous, sexy and vibrant, with a gorgeous finish. You can drink this young as it is already such a pleasure to taste. The wine is a blend of 80% Merlot and 20% Cabernet Franc.

2,757 Views

Tasted

Mar 9, 2021

Flowers, black cherry, cocoa and juicy plums are served with ease in this medium-bodied, silky, refined, soft, elegantly earthy charmer. The wine is a blend of 80% Merlot and 20% Cabernet Franc. 91-93 Pts

3,950 Views

Tasted

Apr 19, 2019

2017
Château L'Eglise-Clinet (Pomerol)

Truffle, smoke, tobacco and red fruits are at the core of this wine. On the palate, there is a concentration of flavor. The wine has lift and power but there is a firmness to the tannins in this vintage that will need time to soften before they will captivate the pleasure seeking consumer. The wine was made from blending 90% Merlot and 10% Cabernet Franc, reaching 14% ABV with a pH of 3.68. The harvest took place September 12 to September 22. Known to be witty, the proprietor Denis Durantou wrote about his frost effected, small production for 2017, "We produced just enough bottles for my friends."

3,506 Views

Tasted

Apr 26, 2018

2017
La Petite Eglise (Pomerol)

Elegant, silky and polished with soft red berries and a juicy mid palate, this medium bodied, forward styled wine will keep you happy while waiting for its 2017 big brother to mature.

2,931 Views

Tasted

Apr 26, 2018

2016
Château L'Eglise-Clinet (Pomerol)

Truffles, wet earth, smoke, tobacco, licorice, espresso, chocolate covered black cherry and plum aromatics create the perfume. The wine is full bodied, concentrated and powerful. It is also refined, silky, elegant and velvety. This is Pomerol opulence at its best, with the right amount of flesh and freshness to balance everything out.

6,567 Views

Tasted

Sep 21, 2019

Blackberry, floral, earth and smoke aromatics get you going. Not a showy wine, this is more of an intellectual experience. Still, there is no denying all the layers of ripe, dark red fruits, lush textures, concentration, richness and density. This will be one of the longest aged wines from Durantou, as it will not show well young, but with proper cellaring there could be more complexity than previous vintages. Blending 90% Merlot, which was picked from September 21 to October 4 and 10% Cabernet Franc, harvested October 6, the wine reached 14% ABV with a pH of 3.60 and will be aged in 80% new French oak barrels. Showing his typical sense of humor, when asked how many cases were produced, Denis Durantou replied, "too few."

7,204 Views

Tasted

Apr 29, 2017

2016
La Petite Eglise (Pomerol)

Floral notes are what you notice first, followed by sweet black raspberries. Medium bodied with a focus on the combo platter of freshness, sweetness of fruits and acidity. The wine was produced using 100% Merlot and leaves you with cherry pie.

5,142 Views

Tasted

Apr 29, 2017

2015
Château L'Eglise-Clinet (Pomerol)

With a depth of color that lets you know this is a seriously concentrated wine, when your nose meet the glass, you find roses, truffle, nuts, espresso, dark chocolate, cocoa, mint and ripe plums. The wine is dense and palate staining. The fruit gets into every nook and cranny your taste buds allow. With opulent textures, length and complexity, the wine moves from red to black fruits to chocolate, to licorice and back to the fruit again, as it lingers on your palate. Give this over a decade in the cellar and it could hit triple digits as it ages.

7,760 Views

Tasted

May 21, 2018

Prepare yourself for a lush mélange of the darkest of dark fruits mingled with truffle, espresso, earth, plum and floral aromas, which pop with little effort. This wine is fertile, deep and concentrated. The character is focused, talkative, lively and laden with sensuality and tannins that feel like spun silk. On the palate, the fruits move from black to red to black again. There is length, volume, intensity and lavishness and the fresh, spicy fruits stay with you from start to finish. Blending 90% Merlot with 10% Cabernet Franc, the wine reached 14.7% ABV with a pH of 3.68 and will be aged in 70% new, French, oak barrels. The harvest took place between September 21 and September 25. 97 - 99 Pts

9,501 Views

Tasted

Apr 27, 2016

2015
La Petite Eglise (Pomerol)

A charming little number with all the renown qualities of Pomerol readily apparent at first sip -- elegance, silky textures, ripe, sweet, dark, red berries, plum and a lot of freshness. 90 - 92 Pts

4,646 Views

Tasted

Apr 27, 2016

2014
Château L'Eglise-Clinet (Pomerol)

Holding much of what it has in reserve, with coaxing, truffle, herbs, smoke and plums can be found, but it takes effort. At the moment, this is all about its potential, as it's quite tight and needs air, as well as time. Still, once it gets going, you can find fresh, berries, herbs and truffle. This is more of an earthy wine in focus, instead of floral. Give it 7-10 years and this could surprise you.

5,909 Views

Tasted

May 17, 2017

Truffle, blackberry, espresso and violet aromas ready your senses for more. Lush black cherry, boysenberry liqueur and licorice saturate this bright, fresh, vibrant wine. Concentrated, structured and long, leaving you with a supple, fresh, plumy finish, this wine will need time in the cellar before it reveals its true essence. Blending 90% Merlot with 10% Cabernet Franc, the wine reached 14% ABV with a pH of 3.61 and will be aged in 70% new, French oak barrels. 95-96 Pts

4,800 Views

Tasted

Apr 24, 2015

2014
La Petite Eglise (Pomerol)

Black raspberry and floral in character, this wine combines elegance, charm, freshness and easy drinkability. 87-89 Pts

3,568 Views

Tasted

Apr 24, 2015

2013
Château L'Eglise-Clinet (Pomerol)

Floral, licorice and cherry aromatics get along well here. Medium/full bodied, with a fresh, open character. While as you would expect with the 2013 vintage, the wine lacks the weight and density of the top vintages. Yet, the wine is still fun to taste with its silky, soft red fruits, sweetness of flavor and soft textures. Plus you do not have to wait for it to develop, as this is already quite tasty.

6,566 Views

Tasted

May 25, 2016

Plum liqueur, cigar box, incense, wet earth, smoke and clay scents start off the wine. But it's the palate—with an intense combination of spicy dark berries, black cherry and plum—that grabs your attention. This is perhaps the most concentrated wine of the vintage with a real depth of flavor. From 90% Merlot and 10% Cabernet Franc, the wine reached 13.5% ABV with a pH of 3.62 and will be aged in 70% new French oak barrels. The yields were 30 hectoliters per hectare. This is a serious candidate for wine of the vintage. If you are only going to consider one wine to purchase as a future, this is the wine to buy as the quality is high, the production is low and with luck, the price will be low too. 94-96 Pts

5,361 Views

Tasted

Apr 25, 2014

2013
La Petite Eglise (Pomerol)

Cherry, cigar box and floral notes open to medium body and accessible red fruit that will be drinkable on release. 85-88 Pts

3,337 Views

Tasted

Apr 25, 2014

2012
Château L'Eglise-Clinet (Pomerol)

Concentrated with layers of ripe, fat, fresh, juicy fruits, fresh flowers, truffle and a mélange of cherries, the wine is supple, long and deep, with ripe, silky tannins and a sensuous finish.

7,789 Views

Tasted

May 15, 2015

One of the deepest colored wines from Pomerol in this vintage, the wine screams with oak, truffle, floral, plums, smoke and charcoal. Full-bodied, rich and packed with licorice, fresh black cherry, plum and dark chocolate, the wine is pure, sweet, concentrated, polished and rich. The silky, polished textures lead to a long, opulent, sexy, rich finish. According to Denis Durantou, part of the success of the 2012 vintage was the willingness to wait to pick the old vine Cabernet Franc and Merlot on a parcel-by-parcel basis. 95-98 Pts

9,173 Views

Tasted

Apr 26, 2013

2012
La Petite Eglise (Pomerol)

Fleshy black and red cherries with licorice and spice. 88-90 Pts

5,000 Views

Tasted

Apr 26, 2013

2011
Château L'Eglise-Clinet (Pomerol)

Tight at the moment, with its earth, truffle, spice, espresso, chocolate and cherry notes barely coming to the surface. On the palate, dusty tannins, plums and cocoa carry through to the silky, soft, supple, sweet, fruit filled finish. This bottle was tasted twice in the same week, from a pop and poured bottle and again, from a bottle that was decanted before serving. The decanted bottle showed much better.

6,657 Views

Tasted

May 20, 2014

Chocolate covered plums and floral notes open to a medium bodied wine that is round in texture. The lush, sweet and tart cherry dominated personality is quite successful for the vintage. From a blend of 90% Merlot and 10% Cabernet Franc, the wine reached 13.9% ABV. The wine was bottled April 13.

5,045 Views

Tasted

Jul 29, 2013

From 90% Merlot and 10% Cabernet Franc, the wine is aged in 80% new oak. Complex aromas of flowers, chocolate, plum and truffle build in the perfume. On the palate, the wine is silk and velvet. This is a powerful, lush, rich, tannic, full-bodied and structured vintage of L'Eglise Clinet. It will require time to age, soften and develop. 95-96 Pts

5,672 Views

Tasted

Apr 21, 2012

2011
La Petite Eglise (Pomerol)

From 100% Merlot planted on gravel soils, the wine will be aged in 50% new oak. Kirsch, earth and black cherry, medium body and fresh red cherries are found in this forward-styled little brother of L'Eglise Clinet. 88-89 Pts

4,258 Views

Tasted

Apr 21, 2012

2010
Château L'Eglise-Clinet (Pomerol)

Already offering everything a great Pomerol needs, it took 60 minutes of air to bring out all the truffles, dark chocolate, cherries and plums we could handle. But here, it's all that density and concentration with its opulent, velvety textures on the palate with its non-stop layers of decadent fruits in the finish that steals the show. Oh yes, this is Pomerol decadence at its best.

4,677 Views

Tasted

Oct 12, 2021

Deep in color, almost opaque, without decanting the wine explodes with smoke, truffle, coffee bean, wet earth, licorice, floral and plum liqueur. This is dense, incredibly rich, layered and concentrated. Structured to age, tannic, powerful and long, this sensuous wine deserves to be laid down for 10, 15 or even 20 years before its decadent nature awakens.

12,452 Views

Tasted

May 7, 2013

Inky and opaque in color, intense jammy black cherry, coffee, truffle, root beer, boysenberry, and chocolate notes. Powerful, rich, full bodied and structured, this needs more time to develop than the more sensuous and forward 2009 L'Eglise Clinet. The wine remains in your mouth more than 60 seconds building in flavor and complexity. Comparing both vintages over the next several years, or decades is going to be quite a task. Happily, I'm up for the job.

12,984 Views

Tasted

May 2, 2012

2010 L'Eglise Clinet 90% Merlot and 10% Cabernet Franc was used for the assemblage in 2010 which reached 14.6% ABV and a pH of 3.62. Those figures equal what took place in the 2009 vintage. The wine will be aged in 70% new oak. . Fresh picked flowers, spice box, black raspberry, earth, clay and chocolate scents pop from the glass. In texture, the wine is suave, luscious and powerful. The finish is filled with sweet ripe, plums and chocolate that builds in the mouth ending with a long, fresh, pure, intense blackberry liqueur sensation. The only drawback in 2010 according to the owner Denis Durantou is, they produced 20% less wine, making this Pomerol even harder to find than usual. 96-98 Pts

8,567 Views

Tasted

Apr 21, 2011

2010
La Petite Eglise (Pomerol)

2010 Petite Eglise from 100% Merlot offers jammy berries, licorice and chocolate covered plums with a medium body that ends with chocolate plum finish 88-90 Pts

5,601 Views

Tasted

Apr 21, 2011

2009
Château L'Eglise-Clinet (Pomerol)

Deep, dark, lush and opulent from start finish, the wine explodes with truffle covered black blum, dark chocolate and roses. The wine is incredibly concentrated, wth layer after layer of perfectly ripe, silky, velvet drenched fruit. The wine is powerful, sensuous, long and even though it is still young, there is no doubt about its future legendary status.

4,714 Views

Tasted

Sep 20, 2019

5 Spice, smoke, kirsch liqueur, truffle, tobacco, charcoal and floral aromas pop from the glass. On the palate, this deep colored wine is pure, sensuous, silky and rich. Picture each berry wearing a cashmere sweater before it hops into the fermenter and gives up its life to become wine. 2009 Chateau L'Eglise Clinet is Pomerol at its decadent best. Currently, the owner, Denis Durantou ranks his top 5 favorite vintages of L'Eglise Clinet as follows; 2010, 2009, 2000, 2005 and 2001.

10,630 Views

Tasted

May 2, 2012

2009 L'Eglise Clinet is inky black with hints of purple. With pungent aromatics of flowers, blackberry liqueur, oak, earth, coffee, and spice, the wine fills your mouth with incredible levels of concentration and intensity. Flashy, flamboyant, and fat, this serious wine has an amply fresh finish of licorice, chocolate, boysenberry, and cocoa. 97-100 Pts

8,956 Views

Tasted

Aug 27, 2010

2008
Château L'Eglise-Clinet (Pomerol)

The fruit is ripe, deep dark and plummy, Concentrated, full and showing its licorice, dark 100% cocoa filled chocolate, tobacco leaf and licorice work well with the ripe, sweet plums. Still a bit tight today, as expected, give this 3-5 years to fill out, soften and come together and you will have an outstanding wine.

5,606 Views

Tasted

Dec 1, 2018

Everything is headed in the right direction here. Still young, so at least 2 hours of air is needed to bring out the soft, silky textures, freshness and complexity. Full bodied and concentrated, there is a brightness to the fruit that pairs well with its plummy, earthy, truffle and dark chocolate core. Air or 7 years of rest will bring this around to its full level of enjoyment.

5,384 Views

Tasted

May 20, 2017

Earth, fresh herbs, dark chocolate, licorice, plum and black cherry jam aromas are easy to find. On the palate, the full bodied wine is soft, polished, round and delivers a sweet, lush, cocoa and dark plum finish. If you like young wines, you can pop a cork, else give it another 4-5 years in the bottle. From a blend of 85% Merlot and 15% Cabernet Franc, the wine reached 14.5% ABV.

7,341 Views

Tasted

Jul 30, 2013

2008 L'Eglise Clinet continues to improve every time I taste this wine. With complex aromatics filled with spice box, blackberry, oak, chocolate, plums and fresh flowers, this silky, velvet textured, rich, round, concentrated Bordeaux wine ends with a mouthful of deep dark fruits and chocolate. 96 Pts

8,462 Views

Tasted

Jul 18, 2010

08 Château L'Eglise Clinet is deep, dark ruby with purple accents. Blackberry and plum liquor with hints of truffle and Asian spice start off the nose. The fruit is intensely concentrated with great length. Polished and pure, this big Pomerol is better than the quite good 06, but is not at the same level as the majestic 05. Owner Denis Durantou says, "the difference between 05 and 08 was that the long hang time and low yields in 08 allowed the fruit to gain concentration and length". 95-97 Pts

8,343 Views

Tasted

Jul 30, 2009

2007
Château L'Eglise-Clinet (Pomerol)

Medium bodied, with an earthy, truffle and cherry core of fruits, the wine is fully mature at this stage. Soft and round in texture, the truffles and cherries carry through in the finish.

6,600 Views

Tasted

Jul 2, 2017

With coaxing, flowers, espresso, licorice, herbs and black cherries emerge to create the perfume. Medium bodied, the wine is soft, dominated by sweet black cherries and fennel with a hint of cherry stem in the finish. Knowing the vintage, the wine was quite a nice surprise, as it was richer and more complex than expected. While many wines from the vintage are best enjoyed young, this wine can stand, and in fact would improve with a few years age.

4,689 Views

Tasted

May 18, 2013

2006
Château L'Eglise-Clinet (Pomerol)

This is its prime-time drinking window with all of its ripe, black and red vibrant, earthy plums, dark chocolate, smoke, truffle and forest leaf on display. The full-bodied wine steadies the fence between round and firm, due to its slightly strict edge to its tannins. 1 hour of air helps soften the wine. Drink from 2022 - 2035.

3,065 Views

Tasted

Aug 22, 2022

Juicy dark plums dipped in chocolate, burning wood and truffle with a background of licorice hits you with your initial sniff. From there, you move to ripe, supple-textured, black cherry infused with very dark cocoa. The tannins have a bit of dust in the sensuous finish. This is close to entering its prime time drinking window. 2-3 more years is all it needs, or 60 minutes in the decanter.

7,150 Views

Tasted

Feb 26, 2019

Oh so young, and yet, there is no denying its stunning qualities. The silky, sexy, opulent textures border on decadence. The wine is long, pure, rich, concentrated and delivers waves of pleasure with every sip and sniff. Give it a decade if you can wait that long. Else pop a cork and enjoy it for its youthful pleasures.

6,715 Views

Tasted

May 14, 2015

A serious contender for the Right Bank wine of the vintage, due to its sensuous, opulent, lush character, layers of ripe, sweet, pure fruits and long, expansive finish. This is one of the wine from 2006 with soft, extremely ripe tannins.

6,937 Views

Tasted

Dec 8, 2014

From a blend of 90% Merlot and 10% Cabernet Franc, the wine reached 13.8% ABV. Tight on the nose, clearly the wine needs time in the cellar as it's still quite young. For drinking today, the best part of the experience is the sexy, opulent, fleshy, silky layers of fresh, black and dark red fruits, chocolate and licorice on the palate.

7,119 Views

Tasted

Jul 30, 2013

This offers a perfume of melted berries, spice, fennel and oak scents. Intense and lush in the mouth, with ample round tannins, this is a big, rich style of Pomerol.

7,087 Views

Tasted

Jun 27, 2009

This offers a sex bomb perfume filled with melted berries, spice, coco, flowers and oak. Intense, powerful and lush in the mouth. This concentrated, full bodied wine is tannic, but they are round ,ripe tannins. This vintage adds brawn to elegance. This needs time.

6,650 Views

Tasted

Jun 15, 2008

2005
Château L'Eglise-Clinet (Pomerol)

Poke your head into a flower shop filled with roses, walk into the restaurant next door when they are serving their winter, truffle menu, end the meal with the perfect clafoutis with some licorice on the side, and light up an aged Cuban Cigar to accompany the glass of kirsch liqueur you have been waiting for and you have the nose on this wine. The wine is powerful, intense, silky, velvety and incredibly hedonistic. This is pure decadence in a glass. However it's really young and you can easily wait 5 to 10 years before popping a cork. I've tasted this wine a fair amount of times, (yes, I know how lucky I am!) and this is the best showing yet.

8,768 Views

Tasted

Jun 28, 2015

Poke your head into a flower shop filled with roses, walk into the restaurant next door when they are serving their winter, truffle menu, end the meal with the perfect clafoutis with some licorice on the side, and light up an aged Cuban Cigar to accompany the glass of kirsch liqueur you have been waiting for and you have the nose on this wine. The wine is powerful, intense, silky, velvety and incredibly hedonistic. This is pure decadence in a glass. However it's really young and you can easily wait 5 to 10 years before popping a cork. I've tasted this wine a fair amount of times, (yes, I know how lucky I am!) and this is the best showing yet. Insane…

7,377 Views

Tasted

May 14, 2015

Wow! Popped and poured, this majestic elixir takes over your palate with waves of sweet, sensuous, sexy fruits that remain for over 60 seconds. With a few more years of age, this should easily hit triple digits and become a future Pomerol legend.

7,443 Views

Tasted

Oct 5, 2014

An Intriguing nose packed with spice, truffle, wild cherries, blackberries, cocoa, oak and liqueur aromas explode from the glass. On the palate, this feels like melted essence of Pomerol. It's powerful, concentrated, lush, pure and decadent. The wine offers countless layers of intense, polished silk and velvet that were drenched in black and red fruits. 2005 L'Eglise Clinet builds in intensity and remains on your palate for over a minute! This is a future legendary Bordeaux wine that improves with each tasting. This could hit triple digits in a few years.

10,046 Views

Tasted

Aug 3, 2011

Explosive perfume filled with ripe fruits, spice, incense, flowers and chocolate. The rich, sultry texture was off the charts. Opulence does not begin to describe it. Compelling layers of concentration and complexity that make you want to taste and retaste this Pomerol. If you want decadence in a bottle, this Bordeaux wine is it!

8,428 Views

Tasted

Jun 21, 2007

2004
Château L'Eglise-Clinet (Pomerol)

Flowers, chocolate covered cherries, black raspberries and a sprig of mint with a touch of coffee and cream create the nose. Medium-bodied, fresh, dusty, earthy, red fruits with a an herbal, peppery edge and cocoa in the silky, plush, lifted, mid-palate and black cherry finish. No decanting needed. Drink 2023-2030.

534 Views

Tasted

Aug 18, 2023

Ripe, fat, sweet black cherries, chocolate fudge and truffles were all over the place. Round, lush, rich and ready to go, the wine finishes with layers of dark, ripe plums, cherry and cocoa. 30 minutes was this needed to come around. For L'Eglise Clinet, the wine sells for a song.

4,089 Views

Tasted

Dec 16, 2020

In the sweet spot, it took only 30 minutes in the decanter to release all the chocolate, plum and truffle essences here. Lush, opulent and silky on the palate, you can age this longer but there is no reason to wait to pull a cork.

3,404 Views

Tasted

Dec 4, 2019

Still young, the wine has richness, soft tannins, concentration and a nose that combines that combines figs, black cherry, chocolate, truffle and hints of mint. On the backend, you do find a touch of olives and herbs that somewhat mar the wine, but I found more than enough fruit that I was happy with the wine in my glass. About 45 minutes to 1 hour in the decanter adds more softness, while bringing out the complexities in the wine.

4,720 Views

Tasted

Mar 17, 2018

It is hard to believe that with only 11 years of age, this is already delivering the goods. Splash decanted, it took only 20 minutes for the truffle, chocolate, plum, black cherry and floral personality to emerge. Silky, rich and fresh on the palate, the wine feels as good as it tastes. If you are not yet familiar with the wines being produced here, and the ever increasing cost of young vintages has made it difficult to buy, grab a bottle of this beauty and pop the cork.

4,225 Views

Tasted

Apr 16, 2016

Tasted three times over a two week period, from bottle and magnum, this is a treat. Smoky cherries, truffle, plum, incense, licorice, spice and black raspberry aromatics pop with no effort. Concentrated, full bodied and deep, with freshness, purity, intensity, silky, sensuous tannins and a sexy, opulent, velvety finish. This is a serious contender for the wine of the vintage.

3,452 Views

Tasted

May 14, 2015

If you like truffles, you came to the right place. Add smoke, licorice, dark red berries, silky tannins, sensuous textures and a rich plummy palate and you get the picture. the wine is in a good place now and it's only going to get better with a few more years of bottle age. This wine transcends the quality of the vintage. In fact, this is the only 2004 I did not already own that was so good, and fairly priced, I bought a case when I returned home!

4,140 Views

Tasted

Nov 30, 2014

Blending 90% Merlot with 10% Cabernet Franc, the wine reached 13.5% ABV and was aged in 70% new, French oak barrels. With little effort, fudge, cocoa dusted cherries, flowers and hints of coffee bean please the aromatic senses. Round textures with a hint of dust in the tannins, along with fresh, sweet dark cherries and chocolate are sensed in the finish. Give this beauty a few more years before opening a bottle. It's almost there.

5,273 Views

Tasted

Jul 30, 2013

Opened far too young, but sometimes you need to do it in the name of science. Still, even with the cloak of youth, licorice, cocoa, black cherry liqueur, truffle, vanilla, earth and black raspberry scents were all over the place. On the palate, the wine is concentrated with juicy, ripe, lush, round berries that ends with a long, fresh, still tannic, long, sweet, lush blast of plums, cherries, cocoa, vanilla, fennel and spice. My bet is, in another 5 years, when everything comes together, this will be a much more, opulent, complex tasting experience. In a good, but not great year for Bordeaux and Pomerol, this is shaping up to be one of the top wines of the vintage. While L'Eglise Clinet is an expensive wine, due to the reputation of the vintage, this is one of the best buys from this chateau.

5,095 Views

Tasted

Jan 19, 2013

2003
Château L'Eglise-Clinet (Pomerol)

The color is showing its age, the nose the finer points of cherries, the palate its soft, ripe, smooth textures. There is no reason to age this further as this is fully ready to drink and is not going to make old bones.

2,988 Views

Tasted

May 14, 2015

Chocolate, licorice, black raspberries, black cherry, jam, raisin and fig create the aromatics. On the palate, the wine is pure Pomerol with lush, sexy textures. The finish that does not display any character of over ripeness or cooked flavors often connected with the vintage. In fact, I was more than surprised I liked this wine so much. This is not a wine for long aging. I'd drink it over the next 5-7 years.

4,434 Views

Tasted

May 18, 2013

2002
Château L'Eglise-Clinet (Pomerol)

Earth, smoke, caramel and baked cherries on the nose, the wine is all about the mélange of red, black and white cherries. There is no reason to hold this for further aging, this is ready to drink.

5,119 Views

Tasted

May 14, 2015

With coaxing, some oak, earth, licorice and plums came to the forefront. Medium bodied, with a slight rusticity to the tannins, the blackberry filled wine ends with a minor hint of dryness in the finish. I'd drink this sooner than later.

3,883 Views

Tasted

May 18, 2013

2001
Château L'Eglise-Clinet (Pomerol)

Full-bodied, rich, concentrated, plummy and round, there is a depth of flavor, dusty tannins, length and structure. The wine is powerful and loads you up with truffle, dark red fruits, earth and dark chocolate.

4,338 Views

Tasted

Mar 29, 2020

This is quite close to drinking at its peak. I am sure it will be at its best about 2021. But even today, with just a short decant, the luxurious, silky textures coupled with the truffle, dark chocolate, ripe black cherry, plum and licorice really hit the spot. Full bodied and sexy, this is just great juice for Pomerol lovers.

4,733 Views

Tasted

Jul 23, 2018

Truffle, earth roses, hints of blue fruit, licorice, smoke and dusty chocolate aromas come right to the surface. Decanted 1 hour, the translucent ruby colored wine delivers a silky, sweet plum, black cherry finish that straddles the fence between refined and sensuous. This should continue getting better with age.

4,355 Views

Tasted

Oct 12, 2016

With one hour in the decanter, the was served up sensuous, opulent textures, pure, plummy fruit and chocolate covered, black cherries, ending in a concentrated, wave of silky, sweet fruits. If you're looking to see why L'Eglise Clinet is on fire these days, this is a good bottle to try.

4,427 Views

Tasted

Aug 9, 2015

Roses, truffle, chocolate, kirsch, black cherry, smoke and licorice create the complex perfume. Full bodied, smooth, silky, tannic and needing time, especially in this case as the wine was tasted from an undecanted magnum.

4,004 Views

Tasted

May 14, 2015

2 hours of decanting brought this wine where it needed to be. Full bodied, rich and youthful, it's packed with juicy ripe black cherries, black raspberries, plums, truffle and dark chocolate. Rich and lush, this is very good now, and will be even better in a few more years. For some reason, I concluded this was a Thinking Man's Pomerol.

4,504 Views

Tasted

Aug 28, 2014

Flowers, truffle, spicy blackberry and leafy aromas. Silky tannins, spicy black plums, sweet dark cherries and chocolate sensations are found in the plummy, supple finish. This is just opening up and starting to drink well.

6,880 Views

Tasted

Aug 2, 2011

Licorice, coffee, herbs, dark berry and candied red fruit. Elegant, supple textures, full bodied and a long, rich dark fruit finish. This was one of the more backwards 2001 wines from the tasting.

5,936 Views

Tasted

May 15, 2008

2000
Château L'Eglise-Clinet (Pomerol)

The first of the great wines produced under the direction of Denis Durantou, picture a boatload of chocolate covered cherries, truffle, plum liqueur and Asian spices in the complex aromatics. On the palate, the wine is full bodied, dense, rich, plush and exotic. The wine is youthful, exuberant, sensuous and rich. You can drink this now. But I'm waiting for 3 to 5 years before popping my corks. This is the last vintage aged in 100% new, French oak. The wine reached 13.5% ABV, with no touch of heat.

4,860 Views

Tasted

May 14, 2015

The explosive nose was stuffed to the brim with fresh black plums, black raspberries, chocolate, spice, herb and truffles. The wine filled your mouth with lush, rich, intense opulent, fresh fruit that remained with you. The long finish was fresh, fleshy and deep. Still young, this elegant, yet powerful, sensuous wine will only get better with time.

8,407 Views

Tasted

Aug 1, 2010

1999
Château L'Eglise-Clinet (Pomerol)

With a developed nose of tobacco, cigar box, earth and plums, the wine is medium bodied, soft, expressive and focused on its fresh, spicy, red fruit character. This is drinking at full peak today.

5,002 Views

Tasted

May 14, 2015

Light in style. This medium bodied wine is already mature. This is a wine that is best enjoyed on the young side.

3,601 Views

Tasted

Jun 27, 2009

1998
Château L'Eglise-Clinet (Pomerol)

Still young, tannic and slightly muscular, the wine has character, complexity, opulence, balance and freshness. I would like to see a bit more of a velvet edge to the texture, but this is turning out to be a very good wine that should offer pleasure for at least another 25-30 years.

4,654 Views

Tasted

Jul 17, 2019

This is taking a long time to develop, but the old adage, good things are worth waiting for" is certainly true with this beauty. Intensity, concentration, depth of flavor and raw material really give your palate something to think about. With an hour in the decanter, the nose, with its sweet, cherry, earth and licorice come alive. The tannins are soft and silky, and the fruit has a spicy, pure sensation that really lingers. I suspect this will be even better in another 3-4 years. But there is no need to wait. If you have a bottle, pop a cork!

6,106 Views

Tasted

Jan 29, 2017

Exotic plums, truffle, ripe, sweet black cherries and forest floor notes are easy to find in the perfume. Concentrated, lush, ripe, full bodied, round and sweet, this is developing well, showing its secondary characteristics, but it's still youthful, finishing with sensuous textures and layers of plummy fruit.

5,409 Views

Tasted

May 14, 2015

Built to age, still young, this fresh, vibrant , young, structured wine has depth of flavor, with truffle, earth, cocoa and dark berries in its personality. The long finish is filled with ripe, black raspberries, cherries and spice. The wine is a bit on the firm side for Pomerol. 5-7 more years in the bottle should soften its character.

4,692 Views

Tasted

Jan 26, 2014

This dark hued wine is a structured, serious Pomerol. Filled with spice, black cherry, coco and black raspberry aromatics and concentrated with satiny fruit, this sublime wine will continue developing complexities forat least two decades.

5,335 Views

Tasted

Mar 17, 2011

Black raspberry, spring flowers, mocha and an exotic orange peel note start the wine off. Full bodied and filled with ample layers of sexy, polished dark berries, ripe plums and opulent black cherry in a long, pure finish.

6,655 Views

Tasted

May 22, 2010

This is a structured and serious Pomerol. Black purple color with spice, black cherry and black raspberry aromatics. Still young, this intense wine needs another 5-10 years before entering maturity.

6,110 Views

Tasted

Oct 11, 2008

1997
Château L'Eglise-Clinet (Pomerol)

Coconut, espresso, wet earth, plum and cocoa in the perfume, with a developed, soft, silky, plum and sweet cherry finish. Fully mature and drinking in the sweet spot today, there is no reason to hold this bottle any longer.

4,561 Views

Tasted

May 14, 2015

1996
Château L'Eglise-Clinet (Pomerol)

Plum and tobacco, with floral and cocoa notes on the nose, rounded, firm tannins and a mature, dusty, sweet and tart plum finish. I would not age this further.

3,684 Views

Tasted

May 14, 2015

1995
Château L'Eglise-Clinet (Pomerol)

More compelling on the nose with its savory, earthy, black plum, smoke, thyme and cherry tobacco nose than on the firm, palate. Even with 4 hours of air, the wine is still on the strict and firm side of the style range. It has a soft side that is begging to come out, but with the wall of tannin, it's having a hard time being heard. Perhaps like 1975, the vintage only needs 40 years to come around. I have 8 more bottles to go to find out.

3,727 Views

Tasted

Aug 24, 2016

Showing its age and maturity in the color, on the nose the wine is earthy, with tobacco, leaf, smoke and dark red berry scents. Soft, with a hint of dust, tannins and tartness to the fruit on the palate that takes away from the polished, fresh, ripe, spicy plums trying to jump out and take the center court. Interestingly, the wine was served at a tasting from bottle and magnum. I preferred the softer, more developed texture of the bottle, while the British tasters preferred the magnum which was firmer in texture and less developed than the bottle .

4,280 Views

Tasted

May 14, 2015

This wine has finaly turned the corner and the hard tannins have started to soften. This is a much better wine today than it was a few years ago. The nose of truffle, cocoa powder, flowers, ripe boysenberry and earth is a treat. Velvet textures, dusty tannins and a lush, long, red and black cherry finish are now the signature of this wine.

6,170 Views

Tasted

Dec 13, 2013

Firmer and with more structure than anticipated at 16 years of age, the wine offers truffle, chocolate covered cherries, spice, smoke and black plum scents. The tannins are a bit rustic, which give the wine a masculine personality. It might get smoother with more time, but with its 17th birthday coming up, this Pomerol will probably always be on the beefy side of the style specturm for Pomerol.

5,681 Views

Tasted

Oct 15, 2011

1994
Château L'Eglise-Clinet (Pomerol)

Tart, charmless and showing the underripe character for the vintage. Drink up. This is only going to get worse.

3,952 Views

Tasted

May 19, 2011

1990
Château L'Eglise-Clinet (Pomerol)

Tasting this elixir, all I could think of was liquid silk gliding over my palate. Very rich, filled with plums, black and red fruits. The wine continued improving in the glass. A few more years will improve this wine, but, if anyone wanted to open it today, they will reap the rewards of a wonderful bottle of Pomerol

4,058 Views

Tasted

May 9, 2010

1989
Château L'Eglise-Clinet (Pomerol)

This wine has displayed an advanced color for several years. At full maturity aromas of truffle, flowers, plum and wet earth create the perfume. The wine is medium bodied, silky and soft, but it lacks the depth of material for further aging.

4,882 Views

Tasted

Aug 15, 2013

Truffle, spice, sweet dried flowers, burnt sugar, and marzipan filled out the aromatics. Slightly light on the palate, ending with plum and blackberry flavors with a hint of cherry. Fully mature.

3,221 Views

Tasted

Jun 18, 2009

1986
Château L'Eglise-Clinet (Pomerol)

A surprise in a vintage not known for producing good Right Banks. Fully mature, this soft, opulent wine is an amazing success for the vintage

3,296 Views

Tasted

Jan 18, 2007

1985
Château L'Eglise-Clinet (Pomerol)

Fully mature, and not quite the level as the last bottle, but at this age, both the wine and I, anything can happen. On the nose, truffle, olive, earth, forest floor and plums were right there. Soft and gentle in texture, the fruit was mixed with herbs, earth and olive, adding old school character to the dark, cherry notes. There is no reason to age this classic, evolved Pomerol any longer. Drink up.

4,183 Views

Tasted

May 20, 2017

A super bottle of this wine, much better than the previous bottle from a months ago. Decadent, sexy textures, aromas of truffle, black cherry, dark chocolate and black cherry liqueur and a sensuous, earthy finish hit as soon as the wine was popped and poured.

4,275 Views

Tasted

May 10, 2016

Not quite as good as the last bottle from the same case, this bottle showed some gruffness to the tannins in the otherwise, plummy, cherry and chocolate finish. Slightly more interesting on the truffle centric palate, this is fully mature.

3,109 Views

Tasted

Jul 30, 2015

Fully mature, with a nose of chocolate, plums, flowers and truffle, the silky wine feels great when it slides across your palate, finishing with rich layers of plum, black raspberry and just a minor hint of tartness. This is definitely drinking in the sweet spot of life. The debut vintage for Denis Durantou has truly shaped up nicely. If you own it, pop a cork.

3,384 Views

Tasted

Mar 21, 2014

Either we caught this wine at the perfect moment, the bottle was flawless, or both, clearly, this fully mature L'Eglise Clinet is a sublime bottle of Pomerol. Truffle, earth, black cherries, tobacco and floral notes led to a silky, round, velvet textured wine that ended with layers of ripe, opulent berries. There is no reason to wait to pop a cork on this stellar wine.

3,829 Views

Tasted

Sep 2, 2013

Earth, plums, dark chocolate, roses and an array spices produce an exciting perfume. Supple, round and opulent in texture, this rich, sexy Pomerol ends with a long, sweet red and black plum, black cherry and cocoa filed finish. The wines being made by Denis Durantou today at Chateau L'Eglise Clinet are even better than the previous generation of older wines from the famous Pomerol chateau. I can't wait to taste them at maturity.

3,716 Views

Tasted

Aug 6, 2011

85 Eglise Clinet seems to have a lot of bottle variation. I have had bottles that showed an unripe, slightly green component while other bottles have shown incredibly youthful and offered an intense Pomerol experience. Bacchus was on our side with Last night, the wine Gods were on our side because this was a great bottle! Served blind, everyone felt the wine was from the mid 90's or younger! Intense aromatics accompanied by a huge dose of concentrated plum, black and red fruits. The finish was close to 45 seconds.

3,901 Views

Tasted

Oct 22, 2010

This is so thick, I had to decide if I wanted to eat it or drink it! This is the real deal. The color is a dark, opaque, purple with no signs of lightening. The wine was compared with two other Pomerol wines from the same tasting icluding, L'Evangile and Certan de May. The wine remains youthful and still is not offering secondary aromas. Of the three 85 Pomerols, it showed the most improvement with time in the glass. Thick, unctuous, rich and concentrated almost beyond belief. Pure, ripe, black fruit notes and the essence of plums coat every nook and cranny of your palate. The texture is plush, opulent and extraordinarily rich.

3,696 Views

Tasted

Mar 15, 2008

The color displays a medium shade of ruby with a slight amber at the edge. On the nose, notes of chocolate covered blackberries, figs, spices and an hour later, aromas of truffles. The palate shows a great viscous mouth texture that puts on weight throughout the night. The flavors displayed on the palate include ripe red & black fruits, raspberries, cherries and a hint of mint in the finish. 85 Eglise Clinet is close to full maturity, but it has a bit of tannin to resolve in the finish.

3,405 Views

Tasted

Nov 1, 2006

1982
Château L'Eglise-Clinet (Pomerol)

Medium bodied and tired, the wine offers red berries, earth and tobacco notes. This is clearly fading and needs to be consumed.

6,143 Views

Tasted

Jan 21, 2013

1975
Château L'Eglise-Clinet (Pomerol)

Quite herbal, with sharp red berries, cedar, leaf and tobacco notes, the wine is medium bodied, bright, crisp and short. Longer aging will not help. Drink up.

2,750 Views

Tasted

Dec 1, 2018

1970
Château L'Eglise-Clinet (Pomerol)

There was little fruit remaining. Dry, tart and earthy to the extreme, this wine should not be purchased today. The wines being made today by Denis Durantou are where you should focus your thirst for L'Eglise Clinet. Such is life...

3,279 Views

Tasted

Oct 17, 2016

1961
Château L'Eglise-Clinet (Pomerol)

The wine is bricky and rose hued in color. With a nose of smoke, tobacco, fresh herbs, flowers, plum cherry and wet earth in the aromas. After 15 minutes in the glass, the wine softened and unfurled, leaving you with a good concentration of flavor, which is incredible, as much of grapes were from young vines. The wine is silky, ending with sweet, spicy, plum, cherry, earth and cashew nut flavors. The wine is fully mature and does not require additional aging. But I suppose the point is moot, because unless you have a bottle in your cellar, it's going to be impossible to find it in the marketplace these days.

4,937 Views

Tasted

Jul 1, 2015

1955
Clos de l'Église Clinet (Pomerol)

One of the final vintages when Chateau L'Eglise Clinet and ClosL'Eglise were still part of the same, large Pomerol property. Better in the nose than the palate, the wine is packed with truffles, earth, cherry, tobacco, smoke, cocoa, kirsch and floral aromas. Medium bodied, soft and with the proper, silky patina of age, the wine tasted much younger than it looked.

2,403 Views

Tasted

Mar 29, 2012