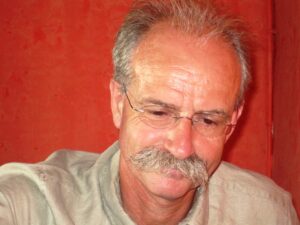 Learn everything about G Guinaudeau with wine tasting notes and wine with food pairing tips. Learn the best vintages, a history of the property and information on the vineyards and winemaking. If you want to read about other important, Bordeaux Chateaux: Links to all Bordeaux Wine Producer Profiles
G Guinaudeau History, Overview
G Guinaudeau is owned by Sylvie Guinaudeau and Jacques Guinaudeau, who own the legendary Chateau Lafleur in Pomerol. They also count among their holdings, the Bordeaux wine producing property, Chateau Grand Village. Grand Village is used as the home estate and home base for the Guinaudeau family.
2009 marked the debut vintage for G Guinaudeau, the new red Bordeaux wine from Jacques and Sylvie Guinaudeau. The wine gets an updated name each vintage. At least that has been what has taken place for the past few years. The 2009 G Guinaudeau wine is known as Acte 1. This was followed in 2010 with Acte 2.
2011, which as you might have already guessed is known as Acte 3. 2012 with Acte 4 and 2013 with Acte 5. The labels for the Guinaudeau wine are different in each vintage as well. The artistic looking labels are personally designed by the owner, Jacques Guinaudeau.
The 2018 vintage not only allowed the property to produce the best wine they have ever made, but the Acte series was replaced with a new name and label, Perrieres de Lafleur.
G Guinaudeau Vineyards, Terroir, Grapes, Winemaking
The vineyards used for the G Guinaudeau wine are planted to 60% Merlot and 40% Cabernet Franc. Located in the Fronsac appellation, the vineyard is planted to a vine density of 5,500 vines per hectare.
The terroir has gentle slopes with clay and limestone soils that enjoy a north to south exposure.The soils and terroir, according to Jacques Guinaudeau are similar to those that can be found in St. Emilion.
The wine is vinified in traditional cement vats and is aged in an average of 33% new, French oak barrels for 15 months. On average, the production is close to 1,000 cases of wine per year.
The wine of G Guinaudeau is produced in an open, round, forward style. It is fresh, fruity and soft in texture. The wine from the Guinaudeau family is meant to be enjoyed at a young age for its upfront, forward fruit and freshness. The G Guinaudeau wines are sold and classified as a Bordeaux Superieur wine.
The best vintages of G Guinaudeau are: 2019, 2018, 2017, 2016, 2015, 2014, 2012, 2010, 2009 and 2005.
When to Drink G Guinaudeau, Anticipated Maturity, Decanting Time
G Guinaudeau is much better with at least 2-4 years of aging in good vintages. Young vintages can be decanted for 1 hour or so, allowing the wine to soften and open its perfume.
Older vintages might need very little decanting, just enough to remove the sediment. G Guinaudeau offers its best drinking and should reach peak maturity between 3-12 years of age after the vintage.
Serving G Guinaudeau with Wine, Food, Pairing Tips
Chateau G Guinaudeau is best served at 15.5 degrees Celsius, 60 degrees Fahrenheit. The cool, almost cellar temperature gives the wine more freshness and lift.
G Guinaudeau is best paired with all types of classic meat dishes, veal, pork, beef, lamb, duck, game, roast chicken, roasted, braised and grilled dishes. G Guinaudeau is also good when matched with Asian dishes, rich fish courses like tuna, mushrooms and pasta.
Guinaudeau Wine Tasting Notes
10 Vintages 53,356 Views Sort by Vintage-Rating
2018
Perriéres de Lafleur (Bordeaux Supérieur)

With a nice level of density, the wine has good concentration of flavor, round tannins, sweetness in the fruit, vitality and complexity in the finish. Perriéres de Lafleur has replaced the Acte series from the Guinaudeau family. 92-94 Pts

3,386 Views

Tasted

Apr 19, 2019

2017
Guinaudeau "G" Acte 9 (Bordeaux Supérieur)

The first vintage made from 100% Merlot presents leaf, tobacco, and red fruits. Forward, round and supple, you may drink this sweet cherry and licorice-filled wine upon release. Due to the frost, the production is under 250 cases this year – a typical vintage is 1,500! The ninth vintage of this wine, "G" Acte 9, takes its name from Guinaudeau as in Jacques and Sylvie, the renowned owners.

2,079 Views

Tasted

Apr 26, 2018

2016
Guinaudeau "G" Acte 8 (Bordeaux Supérieur)

Sweet ripe, earthy plums with a tint of tobacco open the medium-bodied wine. On the palate, the wine is elegant, fresh, bright and fruity. There is sweetness to the earthy, cocoa tinged berries and a tobacco leaf nuance that adds complexity in the finish. I like this now, and it is going be even better with a few years of aging.

2,658 Views

Tasted

Sep 21, 2019

Acte 8, the eighth vintage of this wine which takes its name from the first letter of the famous owner's last name, Jacques and Sylvie Guinaudeau, who also own Chateau Lafleur in Pomerol is ready to go. The blend of 52% Merlot and 48% Cabernet Franc has a pronounced amount of Cabernet Franc in the blend. Dark ruby in color, licorice, truffle, and black cherry scents kick off the wine. Lushly textured, fat, and juicy, with a sweetness and vibrancy to its character, ends with pure, black cherries and lift in the endnote. A few years of age will be needed to soften the tannic structure and open its complexities.

2,544 Views

Tasted

Apr 29, 2017

2015
Guinaudeau "G" Acte 7 (Bordeaux Supérieur)

Made from a blend of 61% Merlot and 39% Cabernet Franc, the wine is supple, soft, earthy and showing a minty, tobacco edge to the sweet, soft, cherries and plums at its core.

2,958 Views

Tasted

May 21, 2018

Acte 7, the seventh vintage of this wine which takes its name from the first letter of the famous owner's last name, Jacques and Sylvie Guinaudeau, who also own Chateau Lafleur in Pomerol is ready to go. The blend of 61% Merlot and 39% Cabernet Franc is forward, softly textured, with silky tannins and a sweet, juicy mouthful of supple, fresh, cherries and minerality in the finish.

2,640 Views

Tasted

Apr 29, 2016

2014
Guinaudeau "G" Acte 6 (Bordeaux Supérieur)

Acte 6, from Jacques Guinaudeau and Sylvie Guinaudeau, who also own Chateau Lafleur in Pomerol quickly delivers its black raspberry and orange, citrus notes, with little effort. Medium bodied, and fresh, this can be enjoyed young. The wine finishes with an interesting tangerine note in the light, fresh finish.

2,635 Views

Tasted

Jun 16, 2017

From a blend of 56% Merlot and 44% Cabernet Franc opens with sweet plum and forest floor notes. On the palate, the wine is soft and easy to drink with silky, soft, fresh cherry and plums in the finish. 89-91 Pts

2,819 Views

Tasted

May 1, 2015

2013
Guinaudeau "G" Acte 5 (Bordeaux Supérieur)

Acte 5, the fifth vintage from Jacques Guinaudeau and Sylvie Guinaudeau, who also own Chateau Lafleur in Pomerol. In 2013 they produced a wine focused on its red fruit character, coupled with floral and thyme sensations. Lightly styled, with soft, crisp, bright strawberries and raspberry, this is already drinking well.

2,274 Views

Tasted

May 25, 2016

Forward, fresh, soft cherries and raspberries in a user friendly, easy to like and drink style. 88-89 Pts

2,356 Views

Tasted

May 2, 2014

2012
Guinaudeau "G" Acte 4 (Bordeaux Supérieur)

Licorice, chocolate, plums, fresh, sweet, medium bodied with a black cherry filled finish.

3,690 Views

Tasted

Jul 22, 2014

G, which takes its name from the first letter of the famous owner's last name Guinaudeau, who also owns Chateau Lafleur in Pomerol, was produced from a blend of 51% Merlot and 49% Cabernet Franc. Medium-bodied with sweet black raspberries and cherry sensations, the wine is soft, forward and approachable. 88-90 Pts

3,728 Views

Tasted

Apr 27, 2013

2011
Guinaudeau "G" Acte 3 (Bordeaux Supérieur)

Acte 3, which takes its name from the first letter of the famous owner's last name, Jacques and Sylvie Guinaudeau,who also own Chateau Lafleur in Pomerol and the number 3, which signifies the number of vintages for the wine. Produced from a blend of 56% Merlot and 44% Cabernet Franc, this round, supple, soft-textured, black cherry-dominated wine offers a lot of early drinking charm. 89-91 Pts

4,275 Views

Tasted

Apr 20, 2012

2010
Guinaudeau "G" Acte 2 (Bordeaux Supérieur)

Scents of licorice, camphor, truffle, plums and oak lead to a fresh, medium bodied wine with a round, black cherry finish. This easy to like wine from the owner of Chateau Lafleur will drink well on release. 89-91 Pts

2,850 Views

Tasted

Jul 30, 2011

G From a blend of 56% Merlot and 44% Cabernet Franc, the wine offers earthy, truffle, forest floor and dark berries. Medium bodied and soft in texture, the finish is filled with dark cherries and coca powder. 88-90 Pts

2,352 Views

Tasted

Apr 22, 2011

2009
Guinaudeau "G" Acte 1 (Bordeaux Supérieur)

Fully mature, the wine offers truffle, metallic sensations, tobacco and earthy red fruits. Soft, bright, herbal, and filled with red berries the wine finishes with earthy cherry and olive notes. This is wine is fully mature and should be drunk up over the next few years.

2,239 Views

Tasted

Sep 20, 2019

With cocoa, plum and coffee bean scents, this soft, round, likeable, medium bodied, licorice covered black cherry wine will drink well on release.

3,900 Views

Tasted

Jul 30, 2011

2009 marks the debut vintage for this new wine from the Guinaudeau's, the owners of Chateau Lafleur and Grand Village. From a blend of 60% Merlot and 40% Cabernet Franc, thie wine opens with black cherries, licorice and coffee scents. Soft, round and already offering pleasure, this crowd pleasing wine will drink well early. 88-90 Pts

3,973 Views

Tasted

Jul 6, 2010