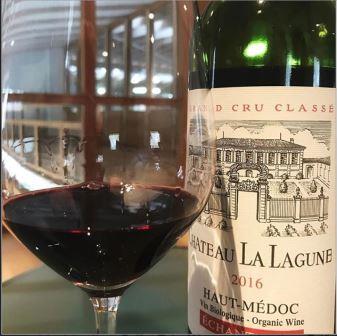 I had a blast in Bordeaux tasting over 600 of the best wines from the 2016 Bordeaux vintage early this April. The style found in many 2016 Bordeaux wines more often than not, made it a pleasure to experience. I was able to spend a few weeks tasting these wines, several of which I fortunately found in my glass more than once. Consistently, I discovered many of the best wines in the 2016 Bordeaux vintage to be Cabernet Sauvignon based wines from the Left Bank, especially in the northern part of the region.
This report covers wines from two appellations, the Haut Medoc and the Medoc, as well as Listrac and Moulis. Those two main areas are massive. Due to their size, as you would expect, the terroir and soils are variable. Terroir really mattered this year, because 2016 Bordeaux is a vintage marked by extremes. The first half of the year was so wet, people were using arks to traverse the vineyards. The summer on the other hand was incredibly dry, making 2016 Bordeaux one of the driest vintages in record. So, the terroir needed the ability to drain the excess moisture during the rainy periods, and hold onto the water, to avoid the vines shutting down, or in the case of young vines, even die! This is a difficult thing to do, for most soils. You can read details about the harvest and growing season: 2016 Bordeaux Harvest and Growing Season Report
My report on the 2016 Haut Medoc and Medoc wines is only the first in a series of articles about the top 600 wines of the vintage. With luck, we will publish new reports on a daily basis covering all the major appellations. At least that's the goal. Tomorrow, you can expect to see a detailed look at the 2016 St. Estephe wines.
All that being said, there are some great wines from the Haut Medoc and the Medoc that will not break the bank. Many are going to be delicious, providing pleasure for years, and the best part is, because several of these are Cru Bourgeois, and not 1855 Classified wines, they will sell for a song!
2016 Agassac – Earthy, dark pit fruit with soft tannins and juicy plums at the center, this wine has a freshness and a sweetness to it. You could drink this young or age it for a few years. 88 – 90 Pts
2016 Beaumont – Forward, approachable, easy to drink and correct, this medium-bodied wine gives you sweet red fruit from start to finish. 86 – 88 Pts
2016 Belgrave – Deep in color with licorice, cigar box and blackberry, this wine has plenty of crisp, sweet, dark red fruits and tannins in the finish – clearly a contender for the best vintage Belgrave has ever produced. 90 – 92 Pts
2016 Belle-Vue – Soft tannins, juicy, spicy, fruits with a bite of crisp, crunchy berries and licorice in the finish. The wine was made from a blend of 45% Cabernet Sauvignon, 35% Merlot and 20% Petit Verdot and reached 13.5% alcohol. 89 – 91 Pts
2016 Belle-Vue Le Petit Verdot Belle-Vue – Opaque, deep in color, with purple accents, this is quite a rarity in Bordeaux, being made from 100% Petit Verdot. The wine is massive, dense, mouth filling, long, spicy and crisp. 90 – 92
2016 Bernadotte – Loads of tobacco, earth and cassis going on here. Medium-bodied, classic in nature, as the fruit is ripe and there is depth. Salty tannins in the end note add complexity. 88 – 90 Pts
2016 Branas-Grand-Poujeaux – With good color, it's easy to find the cassis, licorice, smoke, and cherries here. The wine has a softness to the tannins and sweet fruit in the finish. 89 – 91 Pts
2016 Cambon La Pelouse – Fresh with flesh, the fruit is on the bright side and I really like the earthy, spicy accents. This is a nicely priced wine that will drink well early. 89 – 91 Pts
2016 Camensac – Medium bodied, with a cassis and black cherry core of fruit, earth and tobacco, the wine is crisp, crunchy and fresh. 88 – 89 Pts
2016 Cantemerle – Black raspberry, earth and floral scents are the start to this medium/full-bodied, fresh, crisp, aromatic wine. The tannins are ripe, leaving you with the sensation of crunchy cassis in the long finish. Produced from blending 52% Cabernet Sauvignon, 39% Merlot, 5% Cabernet Franc and 4% Petit Verdot, the wine reached 12.95% alcohol with a pH of 3.8. The harvest took place from September 22 to October 17 and the wine is aging in 40% new, French oak barrels. 92 – 94 Pts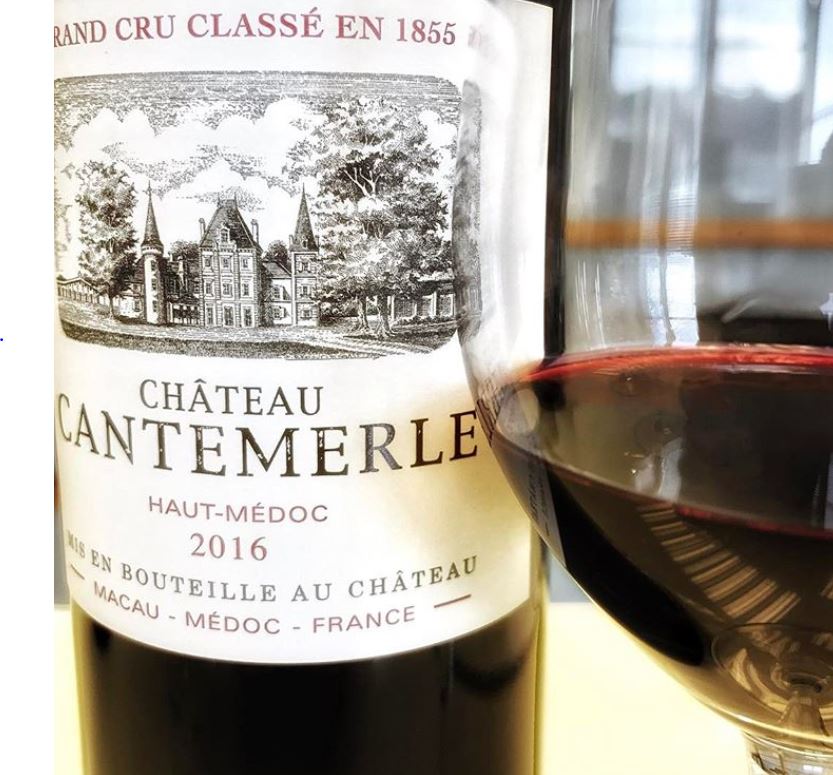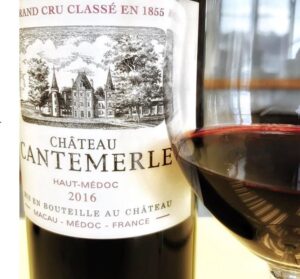 2016 Charmail – A blend of 42% Cabernet Sauvignon, 36% Merlot, 12% Cabernet Franc and 10% Petit Verdot created a lengthy, fruity, deeply-colored wine, which is fleshy, ripe, dense, long and polished. 91 – 93 Pts
2016 Chasse Spleen – At its medium/full bodied core, you find, juicy, black and red fruits, tobacco, and cherries with a note of espresso bean. Give this a few more years to develop and it will be even better. This is probably the best wine here since 1989! 89 – 91 Pts
2016 Cissac – Medium-bodied, fresh and firm, this wine is already showing crisp and correct with red fruits and tobacco. 86 – 88 Pts
2016 Citran – A medium-bodied, forward, soft, ripe, open wine with sweet plums, earth and spice that will drink well early. 88 – 90 Pts
2016 Clement Pichon – Smoky black cherries lead you to a medium-bodied wine with a shot of oak that is in front of the fruit. On the palate, the wine is short but charming with good sweetness. 86-88 Pts
2016 Clos Manou – There is a bit too much oak here, which stops the fruit from delivering to full capacity. The color is deep and there is flesh but the wood must integrate properly for this to really shine. 87 – 89 Pts
2016 Coufran – Medium-bodied with an earthy tobacco and dark cherry profile, this wine is simple with an early-drinking style. 85 – 87 Pts
2016 Ducluzeau – Medium bodied, licorice, black cherry and earthy aromas. Fruity, forward, easy to understand and even easier to understand. Soft, polished, ripe fruits that are drinkable on release and at a price you can afford. 87 – 89 Pts
2016 Fourcas Borie – Ripe black cherry and wild strawberry aromatics, lush, silky tannins, medium bodied, and with a supple, fresh, plum and cocoa note in the finish. 88 – 90 Pts
2016 Gironville – Flowers, black cherry and plum with supple, soft textures and a polished finish that leaves you with even more juicy, dark plum and cocoa. 89 – 91 Pts
2016 Goulee – Spicy, medium-bodied, fresh, forward with crisp, crunchy, sweet red fruits that will be ready to drink well on release, this wine was produced from a blend of 77% Merlot, 18% Cabernet Sauvignon and 5% Cabernet Franc, reaching 12.92% alcohol. 88 – 90 Pts
2016 Greysac – Medium-bodied, easy-drinking, juicy and correct with a forward style and gentle cassis in the finish. 86 – 88 Pts
2016 Haut Condissas – Juicy fruits, freshness, soft textures and plenty of fruit in the finish. 88 – 90 Pts
2016 La-Tour-de-By – Forward, fresh and spicy, this wine is well made with a tannic, red pit fruit in the center. This should be fun to drink early. It's perfect for a restaurant. 88 – 90 Pts
2016 La-Tour-de-By Heritage, Marc Pages – Using 80% Cabernet Sauvignon and 20% Merlot, this wine is a parcel selection. It is tannic and classic in style with a peppery, cassis fruit center but it needs time for the cassis to soften and come around. 88 – 90 Pts
2016 La Lagune – Cherry blossom, thyme, menthol and black raspberry notes create the bouquet. Finesse in style with soft lush tannins, round, dark cherry fruits and a spicy, silky, red berry finish with just the perfect amount of dark chocolate in the end note to add some fatness and complexity. Produced from a blend of 60% Cabernet Sauvignon, 35% Merlot and 5% Petit Verdot, the wine reached 14% alcohol with a pH of 3.6 and is aging in 50% new French oak barrels for 14 months before bottling. The harvest ran from September 6 to October 17. This is the first vintage from La Lagune that was certified organic. 93 – 95 Pts
2016 La Tour Carnet – Dark in hue with loads of fruit, density and a fruity, concentrated, round textured, fleshy finish. 90 – 92 Pts
2016 Lamarque – With charm, fresh, dark red fruits, espresso and earthy aromas, the wine has lift and a fine tobacco and red fruit character in the finish. 89 – 91 Pts
2016 Lamothe-Bergeron – Medium bodied, forward, easy drinking wine, with clean fruits, soft textures which should be fine to drink on release. 86 – 88 Pts
2016 Lamothe-Bergeron Nove – With an interesting of citrus, that rides on top of the flowers, black cherry, licorice and smoke, the round textured, wine shows its soft, spicy, red berry character nicely. 88 – 90 Pts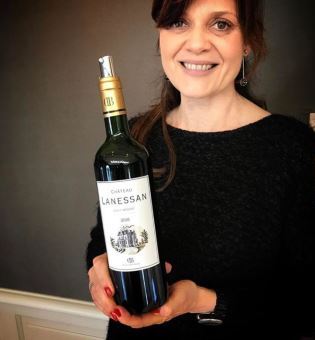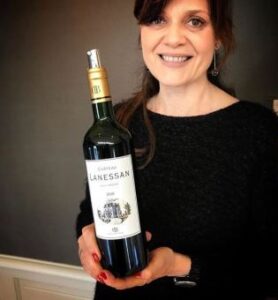 2016 Lanessan – Made from a blend of 50% Cabernet Sauvignon, 35% Merlot, 10% Petit Verdot and 5% Cabernet Franc, this medium/full-bodied wine is full of luscious fruits with silky tannins, juicy cassis, plums and tobacco. The wine has richness, length and sweet fruits that make it the best vintage of Lanessan I have ever tasted. 91 – 93 Pts
2016 Larose-Trintaudon – Medium-bodied and forward, this easy-drinking, fun wine delivers a round, fruity charm and is effortlessly void of complications. 87 – 89 Pts
2016 Les Grands Chenes – Round and polished with loads of espresso, smoke, ripe fruits and a fleshy finish. 88 – 90 Pts
2016 Les-Ormes-Sorbet – A medium-bodied wine without complexity and laced with both sweet and tart fruits. This is good for early drinking. 82 – 84 Pts
2016 Maison-Blanche – A straightforward, uncomplicated, medium-bodied, correct wine with a red fruit and tobacco edge. 85 – 87 Pts
2016 Malescasse – Best ever wine from Malescasse! With deep color and soft tannins, this wine is fleshy, fresh and satisfying, leaving you with a supple, round, sweet, dark plummy, fruity finish. 90 – 89 Pts
2016 Maucaillou – Forward in style, medium bodied, with loads of ripe, sweet, blackberries, cedar, oak and tobacco to keep you busy. 88 – 90 Pts
2016 Mauvesin Barton – Spicy red fruits with cassis, thyme and cranberry on top create the nose. Medium bodied, forward, fresh and already easy to drink on release. The wine was made from a blend of 47% Merlot, 28% Cabernet Sauvignon, 18% Cabernet Franc and 7% Petit Vedot, the wine reached 13.1% alcohol. 88 – 90 Pts
2016 Paloumey – Medium-bodied, this wine is an early-drinking charmer with a plummy, licorice character and round tannins. 87 – 89 Pts
2016 Patache dAux – Easy-drinking with hints of tobacco topped cassis make this wine a charmer to drink when it hits the stores. 88 – 90 Pts
2016 Poujeaux – With a straight shot of espresso, tobacco, cigar box, cassis and wet, forest floor aromas, the wine is full bodied, fresh, sweet and has structure, allowing it to age, and personality which will improve with cellaring. There is an earthy, blackberry character here, with round tannins that allow the character to shine through. From a blend of 60% Cabernet Sauvignon, 35% Merlot and 5% Petit Verdot, the wine reached 13.5% alcohol. 91 – 93 92 Pts
2016 Potensac – Dense, powerful, round and classic, this wine is ripe with character, weight, tannin and the structure to age. Best vintage of Potensac I've ever tasted. 90 – 92 Pts
2016 Preuillac – Forward, easy-drinking, earthy, dark fruits and spice with medium body and close to achieving round textures. 88 – 90 Pts
2016 Rollan de By – Polished red fruits and black cherries with softness, medium body and a forward attitude. 87 – 89 Pts
2016 Peyrabon – Light and fresh with soft cassis, herb and tobacco character, this medium-bodied wine brings you to an open, quiet fruity finish. 88 – 90 Pts
2016 Reysson – Medium-bodied with polish to the tannins and lots of juicy dark fruits, this wine has freshness and the finish delivers sweet, crisp black cherries. 88 – 90 Pts
2016 Saint-Paul – Good color with loads of juicy, earthy, dark plums and freshness and an earthy, medium/full bodied finish. 88 – 90 Pts
2016 Senejac – Showing deep color, this wine is medium/full-bodied with soft tannins, an open personality and fresh, polished, earthy fruits in the finish. 90 – 92 Pts
2016 Sociando Mallet – Deep in color with dark red fruits, earth and tobacco and an herb and olive note, this wine has good weight and density. The tannins are round and polished and the finish is packed with dense, dusky fruits. 92 – 94 Pts
2016 Tour-du-Haut-Moulin – Medium/full-bodied with a sweetness, hints of chocolate, earth and plum, the round textures and dark red fruits make this already quite tasty. 88 – 90 Pts
2016 Tour-Haut-Caussan – Medium-bodied with a fresh, red and black cherry, tobacco and earth profile, this wine will be open and young yet should get better with some aging too. 87 – 89 Pts
2016 Vernous – My first time tasting this wine and it rocks, especially when you consider the price point. This crowd pleaser has fruit and vibrancy with loads of nectarous, black raspberries in the end note. 87 – 89 Pts
Questions and comments are welcome. Tomorrow, we are set to publish tasting notes and ratings for all the best 2016 Saint Estephe wines.