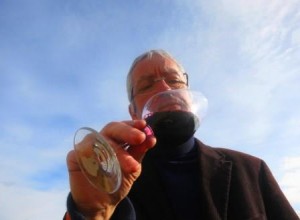 There are vintages when Pomerol hits it out of the park! When Pomerol gets everything right, the best wines in the appellation can deliver unequaled levels of pleasure, hedonism and pure opulence. While there are good wines, 2014 Pomerol does not rise to that level of quality.
2014 Pomerol wines do not hit the level of greatness achieved in 2012, 2010, 2009, 2008 and 2005. Now, that is not necessarily a bad thing. While not as ostentatious as those previous vintages, 2014 Pomerol wines display a fresh, pure, sweet and silky character with compelling aromatic, that are hard not to like. Hey, I have friends that prefer the lower alcohol, fresher, less concentrated 2014 Pomerol wines. Personally, I prefer the recently bottled and soon to be available 2012 Pomerol wines. But variety is said to be the spice of life. Right?
Perhaps there was too much water retained in some soils following the summer-less summer which was exacerbated with the rains that fell September 17 and September 18. Pomerol experienced about 775 Millimeters, (30.5") of rain in total. However, close to 10% of that rain fell in August and with the rain from September, that certainly had some effect on the grapes and harvest. Even though Pomerol is a small appellation, with only 800 hectares of vines, there is a wide diversity of soils and terroirs. The clay and some of the gravel terroirs handled the levels of moisture, much better than the vineyards with more sand in their soils, as you would expect, which made a difference with 2014 Pomerol.
I was there during the 2014 Pomerol harvest and I can tell you, the grapes being picked in early October were harvested under picture perfect, hot, dry, sunny conditions. The Cabernet Franc were especially beautiful, making the wines with the higher levels of Cabernet Franc in their blends, generally speaking, the most interesting 2014 Pomerol wines.
To give you an idea on picking dates for 2014 Pomerol, La Conseillante worked on their young vine Merlot on September 23 for one day. They began picking again September 29, finishing with their Merlot, October 2. They finished harvesting their Cabernet Franc October 6. Le Pin was picked in two days, September 23 and September 29. Vieux Chateau Certan harvested their young vine Merlot, September 19 and September 20, completing their Merlot during September 29, through October 2. Their Cabernet Franc was allowed extra hang as you can see, because those grapes were not harvested until October 7 and October 8. At L'Eglise Clinet, the Merlot was harvested September 26 through October and the Cabernet Franc was picked October 6. Their neighbor, located just across road gives you a good point of comparison. At Clinet, Ronan Laborde began picking their young vine Merlot September 23, finishing the remainder of their Merlot October 3. They harvested their Cabernet Sauvignon and Cabernet Franc October 8. For a more detailed overview on the weather conditions that shaped the 2014 Pomerol vintage and for information on the entire Bordeaux region, please read: 2014 Bordeaux Detailed Harvest and Vintage Summary
Very few 2014 Pomerol wines have been released for sale yet. So, it is unknown as to how the market is looking at these wines for En Primeur. Breaking the ice for pricing for 2014 Pomerol was Ets. Moueix. Because those wines are not offered on the Place de Bordeaux, we are not sure how those prices compared with previous vintages. As far as wines being sold on the Place de Bordeaux, Chateau Gazin was the first Pomerol estate to release their wine, which came out 46 Euros, which was 4.2% higher than their 2013 wine. This was followed by 2014 L'Evangile, which is being offered Ex-Negociant at 90 Euros which is 10 Euros less than the wine was offered for in 2013. This reduction from a serious name brand in Pomerol will hopefully inspire other chateau to reduce prices to the marketplace reality. Time will tell. 2014 Chateau L'Eglise Clinet one of the top wines of the vintage came out at 132 Euros, over a week later. On the one hand, that is a huge 24.5% escalation from 2013. On the other hand, it's important to note that today, their wines are among the top 5 in the appellation and when compared against pricing for the other top estates, the price is fair. 2014 La Conseillante was released at 66 Euros, up almost 16% from 2013. One of the final releases from the 2014 Pomerol vintage was the hotly anticipated Vieux Chateau Certan, which came out at 102 Euros. While it was up over 13% on 2013, due to the high scores and demand, the wine is expected to sell.
This is the 7th of 9 reports on the 2014 Bordeaux vintage. To read 2014 Bordeaux tasting notes from other appellations:2014 Bordeaux Tasting Notes
The following 2014 Pomerol wines were tasted in non-blind conditions at either the chateau, or negociants in Bordeaux. This article was put together with help in editing from Audrey Lavin. The plan as of now is to publish our tasting notes on St. Emilion tomorrow.
2014 Beauregard – Medium-bodied with fresh black raspberries and a hint of oak, this wine finishes with an open cherry softness. This is the first vintage produced by Fabienne Teitgen from Smith Haut Lafitte. It will be interesting to see what Teitgen can produce in a more cooperative year. 87-89 Pts
2014 Bonalgue – Medium-bodied, plumy, short, sweet and tart with a bright, red berry finish. 86-87 Pts
2014 Bon Pasteur – Licorice, earth and smoky black raspberries in the nose lead to a medium-bodied, soft and round textured wine. With the focus on cherry, cocoa and plum, this wine will offer pleasure early. 90-92 Pts
2014 Bourgneuf – Earth and espresso with red and black plum notes in the nose, a medium-bodied wine with a soft, forward, red berry finish. 88-90 Pts
2014 La Cabanne – Earthy red fruits in a medium-bodied wine, which is bright, spicy and fresh. 86-88 Pts
2014 Certan de May – Silky, fresh, sweet, medium bodied and already showing a soft, sensuous quality with plumy fruits at its core, this wine will drink well early. 89-91 Pts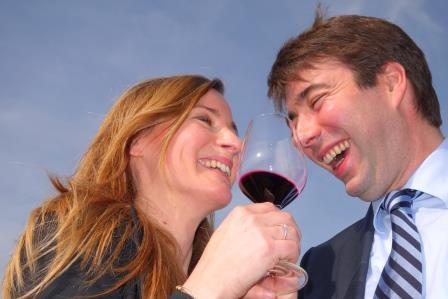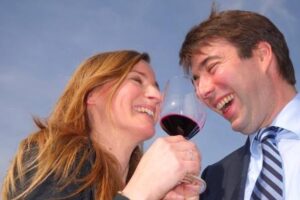 2014 Clinet – A distinctive nose pops with blossoms, cherry, black raspberry and espresso scents. Finesse styled with an emphasis on freshness, purity, crispness and gently ripened red and black fruit. A complicated twist of cocoa in the finish adds to the intrigue. From a blend of 90% Merlot, 9% Cabernet Sauvignon and 1% Cabernet Franc, the wine reached 13.5% alcohol and is aging in 60% new, French oak barrels. 90-93 Pts
2014 Le Clos du Beau Pere – Silky smooth, round and plummy, with a blast of licorice, espresso and chocolate covered black cherries that remain from start to finish. 88-89 Pts
2014 Clos du Clocher – With licorice, earth, red plum and espresso in the forefront, this wine is medium bodied, soft, forward and serves up a brilliant red fruit finish. 89-91 Pts
2014 Clos de la Vieille Eglise – With dark chocolate and plum on the nose, this medium-bodied wine ends with a sweet, cherry tart of a finish. Made from a blend of 70% Merlot and 30% Cabernet Franc. 85-87 Pts
2014 Clos LEglise – A truffle, black cherry and floral perfume opens this soft, polished and silky wine. The plush chocolate and plum finish feels luxurious in the mouth. 93-94 Pts
2014 Clos Rene – This light, bright, early drinking Pomerol focuses on a red cherry center. 86-88 Pts
2014 La Conseillante – A picnic of figs with black and red fruits immersed in earthy scents, silky textures, freshness and a plum and sweet cherry character. Blending 78% Merlot and 22% Cabernet Franc produced a wine that reached 13.5 alcohol with a pH of 3.63. The is the last vintage for Jean-Michel Laporte at La Conseillante, who has been with the chateau since 2004. 92-94 Pts
2014 La Conseillante Duo – This wine is ripe, easy drinking and soft with a good mid-palate texture and sweetness. 87-89 Pts.
2014 La Croix de Gay – A medium-bodied and forward wine with bright plum and cherry tones and a short finish. 87-88 Pts
2014 La Croix St. Georges – With a nose of vanilla and a fresh bowl of cherries, this wine is soft and supple with a prominent kiss of oak in the finish. The wine is produced from 92% Merlot and 8% Cabernet Franc and reached 13.5% alcohol. 89-90 Pts
2014 L'Eglise Clinet – Truffle, blackberry, espresso and violet aromas ready your senses for more. Lush black cherry, boysenberry liqueur and licorice saturate this bright, fresh, vibrant wine. Concentrated, structured and long, leaving you with a supple, fresh, plumy finish, this wine will need time in the cellar before it reveals its true essence. Blending 90% Merlot with 10% Cabernet Franc, the wine reached 14% alcohol with a pH of 3.61 and will be aged in 70% new, French oak barrels. 95-96 Pts
2014 Petite Eglise – Black raspberry and floral in character, this wine combines elegance, charm, freshness and easy drinkability. 87-89 Pts
2014 L'Enclos – Medium-bodied with an earthy, wild plum character, revealing notes of fresh strawberry and cherry at its core, this wine is best tasted in its youth. From 80% Merlot, 17% Cabernet Franc and 3% Malbec, the wine reached 12.5% alcohol. 85-87 Pts
2014 Enclos Tourmaline – Previously known as Cornaline, this wine is soft, lush and even silky with sweet cherry fruit but beware a touch of dryness in the finish. From 100% Merlot and using 100% micro vinification techniques, the grapes were whole berry fermented and a portion of the stems were saved and included in 50% of the barrels. 87-89 Pts
2014 L'Evangile – With cherry blossom, black cherry, truffle and cocoa on the nose, this is a refined style of wine, which focuses on fresh fruit and elegant, soft tannins. There is a delicate, spicy note in the end that adds complexity. From a blend of 82% Merlot and 18% Cabernet Franc, the wine reached 14% alcohol with a pH of 3.8. 92-94 Pts
2014 Fayat – Ringing with anise, earth, herbs, espresso and dark cherry notes, this wine is soft, medium to full-bodied and already approachable. For 2014, the wine was produced from 100% Merlot and reached 13.5% alcohol with pH of 3.8. 88-89 Pts
2014 Feytit Clinet – Suave and polished with a supple, smooth, plum and chocolate character, the finish is long and refined. The wine was produced from a blend of 94% Merlot and 6% Cabernet Franc and is aging in 50% new, French oak barrels. 91-93 Pts
2014 La Fleur Petrus – Floral notes with black raspberries, licorice, chocolate and cherry liqueur, this wine has velvety tannins, silky textures, freshness and sweet, dark fruits that linger on into the night. 93-94 Pts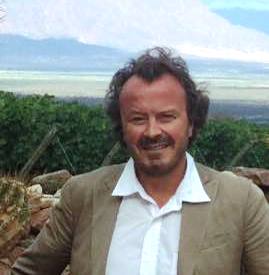 2014 Le Gay – Sweet plum, fig and black cherry prepare you for sultry, round textures and a soft, polished mid-palate. A distinctive medium-bodied, classic Pomerol wine, that leaves you with a fresh, crisp, black cherry essence. 92-94 Pts
2014 La Grave a Pomerol – Black cherry with a hint of smoke fades into a light red berry character with an easy going, cherry finish. 85-87 Pts
2014 Hosanna – Spicy black raspberry liqueur on the nose, this wine is soft, polished and silky, finishing with a ripe, fresh-picked dark cherry and chocolate note. 92-94 Pts
2014 La Fleur de Gay – Fleshy, soft and forward with espresso bean and dark black cherry in the heart of a soft, oaky finish. 89-91 Pts
2014 Lafleur – There is beauty and symmetry to the fruit in this vintage. The opening bouquet bursts with fresh flowers, black raspberries, fertile soil, cherry-scented pipe tobacco and juicy plums. Tannic, structured for aging, medium/full bodied with an ever-present layer of plum, sweet cherries and silky textures, the wine was produced from a blend of 56% Cabernet Franc and 44% Merlot. 95-97 Pts
2014 Pensees de Lafleur – A blend of 69% Merlot and 31% Cabernet Franc produced a smoky, truffle-scented wine with smooth textures and a fresh, sweet core of ripe cherries. 89-91 Pts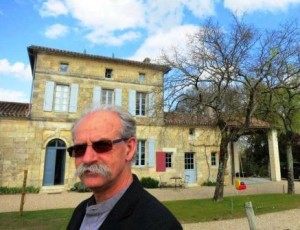 2014 Lafleur-Gazin – A medium-bodied, easy drinking wine centered on red fruits, spices and earth. This will be best in its youth. 85-88 Pts
2014 Latour a' Pomerol – Fresh black raspberries and floral aromas to start, this wine is medium bodied and graceful on the palate. Despite its finish of freshness and ripe scarlet fruits, it lacks the outstanding concentration found in recent vintages like 2009 and 2010. 89-90 Pts
2014 Montviel – With a blend of 80% Merlot and 20% Cabernet Franc, this wine is ruby hued and medium bodied with fresh, brilliant red fruits. 88-89 Pts
2014 Le Moulin – The nose, with its oak, earth, spice and crimson berries, is the best juncture of this wine, as the close is wrought with oak, overpowering what could be a lovely and fleshy plum finish. 86-88 Pts
2014 Nenin – Flowers, cocoa and cherry notes on the nose, with fresh cherries, crisp cassis and sweet strawberries in the finish. This wine was produced from 68% Merlot and 32% Cabernet Franc and reached 13.7% alcohol with a pH of 3.53. 89-91 Pts
2014 La Patache – Medium-bodied, soft, short and sweet this wine has an accessible thyme and plum personality. 86-88 Pts
2014 Petit Village – Flowers, spice and raspberries, this medium-bodied wine has a light, soft, fresh, red fruit filled finish. 88-90 Pts
2014 Petrus – The color of red gems with the quintessence of black raspberry, tiny French lilies, cocoa bean, pink peppercorn and charcoal, this wine is all about the finesse and sublime purity found in the fruit. The silky, sweet cherries in the end note remained etched in the finish. Produced from 100% Merlot, the wine reached 14.5% with pH 3.6. 95-96 Pts
2014 Le Pin – This wine opens with citrus, floral, dark chocolate, plum and dark cherry notes in the nose, creating a complex set of aromatics. Plush, rich, clean and pure, what the wine lacks in opulence, it makes up for with its concentrated, fresh, long, pure, sweet, velvet-driven character. 94-96 Pts
2014 Plince – With an odd nose of salty, red berries, dusty tannins and bright, red fruits, this is best in its youth. 84-86 Pts
2014 La Pointe – Chocolate-coated plums and flower scents with ripe textures and a silky finish. 87-89 Pts
2014 Rouget – This wine offers soft, round, textures, a forward character and bright, red berries with plums in the cocoa and herb finish. 88-90 Pts
2014 Sacre Coeur – This 100% Merlot wine offers licorice, smoke and black cherry on the nose. Medium bodied and already approachable, this is a Pomerol to drink young. 86-88 Pts
2014 Saint Pierre – Medium-bodied with cherry, floral and earthy notes, the wine is soft, silky and fresh. This is the first vintage for the team lead by Stephane Derenoncourt. It's also my first time trying the wine. From a good terroir, this could be a wine to watch out for in the future. 87-88 Pts
2014 Taillefer – Light in color, fruit and length, there is a fresh, bright cherry center in the finish. 84-86 Pts
2014 Trotanoy – Silky, smooth, soft, sensuous and velvety, with layers of sweet, fresh plum, cocoa, dark chocolate with violets in the perfume. The wine is rich, sexy and promises even more complexity with time. 94-96 Pts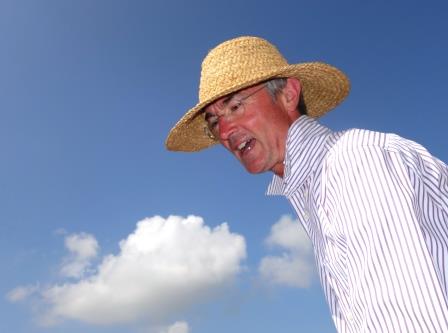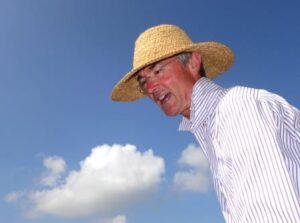 2014 Vieux Chateau Certan – A wine where the aromatics are forever going to be a key part of the experience, this vintage reflects violets, kirsch, earth and spicy aromas, creating a delicate, beguiling and complex perfume. Long, pure and vibrant, with ripe loads of fresh sweet cherries and black raspberries, if it puts on more weight in the aging process – and it just might – this wine could be even more impressive. I imagine the wine will hit the top end of my scoring range, but time will tell. Blending 80% Merlot with 19% Cabernet Franc and 1% Cabernet Sauvignon, the wine reached 13.4% alcohol with a pH of 3.62. 95-96 Pts
2014 La Violette –Smoke, floral and black cherry aromas work perfectly with the soft, silky, opulent textures. Though it is lacking the concentration levels found in the top years, the fruit is sweet, ripe and fresh with their unique sensuous, velvet-textured cherry finish. 94-95 Pts
2014 Vray Croix de Gay – Plumy, medium-bodied, soft and fresh with a ripe, plum, earth and chocolate dusted black cherry finish. 88-90 Pts
2014 Lalande de Pomerol
2014 De Chambrun Lalande de Pomerol – Licorice, black cherry and earth with soft plumy notes and chocolate in a round finish. 89-90 Pts
2014 La Chenade Lalande de Pomerol – This wine is ripe, fruity, short and easy to drink with a forward, spicy, red berry character. Produced from a blend of 80% Merlot and 20% Cabernet Franc. 86-88 Pts
2014 Les Cruzelles – Dominated by Merlot with 10% Cabernet Franc, this wine is soft, forward and plumy with an open chocolate-covered, black raspberry finish. 89-90 Pts
2014 La Fleur de Bouard – Notes of black raspberry, licorice and espresso bean create the fragrance. This wine is soft, polished and expressive, leaving you with a dose of black cherry and thyme. Top value for a Bordeaux wine. 88-90 Pts
2014 La Fleur de Bouard Le Plus – Licorice, espresso bean and plum liqueur create the aroma. On the palate the wine is voluptuous, polished and showy, finishing with sweet, ripe, black fruits. 91-93 Pts
2014 Les Vieux Ormes – Forward with earthy, bright red fruits, a medium body and a straightforward, red cherry finish. 84-86 Pts
2014 Siaurac – Approachable and medium-bodied, centered on sweet black raspberries with a cherry finish, this wine is drinkable upon release. 87-88 Pts