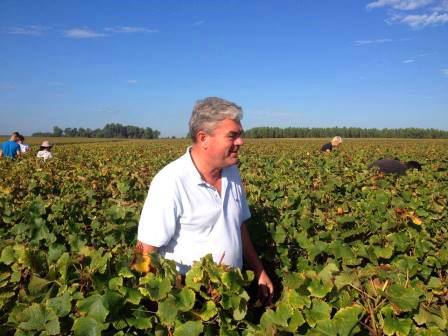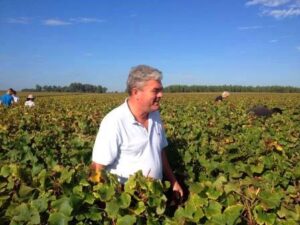 The conditions that produced the 2014 Pessac Leognan wines are in many ways, similar to those experienced in the Medoc. Except you have two growing seasons to consider. First you have to take a look the grapes for the white Bordeaux wine of 2014 Pessac Leognan and then the harvest for the red wine grape varieties.
Because the fruit for the white Bordeaux wine of 2014 Pessac Leognan was obviously picked first, let's start there. While the cool conditions produced mixed results for the 2014 Pessac Leognan red wines, due in part to the high levels of acidity that naturally accompanies cooler vintages, it was perfect once again in helping create bright, fresh, searing, crisp white Bordeaux wines.
The 2014 Pessac Leognan harvest for white wine got off to a slow start following a cold, damp poor summer which continued into most of August. A sudden burst of warmth and sunshine close to the end of August was exactly what the doctor ordered. This helped ripen the Sauvignon Blanc and Semillon. A few growers began working on their young Sauvignon Blanc vines September 1. 2 days later, September 3, Haut Brion also started to harvest their young vines. Smith Haut Lafitte started picking the following day. Most growers began picking their white wine grape varietals within a few days, or were already harvesting their Sauvignon Blanc by that point. Domaine de Chevalier waited a few more days and did not start harvesting their white grapes until September 10, finishing September 26 making them in all probability the last major estate to finish picking. Haut Brion managed to complete their harvest by September 12. However, it's important to remember that it's a warmer micro climate in Pessac than in Leognan, so they almost always start and finish earlier.
A healthy dose of rain fell September 17 and September 18, but most of that rain was localized in the Medoc. Very little moisture was added to the Pessac Leognan appellation. This was followed with the picking of Semillon shortly after the rain, which was slightly earlier than usual. To give you an example, Malartic Lagraviere began picking their Semillon September 22. Smith Haut Lafitte did not harvest their Semillon until September 26. Most of the white wine grapes were brought in by September 26. Due to the perfect September weather, growers were able to pick their 2014 Pessac Leognan white wine grapes at their own pace, which allowed the fruit to gain higher levels of maturity, sweetness and alcohol, while retaining its freshness and intense acidity.
The results for the red 2014 Pessac Leognan wines are more mixed and not quite as successful as the white wines. To give you an idea of what took place during the 2014 Pessac Leognan red wine grape harvest, it was slow and steady. Haut Brion began picking their young Merlot September 11. To illustrate the difference in terroirs and their effect on picking dates for Pessac Leognan, Haut Brion completed their harvest October 10, giving them almost one full month of picking! Chateau Haut Bailly did not start working on their young Merlot until September 24, the same day as Smith Haut Lafitte. Haut Bailly spent 22 days picking at their leisure. They picked their Cabernet Sauvignon from October 7th finishing October 15. Domaine de Chevalier did not finish with their Merlot until October 6 and only concluded their harvest after the middle of October. Smith Haut Lafitte completed their harvest October 18. For a more detailed overview on the shaping of the 2014 Pessac Leognan vintage and for the entire Bordeaux region, please read: 2014 Bordeaux Detailed Harvest and Vintage Summary
Chateau Haut Brion was the second, First Growth to offer their 2014 wine, which was priced at 240 Euros Ex-negociant. That is a significant jump on the 2013 price of 11.6% over their 2013 release price. The bigger issue with that price the market faces is that when measured against current back vintage pricing, including the higher scoring 2012, it might not be at a significant enough discount to excite the marketplace. Later that same morning, 2014 Chateau La Mission Haut Brion was being offered at 145 Euros per bottle which is a 20% jump over 2013. The issue for 2014 La Mission Haut Brion however, is not with 2013, it's with the much better 2012, which is currently selling for only a slight premium over the 2014. Les Carmes Haut Brion came out at 32.40 Euros, a 12% pop from the 2013. But in the case of Carmes Haut Brion, this is a candidate for the best wine in the history of the estate. It should sell. This was followed one day later with the release of 2014 Haut Bailly at 43.20 Euros, which is an increase from the 2013 vintage of about 9%. The continuous feedback from buyers remains the same. The market is really looking for value before putting up money 2 years in advance.
This is the 6th of 9 reports on the 2014 Bordeaux vintage. To read 2014 Bordeaux tasting notes from other appellations:2014 Bordeaux Tasting Notes The following 2014 Pessac Leognan wines were tasted in non-blind conditions at either the chateau, or negociants in Bordeaux. This article was put together with help in editing from Audrey Lavin. The plan as of now is to publish our tasting notes on Pomerol tomorrow.
2014 Branon – A new, fresh style of wine for Branon, now produced by the brother of owner Helene Garcin. Truffle, tobacco and blackberry notes lead to a more finesse driven approach with a tangy, dark chocolate and blackberry finish. Gone is the opulent style to which we have become accustomed, at least in this vintage. This will undoubtedly please some people but it may alienate fans of the estate's older, more lavish vintages. 90-92 Pts
2014 Brown – Licorice, smoke and sweet blackberry scents open the perfume. This wine is soft, forward, medium-bodied, approachable and finishes with a blast of ripe, black cherries. 88-89 Pts
2014 Carbonnieux – A leafy green aroma with smoked and dried red fruits, this wine is medium-bodied with a dry finish. 86-88 Pts
2014 Carbonnieux Blanc – Lemon, lime and green apple notes make an appearance in this fresh, energetic and bright wine, leaving you with a clean dose of crisp citrus fruits in the finish. 90-92 pts.
2014 Les Carmes Haut Brion – Smoke, black cherry, thyme and the scent of rich soil create a complex perfume. A softly structured, dark red and blackberry-filled wine with the kind of concentration and depth of flavor that yields a delectable, silken black plum and cherry end note. It feels as good as it tastes. Made from blending 54% Cabernet Franc, 32% Merlot and 14% Cabernet Sauvignon, the wine reached 14.22% alcohol with a pH of 3.6 and will be aged in 80% new, French oak barrels. 92-94 Pts
2014 Le Clos des Carmes Haut Brion – A crowd pleaser. Sweet, lush and forward, this fresh, medium-bodied wine is produced from vines planted in Leognan, which were previously part of the Le Thil vineyard. The wine made its debut in 2011. 87-89 Pts
2014 de Chantegrive – With a push towards more ripeness and concentration, this wine has depth of flavor but is overwrought with the taste of oak and extraction. 84-86 Pts
2014 Domaine de Chevalier Rouge – A sexy vintage with chocolate, plums, earth and freshly rolled cigars on the nose. This wine is medium-bodied, soft, and silky and did I mention sexy? There is a distinctly forward, polished, blackberry and chocolate finish. The wine was produced from a blend of 65% Cabernet Sauvignon, 30% Merlot and 5% Petit Verdot and reached 13.5% alcohol. 92-94 Pts
2014 Domaine de Chevalier Blanc – Created from a blend of 75% Sauvignon Blanc and 25% Semillon, this wine is bright with a pomelo, lemon wax and lime character. Rich, vibrant yet breezy and sweet, this concentrated, mineral driven wine feels lush on the palate and is packed with crisp, citrus notes in the finish. 94-96 Pts
2014 Clos des Lunes Blanche – A lively, easy-drinker with a citrus and vanilla personality, this wine is good bang for the buck. 86-88 Pts
2014 Clos des Lunes Lune d'Argent – Luminosity and sweetness, this wine is all about yellow citrus fruits and vanilla bean with a splash of tangerine to liven things up in the sweet, vibrant finish. 87-89 Pts
2014 Clos des Lunes Lune d'Or – This is a rich, lush, concentrated and fresh wine. There is a nectar-filled quality to the citrus and floral finish with just a drop of honey in the end. 90-92 Pts
2014 Clos Marsalette – Coffee, smoke and dark red fruits shape a soft, fresh, tobacco-singed wine that will drink quite well in its youth. 89-91 Pts
2014 Clos Marsalette Blanc – This is one of the top white Bordeaux wines for the money in this vintage. Bright and lemony with pure vanilla notes, this medium/full-body wine has a pleasing length and character. 90-92 Pts
2014 de Fieuzal – This medium-bodied wine is filled with smoldering red and black fruit, slightly tinged with the essence of tobacco. 89-90 Pts
2014 de Fieuzal Blanc – The fragrance of freshly peeled grapefruit, lemon rind, green apple, lime and vanilla pop when the wine is poured. Bright, zesty and energetic on the palate, the fruit is sweet, ripe and pure in the finish. The wine was made from a blend of 70% Sauvignon Blanc, 25% Semillon and 5% Muscadelle. 92 Pts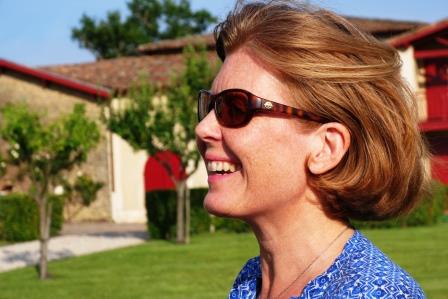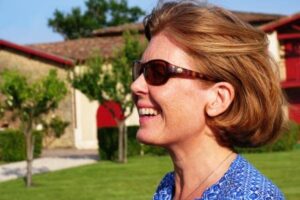 2014 Haut Bailly – Slow smoked plum, anise and black cherry liqueur on the nose, the wine feels fresh. There is volume, length and complexity, refined tannins and a vibrant, dark blackberry and plum finish. From a blend of 66% Cabernet Sauvignon and 34% Merlot, the wine reached 13% alcohol with a pH of 3.7. 93-95 Pts
2014 Le Pape – Licorice, caramel and sweet cherries, this wine has a soft, open, early-drinking charm. Produced from a blend of 75% Merlot and 25% Cabernet Sauvignon. This is the second vintage here for winemaker Veronique Sanders. 87-89 Pts
2014 Haut Bergey – An approach-ably styled Pessac Leognan with mature black cherries, smooth textures and a smoky, spice box and black cherry finish. 89-90 Pts
2014 Haut Bergey Blanc – Buttery, yellow citrus fruits with green apples and vanilla bean create an aromatic profile. This wine is zesty, fresh and sweet with a splash of grapefruit and lemon peel in the finish. 90-92 Pts
2014 Haut-Brion – Deep ruby in color, sweet, fresh and concentrated with layers of lushly textured, sweet, red and black fruits, this wine is bolstered with smoke, tobacco and tar. Silky, smooth and concentrated with velvety tannins flowing with pure cassis, the freshness feels good on the palate and will only get better. The wine was made from a blend of 65.5% Merlot, 32.5% Cabernet Sauvignon and 2% Cabernet Franc. The wine reached 14.25% alcohol with a pH of 3.67. 94-96 Pts
2014 Le Clarence de Haut Brion – Eau de forest, black raspberry and a note of thyme on the nose, this wine is medium-bodied wine is sweet, supple, fresh and serves up a pure cherry finish. The wine was produced from 4% Cabernet Franc. 89-91 Pts
2014 Haut Brion Blanc – The mineral-driven grapefruit, lemongrass, flowers, citrus rind, honey and vanilla arouse your curiosity and senses while the layers of citrus peel, lemon custard and honey lure you in for a long, fresh, unforgettable, zippy, expansive, citrus drenched, bright finish. The wine was made from a blend of 55% Sauvignon Blanc and 45% Semillon, reaching 14.75% alcohol with a pH of 3.2. 97 Pts
2014 La Clarte de Haut Brion – Notes of fresh grapefruit, butter and marmalade on the nose leads to a twist of citrus peel and a honeysuckle splash on the palate. Ready yourself for a burst of creamy lemon curd in the finish. The wine was produced from a blend of 58% Semillon and 42% Sauvignon Blanc. 91 Pts
2014 LaTour Martillac – This wine has the smoky and sweet aroma of polished black fruits and the smooth finish of juicy plums and cherries. 90-92 Pts.
2014 Larrivet Haut Brion – Medium-bodied, sweet and supple, this wine is laced with smoldering black and red fruits, soft tannins and a smoky finish. 89-90 Pts
2014 Larrivet Haut Brion Blanc – With a warm blast of brioche, vanilla and grapefruit at the start, the experience is enhanced by upbeat, citrus notes in the finish. A zesty, amiable wine. 92 Pts
2014 Lespault Martillac – This is a crowd-pleasing, early-drinking wine, light but ripe with the scent of olives and a dark, red berry profile. This wine is produced with the kind of style that will draw a broad audience. 84-86 Pts
2014 Lespault-Martillac Blanc– Crisp lemon-lime with hints of waxy citrus rind, this wine reflects a sweetness in the fruit and packs a zippy acidity in the finish. 89-91 Pts
2014 Liber Pater – This is a big, fat, lusty baroness of a wine, plump and lavish with sweet, dark fruits. The essence of tobacco, anise and chocolate fill your glass. Full bodied and curvy, there is quite a bit of density to the fruit in this vintage. 92-93 Pts
2014 Malartic Lagraviere – Plush, polished and lush with richness, concentration and a silky, round, fruit-filled finish. 91-92 Pts
2014 Malartic Lagraviere Blanc – Kicking off with grapefruit, lemon peel and vanilla, this cheerful, fresh, zippy wine serves up a blast of vanilla and citrus zest in the finish. 93 Pts
2014 Mejean – This wine is medium-bodied, straightforward and ready to drink with a smoky, earthy, red plum finish. 86-87 Pts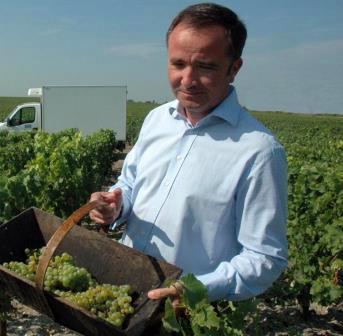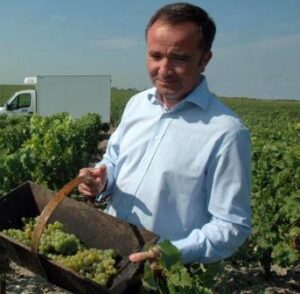 2014 La Mission Haut Brion – Fleshy, bright, exciting and sweet, this full-bodied, tannic, rich, concentrated and structured wine delivers a multifaceted finish of cassis, tobacco and dark berry but demands at least a decade to rise to its riches. The wine was made from a blend of 62% Merlot and 38% Cabernet Sauvignon with a pH of 3.67. 94-95 Pts
2014 La Chapelle de La Mission Haut Brion – Polished, and medium-bodied with clean fruit, this wine starts off with dark ripe berries and moves to a fresh cassis and peppered blackberry finish. Made from a blend of 56% Cabernet Sauvignon, 28.5% Merlot and 15.5% Cabernet Franc, the wine reached 14.25% alcohol. 89-91 Pts
2014 La Mission Haut Brion Blanc – This wine begins with lemon, lime, a few stems of Easter lily and some wet, weathered limestone and that's just the warm up. It's the refreshing acidity and the finish of complex, green apple that really sets this wine apart And just when it seems too good to go on for much longer there is a citrus jolt of concentrated fruit and freshness, which really allows it all to percolate and fall into place. The wine was made from a blend of 84% Semillon and 16% Sauvignon Blanc, reaching 14.75% alcohol with a pH of 3.13. 95 Pts
2014 Olivier – This wine is a forward moving, smoky, black cherry-filled Bordeaux, which will offer pleasure and character on release. 87-89 Pts
2014 Pape Clement – Deep ruby in color, the wine opens with floral, mineral, cherry, caramel and coffee bean scents. It is soft, fresh, round juicy on the palate, ending with sweet, blackberry, vanilla and black currants in the finish. Produced by blending 57.5% Merlot, 37.5% Cabernet Sauvignon and 5% Petit Verdot, the wine reached 13.7% alcohol with a pH of 3.7 92-93 Pts
2014 Pape Clement Blanc – Sweet, with an overlay of vanilla, honey, floral, lemon chiffon pie, grapefruit and green apple in the nose. Full bodied, rich and even with all that going on, the wine manages to retain its fresh appeal. 93 Pts
2014 Seguin With a nose of oak, herbs, smoke and dark red plums, the medium bodied, forward, fresh wine serves up a light, but pleasant cherry finish. 86-88 Pts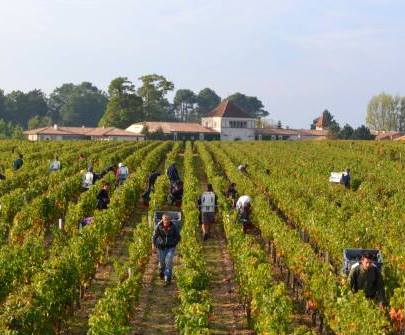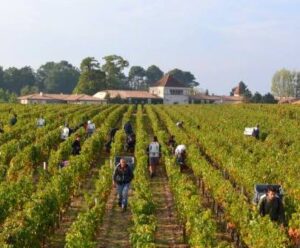 2014 Smith Haut Lafitte – With a deep color and a spicy-fruit-cigar-box sensation, the black and red fruits really shine through. There is a plush character to the texture with newness and lift, a touch of oak and sweet, ripe, spicy berries in the finish. From a blend of 62% Cabernet Sauvignon, 39% Merlot, 6% Cabernet Franc and 2% Petit Verdot, the wine reached 13.7% alcohol with a pH of 3.7. 93 -94 Pts
2014 Smith Haut Lafitte Blanc – The wine pops with sweet citrus, honeysuckle and vanilla notes. Ripe, zesty with fresh citrus and a lingering touch of honey and vanilla bean in the finish make a nice impression. From a blend of 90% Sauvignon Blanc, 5% Semillon and 5% Sauvignon Gris, the wine reached 13.7% alcohol with a pH of 3.2. 94 Pts
2014 Les Hauts de Smith – With a hint of floral notes in the aroma, the wine is forward, spicy and ends with a sweet and tart cherry note. 86-88 Pts
2014 Les Hauts de Smith Blanc – Showing a touch of honey, coupled with its grapefruit core, the bright, fresh finish is packed with lemon and fresh squeezed lime juice. 89 Pts
2014 Le Petit Haut Lafitte Blanc – Citrus, honeydew, pomelo and freshness make for pleasant, easy drinking, refreshing wine. 89 Pts
2014 Cantelys Rouge – Smoky black raspberries are the core of this wine. It's a medium-bodied, forward-thinking and easy drinking, ending with a soft cherry finish. 87-89 Pts
2014 Cantelys Blanc – This wine is zesty, bright and clean with yellow citrus fruits and stone, refreshing with vivacious style and ready to drink. 88 Pts
2014 Le Thil – From 100% Merlot, the wine is open, fresh, medium-bodied and charming with tobacco, dark plum and hint of chocolate and will show well young. 87-89 Pts