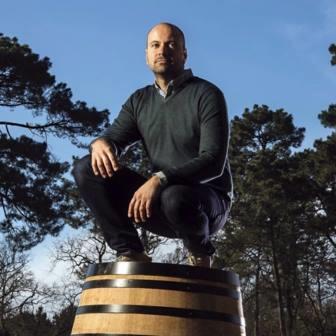 Learn everything about Chateau Branon Pessac Leognan, Bordeaux producer with wine tasting notes and wine with food pairing tips. Learn about the best vintages and information on the vineyards and winemaking. If you want to read about other important, Bordeaux Chateaux: Links to all Bordeaux Wine Producer Profiles
Chateau Branon History, Overview
While the concept of making a special Cuvee is fairly recent, especially in Pessac Leognan, Chateau Branon has a long history in the Graves appellation of Bordeaux. In fact, Chateau Branon dates all the way back to the 18th century.
Chateau Branon was in a dilapidated state of affairs when it was purchased by Sylvaine Garcin-Cathiard in 1996. The estate is managed by Helene Garcin. Since the Cathiard family purchased Branon, the vineyards and wine-making facilities have all been renovated and brought up to date.
Helene Garcin is also in charge of several estates in the Right Bank, Chateau Barde Haut and Chateau Poesia in St. Emilion and Clos LEglise in Pomerol, as well as Chateau Haut Bergey in Pessac Leognan. The family also produces wine in the Mendoza appellation of Argentina with Bodega Poesia.
Chateau Branon Vineyards, Terroir, Grapes, Winemaking
The 6.5-hectare vineyard of Branon is planted to 50% Merlot and 50% Cabernet Sauvignon. Although, a small amount of Petit Verdot has also been recently planted in the vineyard. Chateau Branon has a terroir of clay and gravel soil on a gentle, sloping hillside. The vines receive south by southwest exposure, allowing for ample sun, which explains its naturally, ripe style.
On average, the vines of Branon are close to 40 years of age. The vineyard is planted to a vine density of 7,150 vines per hectare. The vineyard has good neighbors, as it is well placed in the middle of Chateau Haut Bailly and Chateau Malartic Lagraviere.
To produce the wine of Branon, vinification takes place in small, 79 hectoliter, stainless steel vats. The old, 50 hectoliter vats were replaced in 2009. Malolactic fermentation is performed in the barrel. The wines are aged in 100% new, French oak barrels for an average of 18 months. Production is tiny. Only 500 cases per vintage are produced of Chateau Branon each year.
The best vintages of Chateau Branon are: 2022, 2021, 2020, 2019, 2018, 2017, 2016, 2015, 2014, 2012, 2010, 2009, 2008, 2005 and 2000.
When to Drink Chateau Branon, Anticipated Maturity, Decanting Time
Chateau Branon can be enjoyed on the young side with decanting. But the wine can be oaky, so decanting is needed. Young vintages can be decanted for an average of 1-3 hours, give or take. This allows the wine to soften and open its perfume. Older vintages might need very little decanting, just enough to remove the sediment.
Chateau Branon is usually better with at least 10 years of bottle age before pulling a cork. Of course, that can vary slightly, depending on the vintage character. Chateau Branon offers its best drinking and should reach peak maturity between 10-25 years of age after the vintage.
Chateau Branon Character and Style
The style of Chateau Branon is lush, sexy, and rich. The wine is concentrated and fleshy. There is a great purity of fruit and ample complexity in the flavors in this modern-styled Bordeaux wine. With bottle age, the wines of Branon take on more softness and complexity.
But the wine has an oaky component that is not going to please all tasters. For quality at this level, coupled with a very small production, Branon remains fairly priced.
Serving Chateau Branon with Wine, Food, Pairing Tips
Chateau Branon is best served at 15.5 degrees Celsius, 60 degrees Fahrenheit. The cool, almost cellar temperature gives the wine more freshness and lift. The wine of Chateau Branon is best served with all types of classic meat dishes, veal, pork, beef, lamb, duck, game, roast chicken, roasted, braised, and grilled dishes.
Chateau Branon is a perfect match with Asian dishes, hearty fish courses like tuna, mushrooms, and pasta as well as cheese.
Château Branon Wine Tasting Notes
12 Vintages 89,531 Views Sort by Vintage-Rating
2014
Château Branon (Pessac-Léognan)

A new, fresh style of wine for Branon, now produced by the brother of owner Helene Garcin. Truffle, tobacco and blackberry notes lead to a more finesse driven approach with a tangy, dark chocolate and blackberry finish. Gone is the opulent style to which we have become accustomed, at least in this vintage. This will undoubtedly please some people but it may alienate fans of the estate's older, more lavish vintages. 90-92 Pts

2,210 Views

Tasted

Apr 24, 2015

2013
Château Branon (Pessac-Léognan)

Coconut, espresso bean, smoke, boysenberry and jam are coupled with flashy, fleshy textures and an open, plush personality. From a blend of 50% Merlot, 25% Cabernet Sauvignon and 25% Cabernet Franc, the wine reached 13.5% ABV with a pH of 3.7. 89-91 Pts

1,606 Views

Tasted

Apr 21, 2014

2012
Château Branon (Pessac-Léognan)

Silky, lush and polished, this soft, round, forward wine finishes with sweet, ripe plums and silky tannins.

2,893 Views

Tasted

May 15, 2015

With smoke, spice, incense, earth and ripe dark berries, the wine is soft, polished, oaky and silky. Filled with dark chocolate-covered berries, it ends in an oak-filled, spicy finish. 90-92 Pts

2,883 Views

Tasted

Apr 25, 2013

2011
Château Branon (Pessac-Léognan)

Lush, dense, ripe fruits, espresso bean, smoke and black cherry jam aromas lead to a smooth, soft, plush, early drinking wine of pleasure.

2,404 Views

Tasted

May 20, 2014

2010
Château Branon (Pessac-Léognan)

Silky, soft, sexy and packed with vanilla, oak, smoke, blackberries, licorice and chocolate, the wine is lush, sweet and complex. If the wine integrates into the wine, and I think it will, this will become a more compelling wine than it already is. Clearly, this is a modern Pessac Leognan, but I love it!

9,042 Views

Tasted

May 7, 2013

Branon Using a blend of 50% Merlot, 25% Cabernet Franc and 25% Cabernet Sauvignon, this 500 case wine reached 14% ABV. Scents of coffee bean, truffle, tobacco and jammy blackberry meld with a big, sweet, ripe, long, smoky, jammy berry, mocha infused, sultry textured finish. 93-96 Pts

8,723 Views

Tasted

Apr 21, 2011

2009
Château Branon (Pessac-Léognan)

2009 Branon is deep ruby with purple accents. The wine shows truffle, tobacco, cassis, caramel, and coffee notes in the nose. The palate enjoys the feeling of rich, opulent, fleshy blackberries being draped across it. The wine has a concentrated, sweet berry finish. On average, only 500 cases a year are produced of this wine. 94-96 Pts

9,667 Views

Tasted

Aug 26, 2010

2008
Château Branon (Pessac-Léognan)

The wine offers a smoke,espresso, blackberry, licorice, tobacco, cocoa and black raspberry filled perfume. From a blend of 60% Merlot and 40% Cabernet Franc, the wine is soft, round and supple textured, but it lacks the density found in the better vintages of this small production, Pessac Leognan wine.

4,210 Views

Tasted

Dec 5, 2011

2006
Château Branon (Pessac-Léognan)

Full bodied, lush, rich and concentrated, with an oaky, licorice, black cherry, cocoa and plummy character. If the oak better integrates, this will be a much better wine.

2,725 Views

Tasted

May 25, 2016

2005
Château Branon (Pessac-Léognan)

Round, lush, fleshy, full and loaded with smoky, dark red fruits, coffee and smoke. The deep colored wine remains youthful. But the fruit is so ripe and the tannins are so soft, you can enjoy this now, or wait another 3-5 years.

4,042 Views

Tasted

Oct 14, 2019

Fat, rich, dense and lush, with a lot of concentration, smoke, ripe, dark fruits, espresso and earth. The wine coats your palate with fruit. Low in acid, it's almost too much of a good thing. This is quite young and will only get better with more time in the cellar.

4,654 Views

Tasted

Jun 28, 2015

With its deep ruby color, this scarce wine offers a nose of black raspberry, coffee, earth, smoker and fresh herbs. This supple wine is concentrated with juicy, ripe fruit and spice. Produced in a sexy, ripe style, the wine finishes with chocolate covered berries. This is a polished and opulent Bordeaux. Only 500 cases are produced.

5,811 Views

Tasted

Jun 15, 2008

2004
Château Branon (Pessac-Léognan)

Espresso bean, smoke, earth, licorice and ripe blackberry scents open to a forward, round, lush, modern style of wine that was made from a blend of 60% Merlot and 40% Cabernet Sauvignon.

1,955 Views

Tasted

Jan 4, 2015

2001
Château Branon (Pessac-Léognan)

Probably fully mature, the wine is soft, round and lush on the entry. You still find some oaky notes interspersed with the ripe, dark red fruits, smoke, cocoa and thyme on the nose and palate.

1,784 Views

Tasted

Aug 24, 2020

2000
Château Branon (Pessac-Léognan)

It's interesting tasting this wine since it was released. It's clearly a wine of pleasure with its rich, lush, fat, plush textures and concentrated dark fruits. On the nose, licorice, smoke, tobacco and dark berries are also in full force. At 14 years of age, perhaps this is not going to develop a lot more complexity with additional age. However, there is no hurry to drink it as I doubt its sensual qualities are going to fade for years.

6,083 Views

Tasted

Jan 20, 2014

Still dark in color, with a young nose, the wine remains primary. Rich, supple, ripe and long, there is a lot going on with this modern style of Pessac Leognan. I'd give it another 3-5 years.

4,649 Views

Tasted

Feb 27, 2013

Licorice, caramel, smoke, chocolate covered boysenberries and truffle scents open to a fat, dense, low acid, fleshy, opulent wine that delivers a lot of pleasure. While this is wonderful to drink today, another 3-5 years should bring out more secondary characteristics. The wine is modern in style and sexy in an obvious way. But that's a good thing. There are times when you just want to get right down to it.

4,452 Views

Tasted

Dec 6, 2012

Tobacco, cigar box, cassis, chocolate, boysenberry, earth and truffle scents are found as soon as the wine slips in your glass. Your palate enjoys layers of sweet, juicy, cassis, mocha and fresh black, with a hint of oak and flashy textures. This is drinking great today and should continue to get better for at least the next decade.

3,331 Views

Tasted

Feb 7, 2011

With its jammy black fruit, oak and licorice filled nose is plush, rich, polished and intense. This is a very suave, stylish style of wine.

3,218 Views

Tasted

Mar 5, 2010

Smoke, cassis, coffee, chocolate and a hint of oak make the aromatics. Very concentrated, rich and complex. Full bodied with an opulent texture and a sexy style. Very little of this wine is made. If you see it, grab a bottle. 05 is also a great wine and the 08 looks tasty as well.

3,189 Views

Tasted

May 5, 2009