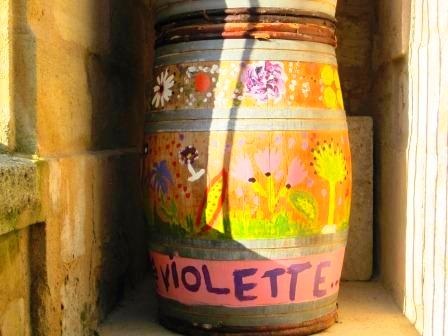 Learn everything about Chateau La Violette Pomerol with wine tasting notes and wine with food pairing tips. Learn all the best vintages, a history of the property, information on the vineyards and winemaking. If you want to read about other important, Bordeaux Chateaux: Links to all Bordeaux Wine Producer Profiles
Chateau La Violette History, Overview
Although Chateau La Violette dates back to the late 1800's when it began to earn a reputation for its wines. In those formative years, the property was owned by a cooper, who made wine barrels for other estates, Ulysse Belivier.
It is only quite recent that Chateau La Violette has produced some of the best wines in all of Pomerol. Purchased in 2005 from Frederic Dumas, Chateau La Violette made its debut for the new owner, Catherine Pere-Verge with the 2006 vintage.
While the estate has always been known to be placed on great terroir, the wines were ordinary since at least the early 1960s.
The small Pomerol vineyard of Chateau La Violette is located on the top of the Pomerol plateau. The old vine Merlot planted in the vineyard is close to 60 years old. In fact, many of their vines are even older. Chateau La Violette is located not far from Chateau Trotanoy and Le Pin.
Sadly, Catherine Pere Verge, the grand woman of the Right Bank passed away far too young from cancer the day before she was going to present her wines at a dinner for friends and members of the press, April 2013. She will be missed. Today, the group of chateaux is all quite ably managed by Henri Parent, the son of Catherine Pere-Verge.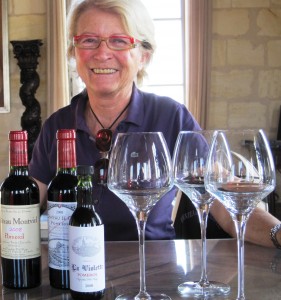 Chateau La Violette Vineyards, Terroir, Grapes, Winemaking
The small 1.8-hectare vineyard of La Violette is now fully planted to 100% Merlot. At one point in time, there were also Cabernet Franc vines planted, but those vines have been removed and replaced with Merlot.
The vineyard has some very old Merlot vines that are close to 75 years of age. The tiny production makes this one of the harder wines to find in Pomerol! The terroir at La Violette is a complex mix of clay and limestone with gravel and iron deposits that run deep into the soil.
The vineyard consists of 4 plots in two main parcels. Those 4 main plots are further divided into 20 smaller parcels. The best terroir is placed between Le Pin and Trotanoy. Those vines are the heart and soul of La Violette.
The second parcel, which is close to Feytit Clinet is not on the plateau and thus, those vines are placed in Chateau Montviel, one of their other estates. The vines are planted to a density of 5,500 vines per hectare for the old vines. The young vines are planted at a much higher density of 7,700 vines per hectare.
At Chateau La Violette, vineyard management requires three days a week be spent manicuring each individual bunch, removing any green or pink berries from around the "wings" to ensure a perfectly uniform ripening of the grapes.
Aside from serious sorting of the grapes, all the berries are destemmed by hand. Harvest's are conducted in several pickings. The yields are low. For example, in 2009, it was a microscopic 20 hectoliters per hectare! 2012 Chateau La Violette was made from even lower yields of 18 hectoliters per hectare!
To produce the wine of Chateau La Violette, after harvest and intense sorting, the berries are hand destemmed by up to 60 workers. Next, the whole berry fruit undergoes cold maceration for close to 20 days before fermentation in 100% new, French oak barrels from Saury using the micro vinification process. Malolactic fermentation is performed in the barrel.
On average, the production of La Violette is close to a whopping 250 cases per year, making Chateau La Violette one of the harder to find, and more expensive Pomerol wines.
Production will increase when the new vines are old enough to be included in the wine. It's also interesting to note that there is no winery or cellars for La Violette. The wines are made at Chateau Le Gay, one of their other Pomerol estates.
Chateau La Violette is one of the most exciting wines made in Pomerol today. Popular several decades ago, the property was well behind other Pomerol wines in quality, prior to 2006. By the time 2008 finished malolactic fermentation, it was obvious this was an off-the-charts wine!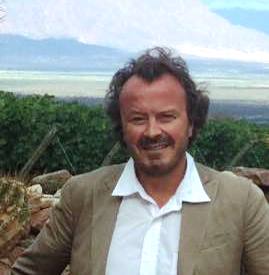 At its best, Chateau La Violette is filled with countless layers of dense, rich, opulent dark berry, floral and chocolate tones.
The palate enjoys a bath of pure velvet and satin. This is a very sensuous style of Pomerol that marries opulence with the concentration and purity of fruit. One of the key characteristics of this Bordeaux wine is the haunting smell of violets. Good luck finding any. As good as that wine is, 2009 and 2010 Chateau La Violette is even better!
Clearly, Chateau La Violette is the true jewel in the Pere-Verge Pomerol crown! Trust me on this, in the years to come, this will be one of the most expensive, in-demand wines of Pomerol and it's sadly, going to cost a lot more money than it does today.
The best vintages of Chateau La Violette are: 2022, 2021, 2020, 2019, 2018, 2017, 2016, 2015, 2012, 2010, 2009, 2008 and 2006. It's possible that older vintages from the 1960s and 1950s could be quite good. However, I have not had much luck with the bottles I've tasted. And they are close to impossible to find.
The same technical team manages the winemaking at La Violette as well as at all their Bordeaux estates including Chateau Le Gay, Chateau Montviel, Chateau Tristan, and Chateau Feytit-Lagrave in Pomerol, Chateau La Graviere in Lalande de Pomerol, and their vineyards located in Mendoza, Argentina. The winemaker for all their estates is Marcelo Pelleriti.
When to Drink Chateau La Violette, Anticipated Maturity, Decanting Time
Chateau La Violette is much better with at least 10-15 years of aging in good vintages. Young vintages can be decanted for 2-3 hours or more.
This allows the wine to soften and open its perfume. Older vintages might need very little decanting, just enough to remove the sediment. Chateau La Violette offers its best drinking and should reach peak maturity between 10-35 years of age after the vintage.
Serving Chateau La Violette with Wine, Food, Pairing Tips
Chateau La Violette is best served at 15.5 degrees Celsius, 60 degrees Fahrenheit. The cool, almost cellar temperature gives the wine more freshness and lift. Chateau La Violette is best served with all types of classic meat dishes, veal, pork, beef, lamb, duck, game, roast chicken, roasted, braised, and grilled dishes. Chateau La Violette is also good with Asian dishes, hearty fish courses like tuna, mushrooms, and pasta as well as a wine variety of hard and soft cheeses.
Château La Violette Wine Tasting Notes
20 Vintages 159,875 Views Sort by Vintage-Rating
2022
Château La Violette (Pomerol)

Violets, incense, espresso beans, licorice and black cherries create the nose. On the palate, the wine is filled with layers of black, blue, and red fruits, supple creamy, polished textures, length and width. The wine was produced from 100% Merlot. 14.5% ABV. Drink from 2027-2050. 94-96 Pts.

701 Views

Tasted

May 8, 2023

2021
Château La Violette (Pomerol)

Espresso beans, roasted plums, incense, spice, black cherries, flowers and wet earth fill the nose. On the palate, the wine is plush and polished, soft, silky and fresh with concentrated layers of espresso tinted, spicy cherries, plums, cocoa and blackberries as well as a touch of chalk in the endnote. 13.4% ABV, the harvest took place September 29-October 4. The yields were low at 20 hectoliters hectare, about half of the normal production, so this is going to be very hard, if not impossible to find after release. Drink from 2025-2045. 93-95

1,567 Views

Tasted

May 20, 2022

2020
Château La Violette (Pomerol)

Violets and lilacs were on full display in the opening notes of the aromatic profile before moving on to all of its spice, espresso, dark red pit fruits, wet earth and chocolate nuances. The best part of the experience however, is on the supple-textured palate with its waves of black and dark red fruits, creamy, lush tannins and long, rich, chocolate-tinted finish. With its tiny production, if you are a fan of La Violette, you will need to jump on it quickly, as very little wine was made. Drink from 2027-2050.

728 Views

Tasted

Mar 21, 2023

Deep, rich, lush, polished, ripe, and showy, the layers of ripe, polished, dark red and black plums and cherries, with their accents of flowers, licorice, cocoa, espresso, chocolate, and truffle combine for a concentrated, hedonistic, vibrant, tasting experience. Drink from 2027-2050.

1,823 Views

Tasted

Jul 8, 2022

2019
Château La Violette (Pomerol)

Deeply colored, the wine is intense, full-bodied, rich, sensuous, opulent and showy. The wine is packed with violets, lilacs, black plums cherries, dark chocolate and blackberries with hints of blue fruit on the nose and on the ostentatious palate, this is going to need at least a few years in the cellar before it really begins to offer up all of its qualities and complexities. Drink from 2027-2055.

1,547 Views

Tasted

Mar 29, 2022

Deep in color, the nose explodes from the glass with its intoxicating aromatic profile. Violets, boysenberry, blackberries, bitter chocolate, cherries and a bit of truffle poking through mark the spot. Full, deep, rich and concentrated, with incredibly long, lush, sensuous textures are perfect for the endless wall of fruit. This is a sublime Pomerol. 96-98 Pts

3,301 Views

Tasted

Jun 8, 2020

2018
Château La Violette (Pomerol)

Powerful, full-bodied, rich and concentrated, the wine initially focuses on its floral centric nose with all its black plums, cherries, chocolate, truffle and espresso nuances. Opulent, velvety, sensuous and intense, the non-stop display of voluptuous, ripe, deep fruits in the finish goes on and on. Produced from 100% old vine Merlot and vinified entirely in barrel the total production is only 425 cases.

1,674 Views

Tasted

Mar 9, 2021

Almost opaque ruby in color, this rare wine pops with truffles, violets, spice, lilacs, espresso, cherry and plum scented perfume. Exotic, erotic, sensuous, velvety and luxurious beyond belief, the wine combines intensity, complexity and hedonism with an organic flair. Posh and drenched with velvet, this is stunning in every sense of the word. I think 2018 is the probably the best vintage since 2010. Produced from 100% old vine Merlot, the wine reached 14% ABV. The harvest took place September 24-28. Vinified entirely in barrel, there are only 425 cases in total. Make that 424, as I am buying one! So if you want this decadent stunner in your cellar, you will need to move quickly. 97-99 Pts

3,474 Views

Tasted

Apr 19, 2019

2017
Château La Violette (Pomerol)

Deep in color, the nose opens up with licorice, espresso, dark red berry and plum aromatics. Full bodied, opulent, silky, sweet and fresh, the wine shows a bit more purity and freshness than you'll find in Le Gay this vintage. Give it six, eight or even 10 years in the cellar and this could be sublime! Produced from 100% old vine Merlot, the wine reached 13.5% ABV. The harvest took place September 19 to September 25.

2,548 Views

Tasted

Apr 26, 2018

2016
Château La Violette (Pomerol)

You can already smell the violets, lilacs and truffle. The wine is full-bodied, ostentatious and rich, with layers of ripe, decadent plum and cherry pit fruits. Concentrated, long and multi-layered with power, and sensuality, this is a fabulous expression of 100% old vine Merlot planted in the clay soils or Pomerol.

2,590 Views

Tasted

Sep 21, 2019

Made from 100% old vine Merlot planted in clay soils, the first thing you'll notice is the distinctive floral bouquet. Wet earth, black cherry, dark plums, and even darker chocolate are next in line. This wine is ripe with silky, but firm tannins, spicy, pure fruits and a long, juicy, slightly masculine finish. Give this time to develop and you'll experience a deep and complex Pomerol. The harvest took place from October 4 to October 7. Only 400 cases were produced.

3,562 Views

Tasted

Apr 29, 2017

2015
Château La Violette (Pomerol)

Pure bottled decadence, this is a show stopper in every sense of the word. Full bodied, with a depth of flavor that doe not quit, the wine is opulent, sexy and rich. The tannins feel like crushed velvet, the fruit is dense and fresh, the finish lingers, allowing you to enjoy the fruit and marvel at the texture. Give it at least a decade of age as the oak needs to further dissipate. This is a stunning wine. Not much is made, I think the production was less than 400 cases. If this is your style of wine, grab a case before they are gone!

5,182 Views

Tasted

May 21, 2018

Produced from 100% old vine Merlot and packed with something akin to forbidden fruit, this liquid luxury shows a deep, antique ruby color. On the nose, this wine is alive with violets, licorice, cherry blossoms and smoke. A hint of barbecue brings to mind a risqué and unmentionable little romp in the family tree house. On the palate, this wine is like rolling around in Pratesi linens on a hot, sultry night with your dream date. The wine is rich, concentrated, lush and sensual. Silk and velvet tannins and loads of juicy, sweet, moist, fresh berries with the ironic essence of purity and chocolate accents make this a hedonistic thrill ride. The wine reached 14.5% ABV with a pH of 3.8. Good luck finding any, the production was a mere 350 cases. That means only 349 cases are left, as I am buying one of them! 97 - 99 Pts

5,070 Views

Tasted

Apr 27, 2016

2014
Château La Violette (Pomerol)

Sexy, silky, and supple, the floral characteristics are the first thing that grabs you, before you notice the wealth of sweet, juicy ripe, fresh plums, dark chocolate, licorice, black cherry and wet earth. Medium/full bodied, with velvet tannins and loads of sweet, ripe, berries and chocolate in the finish, leave you wanting another sniff and sip of this increasingly harder to find Pomerol.

2,689 Views

Tasted

Jun 23, 2017

Smoke, floral and black cherry aromas work perfectly with the soft, silky, opulent textures. Though it is lacking the concentration levels found in the top years, the fruit is sweet, ripe and fresh with their unique sensuous, velvet-textured cherry finish. 94-95 Pts

2,973 Views

Tasted

Apr 24, 2015

2013
Château La Violette (Pomerol)

Soft, delicate, fresh and floral, with earth, mocha, bright, sweet cherries, polished textures coupled with a melange of spicy plums in the finish.

2,202 Views

Tasted

May 25, 2016

Espresso bean, licorice, spice, cherry blossoms and black raspberries are found with little effort. Silky, soft and smooth, the wine is filled with sweet, fresh cherry and plum notes. From 100% old-vine Merlot, the wine was made from miniscule yields of only 11 hectoliters per hectare and reached 13.2% ABV. The total production is less than 170 cases this year. 93-94 Pts

2,919 Views

Tasted

Apr 26, 2014

2012
Château La Violette (Pomerol)

This is a super wine, especially when you consider the vintage, which while good in Pomerol, the quality of this wine exceeds its humble origins. Violets, truffle, fresh dark red fruits, cherry liqueur and smoke permeate the bouquet. Silky, velvety tannins and a long, rich, sultry finish are the prize, as the wine really sticks with you on the palate.

4,032 Views

Tasted

May 10, 2016

A sublime expression of Pomerol decadence, with its lush, sensuous, velvet drenched textures, rich, ripe, dark, fresh, juicy plums, flowers, silky tannins and chocolate covered truffles. As good as this is today, it's only going to improve from this point forward.

3,866 Views

Tasted

Jul 25, 2015

Charcoal, black and red fruits, caramel, thyme, flowers, licorice and wet earth aromas create the beguiling, complex nose. On the palate, the wine delivers, supple, fresh, vibrant dark fruit, fig and chocolate with silky, supple textures and length.

3,958 Views

Tasted

May 16, 2015

From a tiny 1.6 hectare parcel of wine, this 100%, old vine Merlot cuvee is sadly the last vintage produced by Cathernie Pere Verge, who passed away the night before the official Bordeaux En Primeur tastings began. Aged in 100% new French oak, the wine reached 13.5% ABV and will be vinified and aged in 100% new French oak. Intense aromas of dark chocolate, truffle, wet earth, black cherry liqueur and floral notes. On the palate, the concentrated wine is round, lush, dense and pure hedonistic pleasure, with a long finish filled with deep and dark plums, black cherry and black raspberry. This is a decadent style of Pomerol in the tradition of 2009 and 2010. 94-96 Pts

3,843 Views

Tasted

Apr 26, 2013

2011
Château La Violette (Pomerol)

Pungent aromas of dried flowers, baked cherries, spice box, truffle, cocoa, mint, and dark chocolate. The wine is full-bodied, concentrated, and readily shows off its luscious dark cherry profile with darker chocolate accents in the mid-palate and finish. I just wish it stuck with you for a bit longer, as this starts off so nice. You can drink this now, or age it another few years.

2,391 Views

Tasted

Feb 11, 2022

With good color for the vintage, the wine , even within the difficult context of the year displays the unmistakable nose of violets, coupled with fresh plum and cherry notes. The tannins are soft and polished, the finish offers enough fresh plum and earthy character to keep it going.

3,110 Views

Tasted

May 10, 2016

Really strong for the vintage, with a sweetness and polish that few wines from 2011 have. There is a slight rusticity to the tannins, as you might expect from 2011, but there is a suppleness to the fruit on the palate, coupled with complexity and length that makes you forget about it.

3,392 Views

Tasted

May 14, 2015

From 100% old vine Merlot that averages close to fifty years of age, the wine sports deep color. With intense truffle, violet, plum liqueur, chocolate, oak and earthy aromas, the wine has the depth and structure to age and evolve. 93-95 Pts

5,061 Views

Tasted

Apr 21, 2012

2010
Château La Violette (Pomerol)

Intense, sensual, opulent full-bodied, rich and supple, the wine opens with its seductive nose of violets, truffle, cocoa, dark red fruits, and wet earth, But it is the richness and intensity with its non-stop layers of opulent, velvet-drench, black and red fruits, chocolate and spice box on the palate that steal the show. The 60-second finish is close to seamless. The wine coats your palate with layers of sensually textured, silky fruits. You can enjoy it now, but it is only going to get better from here and should improve for at least 2-3 decades from here. Drink from 2025-2050.

2,112 Views

Tasted

Jul 8, 2022

Wow, did I get this wrong on barrel. It happens. But I am man enough to willingly admit it. This has blossomed into one of the silkiest, sexiest, wines I've tasted in ages. The perfect ripe sweet fruit feels like each berry was hand polished with a velvet cloth. The wine is rich, concentrated, deep, long, complex and utterly hedonistic. Pure bottled hedonism at its best!

7,759 Views

Tasted

May 14, 2015

La Violette From 100% old Merlot vines located on the Pomerol plateau, the wine pops with scents of violets, chocolate, black raspberry jam, licorice and truffle. In the mouth, lush black plum, dark cherry and earthy flavors are discovered in the finish. 92-94 Pts

9,952 Views

Tasted

Apr 21, 2011

2009
Château La Violette (Pomerol)

This just keeps getting better year after year. The layers of dark chocolate, black plum, violets, licorice, spice and black cherry liqueur topped with truffles hits your senses. But the sexy, silky, opulent, voluptuous, lust palate steaks the show. Even at this youthful age it's impossible not to enjoy all the layers of chocolate covered, velvet-drenched, decadent fruits that coat your palate and stick with you seamlessly. So little of this wine was made, it's impossible to find. But if you can locate a bottle, or if you already own a few, it's a thrilling wine.

2,299 Views

Tasted

Mar 6, 2022

Bottled decadence is what you find here. The wine combines intensity, complexity and most importantly, exotic sensuality with its opulent textures. The truffles are starting to make their presence known, along with all the ripe, earthy fruits. The wine is full-bodied, rich and concentrated. On the palate the wine offers weight, velvet tannins and waves of fruit in the end notes that remain with you for at least 50 seconds. This is only now starting to reveal what it has to offer. I am sure you can enjoy this for at least 20-30 more years with ease.

3,024 Views

Tasted

Sep 20, 2019

Sensuous in nature, this is one-sexed-up wine. Opulent, plummy, rich and loaded with truffle, smoke, licorice, chocolate and dark, black cherries, the wine is pure silk and velvet on the palate. It's forward to some extent, but I am holding my bottles until at least 2025 for the full experience. Very little wine is produced here. If this is your thing, (And it's definitely my thing) it is only going to become increasingly more expensive as the wine marches towards full-maturity.

4,182 Views

Tasted

Nov 24, 2018

Chocolate, plum liqueur, flowers, truffle, caramel, cigar box, flowers and licorice create the bewitching aromas. This is intense, pure, concentrated and deep. The wine coats your palate with layer after layer of sweet, fleshy plums. Dense and balanced, with the texture of pure silk and velvet, this baby is just getting started. Give it a decade and this will be a legend for the lucky few that have a bottle.

5,462 Views

Tasted

May 14, 2015

Violets, truffle, wet earth, chocolate and black raspberry scents create an intoxicating perfume. On the palate, the wine is lush, sexy, rich and opulent in texture. Intense and complex, the wine ends with a long, pure sensation of spicy plum and black cherry.

6,941 Views

Tasted

May 11, 2012

2009 La Violette starts with chocolate, floral, boysenberry, plum, coffee, and spice aromas. This concentrated wine displays ample layers of decadent fruit combined with silky tannins. The wine finishes with flavors of sweet dark berries, licorice, fudge, and spice. 94-96 Pts

6,156 Views

Tasted

Jun 27, 2010

2008
Château La Violette (Pomerol)

The past 2 years have added a lot to this wine. Now, the distinctive violet nose is quite pronounced, as are the truffle, black and red plum, earth, spice, smoke, and espresso aromatics. Full-bodied, rich, deep, concentrated, and plummy, there is length, freshness, and purity to the fruits and some tannins remaining that need to be resolved. Drink from 2024-2038.

2,766 Views

Tasted

Aug 1, 2022

Firm and a bit austere at this stage of its development, the wine has concentration, lots of fruit and aromatics, but the tannins are quite firm. Give this at least another 5 years before popping a bottle to see if its headed in the right direction.

3,243 Views

Tasted

Jul 5, 2020

With mint, wet earth, flowers, coffee, truffle and red fruits, the wine is a treat for the senses. On the palate however, is where the action really takes place. Velvet in texture, concentrated, opulent and polished, the wine is concentrated, multi layered, long and complex. This is a very decadent style of Pomerol that will be even better with a few more years of age in the cellar. This is the first truly, successful vintage for the Pere-Verge family at the estate.

2,203 Views

Tasted

Sep 17, 2018

Still young, with freshness, purity and concentration, the fresh, sweet, spicy, lush, tannic, sensuously textured, with a beautiful, plummy, truffle character will only get better from here.

4,675 Views

Tasted

May 14, 2015

2008 La Violette explodes from the glass with aromas of an entire field of fresh violets in full bloom. Add spice, plums, blue and blackberries, espresso and coca and youhave an idea of what this elixir of a perfume offers. In the mouth, the wine feels opulent, sexy, plush and long. The intense, polished finish lasts over 45 seconds. This is an exotic, sexy style of Pomerol for hedonists.

7,123 Views

Tasted

Jul 18, 2010

08 Château La Violette from 100% Merlot, picked one berry at a time, smells like a massive bouquet of fresh picked violets, spice, bittersweet chocolate, oak, boysenberry and blueberry. This is extremely concentrated with opulent, flamboyant, pure fruit. While the flavors are intense, everything is in perfect balance. On the palate, the wine feels like each berry was polished, one by one. The wine ends with incredibly long flavors of ripe, pure, black raspberry liquor. This is a stunning wine that competes with the best Pomerol's from any vintage. 97-99 Pts

5,159 Views

Tasted

Jul 30, 2009

2007
Château La Violette (Pomerol)

Rapidly maturing, so that it can be enjoyed today, this is all about its elegant, soft, medium bodied, supple personality, finishing with fresh, silky, cherries and a hint of thyme.

2,667 Views

Tasted

May 14, 2015

2006
Château La Violette (Pomerol)

The first vintage for the new owners only begins to show the full potential of the vineyard. Yet, there is no denying the smoky, spice, truffle, black raspberry and floral secondary aromatics. On the palate, the sultry textures polished red fruits stick with you from start to finish.

3,601 Views

Tasted

May 25, 2016

The debut vintage for the new owner, Catherine Pere Verge, of this new contender for the top of the Pomerol pyramid is displaying more color for its age than it should. The wine is medium bodied, with earthy, spicy, soft, fresh cherries, plum, cocoa and earthy notes. Soft and silky, drink this now, or age it, but it does not have the power or complexity of later vintages.

2,038 Views

Tasted

May 14, 2015

1959
Château La Violette (Pomerol)

Light, high pitched and fading, the little remaining, earthy, sharp, red fruits quickly move to the tart, peppery side.

1,232 Views

Tasted

Feb 3, 2019

1955
Château La Violette (Pomerol)

With flowers, wet earth, herbs, cedar, roasted red fruits, spice, and leafy notes, the wine is soft, elegant supple, sweet, and long. There is a gorgeous finish of silky, bright, sweet red fruits with a sensual touch that lingers. As amazing as it sounds, the wine continued to excel in the glass for over two hours.

1,604 Views

Tasted

Jul 8, 2022

1947
Château La Violette (Pomerol)

Faded, maderized and with only small vestiges of fruit remaining to make this drinkable, I would not recommend buying this wine.

1,474 Views

Tasted

Sep 10, 2020