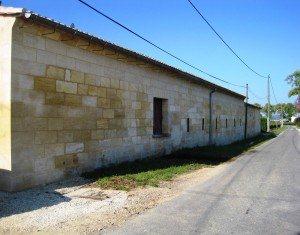 Learn everything about Chateau Feytit Clinet Pomerol with wine tasting notes and wine with food pairing tips. Learn the best vintages, a history of the property, information on the vineyards, and winemaking. If you want to read about other important, Bordeaux Chateaux: Links to all Bordeaux Wine Producer Profiles
Chateau Feytit Clinet History, Overview
Chateau Feytit Clinet is located due west of the famous plateau of Pomerol, close to Chateau Clinet, Latour Pomerol, and Clos LEglise. There is history here. In fact, the earliest mentions of Chateau Feytit Clinet date all the way back to 1825, when it was owned by a member of the de Gombault family.
By 1964, the estate entered into a lease and management agreement with Ets. Moueix lasted until 2000. However, there was another issue needing care as the city of Bordeaux owned 50% of the vineyard, which needed to not only be purchased, but the young Jeremy Chasseuil had to prove he could manage the property.
Once those terms were met, at that point in time the Chasseuil family once again took control of Chateau Feytit Clinet and began to change things for the better at this Right Bank property and their wines.
The duties for winemaking and managing their Pomerol vineyards were given to the oenologist, and son of the owner, Jeremy Chasseuil. Jeremy Chasseuil learned about the Bordeaux wine trade from his time at Chateau La Dominique, in St. Emilion and his father.
It is interesting to note that the father of Jeremy Chasseuil, who previously managed Chateau Feytit Clinet, Michel Jack Chasseuil has one of the largest, and most interesting wine collections in all of France, if not the world! In fact, Michel Jack Chasseuil wrote a book based on his collection, "100 Vintage Treasures".
As soon as Jeremy Chasseuil began taking charge of Chateau Feytit Clinet, the first changes took place in how they farmed and harvested their vineyards. Chateau Feytit Clinet quickly reduced their yields from as high as 60 hectoliters per hectare down to between 32 and 40 hectoliters per hectare.
Jeremy Chasseuil began green harvesting for the first time at the property. Picking is now done entirely by hand instead of by machine. Jeremy Chasseuil also increased the amount of new, French oak barrels for the aging process from 25% to an average of 75%.
Chateau Feytit Vineyards, Terroir, Grapes, Winemaking
The 7-hectare Feytit Clinet Right Bank vineyard is planted 90% Merlot and 10% Cabernet Franc. The terroir consists of gravel, clay and sand soils. On average the vines are close to 35 years of age. The vine density is now at 8,000 vines per hectare.
To produce the wine of Chateau Feytit Clinet, after the grapes are sorted twice before and after destemming on two successive tables, the vinification of Chateau Feytit Clinet takes place in seven, small, 46 hectoliter, concrete fermentation vats, and two smaller stainless steel tanks. The temperatures during fermentation vary from 28 degrees Celsius and 29 degrees Celsius.
The wine of Feytit Clinet spends 4-5 weeks in vat following the alcoholic fermentation. Malolactic fermentation takes place in 70% to 80% new French oak barrels.
The wine remains on its lees for several months, which helps add to its richness, color, and depth. The wine is then aged in 70% to 80% new, French oak barrels for between 16 to 18 months before bottling.
The annual production of Chateau Feytit Clinet on average ranges from 1,200 to 1,500 cases per vintage. There is a second wine, Les Colombiers de Feytit Clinet.
The best vintages of Chateau Feytit Clinet are: 2022, 2021, 2020, 2019, 2018, 2017, 2016, 2015, 2012, 2010, 2009, 2008, 2006, 2005, 2000 Older vintages are not really the same wine, because they were produced under a leasing agreement with a different level of quality as their goal. That being said, starting with 2015, the wine of Feytit Clinet has never been better! 2020 is probably the best vintage ever produced at the property.
Prior to 2005, the wine of Chateau Feytit Clinet was not distinguished. Starting in 2006, Feytit Clinet brought their level of quality to a new level. 2008 was even better and 2010 could be the finest wine this Pomerol estate has ever produced. Prices remain low for Chateau Feytit Clinet, as their quality is not yet known to many Bordeaux wine-loving consumers.
When to Drink Chateau Feytit Clinet, Anticipated Maturity, Decanting Time
Chateau Feytit Clinet needs at least 8-12 years of aging in good vintages until it is ready to be enjoyed. Young vintages can be decanted for 2 hours or more.
This allows the wine to soften and open its perfume. Older vintages might need very little decanting, just enough to remove the sediment. Chateau Feytit Clinet offers its best drinking and should reach peak maturity between 10-30 years of age after the vintage.
Serving Chateau Feytit Clinet with Wine, Food, Pairing Tips
Chateau Feytit Clinet is best served at 15.5 degrees Celsius, 60 degrees Fahrenheit. The cool, almost cellar temperature gives the wine more freshness and lift. Chateau Feytit Clinet is best served with all types of classic meat dishes, veal, pork, beef, lamb, duck, game, roast chicken, roasted, braised, and grilled dishes.
Chateau Feytit Clinet is also good with Asian dishes, hearty fish courses like tuna, mushrooms, and pasta.
Château Feytit Clinet Wine Tasting Notes
18 Vintages 167,441 Views Sort by Vintage-Rating
2022
Château Feytit Clinet (Pomerol)

Deep, rich, purple in hue, the wine is packed with black plums, flowers, cloves, cinnamon, cherries, apple blossoms, smoke, and licorice in the aromatic profile. On the palate, the wine shows off its sensuous, silky wealth of plums, cherries, and chocolate form the initial sip. Concentrated, rich, and creamy, with vibrancy, length and suppleness, this is a gorgeous expression of Feytit-Clinet. The wine blends 90% Merlot with 10% Cabernet Franc. 14.9% ABV, 3.75 pH. The harvest took place September 5 - September 27. The yields were 33 hectoliters per hectare. This is the finest vintage of Feytit Clinet produced yet. Drink from 2026-2050. 96-98 Pts.

1,953 Views

Tasted

May 8, 2023

2021
Château Feytit Clinet (Pomerol)

Dark chocolate-covered plums and black cherries with roasted espresso bean overtones are all over here on the nose and on the palate. The wine finishes plummy with earthy nuances in the endnote. This is still the best deal in Pomerol. Drink from 2023-2035. 91-93

1,563 Views

Tasted

May 20, 2022

2020
Château Feytit Clinet (Pomerol)

Full-bodied, rich, deep and sensuous, here you find all the truffles, chocolate, flowers and silky, dark pit fruits you can ask for. On the palate, layer after layer of chocolate-coated black plums and cherries with a touch of spice and wet earth start off strong and end up even stronger, due to its freshness, length and sensuality. Drink it young, for its fresh, lush fruits, or age it for more truffles, flowers and other secondary nuances. Drink from 2025-2050.

2,031 Views

Tasted

Mar 21, 2023

Dark in color, the wine opens with flowers, truffle, boysenberry, blackberry, cherry blossoms and licorice. Lush, long and sensuous, there is a new-found polish to the fruit and tannin giving you much more definition and silky textures than experienced in previous vintages. The chocolately finish really sticks with you, which is a good thing because you will want to spend time enjoying its finesse, flavor, length, freshness and opulence. 95-97 Pts

3,136 Views

Tasted

May 20, 2021

2019
Château Feytit Clinet (Pomerol)

This is a wow wine. It only takes one sniff and sip before you are seduced by its wealth of black plums, dark cherries, truffles, espresso, licorice, and chocolate. However, it is the texture on the palate, with its freshness, velvety tannins, and layers of mouth-coating black plums, chocolate, and cherry liqueur that steal the show. This could be the best value in Pomerol today. If Pomerol is your thing, you should own this wine. Drink from 2024-2050.

1,059 Views

Tasted

Sep 1, 2023

It takes no time to see the greatness in this wine. Just pull the cork and discover the wealth of flowers, truffles, licorice, black plums and cherry liqueur. Rich, full, deep, opulent, silky and sensuous, the wine coats your palate with layers of plummy fruit, wet earth, and dark chocolate. And the best part is the wine lingers on your palate, o you get to enjoy all of its sensations 2 or 3 times before the wine is gone from your palate and you need another sip. This is the finest vintage of Feytit Clinet ever produced! Great job, Jeremy! Drink from 2025-2050.

4,809 Views

Tasted

Mar 29, 2022

This hits you right where it counts with all the truffle, dark chocolate and earthy plums, Good levels of concentration, richness, and velvety tannins make all the dark cocoa, black cherry, plum and truffle that much better. The finish really sticks with you too, coaxing you back for another sip. The wine blends 92% Merlot with 8% Cabernet Franc, reaching 14.8% ABV with a pH of 3.8. This is a contender for the finest vintage of Feytit Clinet ever produced. Great job, Jeremy! 95-97 Pts

8,098 Views

Tasted

Jun 8, 2020

2018
Château Feytit Clinet (Pomerol)

Flowers, cherries, plums, truffles, licorice, and a touch of cocoa in the nose. On the palate, the wine is rich, deep, multi-layered, and multi-faceted, with a long, intense finish, packed with dark chocolate, plums, espresso, spice, and black cherries. Texturally, this is creamy and sensuous, with length and lift on the palate and the back end. You can enjoy this today, but it is only going to get better with age. Drink from 2023-2045.

523 Views

Tasted

Sep 1, 2023

Deeply colored, the wine is packed with dark chocolate-covered black fruits with strong truffle notes on the nose and palate. Concentrated, lush, rich and with a serious depth of flavor, the finish delivers with its long, supple, luscious, fruit and truffle and cocoa character and velvety tannins. Give this stunner 6-8 years in the cellar and it will really begin to shine.

4,233 Views

Tasted

Apr 4, 2021

The truffle, dark cocoa, black cherry and plum core comes alive easily. The wine is pure silk and sexiness on the palate with opulent textures and sweet, earthy plums in the finish. The wine is made from a blend of 94% Merlot and 6% Cabernet Franc. 94-96 Pts

4,081 Views

Tasted

Apr 19, 2019

2017
Château Feytit Clinet (Pomerol)

Youthful and fresh, at the moment the wine is holding its cards close to its vest. With coaxing, you find chocolate mint, flowers, and cherries in the nose. Medium-bodied, the wine is soft and creamy on the palate. The finish is quite chalky, with a strong, refreshing mint note on the backend. Drink from 2023-2032.

274 Views

Tasted

Sep 1, 2023

Medium bodied, fresh, sweet and already showing off its black raspberry, floral, truffle and licorice filled character. Silky, and sweet, this will show well young and age for 20 years without trouble. The wine is made from a blend of 94% Merlot and 6% Cabernet Franc reaching 14% ABV.

5,406 Views

Tasted

Apr 26, 2018

2016
Château Feytit Clinet (Pomerol)

With a touch of lightning at the edge of the rim, you find truffles, smoke, tobacco, flowers, chocolate, and plums in the perfume. On the palate, the wine is silky, sensuous, and refined, with purity to the fruits, elegance to its texture, and touches of spice and truffle in the lingering pit fruits in the finish. This is a treat in the glass now, but it will develop well for up to 2 decades from here. Drink from 2023-2045.

551 Views

Tasted

Sep 1, 2023

Truffle, flowers, wet earth and ripe, cocoa dusted, dark red fruits feel silky on your palate. Vibrant and juicy, the wine will be even better with 7-9 years of age, as this is a beauty! Once again, Feytit Clinet remains the best value of any wine from Pomerol.

6,318 Views

Tasted

Sep 21, 2019

The perfect blend of truffle, wet earth, flowers, ripe cherries, plum and cocoa. Silky, soft and polished, there is more richness than usual here that meshes well with the freshness in its character.

7,555 Views

Tasted

May 19, 2018

Using 93% Merlot with 7% Cabernet Franc, this wine offers that great mix of truffle, flowers, cocoa, cherry and earth. Polished with silk, there is a heavenly sweetness in the fruit, feminine tannins and a freshness that piques your interest and pulls you deeper. Once again, Feytit Clinet remains the best value of any wine from Pomerol.

7,832 Views

Tasted

Apr 29, 2017

2015
Château Feytit Clinet (Pomerol)

Smoke, licorice, flowers, chocolate, and dark red pit fruits form the core of this wine. On the palate, the wine is silky, fresh, and creamy, with layers of black cherries, chocolate, and truffles on the mid-palate and in the finish. This was good, before, and now, with a few more years in the cellar, it is even better! Drink from 2023-2040.

507 Views

Tasted

Sep 1, 2023

Deep in color, the wine pops with truffle, cigar box, licorice, black cherry and oyster shell. Sensuously textured, the wine is full bodied, lush, long, concentrated, rich and vibrant. The mouth filling finish is loaded with dark chocolate covered black cherries and juicy sweet plums. Earthy, fruity and sexy, this is a beauty that Pomerol lovers should have in their cellars. Give this up to a decade and then its off to the races.

8,060 Views

Tasted

Sep 17, 2018

Potentially the best ever from Fetit Clinet. Polished sensuous, long and rich, there is good weight, density harmony and complexity. Lots of truffles and dark chocolate covered plums in the finish too.

7,498 Views

Tasted

Jul 12, 2017

Lavish with the enchanting scent of coconut, along with blackberry, black cherry, flowers, cocoa and boysenberry, this is bottled opulence. Dark red in color, a velvety ball-gown of a wine with the essence of purity in the fruit, this could be the best wine they have ever produced. Made from a blend of 94% Merlot and 6% Cabernet Franc, the wine reached 14.6% ABV. The spectacular finish is free from heat or any jammy qualities. 94 - 96 Pts

7,888 Views

Tasted

Apr 27, 2016

2014
Château Feytit Clinet (Pomerol)

On the leafy, minty, tobacco side of the style range, that depending on your view, adds or detracts from its plummy, black cherry, and cocoa core. Soft, vibrant, medium-bodied, and ready to go, no decanting needed, just pop, pour, and enjoy. Drink from 2023-2035.

379 Views

Tasted

Sep 1, 2023

Truffle, mint, licorice and tobacco notes pop as soon as you meet the glass. At the moment, it takes a bit of coaxing before the flowers and red fruits come to the surface, which is as it should be for a wine this young. On the palate, the wine is soft, polished, forward, fruit and fresh, with sweetness to the fruits that carry through to the finish. Give this classic example of Feytit-Clinet another 5 years and this should hit its stride.

4,175 Views

Tasted

Sep 17, 2018

Suave and polished with a supple, smooth, plum and chocolate character, the finish is long and refined. The wine was produced from a blend of 94% Merlot and 6% Cabernet Franc and is aging in 50% new, French oak barrels. 91-93 Pts

3,474 Views

Tasted

Apr 24, 2015

2013
Château Feytit Clinet (Pomerol)

Medium-bodied, with an herbal, crispness to its plums and cocoa character, the wine leaves you with a chalky, bright, red berry finish. This is fully developed and will be at its best over the next few years. Drink from 2023-2026.

261 Views

Tasted

Sep 1, 2023

Offering hints of licorice with cherries and truffle, coupled with a viscous texture for the vintage, the wine is completed by its mocha and cherry finish. From a blend of 95% Merlot and 5% Cabernet Franc, the wine reached 13.4% ABV and is aging in 70% new, French oak. 91-93 Pts

3,111 Views

Tasted

Apr 25, 2014

2012
Château Feytit Clinet (Pomerol)

Truffle, black cherry and earthy scents lead to a round, supple, silky, lush, berry filled finish with a really nice character and style.

5,615 Views

Tasted

May 15, 2015

Chocolate-covered cherries, spice and truffle with kirsch liqueur, fresh black raspberries, supple, sensuous textures and generous amounts of ripe, jammy berries make this wine a hit. This the best value in Pomerol today. 91-93 Pts

6,541 Views

Tasted

Apr 26, 2013

2011
Château Feytit Clinet (Pomerol)

Already showing aromatic development, the nose sports flowers, cocoa, wet earth and cherries. Medium/full bodied, with silky, polished tannins and sweetness to the polished red fruits, this early drinking charmer hits the spot today.

2,555 Views

Tasted

Sep 17, 2018

Located across the road from Chateau Clinet, this Pomerol has been on a roll since 2006. Blending 93% Merlot and 7% Cabernet Franc, the wine opens with chocolate, truffle, black raspberry and plum. Very supple, rich and plush, this Pomerol finishes with lush chocolate-covered plums. 92-93 Pts

5,150 Views

Tasted

Apr 21, 2012

2010
Château Feytit Clinet (Pomerol)

Flowers, plums, dark chocolate, smoke, licorice and black cherry with a hint of tobacco on the nose move you to the full-bodied, silky, lush, polished, fresh, vibrant palate. Opulent, lively, dark chocolate covered plums, black cherries and spearmint get better and better in the glass. This is still young and if you can wait another 5-8 years, this is going to be a markedly improved wine. It is not likely you are going to find a better Pomerol for the money. If you do, let me know about it.

3,552 Views

Tasted

Sep 17, 2018

There is no better wine for the money today from Pomerol than Feytit Clinet. And 2010 is their best vintage to date with its black cherry, plum, floral and earthy aromas. The soft, round, silky textures are a treat. Good now, better with age.

5,425 Views

Tasted

Oct 6, 2014

Feytit Clinet - Dense in color, chocolate covered black fruit, blueberry, plum and truffles make up the perfume. Dense, rich, fat, suave and polished, this rich wine offers length, persistence, balance and purity of flavor. 92-94 Pts

4,919 Views

Tasted

Apr 21, 2011

2009
Château Feytit Clinet (Pomerol)

Floral in nature, with all the truffle, smoke, black plum and cherry you need, the wine is lushly textured, sensuous, earthy and ready to go.

3,715 Views

Tasted

Sep 20, 2019

Deep in color with a nice shine to its hue, the wine pops with smoke, truffle, cocoa, flowers, incense, spice and dark red fruits. Full bodied, silky, sexy, fresh and lift to the sweet ripe, juicy plums, the wine keeps on going, which is what you want to find when you're really digging what is in your glass. Patience will be rewarded, if you can keep your paws off it for 5-8 years.

4,134 Views

Tasted

Sep 17, 2018

Deep in color, the wine is packed with dark chocolate, black cherry, truffle, boysenberry, coffee bean and plums. Plush round and soft, this blend of 95% Merlot and 5% Cabernet Franc is clearly the best deal in Pomerol today!

3,536 Views

Tasted

Aug 20, 2013

2008
Château Feytit Clinet (Pomerol)

Round, earthy, soft, and fresh, with layers of wet earth, dark cherries, cocoa, plum, truffle and cocoa. The tannins are soft and silky, the fruit is fresh and vibrant and best of all, this is ready to drink!

2,120 Views

Tasted

Sep 17, 2018

08 Château Feytit Clinet. This château, with its clay and gravel soils, is near Latour a Pomerol. The 08 is deep ruby. Black fruit, oak, earth, and plums make up the perfume. With round tannins and a fleshy personality, this opulently textured wine ends with a rich, chocolate covered plum finish. I like this vintage better than their 06 and 05. The 08 offers a lot of wine for the money. 91-93 Pts

2,503 Views

Tasted

Jul 30, 2009

2006
Château Feytit Clinet (Pomerol)

Solid, masculine style of Pomerol, which is correct for the vintage. With floral, cocoa, black cherry, licorice and earthy scents, with time, this could flesh out and become a softer, rounder, more elegant style of wine. But I prefer the 2008, 2009 and 2010.

6,104 Views

Tasted

Nov 14, 2011

2005
Château Feytit Clinet (Pomerol)

Bitter chocolate, plums, earth and spice aromas, medium bodied with a black cherry finish. There is a hint of green in the finish. This wine will not make old bones. I'd drink it over the next 7-10 years. Starting the following year, 2006, the wines from Feytit Clinet showed marked improvement. 2009 and 2010 are both outstanding Pomerol's.

5,268 Views

Tasted

Jul 1, 2011

2001
Château Feytit Clinet (Pomerol)

Earthy with truffle, tobacco, oyster shell and plums on the nose. The wine is medium bodied, soft, silky, polished, and just delicious. Drinking in the sweet spot today, the finish offers freshness, vibrancy, juicy, sweet, plums, licorice and cocoa. The wine has really developed well over the past few years.

1,754 Views

Tasted

Sep 17, 2018

Medium bodied with soft textures, soft plum notes were easy to find in this elegantly styled wine. There was a a light green tint to the fruit and a hint of bitterness in the finish marred the wine. However this property, located next to Client and near Latour a Pomerol is a property to watch as they are sparing no expense in striving to make the best wine possible.

2,702 Views

Tasted

Mar 17, 2008