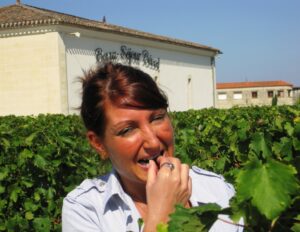 In 2009, St. Emilion lacks the same level of consistency and freshness found in the 2005 vintage.  2005 remains the reference year for fans of St. Emilion wines.  That being said, there are some outstanding wines worth purchasing from 2009 at all different price points.   Interestingly, in this inconsistent vintage, a few St. Emilion chateaux produced the best wine they have made in decades and some made the finest wine they have ever produced.
2009 St. Emilion is a mixed bag, which makes it hard to be a "Saint In The City", or is that a village?
2009 Angelus is opaque in color. Ripe dark berries, oak, licorice, minerals and black raspberry flavors pop from the glass.  This is fleshy, flashy, sensuous, thick wine coats your palate with rich, ripe, dark berries.  Hubert de Bouard thinks the 09 is a better Bordeaux wine than 2005. I do not agree.  But 2009 is a stunning wine.  97-98 Pts.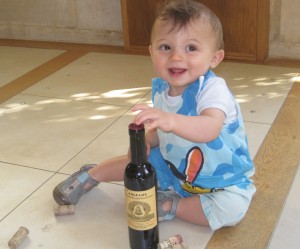 2009 Les Asteries starts off with licorice, minerality, plums and coffee. This powerful, mineral driven wine finishes with crushed stone and dark berry flavors. 90-92 Pts
2009 Ausone is pure crushed stone, smoke, fennel and black with blue fruits in the nose. Full bodied and supple, this rich, silky, voluptuous Bordeaux wine, produced from 55% Cabernet Franc and 45% Merlot ends with pure sweet plums, minerals and fresh dark berries. 96-98 Pts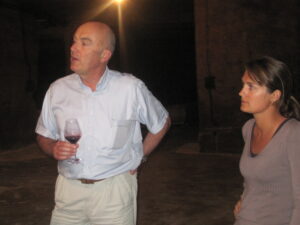 2009 Chapelle d'Ausone, with its mineral, smoke and mixed berry nose comes across as a mini version of its big brother, Ausone.  91-93 Pts
2009 Barde Haut is deeply colored, with floral, licorice, cherry and dark berry aromas. Silky textured, ends with sweet, dark berry flavors and freshness.  91-93 Pts
2009 Beau-Sejour Becot is a deeply colored wines filled with freshness, minerality, ripe blackberry, licorice and chocolate. This full bodied, opulent, round textured, ripe wine ends with a long chocolate covered black cherry finish with hints of licorice. 92-94 Pts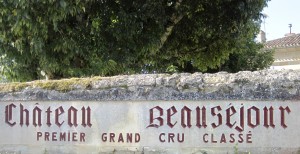 2009 Beausejour Duffau is no longer a one hit wonder.  1990 was the last time this stunning terroir produced a must have wine, but the 2009 is the real deal.  Thanks to the assistance of St. Emilion's dynamic duo, Stephan Deroncourt and Nicholas Thienpont, things have officially turned around at Beausejour Duffau. Inky in color, with intense minerality, licorice and jammy dark fruits, this wine stains your palate.  Decadently textured, with freshness and length, this serious wine ends with licorice, chocolate covered black cherries and fresh plums.  This is a top Bordeaux wine from St. Emilion in 2009.  96-98 Pts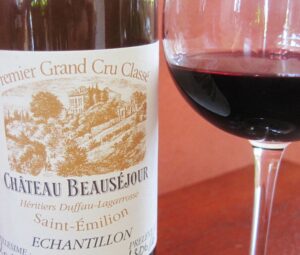 2009 Beausejour 1901, produced from vines planted in 1901 is stuffed with ripe jammy berries, licorice and spice. Not much of this is produced, but it's worth seeking out as it sells for a song.
2009 Belair-Monange has a perfume of chocolate covered black raspberries, licorice, floral and minerals.  With supple textures, medium/full bodied, the wine ends with fresh, black cherry and licorice notes. 92-95 Pts
2009 Bellevue comes from the recently acquired property across the street from Angelus. Hubert de Bouard thinks the terroir is as good, or better than much of the Angelus terroir.  The inky colored wine with its potent, black raspberry, licorice, floral and stone aromas is enticing. Made from 99% Merlot, this is full bodied, concentrated and opulent in texture. Low in acidity, this Bordeaux wine fills your mouth with ripe dark berries. 93-95 Pts
2009 Bellevue Mondotte is inky black in color.  Blackberry, fresh picked, perfectly ripe blueberries, spice rack, jam, smoke and stone quarry aromas waft pop from the glass.  Thick, dense and filled with rich, round, concentrated layers of lush, opulent fruit, this intense wine ends with crushed velvet and silk textures and a powerful, dark, jammy berry finish. 96-98 Pts
2009 Berliquet comes from a 9 hectare vineyard planted at 6,000 vines/ha with an average age of 40 years on clay, rocky chalk and limestone soils. Net yields in 2009 were only 19hls/ha. For the first time the property employed laser optical sorting. This is a practice they will continue.  Malo took place in barrels with subsequent aging on the lees for six months. Plans call for the wine to be aged for 15 months in 50% new and 50% one year old barrels. Produced from 73% Merlot, 25% Cabernet Franc and 2% Cabernet Sauvignon, the wine offers supple textures, round tannins and ripe dark berries with hints of licorice in the finish. Due to the participation of Stephane Derenoncourt and Nicolas Thienpont, coupled with their spare no expense attitude, this is a property to watch out for. 80-91 Pts
2009 Cadet Bon is earthy, filled with stone, dark fruit and jammy strawberries.  Produced from 85% Merlot, this fleshy wine should drink well early. 87-89 Pts
2009 Canon is dark ruby, mineral, floral, dark raspberry, spice and licorice aromatics pair well with a mouthful of intense, silky, sweet berries, purity and freshness that end with ripe plums, spice and licorice. Canon now includes some fruit from the replanting that was done in 1998.  New plantings are taking place with Cabernet Franc vines.  The vineyards are currently 25% Cabernet Franc. This will be increased to 35% over time.  According to the director John Kolasa, "At Canon the goal is to produce a Bordeaux wine that will age and improve for decades. Canon is not at its best when drunk young".   93-95 Pts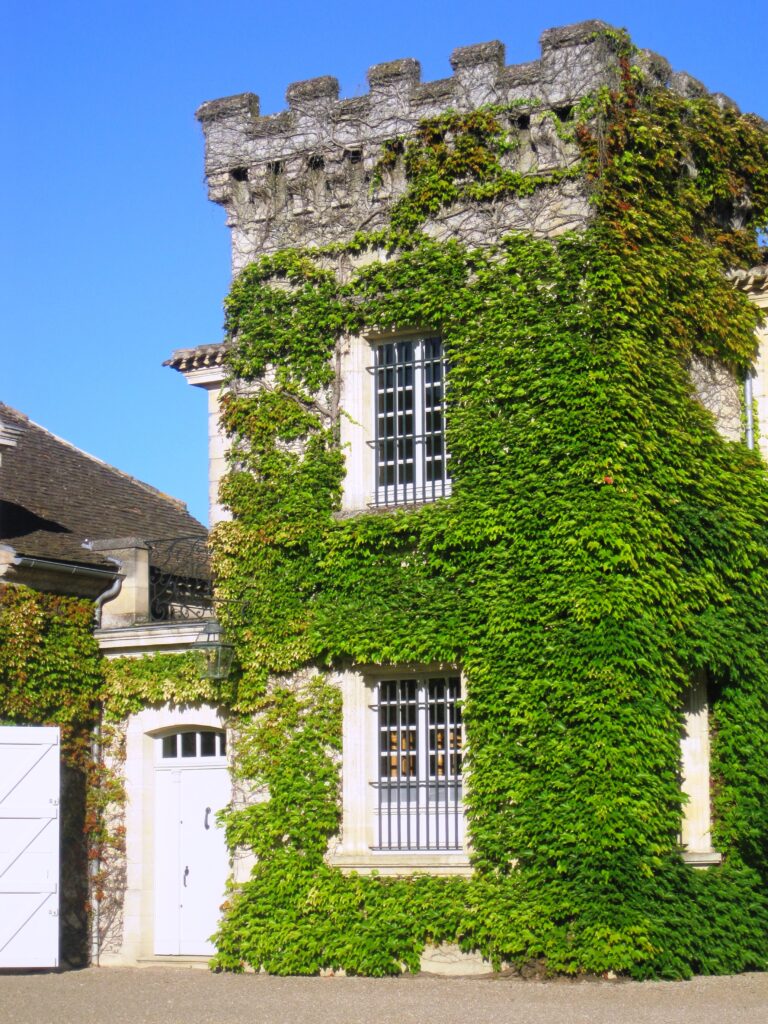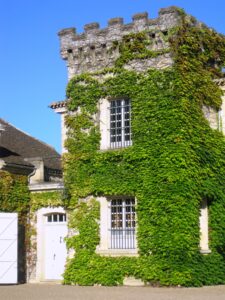 2009 Canon La Gaffeliere is produced using as much of a bio dynamic approach as possible.  Herbicides, pesticides, or insecticides are never used.  Fermentation of the whole, uncrushed berries, takes place in temperature-controlled oak tanks, punctuated by regular, pneumatic pigeages. Malolactic is performed in 100% new barrels from eight different cooper . The wine shows minerality, floral, spice, coffee, leaves, plums, round tannins, fresh berries, full bodied, stone and berries in the finish.  92-94 Pts
2009 Le Carre is filled with caramel, dark berries, licorice and coffee. This full bodied wine ends with chocolate covered dark berries, licorice and plums. 91-93 Pts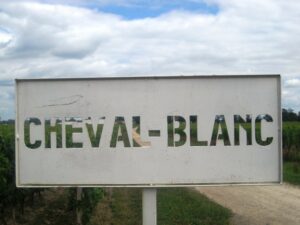 2009 Cheval Blanc is on fire in this vintage.  Produced from 60% Merlot and 40% Cabernet Franc, which is a very high percentage of Merlot for the chateau, the wine explodes with intense jammy black raspberry, flowers, spice, and incense aromatics.  Powerful, ripe, sweet, velvet textured and perfectly balanced, this opulent, deep wine finishes with endless waves of ripe spicy berries.  This wine personifies decadence, elegance and power. 96-99 Pts
2009 Le Petit Cheval produced from 65% Cabernet Franc and the remainder Merlot is medium bodied and filled with silky black raspberry and boysenberry flavors.  90-92 Pts
2009 Clos Dubreuil  is stuffed with ripe black raspberries, limestone, dark cherry and espresso beans.  Full bodied with rich, supple textures, this is a major improvement over previous vintages. This Bordeaux wine is concentrated with fresh, ripe, jammy berries, plums and chocolate. 92-94 Pts
2009 Clos des Jacobins is filled with ripe, mixed berries, anise, smoke, espresso and fresh herbs.  Full bodied with ample rich, fresh, dark, ripe pit fruit that fills your mouth in the licorice tinted finish.  Hubert Bouard consults the property on their Bordeaux wine making. 91-93 Pts
2009 Clos Fourtet located almost in the center of the St. Emilion village, with a terroir of clay and limestone is dark, ruby in color. Filled with jammy blackberry and licorice scents, this powerful fleshy wine ends with a pure, silky, black fruit filled finish. 94-96 Pts
2009 Clos L'Oratorie is a blend of 90% Merlot, 5% Cabernet Franc, and 5% Cabernet Sauvignon. The owner, Stephan Neipperg works the vineyards with a biodynamic approach. No herbicides, pesticides or insecticides are used. Yields were only 28 hls per ha, in part due to the May hailstorm. Smoke, licorice, coffee and fresh blackberry scents are coupled with supple textures in the mouth. This Bordeaux wine finishes with fresh dark cherries and blackberry jam.  90-92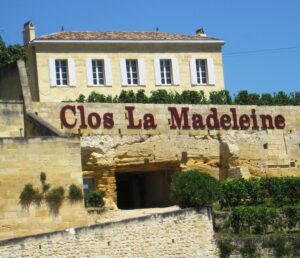 2009 Clos La Madeleine offers intense minerality along with ripe dark berries. This fleshy wine is the best example from this property I remember tasting. Situated just outside the village next to Belair-Monange, the vineyard is planted on limestone based soils with a cepage of 60% Merlot and 40% Cabernet Franc. The winery is consulted by Hubert de Bouard of Chateau Angelus, and the improvement shows. 89-92 Pts
2009 Clos St. Martin, the smallest classified wine in the Bordeaux appellation comes from a 1.33-hectare vineyard. Planted to 7,000 vines/ha, with an average age is 31 years and soils of clay and limestone soils over the limestone plateau. The wine is filled with spicy dark fruit, anise, stone, plums and espresso scents.  This richly textured, sultry wine was produced from 75% Merlot, 15% Cabernet Franc and 10% Cabernet Sauvignon.  The wine ends with fresh black cherries infused with anise. 92-95 Pts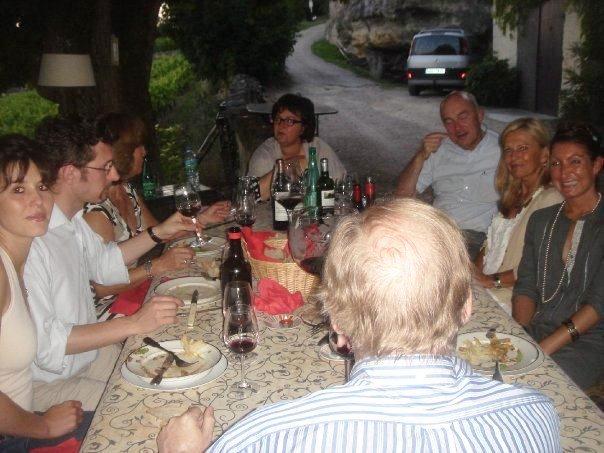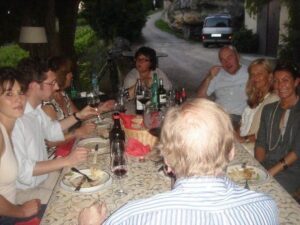 2009 La Clotte  from limestone, sand and clay terroir offers dark ripe fruit, minerality and freshness along with opulent textures. This wine remains one of the insider's secrets of St. Emilion.  Due to its high quality, great style and low price, this Bordeaux wine is often purchased by many of St. Emilion's most famous wine makers. 91-93 Pts
2009 La Commanderie produced from 90% Merlot and the remainder Cabernet Franc is an easy drinking style of wine that does not demand time before showing its light, red and dark berry charms 82-84 Pts
2009 La Confession from a blend of 68% Merlot and 32% Cabernet Franc, is dense, rich, fat and mouth filling.  The wine finishes with licorice coated plums and blackberries. 91-93 Pts 
2009 Cote de Baleau is a definite candidate for top value Right Bank wine of the vintage. This Eight hectare vineyard planted at 7,000 vines/ha is a blend of 70% Merlot, 15 Cabernet Franc and 15% Cabernet Sauvignon. 3,000 cases were produced.  Licorice, ripe berries and hints of oak are easy to find. Fleshy in texture, with a round, dark berry filled finish that will drink well early.  It's not often consumers are offered good Bordeaux wine from a great vintage at reasonable prices.  Lovers of St. Emilion should be all over this wine.  89-91 Pts
2009 Couspade offers licorice, dark berries, smoke and coffee aromas. Soft and round, this ripe wine with its licorice, coco and black raspberry flavors will drink well early. 88-90 Pts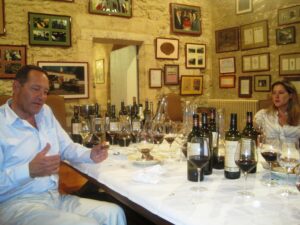 2009 Le Dome is inky black. Produced from a whopping 80% Cabernet Franc, this unique wine offers licorice, fresh herbs, black raspberries, black cherry jam, coffee, espresso and smoke aromas. Full bodied and filled with ripe fruit, this powerful Bordeaux wine ends with a long finish of fresh blackberry, toasty oak, licorice, and mocha flavors. 92-94 Pts
2009 Faurie de Souchard opens with crushed stone, ripe blackberry and licorice scents. This round style of wine will drink early. 87-89 Pts
2009 Figeac opens with fresh ripe blackberries and cassis, minerality and licorice notes. The wine finishes with dark berries and spice.  90-93 Pts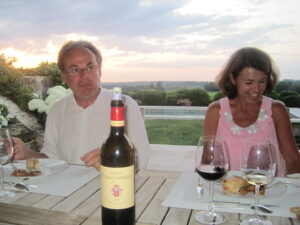 2009 Fleur Cardinale from a blend of 70% Merlot, 20% Cabernet Franc, and 10% Cabernet Sauvignon, opens with a kirsch, black raspberry, espresso and jammy blackberry nose.  Full bodied, rich and ripe, this Bordeaux wine finishes with sweet black cherries, licorice, mocha and spice. 91-94 Pts
2009 Fonroque is filled with spicy dark berries and fennel. Medium to full bodied with soft textures and a dark cherry filled finish. 90-92 Pts
2009 La Gaffeliere opens with limestone, ripe dark berries, spice and smoke aromatics. Silky in texture, this Merlot based wine ends with ripe, fresh boysenberries and licorice. 92-94 Pts
2009 Godeau was produced from 95% Merlot and 5% Cabernet Franc from a 5.5 hectare property located not far from Tertre Roteboeuf and Troplong Mondot. Stephane Derenoncourt started consulting the property in 2007. 2009 is their first success story. Dark in color, this mineral filled wine offers spice, floral, black raspberry, chocolate and licorice aromas.  Supple in texture, this round wine ends with fresh black cherry, anise and coco flavors. Due to the high quality and low price point, this is a Bordeaux wine to keep an eye on. 91-94 Pts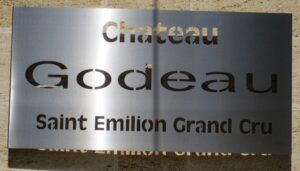 2009 Gomerie produced from 100% Merlot is filled with black licorice, fresh plums, coffee, chocolate and black raspberries with hints of jam. Soft, sexy and round in style, this blends elegance and opulence, finishing with rich, ripe black raspberry and dark cherry sensations. 92-94 Pts
2009 Grand Corbin Despagne is a medium bodied wine with jammy blackberries, spice and minerality. The wine ends with a round, black cherry filled finish. 89-91 Pts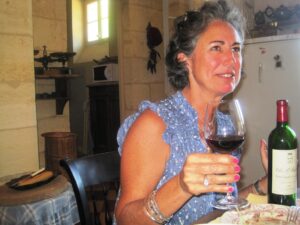 2009 Grandes Murallies is a knock out!  This tiny, 1.46-hectare vineyard is planted at 7,500 vines/ha, exclusively to Merlot. The soils are sandy-clay atop the Saint Emilion limestone plateau. Deeply colored, with coco, spice, baked fruit pie, cinnamon stick and fresh jammy berries explodes from the glass.  This sexy stylish wine pours into our mouth with an intense, thick, black and blueberry filled finish, complicated by licorice and dark cherries. This is the first time I have scored this wine higher than their Clos St. Martin property. But they deserved it.  94-96 Pts
2009 Grand Mayne is deeply colored with fresh ripe black raspberries, plums, boysenberry, fennel and coffee scents.  Full bodied with round tannins and concentrated with ripe berries, the wine ends with fresh, dark berry and juicy plum flavors. 91-93 Pts
2009 Haut Corbin from 90% Merlot and 10% Cabernet Franc is medium bodied and light in style.  The wine offers some plush dark berries in its soft, easy to drink style. 86-88 Pts
2009 Jean Faure with its dark berry person is an early drinking St. Emilion. 84-86 Pts
2009 Laforge, which takes its name from the trade of a former owner who was a blacksmith, is deeply colored. With licorice, blackberry and coffee notes, this full bodied, richly textured Bordeaux wine finishes with fennel and dark berry flavors. 90-92 Pts
2009 des Laudes with is spicy jammy berry and licorice flavored profile is a nice value wine.
2009 Lucia comes from a 3.06-hectare vineyard, part of which was planted in 1901, in clay, and limestone soils. The wine, a blend of  90% Merlot and 10% Cabernet Franc produced yields of only 25 hls/ha.  With its ripe dark fruit, licorice and mineral driven personality, this finishes with fleshy dark cherries and anise. 89-91 Pts
2009 Le Jurat offers spicy berries in the nose.  Medium bodied with a slightly drying finish. 81-83 Pts
2009 Larcis Ducasse produced from 81% Merlot and 19% Cabernet Franc is dark purple in color. Limestone, black raspberry, smoke and spicy aromatics start the wine off. Soft rich and full bodied, but lacking the intense concentration found in the remarkable 2005, this rich, sultry Bordeaux wine ends with spice filled, dark fruit and licorice flavored finish. 94-96 Pts
More tasting notes from St. Emilion will be published shortly.