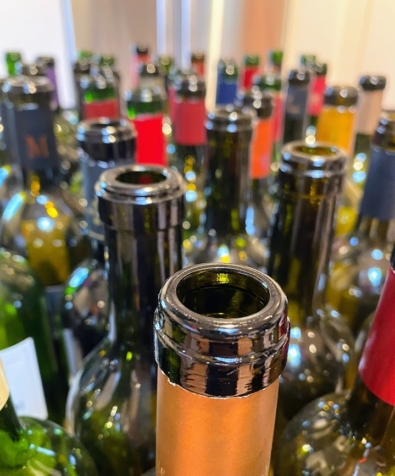 Some of the best value wines of the 2020 Bordeaux vintage come from the humble Bordeaux appellation. Yes, the appellation is huge, with a lot of industrial wines. But, if you know where to look, value seekers can score a lot of delicious, ready-to-drink, red and white Bordeaux wines, which sell for friendly prices.
As you peruse the following 2020 Bordeaux wines, you will notice a lot of familiar names. This is because of appellation rules. Today several producers are working with grapes not allowed in their appellation, so the wines are sold as generic AOC Bordeaux. You see this more and more with white wines as growers in Margaux, St. Estephe, St. Emilion, and the Cotes de Bordeaux, as well estates in Sauternes are making some very fine, dry white Bordeaux wine.
To read reports on the 2020 Bordeaux vintage in every appellation, as well as a 2020 Bordeaux vintage summary and analysis, please see The 2020 Bordeaux Complete Guide
The following 2020 Bordeaux wines were all tasted in non-blind conditions in my office.
2020 dAiguilhe Blanc – Bordeaux – Green apples, white peach, honeysuckle, and tangerine come to the surface of the nose. The wine is sweet, round, lush, and fresh, with creamy textures, and yellow citrus with a background note of honey that comes in at the end of the finish. The wine is produced from 100% Sauvignon Blanc. Drink from 2023-2030. 92 Pts
2020 Alba Mauvinon – Bordeaux – Produced from 100% Sauvignon Blanc, the wine shows off its yellow, and orange citrus easily. The wine is creamy in the mouth with sweet, yellow citrus in the finish. Drink this on the young side. Drink from 2023-2026. 87 Pts
2020 Auguste – Bordeaux – Oak, licorice, flowers, espresso, and cocoa with sweet plums which come through with ease in the perfume, and on the palate. This will be perfect to enjoy on release. Drink from 2023-2028. 87 Pts
2020 Aurore À Tous – Bordeaux – Medium-bodied, bright, crisp, and crunchy red fruits show in the nose, and on the palate in this straightforward, chewy wine. Drink from 2023-2027. 84 Pts
2020 Bastor-Lamontagne Confidence – Bordeaux – White flowers, white peaches, and grapefruit peel with a dab of honey to add some sweetness. Forward, and early drinking, you can enjoy this at its peak in its vibrant youth. Drink from 2023-2028. 90 Pts
2020 Bellevue Malartic – Bordeaux – Medium-bodied, with a core of red currants, tobacco leaf, and peppery herbs, and spices. Bright, crisp, and a bit tart in the fresh, this will be early in its youth. Drink from 2023-2027. 85 Pts
2020 Birazel Auguste – Bordeaux – Medium-bodied, almost light in weight, with a tart, bright, crisp core of red fruit with an accent of cocoa, and chalk in the finish. Drink from 2023-2027. 84 Pts
2020 Birazel Romane – Bordeaux – Bright yellow citrus with mango, tangerine, and creamy, mildly honeyed, pineapple accents for early-drinking pleasure. Drink from 2023-2027. 87 Pts
2020 Bonnet Merlot Cabernet – Bordeaux – Forward, medium-bodied, soft, round, and fruity wine for easy-going, uncomplicated sipping over the next few years. Drink from 2023-2026. 85 Pts
2020 Brane Cantenac Blanc – Bordeaux – The debut vintage for this new white wine from Brane Cantenac is loaded with spicy, orange, and yellow citrus, pears, green apples, and white flowers. Juicy, creamy, and with loads of chalky yellow, orange, and green citrus, Granny Smith apple with chalky tannins, this is already delicious in your glass. Drink from 2023-2028. 92 Pts
2020 Charreau Wilson Silla Blanc Sec – Bordeaux – Flowers and orange rind with a touch of yellow citrus with herbal notes on the back end are what you will find here in the near-term drinker. Drink from 2023-2024. 83 Pts
2020 Cheval Blanc Le Petit Cheval Bordeaux Blanc – Bordeaux – Bright, yellow, and orange citrus with touches of pears, and green apples along with a tint of honey that comes through on the nose, and palate. This is already delicious, and it should continue offering pleasure for up to a decade. Drink from 2023-2032. 93 Pts
2020 Clos des Lunes Lune d'Argent – Bordeaux – With just a swirl you find waxy lemons, white peaches, and aromas of flowers. Sweet, vibrant, juicy, and fresh with a blend of Meyer lemons, and tangerine sweetened with a dab of honey and a sprig of mint on the backend. Drink from 2023-2030. 91 Pts
2020 Clos des Lunes Lune d'Or – Bordeaux – Orange blossoms, white peach, vanilla, white flowers, and green apple notes are all over the bouquet here. On the palate, the wine is fresh, lush, and creamy, with a nice sweetness, and purity to all the yellow citrus, and mango in the finish. Drink from 2023-2033. 92 Pts
2020 Cos d'Estournel Pagodes de Cos Blanc – Bordeaux – White peach, orange rind, honeysuckle, and green apples show in the nose, and on the creamy, pear, lemon rind, and white peach filled palate. Drink from 2023-2029. 91 Pts
2020 Cos dEstournel Blanc – Bordeaux – White peach, honeysuckle, green melon, lemon peel, flowers, and pineapple show up with little effort in the nose. On the palate, the wine is sweet, creamy, vibrant, and complex, leaving you with its tea-like, infusion of white peaches, orange blossom, and lemon chiffon. Drink from 2023-2032. 94 Pts 94 Pts
2020 Cote Montpezat Cuvée Compostelle Blanc – Bordeaux – White flowers, a drizzle of honey, lemon, green apples, and spice form the center of this fresh, refreshing, yellow citrus-filled wine. Drink from 2023-2028. 90 Pts
2020 Croix de Labrie Stella Solare – Bordeaux – Lush, rich, and loaded with flowers, white peach, orange, and yellow citrus, and almonds on the nose, as well as on the oily, creamy palate. The wine finishes with sweet, juicy, yellow citrus along with a hint of mango. Drink from 2023-2028. 91 Pts
2020 Curton La Perriere – Bordeaux – Kirsch, and flowers come through on the nose, and on the medium-bodied, soft, polished, easy-to-like palate. The wine is sweet, and fresh, without much complication, instead, it is focused on its instant, drinkable character. Drink from 2023-2028. 89 Pts
2020 Du Juge – Bordeaux – Medium-bodied, herb-tinted, forward, red berry-fruited wine with a clipped finish for early, uncomplicated drinking. Drink from 2023-2025. 83 Pts
2020 Famille Bouey Cuvee 23 – Bordeaux – Honeysuckle, orange, and yellow citrus in a creamy package for uncomplicated, early drinking pleasure with a sweet, citrus finish. Drink from 2023-2025. 85 Pts
2020 Famille Bouey Les Parcelles N 9 – Bordeaux – Produced from 100% Sauvignon Blanc, the wine is loaded with honeysuckle, and fresh, lemon rind. It will be best enjoyed in its youth. Drink from 2023-2024. 84 Pts
2020 Faugeres Blanc – Bordeaux – Juicy lemons, and white flowers open the nose, while on the palate, the wine is all about its core of sweet, white peaches, apricots, and creamy lemon chiffon. Drink from 2023-2030.
91 Pts
2020 Fleur Haut Gaussens Sauvignon Blanc – Bordeaux – Light, fresh, lemon-centric, early drinking 100% Sauvignon Blanc that needs to be consumed in its youth. Drink from 2023-2025. 84 Pts
2020 Grace Fonrazade Blanc – Bordeaux – White peach, orange rind, and honeysuckle show up easily in the nose. On the palate, the wine is fruity, creamy, and ready to go, as well as needs to be drunk in its youth. Drink from 2023-2025. 85 Pts
2020 Guiraud Blanc Sec – Bordeaux – Apricots, almonds, flowers, and a dab of honey create the perfume. The palate is even better with its layers of lusciously-textured, oranges, candied lemon, and notes of white peach that show up in the vibrant, creamy finish. This is the debut of this new wine from Guiraud which is the brainchild of Sandrine Garbay. The wine truly tastes exactly like what you want from a dry Sauternes. Drink from 2023-2035. 92 Pts
2020 Haut L'Abeille Les Robins – Bordeaux – White peach, apricot, and apples are all over the place in this creamy blend of Chardonnay, and Semillon. Drink from 2023-2026. 87 Pts
2020 Haut L'Abeille Les Robins – Bordeaux – Quite floral in nature, you also find an array of cooking spices that add to the deep, red pit fruits in the nose, and on the palate. The medium-bodied, soft, sweet red fruit with a hint of chocolate in the supple textured finish is already delicious in your glass. 2023-2033. 90 Pts
2020 Haut Meyreau – Bordeaux – Medium-bodied, forward, early-drinking, simple, chewy, sweet, and tart, red pit fruit-oriented wine that will best in its youth. Drink from 2023-2027. 85 Pts
2020 Haut Meyreau Cabernet Franc – Bordeaux – Medium-bodied, fresh, bright, crisp red fruit with a sharp, herbal, red berry finish with a dose of burnt cocoa coming in at the end. This is an interesting wine to taste as it is one of the few Bordeaux wines produced using 100% Cabernet Franc. Drink from 2023-2029. 87 Pts
2020 Haut Meyreau L'Eclat – Bordeaux – Medium-bodied, crunchy red fruits with a hint of cocoa show easily in this light, ready-to-drink, Merlot-based blend. Drink from 2023-2027. 85 Pts
2020 Hubert de Boüard Cabernet Franc – Bordeaux – One of the few Bordeaux wines made from 100% Cabernet Franc, the medium-bodied wine offers an earthy, leafy, plum, and mocha note in the nose, on the palate, and in the finish. Drink from 2023-2028. 90 Pts
2020 Hubert de Boüard Chardonnay – Vin de France – Flowers, yellow apples, bananas, and a dab of citrus come through nicely in the nose, and on the creamy palate. Drink from 2023-2026. 90 Pts
2020 Hubert de Boüard Merlot – Bordeaux – Fruity, fruity, round, soft, sweet, and juicy, with a touch of chocolate in the plummy finish, the wine is perfect for charming, near-term, easy drinking. Drink from 2023-2028. 90 Pts
2020 Hubert de Boüard Sauvignon Blanc – Bordeaux – Fresh lemons, grapefruit, and green apple notes are all over the place here on the nose, and palate. I like the dab of honey and the crispness in the yellow fruit that show up as well. Drink from 2023-2027. 90 Pts
2020 Hubert de Boüard Sémillon – Bordeaux – White peach, honeyed yellow citrus, mango, and spicy accents shine in this ready-to-go, fresh, creamy white wine. Drink from 2023-2026. 89 Pts
2020 Julien – Bordeaux – Medium-bodied, soft, easy-to-drink, uncomplicated, fresh, plummy wine that will be best in its, pleasant, fruity youth. Drink from 2023-2030. 87 Pts
2020 La Dauphine Blanc – Bordeaux – White peach, flowers, spice, green apples, and pears create the nose. Sweet, creamy, and fresh, with a core of white peaches on the palate, and in the finish. This will be best on the young side, over the next few years. 88 Pts
2020 La Fleur Morange Blanc – Bordeaux – Yellow, and green apples with a floral edge are created by blending 50% Sauvignon Blanc with 50% Sauvignon Gris. The wine is rich, ripe, and creamy, and will be best in its youth. Drink from 2023-2027. 89 Pts
2020 La Fontaine de Genin – Bordeaux – Medium-bodied, fresh, chewy, red berry, and earthy wine with a savory accent in the straightforward, easy-to-understand finish. Drink from 2023-2028. 87 Pts
2020 La Freynelle Cabernet Sauvignon – Bordeaux – Bright, crisp, crunchy, chewy, savory red fruits with an herbal edge that will be perfect for drinking over the next few years. This makes a good wine to bring to a blend tasting as it is one of the few Bordeaux wines produced from 100% Cabernet Sauvignon. You can drink this on a release or wait a few years for the wine to soften, and fill out. Drink from 2023-2030. 87 Pts
2020 La Freynelle Petit Verdot – Bordeaux – Forward, sweet, lush, open, and fresh, the medium-bodied, spicy, peppery, red pit fruit-oriented wine finishes with a strong, savory edge. Drink from 2023-2030. 87 Pts
2020 La Rose Perriere Blanc – Bordeaux – White peach, roasted almonds, and guava come through on the nose. Fruity, creamy, forward, and loaded with more sweet citrus, and white peach in the mouth, this is ready to go for the next few years. Drink from 2023-2027. 88 Pts
2020 Lafaurie-Peyraguey Blanc Sec – Bordeaux – Grapefruit, ginger, white peach, pineapple, and lemon chiffon with a touch of flowers create the beautiful perfume. On the palate, the wine is creamy, fresh, and focused on its blend of white peach, and yellow citrus with just a touch of honey, pineapple, and chalk on the backend. Drink from 2023-2029. 92 Pts
2020 Lamothe-Vincent Heritage – Bordeaux – Soft, fresh, and sweet, the wine is medium-bodied, with a light touch of chocolate that accompanies the cherries, and savory plums in the finish. This will be best in its vibrant, fruity youth. Drink from 2023-2030. 87 Pts
2020 Laurence Blanc Sec – Bordeaux – Flowers, Anjou pears, green apples, and spice are all over the place in the perfume, and on the fresh, zesty, yellow citrus, and spice-filled palate. Refreshing, and crisp, this is ready for dinner tonight! Drink from 2023-2028. 91 Pts
2020 Laurence Petite Laurence – Bordeaux – Soft, forward, medium-bodied, and open, the wine displays, and floral, cherry, and thyme character on the nose, and soft, palate. Drink from 2023-2028. 87 Pts
2020 Leroy-Beauval – Bordeaux – Flowers, chocolate, espresso, plums, and spice create the nose. Medium-bodied, soft, and polished, with a mouthful of sweet, ripe, lush, black cherries coated with chocolate that linger, this is one of the top generic. Bordeaux AOC wines., and it is going to be delicious on release. Drink from 2023-2033. 91 Pts
2020 Leroy-Beauval Blanc – Bordeaux – Mango, lemon rind, honeysuckle, flowers, and green apples for the core of the wine, finishing with fresh, sweet, and round, green apples with Meyer lemons, and spice, in the creamy finish. Drink from 2023-2029. 90 Pts
2020 Malleret Blanc – Bordeaux – White flowers, and lemon zest, with a touch of pear, comes through on the nose, and palate of this ready-to-drink, white Bordeaux. Though, this requires drinking over the new few years. Drink from 2023-2026. 87 Pts
2020 Minvielle – Bordeaux – Crisp, bright red fruits with a touch of cocoa for early drinking. Drink from 2023-2025. 83 Pts
2020 Minvielle Bio – Bordeaux – Medium-bodied, bright, fresh, forward, red fruit-oriented wine for early drinking. The wine comes from an organically farmed parcel of 100% Merlot. Drink from 2023-2027. 85 Pts
2020 Nardian Blanc – Bordeaux – Honeyed orange rind, flowers, vanilla, pineapple, green apples, and spice open the perfume. The creamy palate delivers zesty lemons and almonds with a creamy edge. This is already good to go. Drink from 2023-2028. 91 Pts
2020 Pabus Argile de Pabus – Bordeaux – The wine is packaged in a unique, amphora-shaped bottle as it was aged entirely in amphore for 15 months. On the nose, the wine is spicy, leafy, and loaded with licorice, and black raspberries. On the palate, the wine is spicy, jammy, and herbal, with a leafy, round, fruity, creamy-textured finish. The cool shape of the bottle might be even better than the wine. Drink from 2023-2030. 87 Pts
2020 Paveil de Luze Blanc – Bordeaux – Grapefruit, orange rind, and flowers form the core of this forward, creamy wine. The finish is all about its blend of yellow, and green apples with pears, and lemon rind. You can enjoy this over the next few years. Drink from 2023-2027. 89 Pts
2020 Plain-Point Blanc – Bordeaux – Grapefruit, lemon peel, orange rind, and flower stems for the perfume here. Sweet, fresh, and creamy with a nice layer of lemon chiffon with green apples on the palate, and in the finish. Drink from 2023-2029. 90 Pts
2020 Plaisance – Bordeaux – Bright, medium-bodied, dusty, and savory, with a strong herbal edge to the red fruits in the peppery, and herb-oriented finish, this will be at its best over the next few years. Drink from 2023-2026. 84 Pts
2020 Poitevin – Bordeaux – Peaches, citrus, pears, and a touch of honey blend together well in this creamy, early-drinking white wine. Drink from 2023-2026. 86 Pts
2020 Puy Redon Chardonnay – Vin de Pays Pyrénees-Atlantiques – Yellow fruits, chalk, citrus, pears, and flowers form the core of this creamy wine that is already serving a nice delicious blast of fruits and freshness. Drink from 2023-2029. 89 Pts
2020 Puygueraud Blanc – Bordeaux – White flowers, lemons, and green apples create the nose. On the palate, the wine offers sweet, juicy lemons with a solid touch of sea salt, and mint, that carries from the mid-palate all the way through to the finish. Drink from 2023-2028. 90 Pts
2020 Reignac Blanc – Bordeaux – Smoky, yellow, and orange fruits with freshness, and a creamy, fruity finish are what you will find here. Drink from 2023-2028. 88 Pts
2020 Saint-Nicolas Cuvee Merlot – Bordeaux – Produced from 100% Merlot with no added sulphur, the wine is fruity, forward, soft, and round with an easy-to-like, plummy character with a touch of chocolate that comes in during the endnote. You can enjoy this with ease on release. Drink from 2023-2028. 88 Pts
2020 Talbot Caillou Blanc – Bordeaux – Yellow citrus, orange rind, almonds, and honeysuckle show up in the nose, and on the creamy, round, lush, palate. The color seemed quite dark, so while I liked the wine, I would opt for drinking it over the next few years. Drink from 2023-2026. 91 Pts
2020 Tempo d'Angelus – Bordeaux – Fresh, forward, vibrant, silky cherries, supple textures, and gorgeous sweetness in the fruits with just a bit of cocoa, and savory, leafy herbs that add complexity, and richness to the medium-bodied finish. Drink from 2023-2034. 91 Pts
2020 du Tertre Blanc – Vin de France – Flowers, orange rind, white peach, and vanilla notes come through the nose easily. On the palate, the wine is sweet, juicy, and fresh, leaving you with loads of luscious, white peaches, tangerine, honey, lemon rind, and vanilla. The wine was vinified in stainless steel, and barrel, and aged in 100% new, French oak barrels. Drink from 2023-2027. 90 Pts
2020 Tronquoy-Lalande Blanc – Bordeaux – Flowers, spice, orange rind, almonds, and lemon zest show easily on the nose. The wine is forward, lush, fruity, and oily, with a spicy, creamy, lemon finish. Drink from 2023-2029. 90 Pts
2020 Vignobles Famille Robert Franc 6 – Vin de France – Produced from 100% Cabernet Franc, the wine is quite herbal in the nose, showing its spice, herbs, olive, and earthy red berry character. Bright, and crisp, with a tart, green finish, this will be at its best over the next few years. Drink from 2023-2026. 80 Pts
Up next, we will cover another value-priced set of wines you should take a serious look at 2020 Bordeaux Superieur Wines