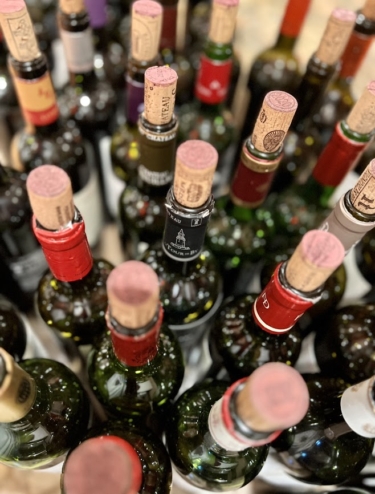 If you are not familiar with Bordeaux Superieur, you are missing out. Especially with 2020 Bordeaux Superieur wines. They offer some of the best, Merlot and Cabernet Franc blends for the money in the entire region, And that is saying something! At their best, as you can see in the Tasting Notes, these Right Bank gems are supple, creamy-textured, elegant wines with loads of ripe fruits, freshness, character, and style. Plus, most of these wines sell for a song. So, if this sounds like your thing, what are you waiting for?
To read reports on the 2020 Bordeaux vintage in every appellation, as well as a 2020 Bordeaux vintage summary and analysis, please see The 2020 Bordeaux Complete Guide
All of the following 2020 Bordeaux Superieur wines were tasted in my office in non-blind conditions.
2020 d'Anglade Grande Reserve – Bordeaux Supérieur – Soft, creamy, sweet, and polished, with a core of espresso-tinged, leafy, black, and red fruits with a touch of hers. I like the texture, but it is quite oaky, and thus, a bit dry in the finish. Drink from 2023-2030. 88 Pts
2020 Antonins – Bordeaux Supérieur – Medium-bodied, light, soft, polished, oaky, crowd-pleasing style of wine for early drinking pleasure. Drink from 2023-2028. 84 Pts
2020 Balthus – Bordeaux Supérieur – Opulent, fleshy, soft-textured, and forward, the glossy, dark, red fruits are fresh, soft, and polished on the mid-palate, and in the fruit-packed finish. This finish still shows a bit of oak at the moment, so give it a year or two to become better integrated. Drink from 2024-2035. 92 Pts
2020 Beau Rivage – Bordeaux Supérieur – Medium-bodied, with an earthy, dark, red berry character with a straight-forward, chewy, savory red berry, and heavily, roasted, coffee bean finish. This will be best in its youth. Drink from 2023-2027. 87 Pts
2020 Bois Redon – Bordeaux Supérieur – Early-drinking, uncomplicated, plum, and red berry filled with soft textures, and a ready to go finish. Drink from 2023-2027. 85 Pts
2020 Bolaire – Bordeaux Supérieur – Espresso, flowers cocoa, and black plums with a touch of spice open the nose. The wine is juicy,, and flavorful, offering a big blast of chewy. dark, red fruits, cocoa, and espresso on the mid-palate, and in the spicy, fresh finish. The wine is interesting as you often find as much as 50% of the blend devoted to old vine Petit Verdot along with Merlot. Drink from 2023-2038. 90 Pts
2020 Bouscat Belle-Annie – Bordeaux Supérieur – Medium-bodied, forward, fruity, soft, creamy, plum, and black cherry, and cocoa filled wine that is perfect for delicious, near-term, easy-going enjoyment. Drink from 2023-2030. 90 Pts
2020 Bouscat Caduce – Bordeaux Supérieur – Flowers, chocolate, plums, licorice, and smoke already show in the nose. The wine is plush, polished, and round, with a supple-textured, rich, creamy, black pit fruit, and cocoa-packed mid-palate, and finish. This is going to offer pleasure on release, and for a decade or so after that. Drink from 2023-2033. 91 Pts
2020 Bouscat Cuvee la Gargone – Bordeaux Supérieur – Smoke, chocolate, licorice, espresso,, and black with blue fruit notes are all over the place. Dark, ripe, sweet, and lush, with layers of chocolate-coated, pit fruits, spice, and espresso from start to finish are what you will find here., and it is going to be delicious on release. Drink from 2023-2037. 92 Pts
2020 Bouscat Les Portes de L'Am – Bordeaux Supérieur – Inky in color, the wine is packed with jammy black, and red fruits, smoke, chocolate, spice, and flowers. Rich, opulent, powerful, and mouth-filling, this is packed with chocolate-covered fruits and espresso from start to finish. Drink from 2023-2035. 92 Pts
2020 Brande-Bergere O'Byrne – Bordeaux Supérieur – Forward, medium-bodied, fresh, bright, early-drinking, crisp, red pit fruit-oriented wine with a strong, savory edge in the finish. Drink from 2023-2028. 86 Pts
2020 Brondeau – Bordeaux Supérieur – Medium bodied, forward, soft, fresh, and with a strong, savory edge to the light, red fruit on the palate, and in the finish, this needs to be enjoyed in its youth. Drink from 2023-2027. 85 Pts
2020 Cilorn – Bordeaux Supérieur – Medium-bodied, soft, fresh, polished, fruity, early drinking, soft-textured, light, red berry-filled wine that will provide a lot of pleasure on release, and over the next few years. Drink from 2023-2028. 87 Pts
2020 De La Cour d'Argent – Bordeaux Supérieur – Medium-bodied, soft, round, fruity, and forward, this is already showing off its mild plums, and powdered chocolate character with a hint of spice on the backend. This will be best in its up-front youth. Drink from 2023-2029. 89 Pts
2020 Fleur Haut Gaussens – Bordeaux Supérieur – Medium-bodied, soft, light, elegant, red berry, and cocoa-filled wine, with nice sweetness, and supple textures, but not a lot of length. You need to enjoy this on the young side. Drink from 2023-2029. 87 Pts
2020 Grand Jean – Bordeaux Supérieur – Medium-bodied, soft, polished, and open, with an espresso-tinted, plum finish that is ready to enjoy today. Drink from 2023-2028. 86 Pts
2020 L'Eperon – Bordeaux Supérieur – Light, bright, forward, soft, and fresh, with a sweet, red plum character on the nose, and palate. You can enjoy this on release. Drink from 2023-2028. 85 Pts
2020 L'Eperon L'Eclat – Bordeaux Supérieur – Soft, fresh early drinking, red berry-oriented wine with touches of cocoa, and plums in the finish. This is already easy to taste. Drink from 2023-2029. 88 Pts
2020 La Communion – Bordeaux Supérieur – Medium-bodied, close to light in weight, the wine is fresh, soft, and polished with sweetness to the red fruits along with a savory edge on the palate, and in the cocoa-tinted finish. Drink from 2023-2028. 87 Pts
2020 Lafite Monteil – Bordeaux Supérieur – Soft, round, red berry, and espresso-oriented wine offering a simple, easy-to-enjoy experience. Drink from 2023-2028 85 Pts
2020 Lajarre Eléonore – Bordeaux Supérieur – Medium-bodied, soft, fresh, ripe, polished, fruity wine that is simply delicious to drink now, and over the next few years. Drink from 2023-2028. 89 Pts
2020 Lamothe Vincent Le Grand Rossignol – Bordeaux Supérieur – Mint, pepper, truffle, and red berries fill out the nose, and palate, though the medium-bodied wine is short in the pleasant. Drink from 2023-2028. 87 Pts
2020 Laurence – Bordeaux Supérieur – Medium-bodied, dusty, and fruity with a strong, dark, mocha note in the spicy, crisp, vibrant, red berry finish. Drink from 2023-2030. 89 Pts
2020 Le Pin Beausoleil – Bordeaux Supérieur – Elegant, soft, fresh, and vibrant, with a palate packed with soft, lush, red berries, licorice, mocha, and plums. Forward, medium-bodied, soft, and fruity with a real sweetness to all the juicy fruits in the finish. You can enjoy this with pleasure, but with just a few years in the cellar, it will be even better. Drink from 2024-2037. 92 Pts
2020 Les Graviéres de la Brandille – Bordeaux Supérieur – Savory-edged, medium-bodied, earthy, red, and black plum wine with a strong herbal touch to the fruits, and salty tannins in the finish. Drink from 2023-2028. 86 Pts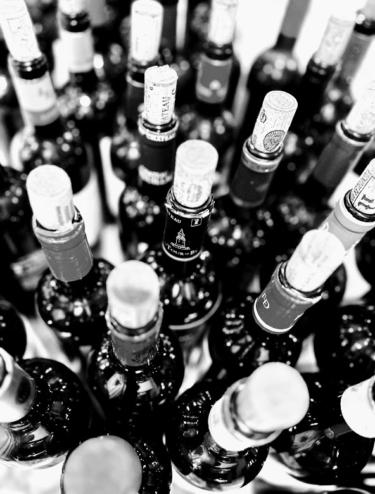 2020 Moutte Blanc Moisin – Bordeaux Supérieur – Deeply colored, with a spicy, floral accented nose, the wine is round, with ample fruit, and dark chocolate, it is ripe, and fleshy, but lacking complexity. Still, it is interesting and worth checking out because it is one of the few Bordeaux wines produced using 100% old vine Petit Verdot, from vines that are more than 80 years of age. The wine is vinified in 70% new French oak barrels. Drink from 2023-2029. 89 Pts
2020 Pabus – Bordeaux Supérieur – Medium-bodied, soft, polished, fresh, and already delicious in your glass, there is a nice, supple quality to all the sweet black cherries, licorice, and cocoa on the palate, and in the finish. Drink from 2023-2033. 90 Pts
2020 Penin Les Cailloux – Bordeaux Supérieur – Soft, fresh, and silky, as well as light in weight, the fruits are polished, and fresh, with a nice sweetness as well as lift, but it is quite light in style. This will be best in its youth. Drink from 2023-2028. 87 Pts
2020 Pey-La-Tour Reserve – Bordeaux Supérieur – Flowers, espresso, cocoa, cherries, plums, and a hint of chocolate greet your nose easily. Medium-bodied, fresh, round, and supple, this is already delicious in your glass. Drink from 2023-2034. 91 Pts
2020 Reignac – Bordeaux Supérieur – The first thing you notice is the nose with its espresso, chocolate, black raspberry, and cherry fragrance. The wine is already simply delicious with its layers of sweet, lush, chocolate-covered plums. Ripe, fleshy, and ready-to-go, you can enjoy this on release. Drink from 2023-2034. 91 Pts
2020 Sainte Marie Vieilles Vignes – Bordeaux Supérieur – Medium-bodied, almost light, the wine is sweet, fresh, and delicate with flowers, strawberries, and cherries in an early-drinking, supple-textured style. Drink from 2023-2030. 88 Pts
2020 Toulouse Lautrec – Bordeaux Supérieur – Medium-bodied, with nuances of smoke, spearmint, cedar, tobacco leaf, and red fruits, the wine is medium-bodied, fruity, fresh, and forward, with a soft, round personality, making this quite easy to taste on release. Drink from 2023-2035. 89 Pts
2020 Tour de Bellegarde – Bordeaux Supérieur – Flowers, cherries, and a touch of licorice on the nose get the wine off to a nice start. On the palate, the medium-bodied wine is soft, silky, and fresh with a vibrant red cherry finish. This will be best in its fruit-centric youth. Drink from 2022-2029. 88 Pts
2020 Trocard – Bordeaux Supérieur – Smoke, espresso, citrus, and cherry aromatics shine in the perfume. On the palate, the medium-bodied. plummy, and cocoa-oriented wine is forward, and direct, making it easy to enjoy on release. Drink from 2023-2028. 87 Pts
2020 Trocard Monrepos – Bordeaux Supérieur – Produced from 100% Merlot, the medium-bodied wine is supple, round, soft, polished, and already deceptively easy to drink at this stage. Drink from 2023-2029. 89 Pts
We continue our guide to all of the best 2020 Bordeaux with our focus on the 2020 Medoc Wines