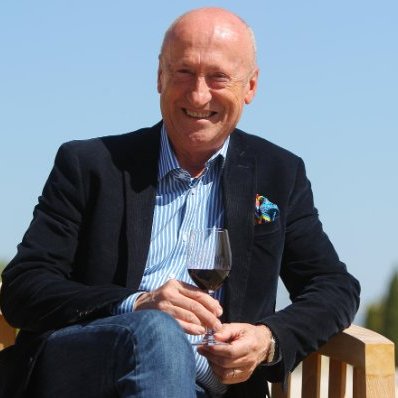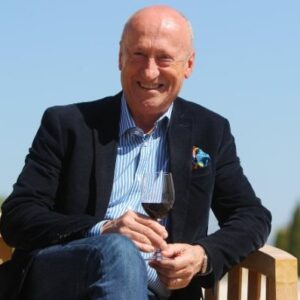 2015 St. Estephe is the product of a difficult growing season. I suppose that's fair when you think about it because last year, with 2014, Saint Estephe was the most successful appellation the Medoc. No, make that in all of Bordeaux! The wines are prodigious from top to bottom. I bring this up because fans of Saint Estephe should take a good look at purchasing many of the wines from 2014. as they are really fine wines and they are priced fairly for that level of quality as a future.
If you want to read about 2015 Bordeaux tasting notes for all the other appellations in Boredaux, please see: 2015 Bordeaux Barrel Tasting Notes, Ratings reports
Why is 2014 so much better for Saint Estephe? 2015 St. Estephe had more difficulties with the vintage than the other major Bordeaux appellations in the Left Bank. The combination of drought conditions and too much rain was definitely felt in the vineyards, and can be tasted in the 2015 St. Estephe wines. You can read about the vintage in detail to give you a good idea on what took place that shaped the vintage: 2015 Bordeaux Harvest Report
The condensed version of what took place with 2015 Saint Estephe is, the wines are a product of a very, hot summer. The vines experienced drought conditions for much of June until late July. July 2015 was the 4th hottest July recorded over the past 100 years! This was just too much for the vines to handle. The grapes were now small, with thick skins and a lot of tannin. This was followed by too much rain in late July and August. As usual in Bordeaux, rains are never distributed equally. The truth is, there was more moisture in the terroir of St. Estephe than the other appellation in the Medoc. To give you a rough idea or illustration on this point, in August, almost 4 inches or 100mm of rain fell in and around St. Estephe, while Margaux experienced less than 1″, 20mm of rain. Not to rain on anyone's parade, but that is a good piece of information to retain when looking at some of what shaped the 2015 St. Estephe vintage.
With the higher portions of Merlot in the blend, the alcohol levels are reasonably high for the vintage, as are the levels of tannin. Acidities are reasonable, and semi high pH levels are seen at many estates. 2015 St. Estephe is a vintage to pick with care.
2015 Beau-Site – Forward, light weight wine, with an herbal, cherry, early drinking, lean personality. 83 – 85 Pts
2015 Calon Segur – Bright, fresh, crisp and classic with flavors that shift from cassis to cranberry, raspberry and back again, giving you a wine with a slightly strict and spicy profile. Produced from a blend of 82% Cabernet Sauvignon, 16% Merlot and 2% Petit Verdot, this wine reached 13.3% alcohol with a pH of 3.75. The blend includes a surprisingly high 22% of press wine, which was added to bring more tannin and backbone to the wine. And then there were three. Keep your eye on Calon Segur. With their spare no sense attitude, they are striving to make it a three way contest as to which estate is making the best wine in the St. Estephe appellation today. 90 – 92 Pts
2015 Capbern – Medium-bodied with a splash of tannin and a freshness of fruit on the mouth, this wine reveals dark, red fruits, espresso, herbs and olives. Made with a blend of 68% Cabernet Sauvignon, 28% Merlot and, for the first time, Petit Verdot was part of the mingle at 4%. Note, this is the second vintage with the, shortened name. 87 – 89 Pts
2015 Cos dEstournel – With fine intensity of color, this wine leans to the elegant, fresh side of the style range, a thrill for those tasters who think Cos has gone too far on the ripe side. (I'm not one of those people) Soft and lush with salty tannins and supple, round textures, blackberry, dark chocolate and espresso heighten the smooth, refined finish. The key to this year's successful vintage was in the selection. Only the oldest vines, vines dating back at least 55 years, were used in the process and only 39% of the harvest was placed in the Grand Vin. Produced from a blend of 75% Cabernet Sauvignon, 23.5% Merlot and 1.5% Cabernet Franc, this wine reached 13.4% alcohol with a pH of 3.77 and is now aging in 80% new, French oak barrels. 95 – 96 Pts
2015 Cos Labory – An earthy, medium-bodied wine with cassis, blackberries and a crisp, herbal, sweet and tart quality to the fruit. 86 – 88 Pts
2015 de Pez – With tobacco and crisp, red fruits, this medium-bodied wine delivers a fresh, bright, spicy finish in a forward style. 87 – 89 Pts
2015 Haut Marbuzet – Espresso, earth, blackberry and coconut aromatics move you to a round, forward, easy-to-taste, dark, red fruit-focused wine with an oaky presence. 88 – 90 Pts
2015 Haut-Beausejour – A medium-bodied, crisp, earth-centered wine with a bright, red berry character that is ready for early consumption 85 – 87 Pts
2015 La-Dame-deMontrose – Built from 55% Cabernet Sauvignon, 41% Merlot and 4% Petit Verdot, this wine is focused on a vibrant cranberry, cassis and cocoa character. 88 – 90 Pts
2015 Lafon Rochet – Dusty tannins, red and black fruit with a touch of herbs, cherries and thyme in the finish. This wine was made from a blend of 54% Cabernet Sauvignon, 35% Merlot, 6% Cabernet Franc and 5% Petit Verdot, reaching 13.3% with a pH of 3.66. This is the first vintage made in their new cellars. The vats are stunning. They are worth the look if you are in the area. 88 – 90 Pts
2015 Le Boscq St. Estephe – Oaky with a spicy, red berry personality, this medium-bodied wine is complicated by aromas of earth and tobacco. 85 – 87 Pts
2015 Le Crock – Medium-bodied with a touch of vanilla, dark, red fruits and spice, this wine is soft, forward and fresh with sweet cherries and more vanilla in the finish. Produced from 50% Cabernet Sauvignon, 31% Merlot, 7% Petit Verdot and 12% Cabernet Franc. 88 – 90 Pts
2015 Les Pagodes de Cos – Medium-bodied, approachable and elegant in style with an open, polished, sweet, black cherry core of fruit. This is going to be good to drink while waiting for its big brother, the Grand Vin, to mature. 12.9% alcohol. 86-88 Pts
2015 Lilian Ladouys – Cassis, cranberry and spice, medium-bodied and soft on the palate, this wine is fresh, bright and crisp in its red berry character. 88 – 89 Pts
2015 Meyney – Soft, fresh, red fruits, this wine is medium-bodied and elegant in texture with salty tannins in mix. 88 – 90 Pts
2015 Montrose – Showing a good depth of color, the tobacco, cassis, boysenberry and spice-filled aromatics are hard to avoid. Full-bodied and concentrated, there is a lot of power and tannin to contend with this year. It's going to take time for this wine to become civilized. The finish packs a large bushel of ripe, sweet fruit and flavor along with tannins in every mouthful. Representing 36% of the production, the blend consists of 67% Cabernet Sauvignon, 29% Merlot and 4% Cabernet Franc. This wine reached 13.4% alcohol with a pH of 3.6 and the harvest took place between September 15 and October 8. Montrose which is on top of its game these days can fool you. It can be a bit hard to get a read on some vintages in their youth, making it is quite possible this wine could end up much better when it is in bottle. It would not be the first time that happened. I can tell you that from personal experience. 94 – 96 Pts
2015 Ormes de Pez – Fruity, tobacco and smoky aromas meld with spicy, red fruits leaving you with dusty, cherry notes in the finish. This medium-bodied wine was produced from 49% Merlot, 44% Cabernet Sauvignon, 6% Cabernet Franc and 1% Petit Verdot. 86 – 88 Pts
2015 Petit-Bocq – Easy drinking in style, with fresh, sweet and tart red fruits and cocoa in the finish. 85 – 87 Pts
2015 Phelan Segur – Medium-bodied, softly textured, showing fresh, elegant cassis and spicy, crisp, black raspberries in an approachable, user friendly style. 86 – 88 Pts
2015 Tronquoy Lalande – Plums and mocha on the nose, this wine offers a medium/full-bodied, fresh example of Tronquoy Lalande, ending with an open, approachable, spicy, peppery, dark chocolate and coffee covered, cherry finish. Produced from a blend of 55% Merlot, 37% Cabernet Sauvignon, 6% Petit Verdot and 2% Cabernet Franc. 88 – 89 Pts
Tomorrow, we are going to continue with our Saint theme and publish notes on all the best 2015 St. Julien wines. If you have questions, or comments, or just want to talk about wine, feel free to share your vines.