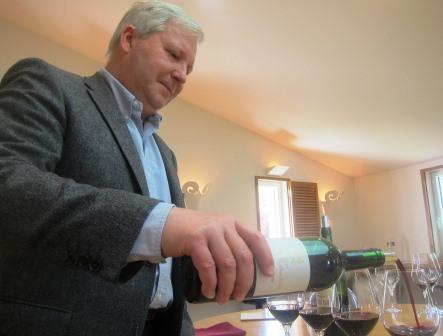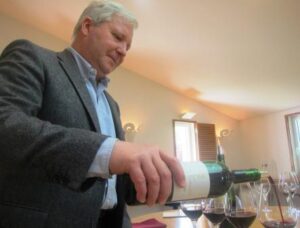 2015 Pauillac produced some really strong wine. As you might expect, or as you will find out, there is going to be a diverse array of views on these wines. Why? It is a matter of the style and vintage characteristics from not only the wines, but the preference of each taster writing about the wines, which is shaped by their personal likes and dislikes. If you want to read about 2015 Bordeaux tasting notes for all the other appellations in Bordeaux, please see: 2015 Bordeaux Barrel Tasting Notes, Ratings reports
My guess is, you will see varying opinions from American tasters and many European tasters with 2015 Bordeaux, similar to what we saw with the 2009 vintage. But we can talk or debate that later. For now, let's focus on 2015 Pauillac.
With 2015 Pauillac, the wines were shaped by the terroir and the harvest dates each estate chose. The harvest dates were imperative with 2015 Pauillac, due to some of the weather extremes experienced during the growing season. You can read about the vintage in detail to give you a good idea on what took place that shaped the vintage: 2015 Bordeaux Harvest Report
The terroir that worked to produce the best 2015 Pauillac was the deep gravelly soils which helped retain the much needed moisture during the dry season, (and much of the vintage was dry), especially the warm, sunny and even hot temperatures coupled with drought conditions that took place between mid June until late July. To ameliorate that dry period, much of August was very rainy. The Left Bank, like everywhere else in Bordeaux consists of several different appellations and a diverse array of soils, with varying capabilities to handle the moisture that dumped on Bordeaux in August. Plus, it is important to note that the rain was strongest in the north of the Medoc, tapering off the further south you travel. So you had much more rain in St. Estephe and in parts of Pauillac than you did in Margaux.
Depending on the vineyard and the chateau, some wines show a lack of ripeness in the tannins. That matters because 2015 is a very tannic vintage. How those tannins were managed during the extraction process also made a huge difference in the texture found in the wines. You also find some wines that while not exactly dilute, they are not as rich or profound as you find in vintages like 2005, 2009 or 2010. The severity of the selection and willingness to use only the best fruit possible helped create the best wines in 2015 Pauillac.
At their best, stylistically, there are some really outstanding wines here. While the wines are tannic, there is a polish and refinement to many wines I like a lot. Alcohol levels are moderate and there is an elegance to many of the wines I also enjoyed. That being said, in most cases, I prefer 2005, 2009 and 2010, as I find more volume, depth and richness. Those vintages as a way of comparison have darker fruit, higher alcohol levels and better textures. In a few instances, perhaps some 2014 can give 2015 Pauillac a run for the money. But the style and feel of the 2015 Pauillac wines are classier and more elegant than you will find in 2014.
As always, these wines are going to come down to the price being asked for the wines as futures in the marketplace. Speaking of price, and sadly, that is always the overriding part of the conversation when it comes to Bordeaux, (and not the wines), the lack of 100 Pt First Growth wines in 2015 Pauillac will help to keep the rest of the vintage in the consumer, friendly En Primeur price range. At least that's my hope as to how things should work. On to the 2015 Pauillac wines.
2015 d'Armailhac – Spicy cassis, flowers and gentle notes of coffee and thyme create layers of elegance, freshness, polish and texture. With hints of milk chocolate and sweet blackberries in the finish, this wine is quite nice for the vintage and surprises the palate with more velvet to the tannins than expected. Produced by blending 60% Cabernet Sauvignon, 29% Merlot, 9% Cabernet Franc and 2% Petit Verdot, this wine reached 13.25% alcohol. 89 – 91 Pts
2015 Batailley – Sun-ripened blackberries, thyme and a hint of forest floor give way to a blast of succulent cassis, dark chocolate and tobacco on the palate. This wine has freshness, ripe tannins and a juicy, crisp finish with traditional Pauillac character. Made from a blend of 77% Cabernet Sauvignon, 20% Merlot and 3% Petit Verdot, this wine reached 13.25% alcohol. The Grand Vin represents 60% of the harvest. 91 – 93 Pts
2015 Carruades de Lafite – The aroma of licorice, cassis and a sweet, smoky zest is the overture to this medium-bodied, enchantingly fresh, energetic wine. The tannins are soft, closing with a note of pure cherries and cassis. This wine was made from a blend of 57% Cabernet Sauvignon, 36% Merlot and 7% Cabernet Franc. 89 – 91 Pts
2015 Clerc Milon – The essence of forest floor, freshly fallen leaves and the wrapper of a fine cigar mingle with sweet cherries and fennel to create the aromatics for this medium/full-bodied wine. Silky, elegant, charming and focused on perfectly ripened red fruits, there is a beguiling purity in the cherry finish, leaving a lasting memory on the palate. Blending 51% Cabernet Sauvignon, 34% Merlot, 13% Cabernet Franc, 1% Petit Verdot and 1% old vine Carmenere, this wine reached 13.4% alcohol with a pH of 3.63. Part of what is helping improve the wines at Clerc Milon is the recent introduction of a second wine. 90 – 92 Pts
2015 Croizet-Bages – A bouquet of plums, cassis, earth and tobacco with a rusticity in the tannins that is exposed in the end notes. 85 – 87 Pts
2015 Duhart-Milon – Freshly snipped herbs, tobacco, cedar and black currant begin a refined and stylishly spicy wine. Be prepared for a burst of sweet, pure black raspberries and cassis in the end note. Made from a blend of 73% Cabernet Sauvignon and 27% Merlot, the fruit was harvested in late September and early October, beginning with the Merlot and finishing with the Cabernet Sauvignon. 91 – 93 Pts
2015 Fonbadet – Crisp red fruits, medium-bodied with a good amount of rustic tannins and cassis in the finish. 86 – 88 Pts
2015 Grand Puy Ducasse – With a smoky licorice and cassis filled profile, this medium-bodied wine has soft tannins and freshness in the finish. 89 – 91 Pts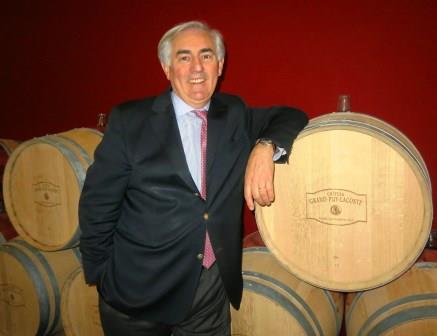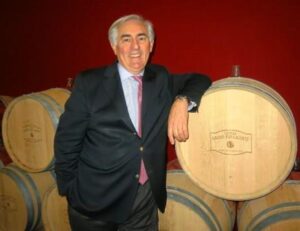 2015 Grand Puy Lacoste – In the nose this wine summons iron, cassis, tobacco and cedar. On the palate it is full-bodied and concentrated, offering layers of luscious, ripe, cassis, blackberry, pepper and ripe tannin. Give it time and it will come together. With 74% Cabernet Sauvignon, 23% Merlot and 3% Cabernet Franc in the blend, this is the first vintage since 2009 in which the estate added Cabernet Franc to the mix. This wine reached 13.5% alcohol with a pH of 3.68, representing 62% of the harvest. Just in case you have not been following, Grand Puy Lacoste has really been on a roll, producing a sting of great wines and releasing them for prices that are more than fair to wine loving consumers. Here's a little insiders tip for you… I know more than one director and owner that always adds Grand Puy Lacoste to their cellars. 93 – 95 Pts
2015 Haut Bages Liberal – Medium/full-bodied with a crunchy, red berry, earth and tobacco profile, this wine will be appreciated by fans of a more classic Pauillac production. 88 – 90 Pts
2015 Haut Batailley – Dark, red fruits, thyme and floral notes in the perfume lead to a fresh, medium-bodied, cassis-dominated wine with fine tannins, finesse and a bright, peppered, stylized finish. Blending 72% Cabernet Sauvignon and 28% Merlot, this wine reached 13.5% alcohol with a pH of 3.7. 90 – 92 Pts
2015 Haut-Bages Monpelou – A straight shot of lean cassis which will not need much, if any, time in the cellar before popping the cork. 82 – 84 Pts
2015 La Fleur Peyrabon – Light in color and on the palate, this wine is simple with a forward, red berry flair coursing right down the middle. 84 – 86 Pts
2015 Lafite Rothschild – Finesse and elegance are what you hope to find at Lafite, which is exactly what is in the bottle this year. An exotic fragrance of smoke, thyme, cedar, damp earth and the wrapper of a Cuban cigar, this wine is vibrant and juicy, flowing with seasoned cassis, black raspberries, spice box and cherries. This wine combines silk and freshness in the mouth with length and purity. The Merlot harvest took place between September 17 and September 23, the Cabernet Sauvignon was picked between September 23 and October 6. Neither Cabernet Franc or Petit Verdot was used in the blend this year. The wine represents 42% of the harvest, reaching 12.8% with a pH of 3.69. 94 – 96 Pts
2015 Latour – The signature of this vintage of Latour is elegance. With a dark, ruby hue, you find minerality with oyster shell, cassis, floral and dark cherry tones. The cashmere tannins, balance and purity of fruit fashion a texture that caresses your palate. Using 97.1% Cabernet Sauvignon, the highest amount of Cabernet Sauvignon in the history of the estate, coupled with 2.6% Merlot and a dollop of .03% Petit Verdot, this wine reached 13.04% alcohol. The Grand Vin was produced from only 30% of the harvest. If you remember in the intro this article where I wrote about ruthless selection, this is a prefect example of my point. 96 – 98 Pts
2015 Les Forts de Latour – With a blast of cassis, flowers, plum and blackberries, this wine has a graceful charisma with plump, sweet fruits that feel soft on the palate. 91 – 93 Pts
2015 Les Griffons dePichon Baron – Made from a vat selection before the blending of Pichon Baron, this wine offers supple tannins, fresh cassis, blackberries and plums. It is softly textured with a purity of fruit much improved over previous vintages. Even though the blend is dominated by Cabernet Sauvignon, this wine will be enjoyable on release or it could also age for a few years. 89 – 91 Pts
2015 Les Tourelles de Longueville – Made from a parcel selection and produced from a blend of 55% Merlot, 30% Cabernet Sauvignon, 10% Cabernet Franc and 5% Petit Verdot, this medium-bodied, fresh, sweet, red fruit- filled wine is an easy tasting charmer — open, forward and vinified for early drinking pleasure. 85 – 87 Pts
2015 Lynch Bages – The nose is quick to present tobacco, moist forest floor, smoke and vanilla. With a deep ruby color, this wine is fresh with a core of cassis, black cherry, earth and a dollop of olive tapenade. The tannins are crisp and clean, leaving you with a gust of sweet cassis in the finish. Produced from 70% Cabernet Sauvignon, 24% Merlot, 4% Cabernet Franc and 2% Petit Verdot, this wine is aging in 75% new, French oak barrels, reaching 13.5% alcohol with a pH of 3.62 92 – 94 Pts
2015 Lynch-Moussas – Cassis and blackberry notes play at the forefront of this satisfying but not overly complex, easy-drinking Pauillac. This wine was produced from a blend of 79% Cabernet Sauvignon and 21% Merlot. 87 – 89 Pts
2015 Mouton Rothschild – Dark in color with a complex nose of licorice, spice box, tobacco and ripe, dark red fruits, this wine is concentrated, long and fresh with true depth of flavor and purity in the mouth. Red, black and even blue fruit are showcased with a hint of spice. The finish packs a silky but slightly reserved punch with smooth, creamy tannins that linger on the palate. The blend comes from 82% Cabernet Sauvignon, 16% Merlot and 2% Cabernet Franc, reaching 13.2% alcohol with a pH of 3.76. The harvest took place between September 14 and October 2. 96 – 98 Pts
2015 Pauillac de Latour – A medium-bodied, finesse-style wine offering sweet cassis and cherries in a soft, forward fashion for an early charm. Produced from a blend of 54.2% Cabernet Sauvignon, 41.7% Merlot, and .03% Cabernet Franc, this wine represents 30% of the production. 89 – 91 Pts
2015 Pedesclaux – The new kid on the block in Pauillac has produced a ripe, elegant, sweet, polished charmer with plenty of cassis and dusty tannins in the finish. This is an estate to watch as they have an owner with a spare no expense attitude who has already completed a new cellar and is beginning to replant much of the vineyard, getting the right vines into the correct soil type. 90 – 92 Pts
2015 Petit Mouton de Mouton Rothschild – Very spicy with fresh flowers, caramel, smoke, tobacco and blackberries in the bouquet, this wine is smooth, fresh and vibrant with soft tannins and a lush, supple quality of fruit that is enjoyed in the finish. With a high percentage of Merlot in the blend, this wine was made using 78% Cabernet Sauvignon, 17% Merlot and 5% Cabernet Franc and reached 13.3% alcohol. 92 – 94 Pts
2015 Pibran – From an even split of Merlot and Cabernet Sauvignon comes a medium-bodied wine with a red fruit core and the essence of smoke, black cherry and mocha on the nose. Give it a year or two to develop more complexity before you pop a cork on this well-priced Pauillac. 87 – 89 Pts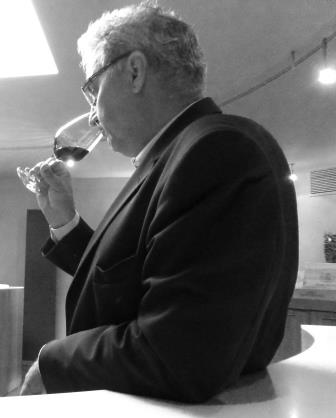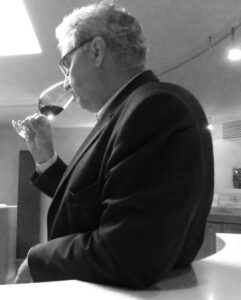 2015 Pichon Longueville Baron – Cigar ash, cedar, black and red fruits and tobacco are hard to ignore in this rich, plush, concentrated wine. Dark in color, soft, ripe with its polished tannins and acidity in perfect harmony. Blended from 77% Cabernet Sauvignon and 23% Merlot, this wine reached 13.55% alcohol with a pH of 3.65. The Grand Vin represents only 45% of the harvest, which took place between September 18 and October 9. 94 – 96 Pts
2015 Pichon Lalande – This beauty is hard to resist. Deep, dark ruby in color, this wine opens with licorice, tobacco and cassis dusted with cocoa, herbs, spice and blackberries — and that's just the beginning. Pure silk and velvet in texture, this wine feels delightful on your palate and the sensuous experience carries all the way through. With a smattering of dusty tannins, the dark ripe fruits in the finish combine freshness and purity. A blend of 69% Cabernet Sauvignon, 28% Merlot, 2% Cabernet Franc and 1% Petit Verdot, this wine reached 13.6% alcohol with a pH of 3.68 and was produced from about 50% of the harvest. 2015 could turn out to be the best vintage of Pichon Lalande in 20 years! Nicolas Glumineau is really starting to get things right at Pichon Lalande. It is going to be great seeing both Pichon's go "Mano a Mano" as to which estate produces the best wine. However, the consumer is the real winner because each property is going to continue upping their game. 96 – 97 Pts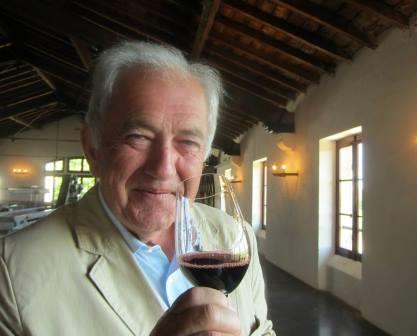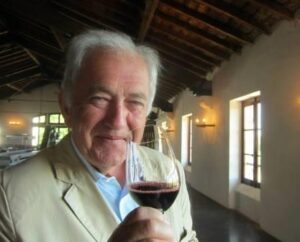 2015 Pontet Canet – With the color of ruby so intense it's nigh on purple, this rich, luxurious, full-bodied wine is brimming with blackberries, cassis, licorice, and dark cherries with a hint of cocoa in the end note. This wine is all about the elegant, well-developed purity of fruit poised with the velvety tannins to produce a fresh, prolonged, fruit-filled, polished finish. The wine will be aged in a unique combination of 50% new, French oak barrels, 35% amphora and 15% in tank. This is truly another great wine from Alfred Tesseron and Melanie Tesseron who also added a vineyard in Napa Valley to their holdings this year. 95 – 97 Pts
2015 Reserve de la Comtesse – With an earth and herb profile, this wine is medium-bodied, forward and soft-textured, leaving you with fresh, polished blackberries, cocoa and a bit of cassis. Normally, this wine can be a bit rustic but that is not the case this year, as it's quite elegant and charming. Made from a blend of 53% Cabernet Sauvignon, 40% Merlot, 4% Cabernet Franc and 3% Petit Verdot. 89 – 91 Pts
We should be releasing new reports on 2015 Bordeaux each day. Tomorrow, we will publish 2015 St. Estephe, followed by 2015 St. Julien. If you have any comments, or questions, please feel free to post.