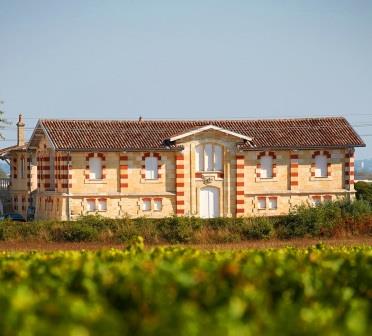 Learn everything about Chateau Haut Batailley, Pauillac, Fifth Growth with wine tasting notes, and wine with food pairing tips. Learn all the best vintages, a history of the property, information about the vineyards and winemaking. If you want to read about other important, Bordeaux Chateaux: Links to all Bordeaux Wine Producer Profiles
Chateau Haut Batailley History, Overview
Chateau Haut Batailley has been a family affair for most the 20th century. However, the actual vineyard of Chateau Haut Batailley is not all that old. In fact, it was created in 1942 when Chateau Batailley was divided into two separate properties for the two Borie brothers.
Francois Borie kept the smaller part of the Medoc vineyard which became Haut Batailley. Chateau Batailley went to his brother, Marcel Borie. François Borie was able to enlarge the size of the Haut Batailley vineyards, due to the purchase of an additional 15 hectares of vines from Chateau Duhart-Milon in 1951.
In 1953, after Francois Borie passed away, his daughter Françoise de Brest-Borie inherited Haut Batailley. She asked her brother Jean-Eugene Borie to manage the estate for the family. Following in his father's footsteps, his son François-Xavier Borie took charge.
Along with the help of his daughter, the charming and attractive Emeline Borie, they continued managing the property for years. In 2006, Francois Xavier Borie began a renovation and modernization of the wine-making facilities and cellars.
This allowed Chateau Haut Batailley to begin doing parcel by parcel vinification. This was a huge change for the estate. To understand how important this renovation was, you have to keep in mind that there is no actual chateau at the vineyard.
Until the 1970s, the wines were made at another Borie family-owned estate, Chateau Ducru Beaucaillou in St. Julien. Once the wines were vinified, they were moved to Haut Batailley for barrel aging.
Chateau Batailley was ably managed by the Francois Xavier Borie Family who also own Chateau Grand Puy Lacoste until 2017. Things changed at the property in 2017 when the Cazes family, of neighboring Chateau Lynch Bages purchased the vineyard from Françoise Des Brest.
The sale caused some issues as François Xavier Borie, who had just finished making the 2016 vintage, was also interested in purchasing the vineyard. Jean Charles Cazes took control of the estate in 2017. While he'll be responsible for selling the previous vintage, 2017 will be the first harvest the Cazes family will be completely responsible for.
The first change at the chateau was a facelift. The previously drab, sandy walls were painted bright pink. Now, you can see the chateau all the way from Saint Julien! The next step was cultivating 16 additional hectares of vines. 2 more hectares were planted in 2020. A needed renovation of the cellars is also underway.
The best vintages for Chateau Haut Batailley are: 2022, 2021, 2020, 2019, 2018, 2017, 2016, 2015, 2014, 2012, 2010, 2009, 2006, 2005 and 2000. Much older vintages can be dicey. Generally speaking, they are not wines I'd buy today, although the recently tasted 1961 was quite a treat. All that being said, under the new ownership of the Cazes family, the wines at Chateau Haut Batailley, starting with the 2018 vintage have never been better!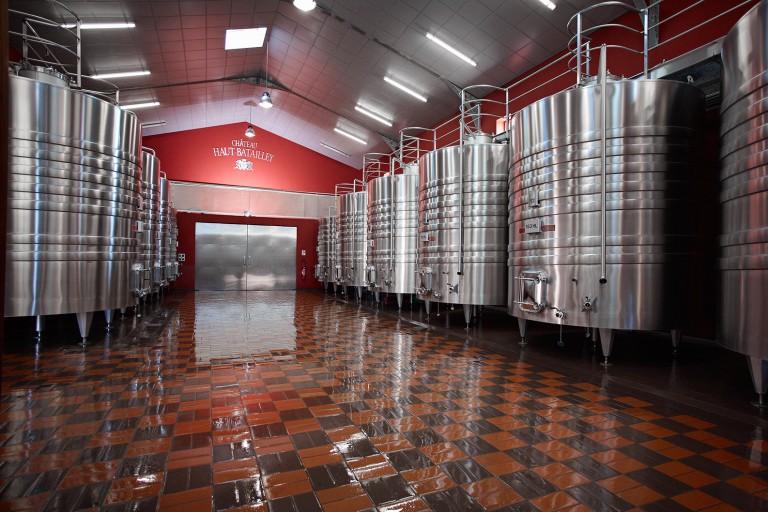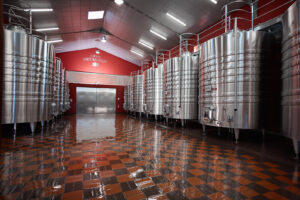 Chateau Haut Batailley, Vineyards, Terroir, Grapes, Winemaking
The 41 hectare Bordeaux vineyard of Haut Batailley is planted to 62% Cabernet Sauvignon, 36% Merlot and 2% Petit Verdot. The vineyard year has gone through a major replanting project since the Cazes family took over the estate. They increased their plantings with 19 hectares of previously fallow parcels Those vines will be integrated into Chateau Haut Batailley.
The vineyard is located inland, off the D1, close to the southeastern side of Pauillac. You can divide the vineyard into 2 parts, with a portion of the vines planted directly behind the chateau on what is known as Petit Batailley.
They share this part of Pauillac with Chateau Latour. The other part of their vineyard is due north on the Bages plateau, next to Chateau Lynch Bages.
The production of Chateau Haut Batailley is traditional. After destemming, the alcoholic fermentation takes place in temperature-controlled stainless steel, 153 hectoliter vats. Malolactic fermentation takes place in tank. Chateau Haut Batailley is then aged for up to 20 months in 40% new, French oak barrels before bottling.
Originally the second wine was called La Tour L'Aspic. The name was inspired by a white tower located on the property that was created in 1875. Starting with the 2017 vintage, a new second wine, with a completely different label was created, "Verso".
For a period of time, the estate also produced a third wine, La Couronne, which was a parcel selection. But that wine is no longer made. On average, the production is close to 9,000 cases of Chateau Haut Batailley per year.
When to Drink Chateau Haut Batailley, Anticipated Maturity, Decanting Time
Chateau Haut Batailley can be enjoyed on the young side with decanting. Young vintages can be decanted for an average of 2-4 hours, give or take. This allows the wine to soften and open its perfume. Older vintages might need very little decanting, just enough to remove the sediment.
Chateau Haut Batailley is usually better with at least 7-10 years of bottle age. Of course, that can vary slightly, depending on the vintage character. Chateau Haut Batailley offers its best drinking and should reach peak maturity between 10-18 years of age after the vintage.
Serving Chateau Haut Batailley with Wine, Food, Pairing Tips
Chateau Haut Batailley is best served at 15.5 degrees Celsius, 60 degrees Fahrenheit. The cool, almost cellar temperature gives the wine more freshness and lift.
Chateau Haut Batailley is best served with all types of classic meat dishes, veal, pork, beef, lamb, duck, game, roast chicken, roasted, braised, and grilled dishes. Chateau Haut Batailley is also good with Asian dishes, hearty fish courses like tuna, mushrooms, and pasta.
Château Haut-Batailley Wine Tasting Notes
26 Vintages 164,459 Views Sort by Vintage-Rating
2022
Château Haut-Batailley (Pauillac)

Dark in color, the wine is equally dark on the palate with its layers of black, red, and blue fruits, nuances of pepper, spice box, flowers, and currants. Deep, long, chewy, creamy and intense, there are gorgeous layers of fruit here waiting to be tasted. The wine is powerful, tannic, and long. The finish sticks with its fruit, and minty edge to the endnote. The wine was made from blending 70% Cabernet Sauvignon and 30% Merlot. 14.2% ABV, 3.73 pH. Drink from 2026-2050. 94-96 Pts.

2,317 Views

Tasted

May 8, 2023

2022
Château Haut-Batailley Verso (Pauillac)

Medium-bodied, forward, round, supple, peppery, and creamy, the wine offers all of its ripe, sweet, fresh currants with ease. Drink this over the next decade or so. Drink from 2025-2033. 88-90 Pts.

2,980 Views

Tasted

May 8, 2023

2021
Château Haut-Batailley (Pauillac)

Deep ruby in color, the wine shows its cedar, tobacco leaf, mocha, and black currants easily. Fresh and spicy, medium-bodied and energetic, give this just a year or two and it is going to be fun to drink. The wine was made from blending 70% Cabernet Sauvignon and 30% Merlot, 13% ABV. Drink from 2024-2045. 91-93

3,012 Views

Tasted

May 20, 2022

2021
Château Haut-Batailley Verso (Pauillac)

With a cherry, menthol and cedar oriented nose, the wine is medium-bodied, earthy, savory and bright, with an olive and crisp red berry profile in the finish. Drink from 2023-2030. 86-88

1,281 Views

Tasted

May 20, 2022

2020
Château Haut-Batailley (Pauillac)

Cigar box, menthol, cocoa, blackberries, smoke, cedar, and tobacco notes are close to being on full display. Creamy and supple on the palate, the wine is fresh, polished and requires only a few years in the cellar before it is ready to go. The wine blends 62% Cabernet Sauvignon with 38% Merlot. Drink from 2027-2050.

742 Views

Tasted

Aug 21, 2023

Richly colored, right off the bat you find tobacco, cedar, savory herbs, earth and spicy red currants on the nose and mid-palate. Full-bodied, concentrated and with a big blast of sweet, juicy cassis that carries through to the finish, this is a soft textured, fruit-filled, elegantly styled Pauillac that should provide a lot of pleasure before it hits its 10th birthday. The wine blends 62% Cabernet Sauvignon with 38% Merlot. 93-95 Pts

4,051 Views

Tasted

May 20, 2021

2020
Château Haut-Batailley Verso (Pauillac)

Medium-bodied, forward, fresh, currant and peppery, herb-filled, crisp wine that is going to be a pleasure with a year or so in the bottle. Drink from 2023-2030.

445 Views

Tasted

Aug 21, 2023

2019
Château Haut-Batailley (Pauillac)

Full-bodied, concentrated, powerful, tannic and backward, this is going to need time in the cellar before it reveals all of its character. But when it does, expect to revel in layers of ripe, bold, dark currants, blackberry, espresso, bitter chocolate, savory herbs, and tobacco. The wine is rich, full, concentrated and chewy and should really start showing well with 7-9 years of cellaring. Drink from 2029-2060.

3,935 Views

Tasted

Mar 29, 2022

Showing a rich color, the wine pops with cedar, tobacco leaf, peppery herbs, blackberries and black currants on the nose. Full-bodied, with loads of that stern/regal character that defines Pauillac, the wine end with a creamy textured finish resonating with sweet, ripe, black currants. 93-95 Pts

6,380 Views

Tasted

Jun 20, 2020

2018
Château Haut-Batailley (Pauillac)

Dark, big and bold, with layers of crisp Cabernet Sauvignon character, you also find bitter chocolate, espresso, cigar wrapper and herbs. Full-bodied, tannic and concentrated, the wine is rich, juicy, chewy and long. The finish serves up ample waves of sweet and tart red berries, cocoa, peppery spice and herbs. The wine was made from blending 59% Cabernet Sauvignon and 41% Merlot, 14.3% ABV

1,680 Views

Tasted

Mar 9, 2021

Dark garnet and almost opaque in color, from the initial sniff and sip, you know this is not your grandfather\'s Haut Batailley. The wine is deep, titillating and fresh. There is density, weight and lift with soft, luxurious, almost cultured tannins. The full-bodied finish combines olives, tobacco leaf and earthy, dark red fruits. The wine was made from blending 59% Cabernet Sauvignon and 41% Merlot, reaching 14.3% ABV. 93-95 Pts

4,224 Views

Tasted

Apr 19, 2019

2017
Château Haut-Batailley (Pauillac)

With a good depth of color, the wine shows a nice purity of juicy cassis while a leafy olive and pepper component keeps you interested throughout this full bodied, crunchy and classic experience. The tannins are a bit uncompromising right now but give the wine time, and it will prove to be worth the wait. This is the debut vintage from the new owners, the Cazes family. The bottle was also sport a new, updated label design.

5,058 Views

Tasted

Apr 26, 2018

2015
Château Haut-Batailley (Pauillac)

Dark, red fruits, thyme and floral notes in the perfume lead to a fresh, medium-bodied, cassis-dominated wine with fine tannins, finesse and a bright, peppered, stylized finish. Blending 72% Cabernet Sauvignon and 28% Merlot, this wine reached 13.5% ABV with a pH of 3.7. 90 - 92 Pts

9,266 Views

Tasted

Apr 18, 2016

2014
Château Haut-Batailley (Pauillac)

Medium/full bodied, elegant, fruity and showing loads of peppery, cassis, dark ripe fruits and tannins. This is followed by a tasty, cedary, spicy, fresh finish. Give this 5 years and it will be really quite charming.

5,758 Views

Tasted

May 28, 2017

Florals with cassis on the nose and the unmistakable elegance and strength of Pauillac. This wine is fresh and sweet with a hint of cherry that should drink well early. Blending 78% Cabernet Sauvignon and 18% Merlot, the wine reached 13.5% ABV. 89-92 Pts

7,420 Views

Tasted

Apr 14, 2015

2013
Château Haut-Batailley (Pauillac)

With crunchy cassis, thyme, spice and coffee bean scents, the wine is crisp, bright and spicy, finishing with a light red berry note. Blending 76% Cabernet Sauvignon and 24% Merlot, the wine reached 13.2 ABV. From yields of 31 hectoliters per hectare, the Grand Vin represents 50% of the crop. 87-89 Pts

5,301 Views

Tasted

Apr 20, 2014

2012
Château Haut-Batailley (Pauillac)

71% Cabernet Sauvignon and 29% Merlot make up the blend. The wine will be aged in 60% new French oak barrels. Smoke, licorice and cassis notes open to a medium-bodied, black cherry-filled wine with some dryness in the finish. 88-90 Pts

5,896 Views

Tasted

Apr 23, 2013

2011
Château Haut-Batailley (Pauillac)

Blending 72% Cabernet Sauvignon with 28% Merlot, the wine will be aged in 60% new oak. Cedar wood, crème de cassis, green forest scents, medium bodied with light textures and a bright cassis finish. 88-90 Pts

5,405 Views

Tasted

Apr 10, 2012

2010
Château Haut-Batailley (Pauillac)

Haut Batailey From 70% Cabernet Sauvignon, 25% Merlot and 5% Cabernet Franc, the Borie family produced a wine that offers spicy cassis aromas, depth of flavor and a finish of ripe black and red fruits. 90-92 Pts

6,214 Views

Tasted

Apr 20, 2011

2009
Château Haut-Batailley (Pauillac)

Medium/full bodied, bright, earthy and loaded with cedar, tobacco leaf, spice and crisp red fruits, the wine is energetic, fresh and crisp. Classic in style, this could improve with another 5 years or so in the cellar.

3,576 Views

Tasted

Sep 20, 2019

2009 Haut Batailey is light ruby. Notes of black berry and cedar notes define the perfume. Medium bodied, with a short, albeit ripe, cassis finish. 87/89 Pts

7,912 Views

Tasted

Aug 26, 2010

2008
Château Haut-Batailley (Pauillac)

08 Château Haut Batailley shows cassis and tobacco on the nose. This is a medium bodied, elegantly styled wine that finishes with light, back fruit notes. 87-89 Pts

5,507 Views

Tasted

Aug 31, 2009

2006
Château Haut-Batailley (Pauillac)

Earthy, peppery tobacco, cedar and lead pencil notes on the nose. Close to ready for its prime time debut, this medium/full bodied, classically styled Pauillac delivers a straight forward, blast of sweet, juicy, crisp, fresh cassis in the finish. The wine was made from a blend of 76% Cabernet Sauvignon and 24% Merlot.

5,353 Views

Tasted

May 25, 2016

Medium bodied, but not quite light, this young, tannic Pauillac serves up fresh blackberry, cranberry, tobacco and spice. From a blend of 76% Cabernet Sauvignon and 24% Merlot, this elegantly styled wine will be better with additional age. integrated, but it should not be approached for several years. Tasted January 2010.

3,847 Views

Tasted

Nov 19, 2013

2005
Château Haut-Batailley (Pauillac)

Tobacco, cherry and cigar wrapper on the nose, with a medium bodied, sweet, cherry and cassis finish that is already showing well today.

5,907 Views

Tasted

Jun 28, 2015

With aromas of cassis, tobacco, blackberry and earth, this medium/full bodied wine is already starting to show well. Made in a lighter, bright, finesse style, the wine ends with juicy black and red plums in the finish.

7,697 Views

Tasted

Jul 20, 2011

2004
Château Haut-Batailley (Pauillac)

Smokey, spicy berries, leaf, cassis and tobacco scents make up the mature aromatics. Medium bodied, soft and ready to drink, the wine finishes with sweet, spicy olives and cherries.

8,502 Views

Tasted

Jan 4, 2015

Barnyard, tobacco, mushroom and cassis aromas, this medium bodied Pauillac ends with a short, cassis filled finish with hints of green flavors.

6,279 Views

Tasted

Oct 4, 2011

2003
Château Haut-Batailley (Pauillac)

Completely mature sending out a nose of tobacco, cedar chest, forest floor and blackberry notes. Soft in texture, with a nice cassis filled finish, there is no reason to hold this any longer.

3,667 Views

Tasted

Dec 18, 2013

2000
Château Haut-Batailley (Pauillac)

With soft, round textures and no hard edges, this charming, medium/bodied Bordeaux wine offers tobacco, red and black fruit, forest floor and earthy notes. This is close to fully mature and displays good Pauillac character in the spice and cassis and plum filled finish. I'd drink this fairly priced wine over the next decade.

6,763 Views

Tasted

Nov 4, 2011

1995
Château Haut-Batailley (Pauillac)

Developing nicely with its tobacco, ash, earth, green pepper and spicy cassis character. There is a touch of rusticity in the tannins, but there is enough freshness and depth in the fruit, coupled with the charming nose, that it's easy to overlook.

5,063 Views

Tasted

Jul 27, 2015

1990
Château Haut-Batailley (Pauillac)

This correct, lighter style of classic Pauillac is past full maturity and requires drinking before it cassis and tobacco charm completely fades away.

6,548 Views

Tasted

May 8, 2014

1982
Château Haut-Batailley (Pauillac)

Already on the slow curve to fading away. Medium bodied, with more secondary notes of cedar, smoke, tobacco, earth and cigar wrapper, than bright red fruits. Some of the sweetness is gone, and there is a sharp, tang of acidity in the cranberry, cassis, spice and tobacco driven finish. Drink up, this is not going to get better with age. Paired against the Batailley, that was a markedly better wine.

4,586 Views

Tasted

Oct 28, 2016

1961
Château Haut-Batailley (Pauillac)

Surprisingly good, this medium-bodied, smoothly textured gem is all about its cedar, tobacco leaf, cigar box, herb and red currant-filled personality. The wine is not dense, but it is complex and continued showing well in the glass for over an hour.

1,887 Views

Tasted

Aug 20, 2021