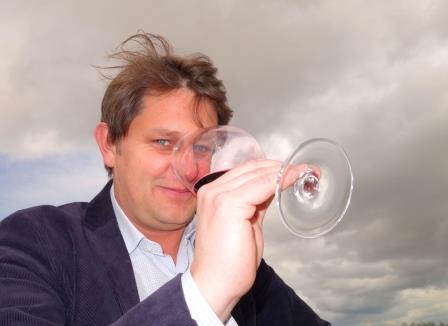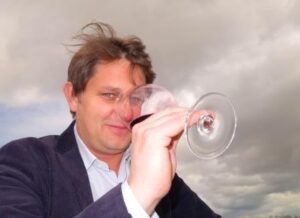 The 2014 St. Estephe wine tasting notes and vintage summary is the first of 9 articles we will be publishing on the best wines, wine makers and wineries that produced the top wines in the 2014 Bordeaux vintage. The articles will appear in semi-geographical order, moving from north to south in the Left Bank, followed by Pomerol, St. Emilion and ending with the petit chateaux and satellite appellations we also cover. 2014 Pauillac should be published tomorrow morning. To read 2014 Bordeaux tasting notes from other appellations: 2014 Bordeaux Tasting Notes
By this point, due to non-stop barrage of information available you have probably read by this point, you have probably read more than your share of weather reports and harvest news. For a general overview on the shaping of the 2014 St. Estephe vintage, please read: 2014 Bordeaux Detailed Harvest and Vintage Summary
Let's get to the most important point about 2014 St. Estephe, the wine. These are very good wines. The 2014 St. Estephe vintage is strong for many of chateaux in the appellation. The wines are made in a great, charming and classic style. The majority of estates produced wine with ample concentration from ripe, juicy, fresh fruit, and soft, sweet tannins. The best wines have high alcohol levels and concentration, combined with freshness. Most were already a pleasure to taste and drink. 2014 Saint Estephe in a historical context should be seen a strong vintage. The wines are behind 2010, 2009, 2005, 2003 and perhaps 2000. Time will tell as the wines age in the barrel, and more importantly in the cellar. But at the level of, or just behind 2000, 2014 is a lofty position in the historical pantheon of great Bordeaux vintages for Saint Estephe. To be clear on my reasoning, not only is 2014 Saint Estephe quite stylish, but many smaller estates that do not always produce good wine, excelled and what is really exciting about 2014 St. Estephe wine is, there are 3 chateau that made what could be the best wines in the history of their estate!
How did this happen? Easy. You start with a cold, wet, rain and add fear of another vintage like 2013. You add in the fortune of perfect Indian summer conditions that started in late August, (September and October were stellar) toss in a healthy dose of gravel and clay terroir coupled with the financial ability and willingness to ruthlessly select all but the best grapes and you have the perfect blend from an appellation that does not always shine. But make no mistake, 2014 Saint Estephe wines are really good and depending on the price, they merit a serious look, if you're fan of the appellation.
The majority of the harvest took place just a short period of rain in mid-September under warm, sunny conditions starting Monday, September 22 with the Merlot and continued until Friday, October 10 for most chateau. I mentioned mostly sunny, because some rain fell in the Medoc October 7 and October 8. This late season rain and the desire for increased levels of ripeness created the opportunity for a few vineyards to wait until the end of the following week, October 18 to finishing harvesting their 2014 Saint Estephe crop.
It took longer than expected for any of the well-known chateau from St. Estephe to release pricing on their 2014 wine. Chateau Meyney was the first to break the ice when they offered their wine at 16.80 Euros ex-negociant. If you're keep track of such things, this was the same price as they sold their 2013 for. Now, while Chateau Meyney made a much better wine in 2014, and in the true scheme of things, the price was fair for a wine of that quality, it might still prove to be a difficult sell En Primeur. That release was followed over a week later by Chateau Lafon Rochet which came out at 22 Euros ex- ex-negociant, which showed a increase of 4.8% over what they charged for their 2013. While that was only an increase of 1 Euro for Lafon Rochet, it did not send the right signal to the market that was demanding a decrease in price, or at least was hoping for stability in prices for the 2014 Bordeaux vintage. 2014 Chateau Cos d'Estournel came out in the beginning of May priced at 84.50 Euros. Clearly, Cos d'Estournel is one of the best wines of the vintage. But the increase of 3.7% over the 2013 could make it a difficult sell as a future. In bottle and on the shelves, the wine is worth the money for its level of quality and character.
However, the issue is, will consumers willingly pay that price 2 years in advance? Calon Segur was the second of the big three wines offering their 2014 St. Estephe, coming out at 42 Euros, a 12% jump over 2013. It's important to note that this is one of the best vintages for Calon Segur in decades. But that might not be enough to move the wine to consumers. However, it is still more than early, which makes it difficult to handicap how thing are going to turn out, but price increases are not in the interest of actually selling the wine through to consumers. The final wine released in the 2014 Bordeaux campaign came out June 2 when 2014 Chateau Montrose was released at 88.80 Euros, which made a major leap up from 2013, with an increase in price of more than 50%. Priced at 4 Euros over it's main competition, Chateau Cos d'Estournel, 214 Montrose, which is very good will probably sell through, although it could take time.
The following wines were tasted in Bordeaux under perfect conditions at either the chateau or with a select group of negociants. None of the wines were tasted blind. While these are barrel samples, and not finished wines, hopefully, you can use these notes to help you find the best wines in the style you like from the 2014 St. Estephe vintage. A big shout out and an even bigger thank you to Audrey Lavin who helped edit these 2014 Bordeaux reports.
2014 Calon Segur – Fans of the older, strict-style wine previously produced at this estate might be scratching their heads but I loved it! It is a rich, dense, fat and well-dressed grande dame of a wine with layers of sweet, ripe, juicy black fruits, supple, polished tannins and outstanding concentration. The plum-filled finish is long and clean, fresh, round and sweet. Produced from a blend of 66% Cabernet Sauvignon, 19% Merlot, 13% Cabernet Franc and 2% Petit Verdot, the wine reached 13.8% alcohol with a pH of 3.70. Laurent Dufau has clearly upped the ante in the competition for the best wine in the appellation and the best is yet to come! 93-95 Pts
2014 Le Marquis de Calon Segur – Fruity, fresh and approachable, this wine was produced from 64% Merlot and 36% Cabernet Sauvignon. Its sweet blackberry profile conceals the 14.7% alcohol. It should be fun to drink on release. 86-88 Pts
2014 Capbern Gasqueton – From the smoky fruits and softness in the tannins to the allure of the finish, there's much to like about this polished, medium-bodied delight. Ripe and dark, this wine reached 14.2% alcohol. 88-91 Pts
2014 Cos d'Estournel – Intense in color with a showy nose and the already present tones of tobacco leaves, anise, earth and vine-ripened berries, this wine is luxurious on the palate, plump and concentrated with roasted espresso bean, cocoa, warm berries, spice and freshness to the ripe fruits in the finish. Produced from a blend of 65% Cabernet Sauvignon,33% Merlot and 2% Cabernet Franc, the wine reached 14.2% alcohol with a pH of 3.77. The wine is aging in 80% new, French oak barrels. After a rocky start with the difficult 2013 vintage, Aymeric de Gironde has clearly stepped up his game! 95-96 Pts
2014 Les Pagodes de Cos – Smoke, licorice, flowers and sweet black cherries on the nose, this wine is soft, forward, sweet and easy drinking. 88-90 Pts
2014 Cos d'Estournel Blanc – A cheerful nose of grapefruit, lemon, lime, green apple and honeysuckle, this is an invigorating, lively wine ideal to sip with a summer supper of freshly caught seafood. 92 Pts
2014 Cos Labory – Smoked cherries, earth and herbs on the nose, this wine is medium-bodied, forward and easy-drinking in style with a woodsy spice mingling midst the cassis. 86-89 Pts
2014 Le Crock – This wine offers a lot of bang for the buck. Medium-bodied, elegantly-styled with freshness and layers of verdant, juicy, red berries and wild herbs. The wine was produced from 50% Cabernet Sauvignon, 39% Merlot, 8% Petit Verdot and 3% Cabernet Franc. It should drink well young. 89-90 Pts
2014 Haut Beausejour – Medium-bodied, this is a soft, black raspberry centered wine with a bold, red berry character. 86-88 Pts
2014 Haut Marbuzet – A pleasing depth of color, a nose of espresso, earth, blackberry and a sniff of the old cigar box, this wine finishes with a blast of plush, full basket of blackberries and cocoa. 89-91 Pts
2014 Lafon Rochet – Polished and lush with black raspberries and dark chocolate covered cherries in the nose, this wine has round tannins, ample concentration, sweetness and freshness. 91-93 Pts
2014 Le Boscq – The nose is oaky yet there is a wealth of ripe, dark, red berries and sweet earth bold enough to compete with the initial essence of oak. Give this wine a few years to develop and come together. 87-89 Pts
2014 Lilian Ladouys – Fresh, sweet but sassy black raspberries and cherries, licorice, espresso and fertile soil, this wine finishes with soft but dusty tannins. 89-91 Pts
2014 Meyney – This is probably the best vintage of Meyney produced to date. It's certainly the best wine I've tasted from the estate. (And I have tasted wines dating back to 1929!) Vibrant in color with strong aroma of blackberry, plum and spice, this wine is a liquid dream, concentrated and fleshy with length, purity and character. Much of the success is due to the estate's recently adopted, spare-no-expense attitude and a man named Hubert de Bouard, new consultant to Meyney. This is a wine to watch, especially if it stays reasonably priced. 92–94 Pts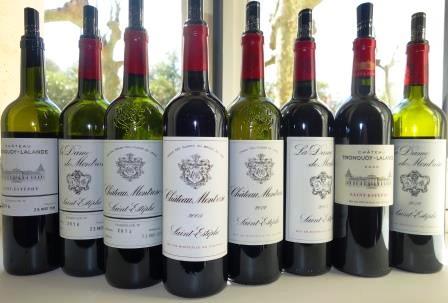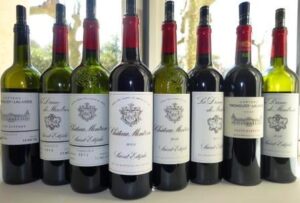 2014 Montrose – Cavernous in color and succulently layered with summer boysenberries, there is a refined freshness and a luxurious, creamy, soft texture to this wine. The wine is powerful, tannic and carries the structure to age. A sweet, fruity finish envelops the senses and lingers nicely on the palate. Representing 47% of the production, the blend is from 61% Cabernet Sauvignon, 30% Merlot, 8% Cabernet Sauvignon and 1% Petit Verdot. The wine reached 13.7 alcohol. This is a wine that could turn out better after elevage, so stay tuned. Herve Berland is clearly on top of his game producing sublime wines at both his St. Estephe chateaux today. There is going to be a lot of talk and attention focused on Montrose this year, as the annual Fete de la Fleur takes place at the estate in June. 94-96 Pts
2014 Le Dame de Montrose – This wine is Medium-bodied and approachable with freshness, plump, dark red fruits and character. 88-90 Pts
2014 Ormes de Pez – Cassis and earthy notes blend perfectly with the spicy, red fruits, bringing a shiny freshness to the finish. 47% Cabernet Sauvignon, 44% Merlot, 7% Cabernet Franc and 2% Petit Verdot. 89-91 Pts
2014 Petit Bocq – Smoke, licorice, oak and dark red berries, this wine is a medium-bodied, easy-drinking charmer. 87-88 Pts
2014 de Pez – With tobacco and dark berries on the nose, this medium-bodied wine delivers a fresh berry and spice finish, offering a lot of charm for the money. 88-90 Pts
2014 Phelan Segur – Crème de Cassis, fennel and freshly ground espresso on the nose, this wine was produced in an approachable, fleshy style. There is an easy softness to the tannins and a smack of blackberries in the finish. 88-91 Pts
2014 Tronquoy Lalande – It will be difficult to find a better wine for the money in from 2014. Chocolate covered black cherries and a hint of truffle set the perfume in motion. The texture is round on the palate with a satiating, sweet fruit finish. Produced from a blend of 56% Merlot, 37% Cabernet Sauvignon, 6% Petit Verdot and 1% Cabernet Franc, the wine reached 13.7% alcohol. 91-92 pts