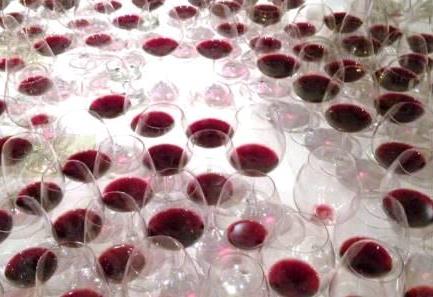 2000 Bordeaux Wine Buying Guide Tips on Best Value Wines
This Bordeaux wine value buying guide page is a list of the top 2000 Bordeaux wines in the market for the money today. These are the best Bordeaux wines from the vintage combining quality, character and price from every major Bordeaux appellation.
2000 Bordeaux is a unique and important Bordeaux vintage. 2000 Bordeaux was the first vintage of the century candidate in a decade. You have to go back to 1990 to find a year that was this good in all appellations, and at all different price levels.  2000 Bordeaux are ripe, opulent, round and aromatic. They are balanced, fresh and combine concentration with elegance.  Every area, with the exception of the sweet wines of Sauternes produced compelling wine. Due to their sexy style and their ability to drink well young, many of these wines are worth seeking out.
2000 Bordeaux was considered shockingly expensive when it was first offered.  The early prices for the 2000 Bordeaux First Growth wines were between $200 and $250 a bottle!  The Super Seconds were priced at $100. Petrus was a whopping $600 a bottle, Cheval Blanc was $325 and Ausone was less. Lafleur was about $250!
It's funny to think about it, but the 2000 Bordeaux vintage took place not that long ago. In only a few short years, those days and the prices originally asked for the 2000 Bordeaux wines had already become the good ol' days. In fact, the prices asked for futures on 2000 Bordeaux was the first major spark in the continuing escalation in Bordeaux prices today. Chateau owners saw the wines double and triple in weeks and they wanted a larger piece of the pie.
I've been tasting 2000 Bordeaux over the past few years. The wines continue developing well, adding layers of complexity to their silky textures. With the exception of the bigger Left Bank wines, by 2015, most of these will be drinking very well.
For more detailed information on the 2000 Bordeaux vintage, harvest and the wines: 2000 Bordeaux Wine . For tips on other Bordeaux value wines and vintages: Bordeaux Wine Buying Guide Find the Best Bordeaux for the money to buy today (Vintages 1959 to today)
2000 Left Bank Bordeaux Value Wines
Branaire Ducru  93 pts
Chevalier  90 pts
Ducru Beaucaillou 96 Pts
d'Issan  93 Pts
Grand Puy Lacoste 93 Pts
Gruaud Larose 93 Pts
Haut Bailly   91 Pts
Haut Bergey 90 Pts
Leoville Barton  92Pts
Leoville Poyferre  97 Pts
Lynch Bages 93 Pts
Malescot St. Exupery 93 Pts
La Mission Haut Brion 99 Pts
Montrose 93 Pts
Palmer  – This is not a value wine. But as current vintages of Palmer are so expensive, if you like or want to try the wines made by Chateau Palmer, this is the wine to buy. 96 Pts
Pape Clement 95 Pts
Pichon Baron 96 Pts
Pichon Lalande 96 Pts
Smith Haut Lafitte 91 Pts
2000 Right Bank Bordeaux Value Wines
Angelus 97 Pts
Beau-Sejour Becot  91 Pts
Beausejour Duffau-Lagreosse 90 Pts
Bellevue  94 Pts
Bon Pasteur  92 Pts
Canon La Gaffeliere  93 Pts
Clos de l'Oratoire 93 Pts
Clos de Sarpe  93 Pts
Clos St. Martin 94 Pts
La Conseillante 97 Pts
La Croix St. Georges 92 Pts
La Gomerie 94 Pts
Hosanna 95 Pts
Pavie Macquin 96 Pts
Troplong Mondot 96 Pts
Vieux Chateau Certan 95 Pts
While wines from the satellite appellations like Cotes de Castillon and Fronsac are made better today than they were in 2000. Better wines are being produced by more chateaux in the satellite regions than at any time in history. Today, most of the wines at 11 years of age are either slightly past their prime, or on the way down.  However, some of the best wines are still drinking well today.
d'Aiguilhe  90 Pts
Reignac  90 Pts