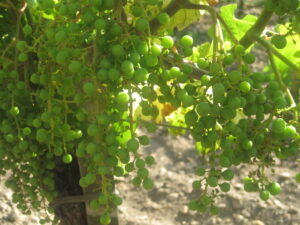 The
satellite appellations
for this report combined all the different areas I tasted from that are not from the major
Bordeaux
wine appellations. Satellite appellations can offer some of the best quality for the money wines.  Many of these wines would do well in blind
tasting
's with wines from more illustrious terroir's.
.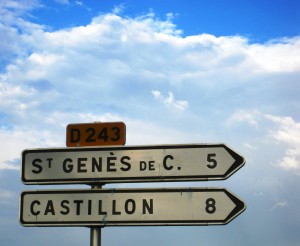 2009 20 Mille is produced from a 1.4-hectare section of the Croix Mouton vineyard. The chateau takes its name from the fact it's planted to 20,000 vines per ha. Produced from 100% Merlot, the wine expresses dark jammy fruit, licorice, round textures and chocolate, accented dark fruit.   50% of the wine is aged in the cigar shaped barrels.  With vines planted this closely, work in the vineyards can be exacting.  According to the owner, Jean-Philippe Janoueix, the purpose of this density of planting, is to show quality Bordeaux wine can be produced from terroir that is not only from the finest regions.
2009 Ad Augusta produced from 90% Merlot and the rest, Cabernet Franc is a fun, fleshy, early drinking, crowd pleasing style of wine. 84-87 Pts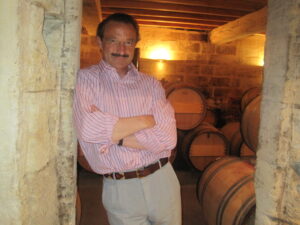 2009 d'Aiguilhe – This 50-hectare vineyard is planted on thin clay on top limestone. Net yields in 2009 were 8 hls/ha. The wine is aged in 50% new oak. This 80% Merlot and 20% Cabernet Franc wine is deeply colored with aromas of spice, oak, dark jammy berry, anise, strawberry and chocolate.  Full bodied and round, this fresh, supple Bordeaux wine finishes with dark cherry, spice and licorice.  90-92 Pts
2009 Clos Chaumont is produced from 90% Merlot and an even split of Cabernet Franc with Cabernet Sauvignon is filled with charm, soft textures and ripe dark berries with licorice hints.  This will drink best young. 85-87 Pts
2009 Clos les Lunelles is produced from vines averaging 40 years, from a blend 80% Merlot, 10% Cabernet Sauvignon, and 10% Cabernet Franc. Yields were a miniscule 22/hls/ha. The wine is filled with ripe, blackberries coffee and anise. Round in texture this mouth filling Bordeaux wine ends with lush, jammy dark berries, chocolate and plum flavors. 91-93 Pts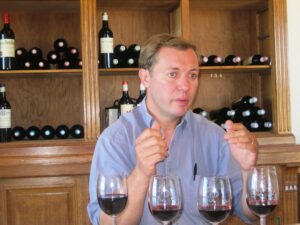 2009 Croix Mouton is 87% Merlot, 12% Cabernet Franc and 1% Petit Verdot in this vintage. The wine will age for nine months in 33% new and 67% one-wine old barrels, 45% of which are "cigar shaped" barrels.  This medium bodied Bordeaux wine offers licorice and jammy black raspberry notes, ending in black raspberry and kirsch flavors. 84-87 Pts.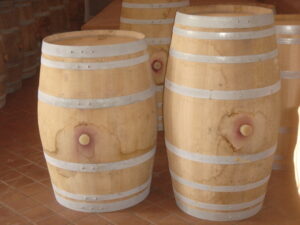 2009 Le Conseiller, produced from 100% Merlot opens with sweet dark berries, soft textures, fresh fruit and fennel. This sweet, ripe wine will offer pleasure early. This is a top value wine for the vintage. It will sell for about $15 in the states. 88-90 Pts
2009 Cote Montpezat offers soft, ripe round dark berries in a crowd pleasing style. This is a great value play wine. 86-88 Pts
2009 Domaine de Courteillac was purchased in 1998 by Dominique Meneret from Stéphane Asseo when this latter left to create L'Aventure in Paso Robles, in which Dominique remains a partner. Planted in clay and limestone, from a blend 70% Merlot, 20% Cabernet Sauvignon and 10% Cabernet Franc, this wine offers fresh sweet, dark, anise coated berries. With soft textures, this Bordeaux wine finishes with ripe black raspberries. 86-88 Pts
2009 La Croix Lartigue is ripe, roundly textured without faults. 84-87 Pts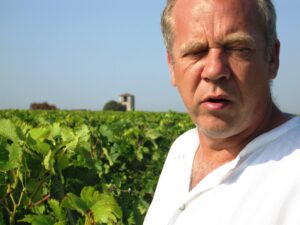 2009 Domaine de l'A, owned by renowned consultant Stephane Derenoncourt and Christine Derenoncourt is produced from a blend of 70% Merlot, 25% Cabernet Franc and 5% Cabernet Sauvignon biodynamically farmed vineyards planted in clay and limestone soils. Filled with jammy dark berries, plums and black pepper, this soft, open, plush Bordeaux wine ends with ample dark fruit in a fleshy and flashy style. 89-91 Pts
2009 Jean Faux is produced from a blend of 80% Merlot and 20% Cabernet Franc. The wine opens with dark berries and mocha, finishing with simple round textures and berry flavors. 83-85 Pts
2009 La France is medium bodied and offers light berries in a clean, user friendly style. 83-85 Pts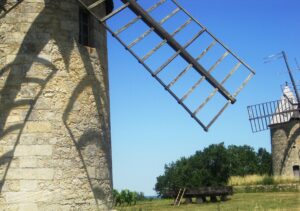 2009 de Francs Les Cerisiers is 90% Merlot with 10% Cabernet Franc.  This Hubert de Bouard consulted property is filled with spicy, dark berries and oak.  With round supple textures, the wine ends with licorice and ripe dark berry flavors. 88-90 Pts
2009 Gigault Cuvee Viva from 90% Merlot and 10% Cabernet Franc is a supple styled, ripe wine that will give bang for the buck and drink well on release. 86-88 Pts
2009 Les Grands Marechaux is produced from 84% Merlot, 9% Cabernet Franc and 7% Cabernet Sauvignon. Net yields in 2009 were only 26 hls/ha! Medium bodied with black raspberry and cherry scents, this easy drinking wine will be a crowd pleaser the day it's released.  This is another top value play for Bordeaux wine. 85-87 Pts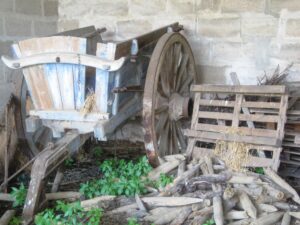 2009 Gree Laroque comes from 95% Merlot and the rest Cabernet Franc. This will be aged in 55% new oak. This supple, round, ripe berry and licorice flavored wine will deliver ample pleasure almost as soon as it's released. 85-88 Pts
2009 Haut Bernat with black raspberries and soft textures is an easy to like, early drinking wine. 84-86 Pts
2009 Hostens Picant is a medium bodied wine with soft textures that ends with ripe berry and hints of coco in the finish. 84-86 Pts
2009 Lucullus Cuvee d'Exception is the top wine from Hostens Picant. Minerality, dark fruit, ripe blackberry and pepper with soft, round textures are the signature of this wine. 87-90 Pts
2009 Lyonnat from 95% Merlot is a dark cherry flavored wine that will drink well on release. 83-85 Pts
2009 Mont Labat from 80% Merlot, 15% Cabernet Franc and 5% Cabernet Sauvignon is a medium bodied wine with simple berry flavors. 82-84 Pts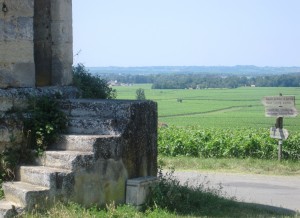 2009 Le Pin Beausoleil is a Le Pin we can all finally afford. Even though this is the other Le Pin, this black cherry and dark berry scented wine offers supple textures and a soft, ripe black cherry filled finish.  87-89 Pts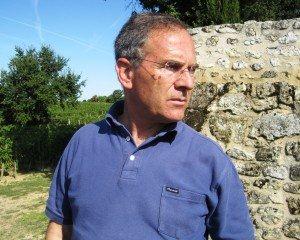 2009 La Prade is 100% Merlot in 2009. This small property used optical laser sorting for the first time this vintage. With soft, ripe, elegant and round textures coupled with minerality, blackberry and licorice, the wine ends with a nice display of ripe, juicy plums. This is the best La Prade I've ever tasted. 88-90 Pts
2009 Puygueraud, like La Prade, both of which are made by Nicolas Theinpont, utilized an optical sorting machine for this vintage.   Produced from a blend of 80% Merlot, 15% Cabernet Franc and 5% Malbec is medium bodied and the tannins feel rustic. The wine ends with a berry filled finish that is slightly drying. 84-86 Pts
2009 Trois Origines opens with minerality, dark pit fruit and fennel. Soft and fleshy, the wine finishes with dark berry flavors. 87-89 Pts
2009 Vrai Canon Bouche is 98% Merlot and 2% Malbec. Yields in 2009 were just 20 hls/ha! The wine will be aged in 70% new oak. With soft textures, ripe berries and a kiss of oak, the wine will be a very popular, crowd pleaser that will drink well the moment it's released. 86-88 Pts
2009 Vieux Chateau Palon opens with earth, berry, licorice and spice aromas.  This easy drinking Bordeaux wine ends with a berry filled finish. 84-87 Pts