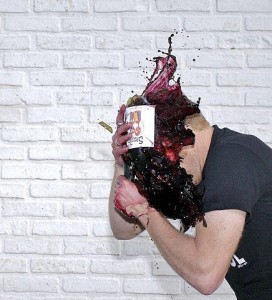 The enemy of wine lovers, as well as free trade, the Wine and Spirits Wholesalers of America (WSWA) is still actively trying to revoke your rights to freely purchase the wines you want to drink.  The WSWA is doing this under the guise of protecting minors from purchasing alcoholic beverages, specifically wine.
The bill, HR5034 was drafted with the help of the National Beer Wholesalers Association. This attack on the rights of wine lovers and wineries is due in part to the successful, landmark 2005 Supreme Court Granholm decision. That decision ruled states must afford equal treatment with respect to wineries located in or out of their state with regards to direct shipping. That meant no state could allow any winery located in that state to directly sell and ship wines to consumers, while prohibiting out of state wineries the same rights and privileges.  
The Granholm decision pointed out, the 21st Amendment ended Prohibition. This allowed states the rights to regulate alcohol sales. But the ability to regulate sales does not supersede Constitutional grantees, specifically the Commerce Clause, which prevents states from restricting interstate trade. The Granholm decision led to a myriad of law suits regarding direct-shipping to consumers. Direct shipping is now allowed in 37 states and the District of Columbia.
When this issue was brought up before congress in March, the only people speaking before the house took the side that the sole effects of the Granholm decision would diminish the 3 tier system for alcoholic beverage sales. That would also be deleterious to underage Americans who would be able to purchase wine from out of state over the Internet.  No advocates of direct shipping were present at the hearing.
Democratic Congressman, Mike Thompson, testified against the bill saying, "For decades, wholesalers have expended great resources to protect their state-mandated distribution system in ways that have harmed wineries and breweries. These efforts have stunted competition and weakened producers, which ultimately leads to fewer choices for consumers," Thompson testified. "States should encourage, not stifle, competition."
In the Los Angeles Times this morning, August 5, the articles starts off saying this is being conducted in the dark of night. "With little public notice, distributors of alcoholic beverages are pressing for a federal law that would allow states to block interstate sales of wine and beer to their residents — a result that could limit consumer choices, raise prices and hurt hundreds of small vintners and microbrewers."
How does this happen? Follow the money.  Wineries, brewers and the Distilled Spirits Council of the United States have a massive budget to lobby with.  According to the Center for Responsive Politics, they have already donated over $2.2 million to House members, including $922,000 to lawmakers who signed on to the bill as sponsors.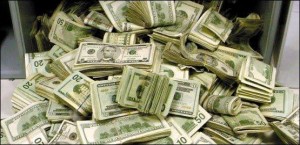 Not that this is surprising or news. But transparency makes it easy to see the true purpose HR 5034, which is business is booming for wholesalers and they want to keep it that way, regardless of how it effects consumers or other companies.
Laws like HR5034 hurt consumers, wineries and free trade. If passed, wine lovers will not be able to purchase the wines they want because many wineries are too small to have enough product for distributors to stock the stores with. Furthermore, those wineries will also be hurt as they will not be able to sell their wines to their customers.  The argument over protecting minors does not hold water. Or in this case, wine.
Minors are not looking to purchase wines that takes days, weeks or even months to arrive.  The only people this bill will help are the distributors.  America's three tier system already makes wine more expensive than it should be.  In an independent study, Jerry Ellig, a research fellow at the Mercatus Center at George Mason University, studied wine prices in the years before and after Virginia enacted a law in 2003 to allow direct shipping to residents. The study, published in 2007, found that the law had prodded retail stores to become more competitive with online sellers.  Learning that competition lowers prices is about as surprising as discovering there's gambling going on in a casino.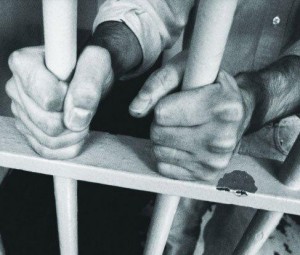 Wine lovers are not criminals.  Please write your senators, congressmen, Governors or other elected officials and let them know this is an important issue. You want to maintain your rights to buy the wines of your choice from the people you want to purchase from.