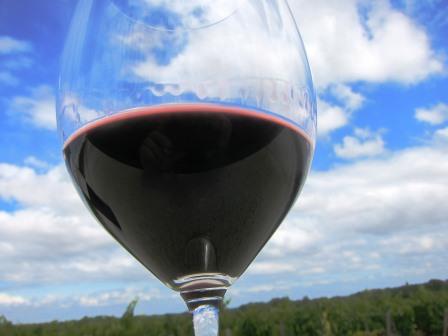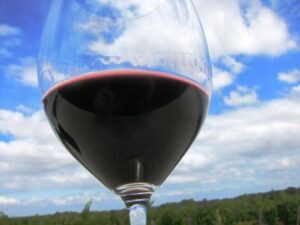 The bottom line with 2017 Bordeaux is, which is probably not news to readers of The Wine Cellar Insider, it is not the vintage of the century. 2017 Bordeaux will not make you forget 2016, 2015, 2010 or 2009.
However, there are a few great 2017 Bordeaux wines and a lot of very good 2017 Bordeaux wines as well. There are also wines that feel heavy handed, when the estate tried producing concentrated wines, ending up with dry tannins and a dry finish.
2017 Bordeaux Character and Style of the Wines
Generally, the 2017 Bordeaux wines are: medium bodied, fresh, aromatic and lower in alcohol than you find in the more popular sunnier vintages. The tannins are soft. The fruits are sweet and the majority of the wines will be enjoyable early in life.
Even though 2017 Bordeaux in most cases will show well young, interestingly, many of those wines, especially those from the Medoc will also age for at least 2-3 decades, or longer in the best cases.
2017 Bordeaux Wine Buying Guides with Tasting Notes and Ratings
2017 Saint Estephe Tasting Notes and Ratings
2017 Pauillac Tasting Notes and Ratings
2017 Saint Julien Tasting Notes and Ratings
2017 Margaux Tasting Notes and Ratings
2017 Haut Medoc Tasting Notes and Ratings
2017 Pomerol Tasting Notes and Ratings
2017 Saint Emilion Tasting Notes and Ratings
2017 Bordeaux Value Wine Report with Tasting Notes and Ratings
2017 White Bordeaux Wine Report with Tasting Notes and Ratings
2017 Sauternes and Barsac Wine Report with Tasting Notes and Ratings
Market Conditions and Realities for Selling 2017 Bordeaux Wine as Futures
As usual, the success of every campaign is the prices asked for the wines. It is that simple.
There are several factors to consider when pricing the 2017 Bordeaux vintage. It is important to keep in mind that currency exchange rates has made it much more difficult for the American market to absorb a lot of the wines.
Plus, 2015 and 2016, both better vintages sold quite well, filling consumers cellars for years to come. There really is just so much money available to buy wines, especially when it is a good, classic or useful vintage, and not an investment quality vintage.
Hopefully, the chateau will take that all of those facts into consideration, if they expect the wines to sell through to the consumers and not just to the negociant.
It remains to be seen how well 2017 Bordeaux is going to sell through to consumers, as the campaign is not yet in full bloom. In fact, the pacing of the releases is lethargic, which is not helping inspire demand, as most wine-buyers attention span wanes when campaigns go on for too long.
But even at this early stage, the market does not seem to want to purchase 2017 Bordeaux as a future. Reductions of between 15-20% are not sparking interest among wine buyers.
The old-adage remains true: "There is no price low enough to make the consumer happy and there is no price high enough to bring smiles to the owners." Purchasing wines 2 years in advance at a price that has a strong chance of being lower when the wines hit the shelf is not a strong battle cry to buy.
If the chateau truly want the wines to sell through to end users as a future, prices will need to be in most cases, 25% less than the recently offered, and higher quality 2016 and 2015 vintage.
I am keenly aware there is on average 40% less wine for sale in 2017, than there was on offer for 2016. But the facts are, 2017 Bordeaux needs a genuine reduction to sell En Primeur.
If prices are not reduced, as a guess, chateau will chose or be forced to hold more stock than usual until the wines are in bottle and ready for shipping.
That is not a bad thing. I suspect more wine is going to be held back until release as interest in buying wine 2 years in advance continues to slide in popularity.
Now that I am ready to step off my soapbox, let's look at how 2017 Bordeaux came to be.
2017 Bordeaux Weather, Growing Season and Harvest Report
Generalities are not of much use. But with 2017 Bordeaux, it is not a vintage of specific appellations. Instead, it is of localized terroirs. The gravel slopes in the northern Medoc, especially in Pauillac produced extremely strong wines.
The Left Bank is generally more consistent than the Right Bank as you will see in the short analysis below on each of the most important appellations. The best wines follow an almost straight line from north to south. The further south you travel, as you will see, the more difficult and less homogeneous 2017 Bordeaux becomes.
Pauillac is the most successful appellation of the vintage. Almost every wine I tasted showed beautiful Cabernet Sauvignon characteristics.
St. Julien is next and in St. Estephe, the vineyards located closest to the Gironde were very successful. The top of limestone plateau in St. Emilion, and in the gravel slopes next to Pomerol lay claim to producing very good wines.
The Pomerol plateau in both the clay and gravel terroirs allowed producers to make very good wines as well. Sauternes enjoyed an extremely successful vintage! In fact, 2017 Bordeaux is fabulous for the dry white Bordeaux wines. However, other less heralded terroirs had a more difficult time.
2017 Bordeaux Frost
2017 Bordeaux will be remembered as the year of the great frost that struck just after the tastings, April 27 and 28, with temperatures as low as -4 Celsius on both nights. But due to climate changes and increased knowledge on how to combat impending frost, the vintage is not the disaster that estates withstood in 1991.
The 2017 Bordeaux frost is much more localized. But for those that were affected, the results were severe. 2017 Bordeaux Frost Report
The damage from the frost should not be underestimated. Numerous vineyards in Saint Emilion, Cotes de Bordeaux, Entre Deux Mers, Graves, St. Emilion satellite regions, Lalande de Pomerol, Fronsac and even in Pessac Leognan lost their entire crop. Vineyards in Haut Medoc, Moulis, Listrac and Margaux were also damaged.
And before you start thinking, they are rich, they can afford the loss, think again. Most of the vineyards hit the hardest are owned by small producers that make their livelihood from their wine. It is not their hobby, it is their life.
In the Left Bank, the top estates, close to the Gironde were protected by the heat retention from the water and their gravelly slopes. The same can be said for those situated on the plateau of Saint Emilion.
Keep in mind, frost does not determine quality, or character. It only affects the yields. Overall Bordeaux will produce about 40% less wine than they were able to release with the 2016 vintage, to give you an idea of the loss.
The frost only tells part of the story. 2017 Bordeaux started off with a cold winter that came along with less amounts of rain than usual. By February and March, things heated up in Bordeaux, and bud break came as much as a week early for some estates.
The end of April saw the devastation from the worst frost in 27 years. The damage at many estates as we mentioned was devastating. By the end of the spring, things heated up, with flowering taking place by the middle of May. Flowering was homogenous and rapid. At this point, the vineyards not affected by the frost were in good shape.
June saw rain, making it wetter than usual. June also endured warm, sunny conditions. Some of the June nights were warm as well. From June 8 to June 22, several days hit at least 31 degrees Centigrade. Temperatures spiked June 13 to June 22, with highs hitting over 37 degrees!
For those that were in Bordeaux for Vinexpo, they will remember the relentless heatwave. I recall driving to Pessac Leognan for the Fete de la Fleur where the temperatures reached up to 41 Celsius, 105 Fahrenheit!
It was so hot, the vines in many areas were suffering from water stress, which slowed down the rapid growth cycle. Fortunately, a lot of rain fell at the end of June, providing much needed nourishment for the vines, some of which had shut down as they were experiencing vine stress.
July and August were very dry. But temperatures were cool, and there was a lack of sunshine. Still, the vintage was set to be an early harvest and veraison came a little early. Drought conditions appeared in several vineyards.
By the middle of September, it began to rain. In fact, the month was wetter than the average September. The initial rains were desired after the dry summer. But it continued raining, which had the potential for diluting the grapes and the fear of rot was a moderate possibility as several estates were already harvesting, as 2017 was an early vintage.
Things began to dry out the following week, so growers with nerves of steel were rewarded as the grapes has more time to mature.
For a detailed look at the weather and harvest that shaped the 2017 Bordeaux vintage and growing season 2017 Bordeaux Vintage and Harvest Report
Harvests for the Merlot came early with growers beginning to pick September 8. Most growers finished harvesting by October 5. The grapes are generally small, with thick, ripe skins and a good skin to juice ratio. Depending on when the growers picked determined the amount of water in the vineyards they needed to contend with.
The key to the success of 2017 Bordeaux was in selection and focusing on exercising a gentle touch during the extraction period. Putting the pedal to the metal was not the right plan this year.
2017 White Bordeaux Wine
With 2017 Bordeaux it is important to not lose sight of the stunning white Bordeaux wines, with their multi-layered, crisp, fresh, racy fruits.
The combination of cool days, dry weather and even cooler nights created exactly what was needed to produce bright, fresh, crisp, refreshing white wines with character and style. And as the harvest took pace well before the September rains, the grapes were brought in under good conditions.
2017 Sauternes
2017 Bordeaux also shines brightly in Sauternes and Barsac. These delicious treats will hit the spot for lovers of sweet white, Bordeaux wine. However, life was not sweet for many of the owners in the region.
Several vineyards suffered devastation from the April frost, losing between 50% to 100% of their crop! Yields which are already low in Sauternes were even lower.
Those vineyards that held onto to fruit enjoyed the necessary combination of war, dry daylight, cool nights and enough moisture in the morning to produce botrytis. The harvest began at some properties Monday, September 25, continuing until Friday, October 13. However, there were vineyards that did not finish picking until October 20.