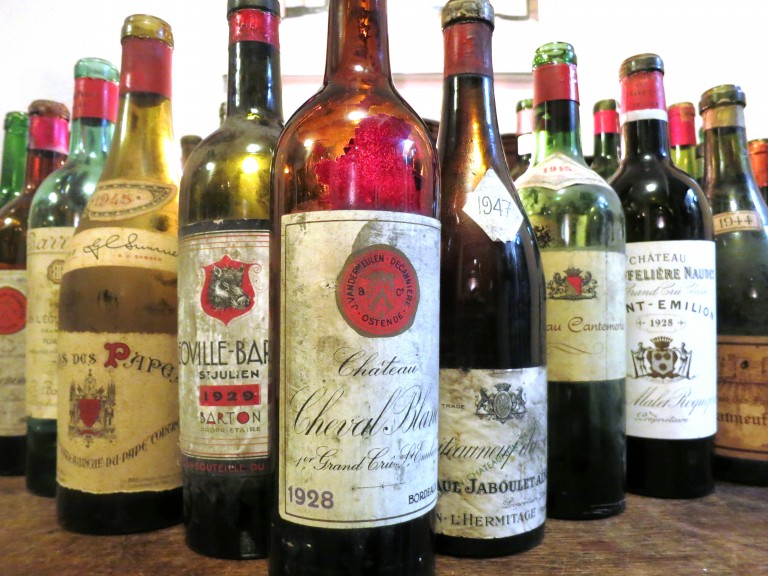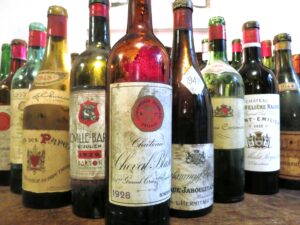 Wine writing offers a myriad of directions to explore.  The wines we enjoy, the way we view them, the people we share our passions and the memories we create say as much about the author as it does, the wines we write about and every now and then we get the opportunity to taste amazing Wine!
I read numerous articles from a variety of viewpoints.  There are writers that I never agree with a thing they say, yet their verbiage is rich. The pictures they paint make it interesting to read. Other authors or writers approach wines with a clinical, or worse, cynical, joyless view.
Wine is a passion on the way to obsession for some.  For others, it's a beverage served at meals.  For me, it's about pleasure. Sharing bottles with new and old friends alike is what makes the hobby rewarding.  Hedonism is something to be embraced.  If they do not have shirts with that printed on the front in Dusseldorf, assuredly, they would sell well to the infamous Cellar Devils living there.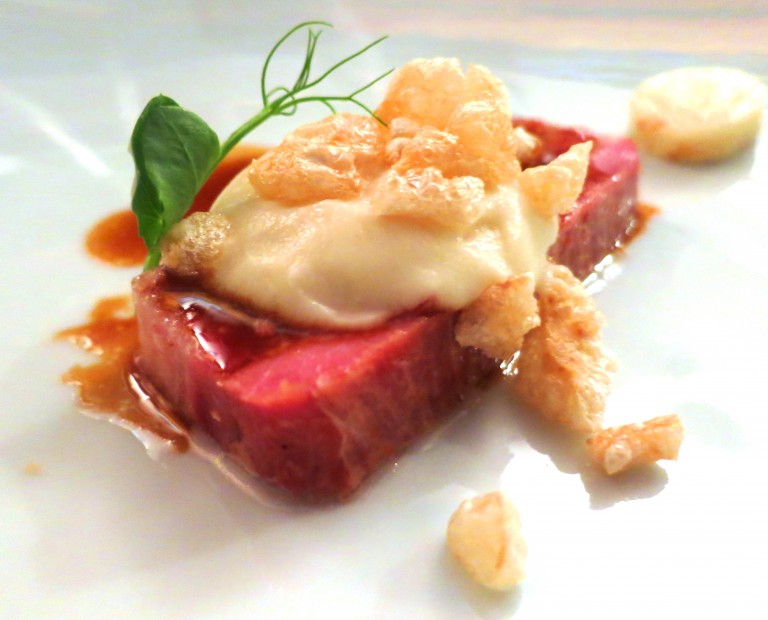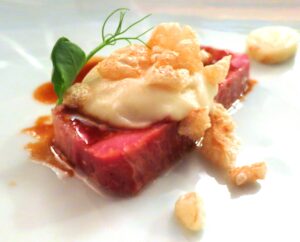 I wrote about my first meeting with the Cellar Devils in my last post about what was supposed to be a casual, light lunch that quickly morphed into an all day, 5 hour affair.  With dinner starting at 6pm, coupled with an early morning, 7am flight to Paris, I hoped I could be in bed with my head on the pillow by 11pm.  Any hope of that fled once I saw the lineup of wines presented by the insane, Cellar Devils.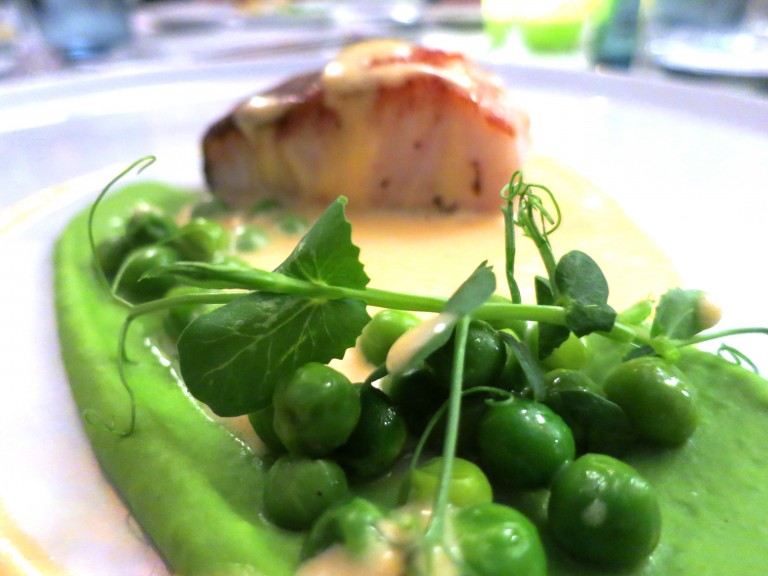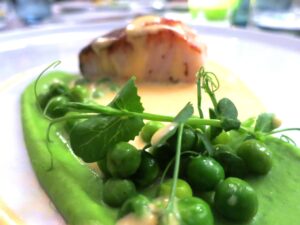 The Cellar Devils are a large group of wine enthusiasts that includes Uwe Bende, Achim Becker and Jan Erik Paulson. I know something about hedonism. Compared to these, fun loving, wine drinkers, I am an amateur. They are some of the most fun, generous, welcoming people I have ever met. On the other hand, they were dedicated to seeing that my bed and I did not meet for my only night in Dusseldorf!
The night started off with a few white wines before we moved into a plethora of red wines. I missed notes on a few of the wines, these are just the highlights.  Trust me on this; even the wines I missed writing about were worth writing about.  Before I get into the tasting notes, the wines were served double blind. The highlight of the evening, which happened quite often was when an expensive bottle was revealed and the entire group broke into song, singing, "Hey Big Spender", accompanied by claps, whistles and happy smiles.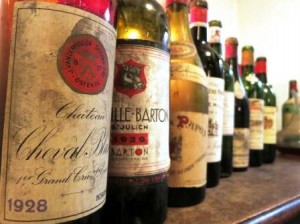 1983 Chateau Margaux – The second bottle of this wine in a week. I am a lucky man.  Both bottles were similar in character. Over time, this cassis, forest, floor, truffle, tobacco and blackberry scented wine is developing rustic qualities to the mouth feel.  This is still an outstanding wine, but it's not developing positive traits with time. 93 Pts
1955 Clos L'Eglise Clinet – One of the final vintages when Chateau L'Eglise Clinet and Clos L'Eglise were still part of the same, large Pomerol property. Better in the nose than the palate, the wine is packed with truffles, earth, cherry, tobacco, smoke, cocoa, kirsch and floral aromas.  Medium bodied, soft and with the proper, silky patina of age, the tasted much younger than it looked.  92 Pts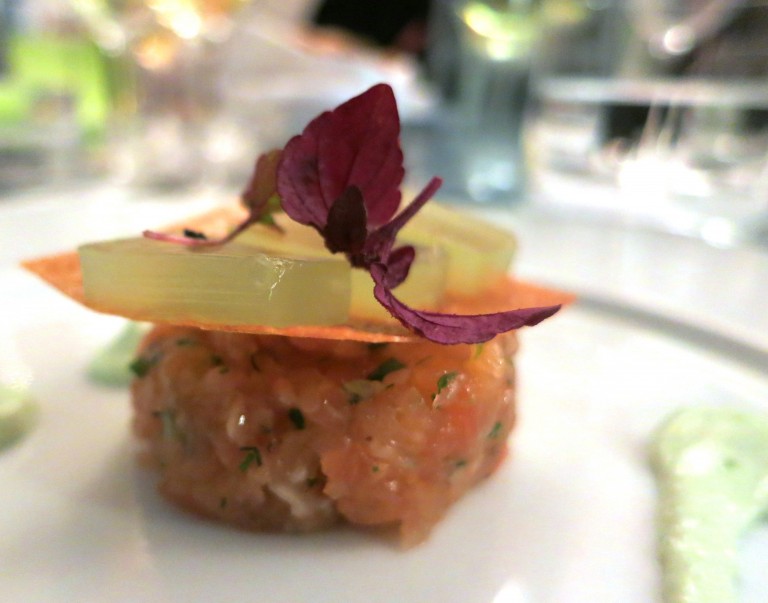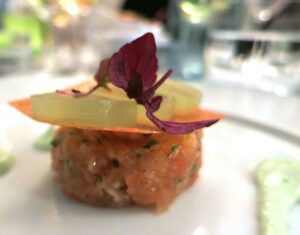 1955 Clos du Commanderie – This is a negociant bottling of Le Croix de Gay.  The color of tea, the nose offered damp earth, tobacco and burning leaf aromas.  Rustic and starting to run out of fruit, this is well past its prime.  70 Pts
1945 Cantemerle – Tobacco, earth, cranberry, forest floor and spicy notes lead to a medium bodied, soft, round,  sweet, cherry, strawberry and balsamic filled wine. 90 Pts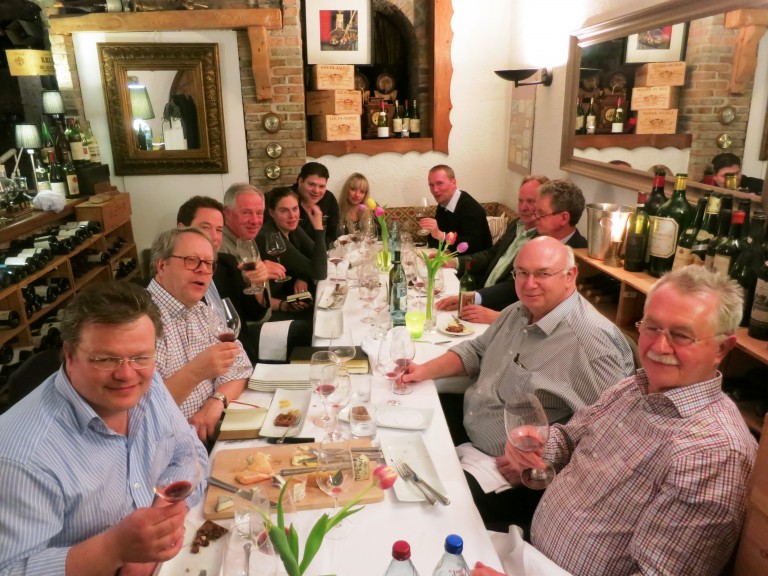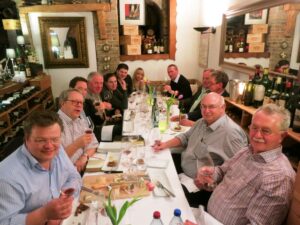 1928 La Gaffeliere – Complex aromatics made from intense scents of smoke, tobacco, cassis, cedar chest, black cherry, coffee, cigar leaf, spice, earth and truffle.  Concentrated with flavor, with sweet patina of age that comes from decades of cellaring, the wine ends with bitter chocolate, sweet, red plums and spice.  95 Pts
1928 Cheval Blanc – Just the thought of drinking Cheval Blanc that is edging close to 100 years of age is enough to make a taster weak in the knees.  But being a professional, I was ready. Flowers, smoke, kirsch, barbecue, forest floor, earth, gravel, cigar box and mocha created a beautiful cornucopia of fragrances.  Pure, long, lush and silky on the palate, the wine finished with layers of sweet, juicy, ripe, cherry and strawberry. 98 Pts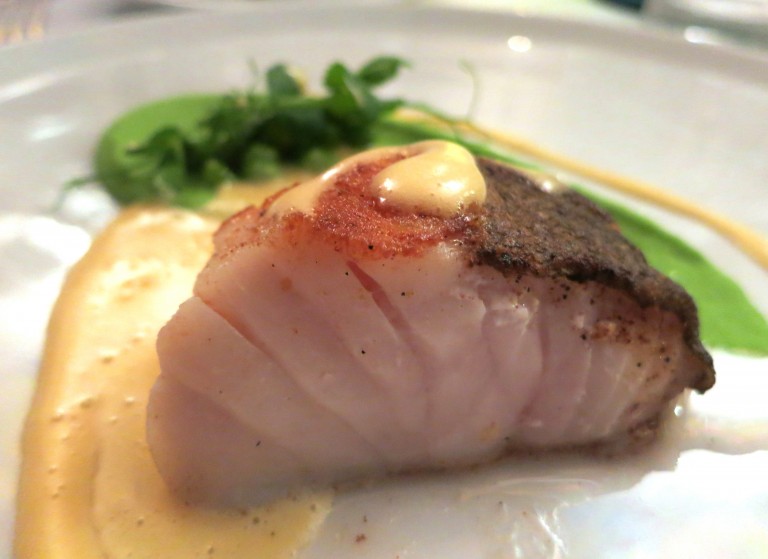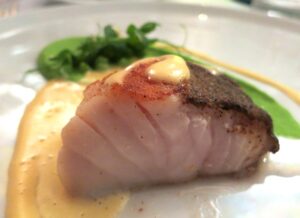 1944 Les Fines Roches – Ash, tobacco, burnt leaves, smoke and earth scents, along with hints of red fruit in the perfume was the best part of the wine.  The short finish offered some spice and kirsch. Still, it was an honor to taste a Chateauneuf du Pape made when while World War 2 was still waging. 82 Pts
1945 Clos des Papes – Cloudy, red in color, ample scents of kirsch liqueur, truffle, grilled steak, cherry wood, cherry pipe tobacco, spice and black cherry caught your attention and kept it.  Soft, sweet, pure and intense, with time in the glass, the elegant, spice, red berry filled wine began to fade.  On the other hand, a wine like this is a time machine.  World War Two had just ended.  The Nazis were defeated in and much of Europe was in shambles, needing to be rebuilt. Knowing that was taking place while this wine was alive, once again, wine became the only working time machine! 94 Pts
1947 Jaboulet Chateauneuf du Pape – A revelation wine for old Chateauneuf du Pape.  This stunning wine left me close to breathless! It looked at least 20 years younger with its ruby hue. Licorice, Licorice, jammy red berries, earth, herbs, sweet, ripe cherries, spice and kirsch liqueur created a wave of complex aromatics.  In the mouth, this cherry filled wine is pure opulent, silk that drenches your palate with flavor. Long, and pure, this wine was stunning and will remain etched in memory for years. 97 Pts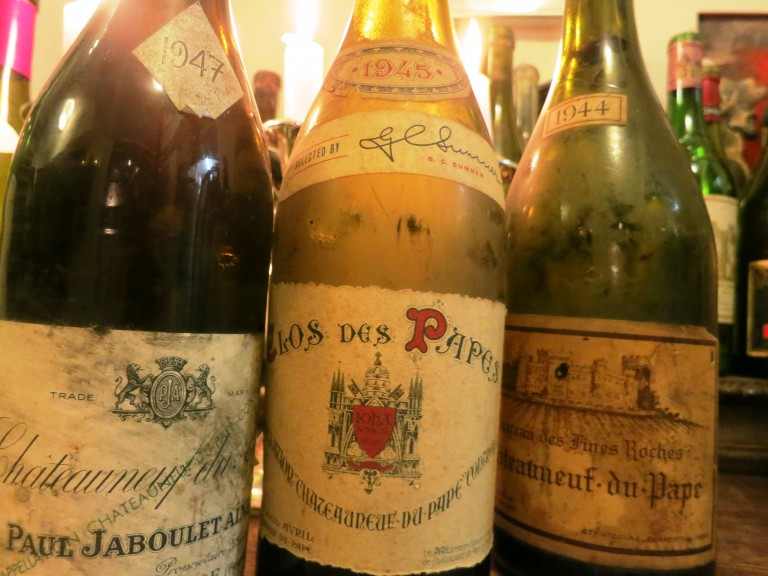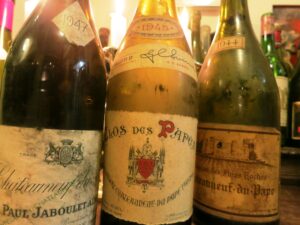 1961 Pommard Leroy – An explosive nose packed with fire, smoke, cut grass, red berries, spice, truffle, earth, herb and forest scents. Silky and sweet, with supple red berries and spice. 94 Pts
1929 Clos de La Justice – In a stunning, aquamarine colored bottle, this wine was all about the aromas with smoke, earth, truffle, spice, cherry, strawberry and minerality.  Refined, elegant and supple. 92 Pts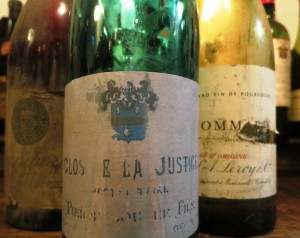 1929 Leoville Barton – Poured from a bottle featuring a beautiful, art deco inspired label, the wine was filled with smoke, earth, cigar box, tobacco leaf, mineral, cassis, baked cherry pie, ash and vanilla bean.  Full bodied, rich and packed with flavor, the wine finished with, rich, plush, sweet plums, earth and cocoa. This was a perfect example of why 1929 remains my favorite mature Bordeaux vintage. They can be incredibly seductive. 94 Pts
1916 Latour – Packed with cassis, cedar wood, gravel and tobacco, cherry, black raspberry, forest floor, truffle and smoke, this medium bodied, soft, lighter, red cherry filled wine had a lot going on for a wine that was about to celebrate its 100th birthday!  90 Pts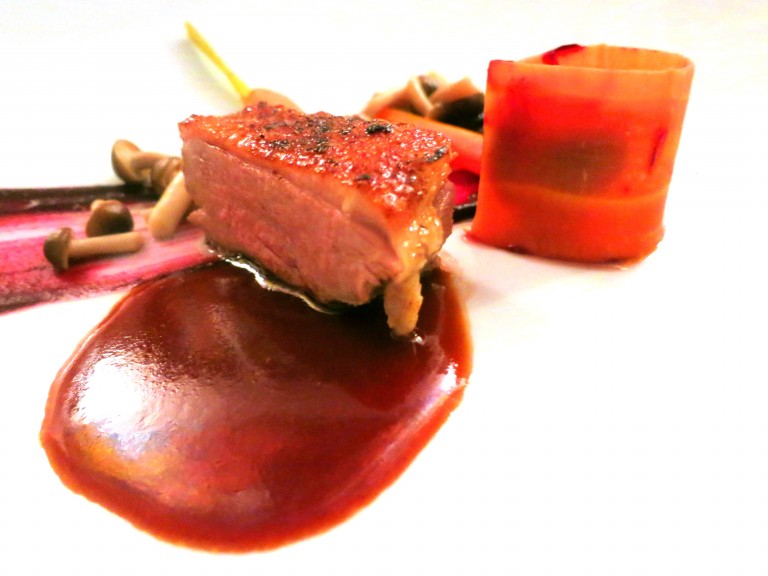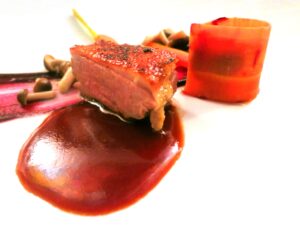 1972 Heitz Martha's – Tobacco, cassis, earth, medium bodied and offering cassis with cranberry flavors, this was past its prime. Drink up. 82 Pts
1998 Quilceda Creek – Over the top with jam, licorice, jammy blackberry, liqueur and incense, the offered too much of everything.  It was hot and out of balance.  Taste is subjective. I am sure many people love this style of wine.  I just did not find it attractive. 85 Pts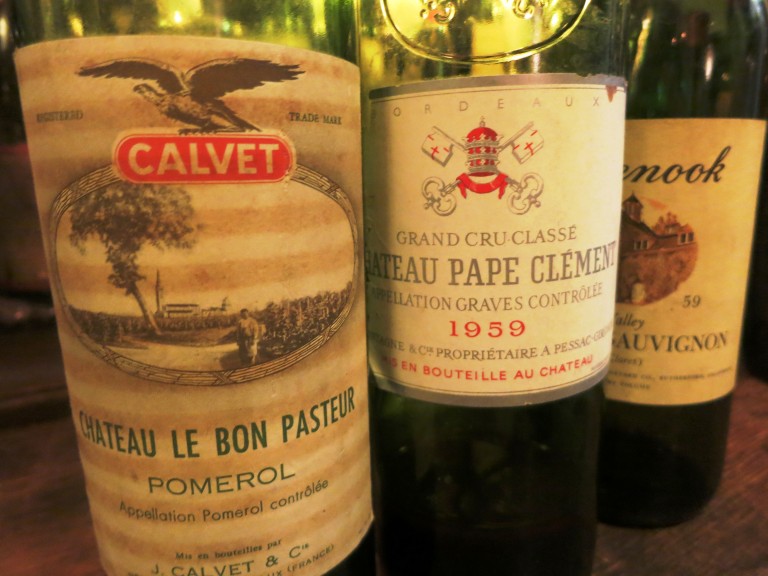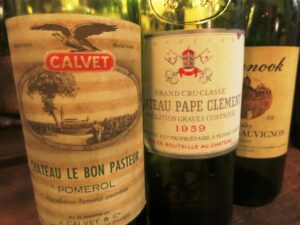 1959 Inglenook – This fully mature Cabernet Sauvignon tasted at least 20 years younger!  Tobacco, cedar, cassis, cherry, earth and cigar box, medium bodied, refined textures and enough concentration of flavor to keep interesting. The wine ended with cassis and cranberry. 90 Pts
1959 Bon Pasteur – Red plums, truffle, spice, earth, raspberry, tobacco leaf and cocoa aromas led to a medium bodied, more than fully mature, medium bodied Pomerol that requires consumption 85 Pts
1959 Pape Clement – Pipe tobacco, smoke, ash, cigar box, cedar, cassis, cherry, earth, truffle and spice aromas led to an elegant, medium bodied, spicy, red berry filled wine that should not be held for further ageing. 88 Pts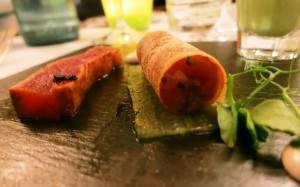 2001 Mr. K Nobleman – Deep orange in color, the wine is packed with scents of vanilla, orange, honey, lemon, pineapple, apricot and tropical fruit drenched in macadamia nut honey. Thick, intense and with the texture of syrup, the wine coats your glass and palate.  It's pure intensity. I would liked a bit more acidity.  93 Pts
The amazing thing is, I was not able to write about all the wines!  I missed the wines from Italy, White Burgundy and some of the red Burgundies.  Even with the 6 pictures of food, I did not begin to capture everything served.  I could not even finish the last few courses!. This was a once a lifetime, special night that Caligula would have been proud of.  I will never forget it.