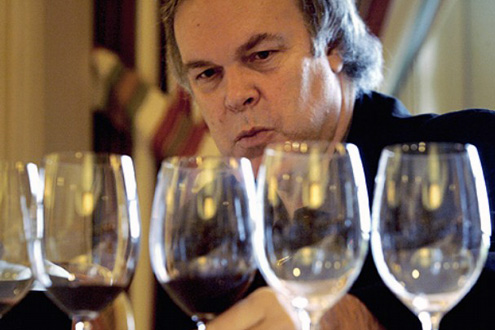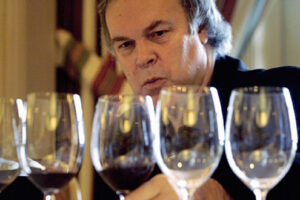 Prices for Bordeaux wine have exploded over the past decade. A slow down and reversal in prices took place in 2008 and again in 2011. But with the anticipated high scores for the 2010 Bordeaux vintage about to be released by Robert Parker, (his report comes out any minute now) prices have slowly crawled up, for select wines. As for what to expect from the 2010 Robert Parker report, your guess is as good as mine. Robert Parker did offer a slight glimpse into what readers might expect on his website.
.
Robert Parker 2010 Bordeaux tips offered to subscribers to his website, "OK… 5 chateaux repeat in 2010 with perfect scores. But only a total of 9 perfect scores for 2010 Bordeaux, for now. 1 of these chateau has never received a perfect score before! In 10 to 15 years, I could imagine another 6 to 8 chateaux joining the rarefied air of perfection."
My guess for the wine that hits 100 Pts for the first time goes to the stunning, Vieux Chateau Certan! If you have the funds and want one of the best Pomerol's you'll ever experience, 2010 Vieux Chateau Certan is the wine to buy.
It's a funny thing about Robert Parker. Yes, the world of wine and especially wine criticism is rapidly changing. However, the demise of Robert Parker and his influence is a bit premature. It's a funny thing. There are countless blogs stating the era of Robert Parker is over. Yet, every time even the slightest bit of change takes place at The Advocate, it mentions a new post, article or column. If it's over, why bother writing about him? However, it is slowly drawing to a close. As a Bordeaux lover, I look forward to his reviews of a vintage. I enjoy reading his enthusiastic praise for the wines he clearly loves. The next generation of writers waiting to take his chair will have a hard time matching that level of passion in their writing. They are also never going to hold the Bordeaux wine buying world by the seat of their pants, waiting for the reviews to come out, before the market of buyers and sellers move in rhythm. Maybe some of that is going to be a good thing. But I for one, will miss the anticipation and the prose. I hope it continues for as long as Parker is willing. Will his reviews move pricing on the already very expensive 2010 Bordeaux wines? That remains to be seen. However, as a guess, unless wines score 98… OK, make that 99 Pts or more, I do not expect many of the prices to move from where they are.
Until recently, consumers had been fighting back price hikes, by sitting on their wallets and refusing to pay higher prices. But with the excitement in the air of the 2010 Bordeaux report from Robert Parker, more sales have been taking place, and some prices have been escalating.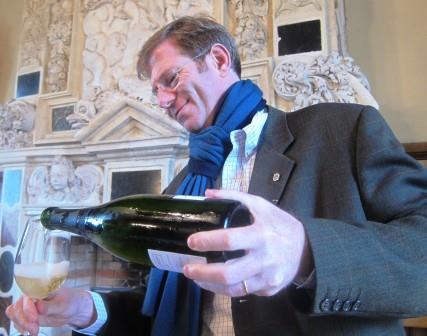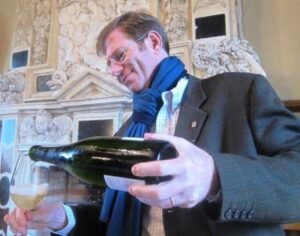 It's only February and already, two, popular, well-established chateaux have sold 50% stakes to investors. In the same week, Chateau d'Issan in the Margaux appellation and Chateau Monbousquet both sold sizable portions of the estate. On the one hand, this hardly merits a news story. Bordeaux chateaux have been bought, sold and swapped more often than collectibles like trading cards. Consumers should however, be paying attention to the news.
.
Chateau d'Issan sold a 50% stake in the historic Medoc property to Jacky Lorenzetti. Jacky Lorenzetti has been working with Emmanuel Cruse, the owner and director of Chateau d'Issan for a while now. Emmanuel Cruse has been working with Jacky Lorenzetti on his other Left Bank Bordeaux chateaux including Chateau Lilian Ladouys in St. Estephe and Chateau Pedesclaux in Pauillac. Lorenzetti has been spending a lot of money to renovate both estates.
While it's obvious that money played a major part in the sale, but rumors have circulated for a while that different branches of the Cruse family had their own idea on how Chateau d'Issan should be managed. The Cruse family own other properties in Bordeaux as well as a negociant business. Emmanuel Cruse will continue to hold his shares in Chateau d'Issan and his responsibilities for Chateau Lilian Ladouys and Chateau Pedesclaux will increase.
.
In St. Emilion, Gerard Perse sold a 50% stake in Chateau Monbousquet. Gerard Perse maintains full control over his empire of chateaux that include Chateau Pavie, Chateau Pavie Decesse and Chateau Bellevue Mondotte in St. Emilion. Perse also owns Clos Lunelles in the Cotes de Castillon appellation.
.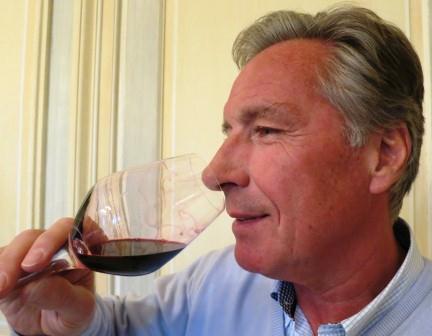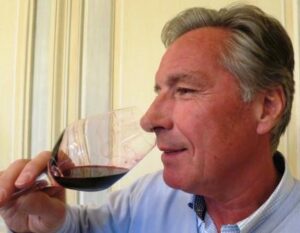 .
Chateau Monbousquet was the first purchase in Bordeaux for Gerard Perse. Perse bought the property in 1993. Perse managed to produce the best wine in the history of Chateau Monbousquet in a few short years. Gerard Perse sold a 50% stake in the property to a French pensions company. The reason for the sale was to raise funds to pay for the massive, potential French inheritance taxes on the properties when it eventually passes to Angelique Perse, his daughter and her husband, Henrique da Costa.
.
How do these sales tie into the current or future marketplace for Bordeaux wine? When you add to the equation that Chateau Calon Segur was bought by a French Insurance company in the largest transaction of the year, consumers should not expect lower prices in the future. Insurance companies own several Bordeaux chateaux. The AXA group has the most significant holdings of any insurance to this date in the region. Insurance companies and pension funds are long term investors. They are very patient businesses. If they see prices for Bordeaux rising, over time, consumers will see higher prices. That is something I am quite sure these companies are willing to insure you for.