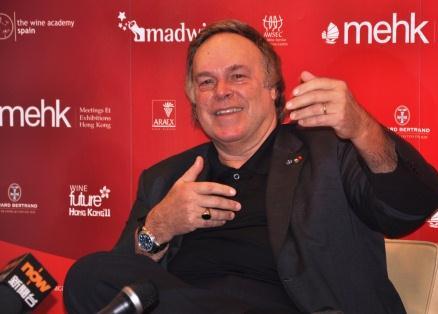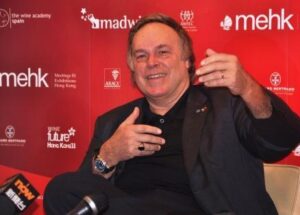 Robert Parker 2010 Bordeaux scores were released this morning. The scurry to buy the highest rated Robert Parker 2010 Bordeaux wines has begun. I often wonder if some of these buyers are aware of futures? I am a Bordeaux wine buyer. I want to best price possible. But if there is a wine I want, in a hot, in-demand vintage, even with today's high prices, the rule of the thumb is buy early.
For buyers who did not purchase early, the power of Robert Parker will push prices up for the wines that hit 100 points! You can expect prices for other wines to rise as well. My guess is, most wines will just sell through without much movement in price, as the opening prices asked was already very expensive. Still, it's amazing that one person moves an entire market. Robert Parker issues his report last. Even though all the other writers come out first with their notes, the only voice that continues to move markets belongs to Robert Parker!
Even though numerous writers and posters on websites all over the world continue claiming Robert Parker is not relevant and that consumers should no longer pay attention what Parker has to say, the market has an entirely different view on the situation. If you do not agree, watch what happens to the 10 wines that hit 100 Pts today. The power of Robert Parker remains a serious force in the wine market.  Once again, the rumor of the demise of Robert Parker is a bit premature, even though his critics keep hoping. Who made the list of perfect wines according to the just released Robert Parker 2010 Bordeaux report?
Chateau Latour
Chateau Haut Brion
Petrus
Chateau Le Dome
Chateau La Violette
Chateau Pontet Canet
Chateau Beausejour Duffau
Chateau Cheval Blanc
Chateau Pape Clement
Le Pin
8 wines almost made the cut for entry into the triple digit club. 8 wines from all over Bordeaux hit 99 Points! Perhaps even more impressive that 16 wines hit 98 Pts. According to Robert Parker, it's quite possible that 6 to 8 more 2010 Bordeaux wines are going to 100 Pts in another decade or so! What is even more impressive for the list of the top 10 wines hitting 100 points is the back to back perfect scores for Chateau Pontet Canet and Chateau Beausejour Duffau! Chateau Latour also repeated its 100 Pt score from 2009 as well.
While 2010 is not at the same level as 2009 Bordeaux according to Robert Parker, it's not that far. If you recall, 19 wines hit the magic 100 Pt score in 2009. At the end of the day, it's about style. 2010 and 2009 are both great vintages. 2009 is more sexy, supple and opulent. 2010 is more powerful, fresh, tannic and structures. Each vintage is going to have its fans and detractors.
For buyers seeking to lay down at least some wines from both, historic vintages, 2009 and 2010, a wide range of wines remain affordable, from every appellation. There is no need or reason to focus on buying only the highest rated wines. For tips on what to buy, search our library of wine tasting notes, ratings and reviews.
Anyway you slice it, both vintages are well worth having in your cellar if you have the funds and Bordeaux is a passion.  Clearly, every appellation was successful to some degree, as wines from Pauillac, Pomerol, Pessac Leognan and St. Emilion all hit 100 Pts.  But the key to a great Bordeaux vintage is not just the amount of wines scoring 100 points.  To be a great vintage, it takes more.  Character, the ability to age, style, balance and style are equally important.  Perhaps an even more important factor in calling a vintage great is the wines need to offer high quality at all ends of the spectrum.  Great vintages need to offer value Bordeaux wines as well.  The satellite appellations and lesser wines must be strong. With today's high prices, that is where the values are going to be found.  Perhaps, this is what Bordeaux does best.  While the First Growths and very expensive, glamorous wines of the Right Bank receive all the press, Bordeaux produces a massive amount of high quality wine for every budget.  The wines are stylish, affordable and easy to find.
Regardless of which vintage you prefer, if you are a Bordeaux wine lover, it is going to a lot of fun to compare these vintages over the next several decades.