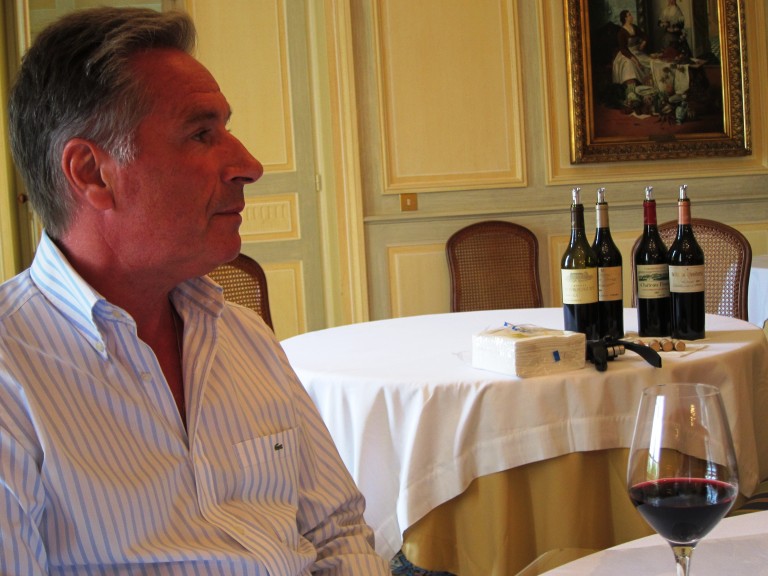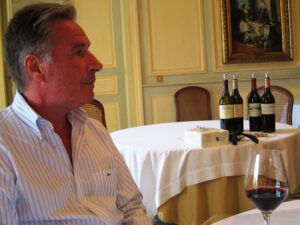 Learn everything about Chateau Sainte Colombe Cotes de Castillon with wine tasting notes, wine ratings, a history of the property, information on the vineyards, and winemaking. If you want to read about other important, Bordeaux Chateaux: Links to all Bordeaux Wine Producer Profiles
Chateau Sainte Colombe in the Cotes de Castillon appellation is owned by Gerard and Chantal Perse. While Gerard Perse is better known for his multiple properties in St. Emilion, including Chateau Pavie, he also maintains strong interests in the satellite appellations of St. Emilion. The wine of Sainte Colombe made its debut with the 1999 vintage. At the time, Alain Raynaud was the consultant.
Chateau Sainte Colombe Vineyards, Terroir, Grapes, Winemaking
The 40-hectare vineyard of Sainte Colombe is planted to 70% Merlot and 30% Cabernet Franc. The terroir is sand and clay soils.
A lot of serious vineyard work goes into producing the wine of Sainte Colombe starting with their vineyard management. The vines are carefully pruned, with green harvesting and a first leaf thinning taking place at the end of June. A second thinning is made in again mid-August.
To produce the wine of Sainte Colombe, after a long, cold maceration, the vinification is allowed to start naturally, in temperature-controlled concrete vats. Malolactic fermentation takes place in French oak barrels. The wine of Sainte-Colombe is on its fine lees for 6 months.
At that point, the lees are removed and the wine ages for another 6 months in the same barrels which come from several other chateaux owned by Perse; Pavie Decesse, and Monbousquet. The final blending takes place just before bottling, which is done without fining or filtering.
2008 was the last vintage for Sainte-Colombe. The fruit from the Saint Colombe vineyard is now combined with the grapes from the second wine of Pavie, the second wine of Monbousquet, and Clos L'Eglise. All those fruit sources are used to produce the new wine from Gerard Perse, Esprit de Pavie.
Château Sainte-Colombe Wine Tasting Notes
1 Vintage 2,952 Views Sort by Vintage-Rating
2005
Château Sainte-Colombe (Castillon Côtes de Bordeaux)

Found at the bottom of a seldom seen stack of bottles. This was a fun, forward, fruit filled wine in its youth. Today, the fruit has faded. This needs to be drunk up sooner than later.

2,952 Views

Tasted

Sep 4, 2014