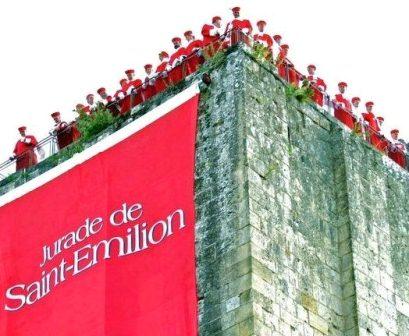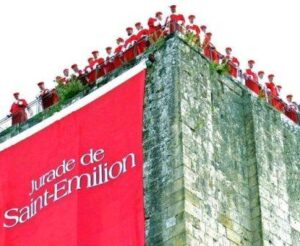 The new official, 2012 St. Emilion reclassification is almost here. The 2012 Bordeaux harvest has also started for the picking of the white wines. It's a big week in Bordeaux.
The official results of the new, 2012 St. Emilion reclassification are expected this week. In fact, the announcement could come out as early as tomorrow! What do we expect to see? Keep in mind, this is just a guess. I do not have early results. Based on knowing the wines and wineries, this is a forward look at what could happen.
Generally speaking, more properties will receive higher classifications and very few estates will be downgraded. Before we get to specifics, let's look back at how we got here in the first place.
The previous efforts at reclassifying the wines of St. Emilion created a fight that ended up in the French courts. Some chateau sued due their being declassified in the 2006 reclassification. After years of bitter litigation, the final judgment of the court stated that 72 chateau were given the right to temporarily include the words, "Cru Classe'" on their labels through 2011. However, in 2012, another, newer, and hopefully, official, binding classification would take place. The 2012 St. Emilion classification would remain in place for 10 years. To read about the current St. Emilion Classification: List of current St. Emilion Classifications
For the 2012 St. Emilion Classification, a total of 96 different chateaux applied for the new Classification. Out of those 96 different wineries, 28 sought "Premier Grand Cru Classe'" status while 68 other wineries requested the "Grand Cru Classe'"Classification. 2 or more estates also sought to join the rarified status of Premiers Grands Cru Classe A classification that has since inception only included Chateau Cheval Blanc and Chateau Ausone. From the original list of 96 aspirants, 13 were disqualified for unknown reasons. A total of 83 estates were included in the classification.
The number of estates seeking to be classified or to have their classification elevated is a large increase from the number of chateaux in the current St. Emilion Classification; which includes 2 "Grand Cru Classe' A" wines, 15 classified "Premier Grand Cru Classé" estates and 61 "Cru Classé" producers. There is no classification in Pomerol. Graves Pessac Leognan was most recently classified in 1959. We are all familiar with the untouchable 1855 classification of the best wines from the Medoc. Saint Emilion is the only major appellation to reclassify their Bordeaux wine producers every ten years.
This unique changing of the classification status every ten years is what lead to the recent wave of lawsuits, To avoid the same results of ending up in court, which is what happened after the last St. Emilion classification, a new system was put into place that is supposed to be impartial. To achieve those results, the INAO put together a team of 7 people from a myriad of different backgrounds and with no official connection to the Bordeaux wine industry. The diverse selection of members making up the team are: Mr. Tinlot (president), Mr. Guigal (Rhone Valley), Mr. Brugnon (Champagne), Mr. Drouhin (Burgundy), Mr. Vinet (Muscadet), Mr. Bronzo (Côtes de Provence), and Mr. Faure-Brac (sommelier).
The St. Emilion Classification will be based on tasting the wines and visits to each property seeking to have their wines classified. The Classification will not be cheap. All the 96 entrants will provided funding, based on the level of classification they seek. Chateaux seeking "Grand Cru Classé" status paid 6,000 Euros. Chateaux hoping to achieve "Premier Grand Cru Classé" status paid 7,500 Euros.
A jury of 12 impartial tasters was e put together to taste and score the St. Emilion wines on a scale of 20 points. Chateaux desiring "Grand Cru Classé" status provided the 10 most vintages of their wines for the tasting. Chateaux seeking "Premier Grand Cru Classé" status provided the 15 most vintages of their wines to be tasted. It was decided and agreed on in advance that chateau scoring 14/20 will be awarded "Grand Cru Classé" status and estates earning at least 16/20 will have the right to place "Premier Grand Cru Classé" on their labels. Other criteria was also considered, for example the judges reviewed the terroir and vineyards, wine making facilities, press comments, efforts at tourism and the cellars and cellaring conditions.
Rumors are, people are getting ready to complain about the results as the tasters did not come St. Emilion or even Bordeaux!
With all this in mind, here's a guess at what could, or should happen when the official results are finally released.
Chateau Pavie and Chateau Angelus could both be elevated to Premiers Grands Crus Classe A status! Keep in mind, part of what goes into having an estate worthy of that rarified level of Classification is the quality of the reception area. Have you seen all the construction that has been taking place at Chateau Angelus and Chateau Pavie? Plus the quality of both wines has been remarkably consistent of the past 20 years. While it's of no merit to many people, the elevation of Chateau Pavie would be a feather in the hat of Robert Parker, as he has remained the number one supporter of the efforts that Gerard Perse has put into Chateau Pavie. Other critics have lambasted the wines of Pavie, but Robert Parker has remained steadfast.
"Premier Grand Cru Classé" status should be awarded to some wineries. Their level of quality over the past 15 years has been very high. Before we start with who should be elevated, who deserves to be downgraded? While I do not expect any estate to be demoted from "Premier Grand Cru Classé, based on the quality of the wines produced over the past 15 years. As well as their selling price, Trotte Vieille and Magdelaine do not produce wine at the level of the other members of the club. While Beausejour Duffau made what could be contenders of wine of the vintage for St. Emilion in 2009 and 2010, they have been an underperformer since 1990. The same can be said for Belair Monange. It's a difficult call for both estates. If the judgment truly reflects the past 15 vintages, there's an issue. But the wines produced since Nicolas Thienpont and Stephane Derenoncourt at Beausejour Duffau joined the winemaking team have been nothing short of stellar. Chateau Belair Monange since 2008, following the change in management to Ets Moueix have also shown marked improvement.
Who should or could be elevated to "Premier Grand Cru Classé"?
Château Canon La Gaffeliere is another remarkably consistent producer that has made strong wines since 1990.
La Mondotte sits on a great terroir. The wines are stellar, mineral driven St. Emilion wines that show a level of consistency since 2000. Plus the wines sell for a lot of money in the marketplace. The estate is not currently classified.
Valandraud – With Valandraud, the wines made over the past few vintages since Murielle Andraud took over the wine making have been stellar. The selling price is also quite high. The wines have been remarkably consistent since 1995. But they have a variety of terroirs. To earn the status of Premier Grand Cru Classé, they would have to stop using some vineyards in different terroirs, which would lower the quantity of Valandraud which could serve to make the wine even better. At a minimum, Valandraud easily deserves Grand Cru Classé status. At the moment, they remain unclassified.
In the Grand Cru Classe classification, as many as 10 estates should be demoted. However, there are estates that deserve this level of classification, for example:
Rol Valentin – Perhaps, but their wine comes from 2 different terroirs, which is a problem.
Some of the estates that should be demoted to Grands Cru, Bergat, Cadet Piola, Haut Sarpe, Laniote, Le Prieure, Matras (merged into Canon. For 2012, the production will be placed into Clos Canon) Moulin du Cadet, Ripeau, Saint Georges-Cote Pavie
Would anyone like to wager on how many estates file an appeal?