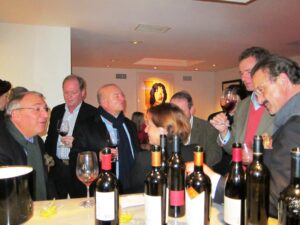 Bordeaux has a new vintage every year. Each year has a unique personality. Some years are better than others. Some are just different in character.  Select vintages become so popular, they attract investors. Due to increasing high demand, the wines from those special years jump to price levels that many Bordeaux wine drinkers cannot afford. The good news is, 2008 Left Bank Bordeaux Wine is a good quality vintage that is also affordable!
Every now and then, there are vintages that are perfect for drinkers. If you're a Bordeaux wine lover, 2008 has your name all over it.  At their best, the wines are charming, polished and offer complexities paired with depth of flavor.  What makes 2008 even better is, 99% of the wines are still well priced!  Few wines are over $100. Most are a lot less money. 2008 is a vintage made from drinkers.
If you are looking for quality Bordeaux wine to cellar and enjoy, and you don't need your wine to score 100 Pts, 2008 was made for you.
The following wines were tasted in Los Angeles, Saturday, January 22,  at the UGCB Bordeaux wine tasting held in the Barker Hanger at the Santa Monica airport.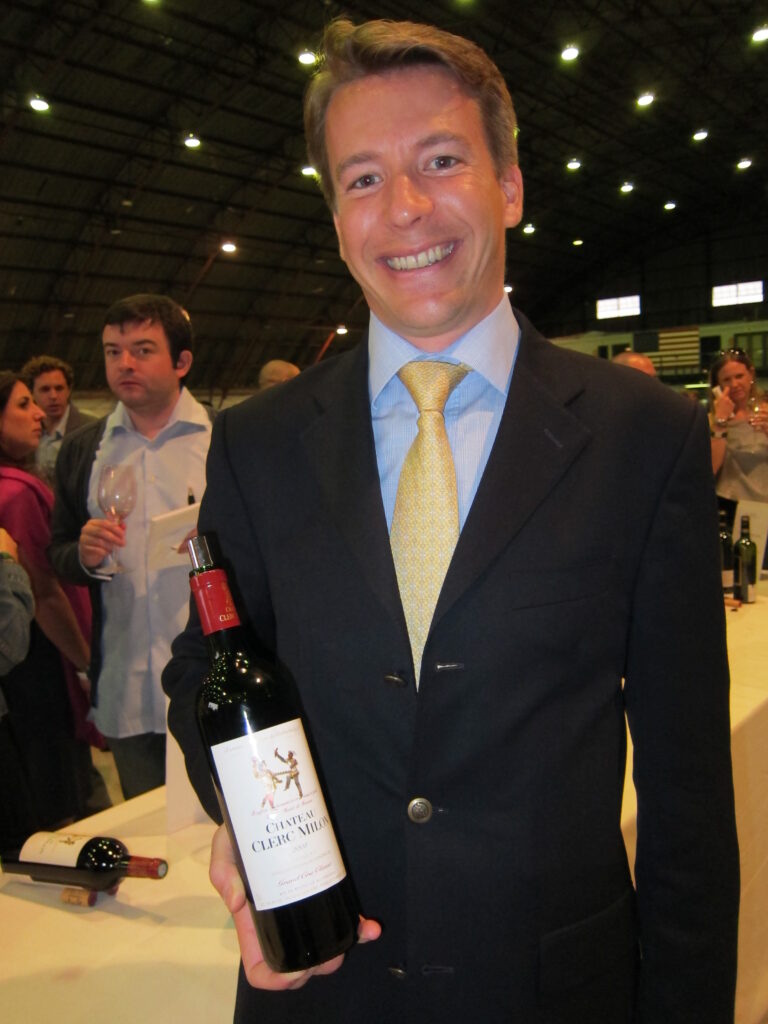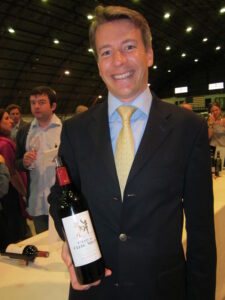 Château Clerc Milon was already closing down. With coaxing, earth, tobacco, cedar and cassis aromas could be found. This lighter style of Pauillac wine ends with a chocolate covered, cherry finish. The vintage of Clerc Milon to buy remains the 2009. 90 Pts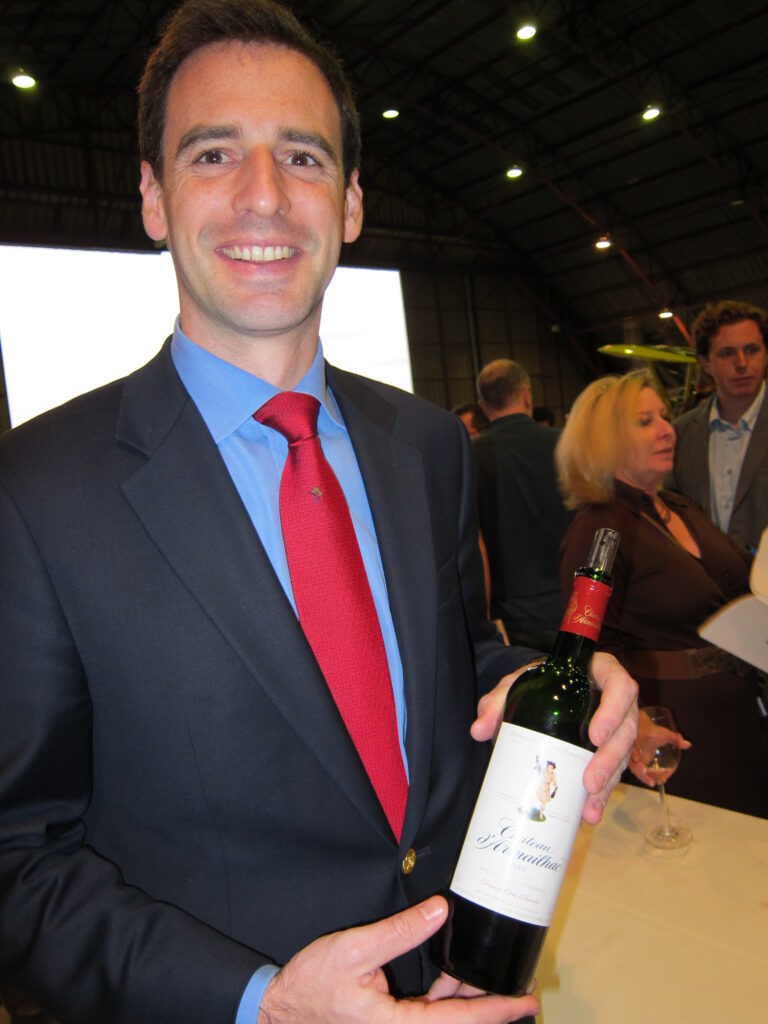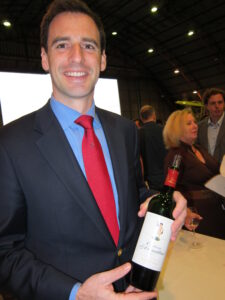 Château d'Armailhac – This medium bodied Bordeaux wine offers tobacco, earth and cherry notes in the perfume. Light in style, the wine shows some green flavors in the finish.  Similar to Clerc Milon, the strong 2009 d'Armailhac remains the wine to buy. It's probably the best wine the property has ever produced. It's also one of the best values from the Medoc in an expensive vintage. 88 Pts
Château Lynch Bages – Opens with cassis, tobacco, cedar, oak, earth and herbs, this full bodied, concentrated, chewy  Bordeaux wine  ends with a big, cassis filled finish. 92 Pts
.
Château Pichon Baron – This was one of two Bordeaux wines that were in such high demand to taste at the UGC event, they ran out before I was able to make my way to the table.
Château Pichon Lalande – This was an outstanding wine in barrel and it's even better in bottle.  The aromatics are filled with cassis, bitter chocolate, flowers and boysenberries. Suave, polished and with ample depth and freshness, this outstanding Bordeaux wine hits all the right spots with its sexy style.  For fans of Pichon Lalande, this is the wine to buy. It pairs great style with quality and the ability to age. 96 Pts
 
St. Julien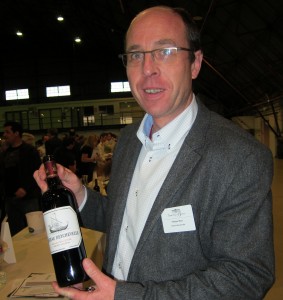 Château Beychevelle Old school in style, the wine combines cassis, cranberry and earthy flavors. The finish has a hint of tart and green flavors along with the bright cassis sensation. Fans of old school Bordeaux wine will like this much more than I did. 88 Pts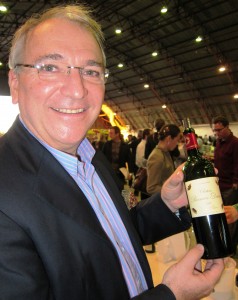 Château Branaire Ducru –  – Cassis, cocoa powder, chocolate, earth and cinnamon make up the intriguing perfume. Elegant, supple and already approachable, this Bordeaux wine ends with a strong, sweet cassis and spice  filled finish. 93 Pts
.
Château Gruaud Larose – – Earth, cassis, truffle and cedar aromas lead into a full boded, cassis and black cherry filled wine. This Bordeaux wine will require time to develop. 90 Pts
.
Château Leoville Barton – – Big, powerful, tight and tannic, this masculine, chewy, Bordeaux wine fills your mouth with cassis and a lot of tannin.  This was one of the more backward wines from the tasting. 90 Pts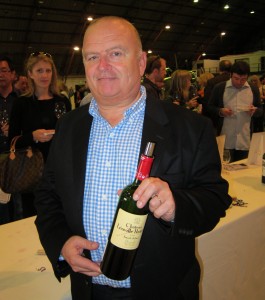 Château Leoville Poyferre –  – Sweet spice, earth, cassis, black cherry, coffee and truffles were easy to find.  The full bodied, concentrated wine is filled with fresh cassis flavors in the long, polished finish. 93 Pts.
Château St. Pierre  –  This is the success story of St. Julien.  The property was known for producing a strong wine in 1961. It took close to 45 years before they began making strong wines. Since 2005, they have been getting better every year.  Chocolate, coca powder, cassis, earth, sweet black cherry and coffee bean aromas were coupled with a long, polished, cassis and blackberry filled finish that will drink well young and age for at least two decades. 92 Pts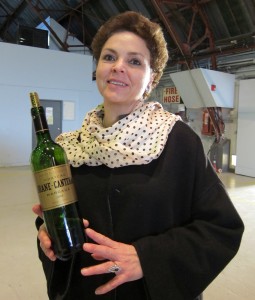 Château  Brane Cantenac – Tobacco, cassis, earth and truffle scents open to a medium bodied, soft, elegant style of Margaux. The wine ends with a dark cherry finish.  This wine will offer pleasure early. 91 Pts
.
Château du Tertre –  With perhaps the highest percentage of Cabernet Franc in the Medoc, (20% Cabernet franc was used in 2008) Du Tertre produces a unique style of Bordeaux wine.  The wine expresses tobacco, spice, herbs and cassis. Soft in texture, the wine ends with a red and black fruit filled finish. 89 Pts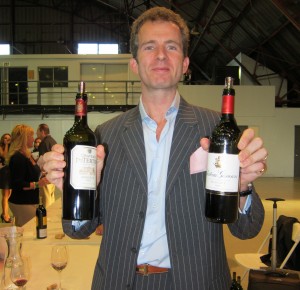 Château Giscours – Earth, truffle, tobacco leaf, cassis and notes of bitter chocolate are easy to find. The smooth textured, refined wine finishes with chocolate covered cassis sensations.  91 Pts
.
Château Kirwan – – This wine opens with floral cassis, earth and spice aromatics.  The elegant, already open  Margaux combines cassis and cherry flavors in the finish. 90 Pts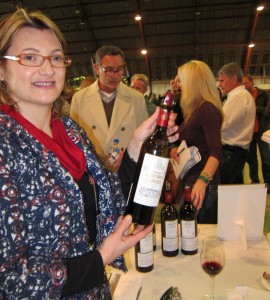 Château Labegorce –  The perfume offers spice, tobacco, earth and cherry aromas.  The wine ends with a red fruit and cassis flavored finish. 88 Pts.
Château Lascombes – Oak, earth, blackberry, cassis, fennel and pepper open to a plush, round, wine with an opulent, forward, personality. The percentage of new oak has been toned down, which is a good thing. 92 Pts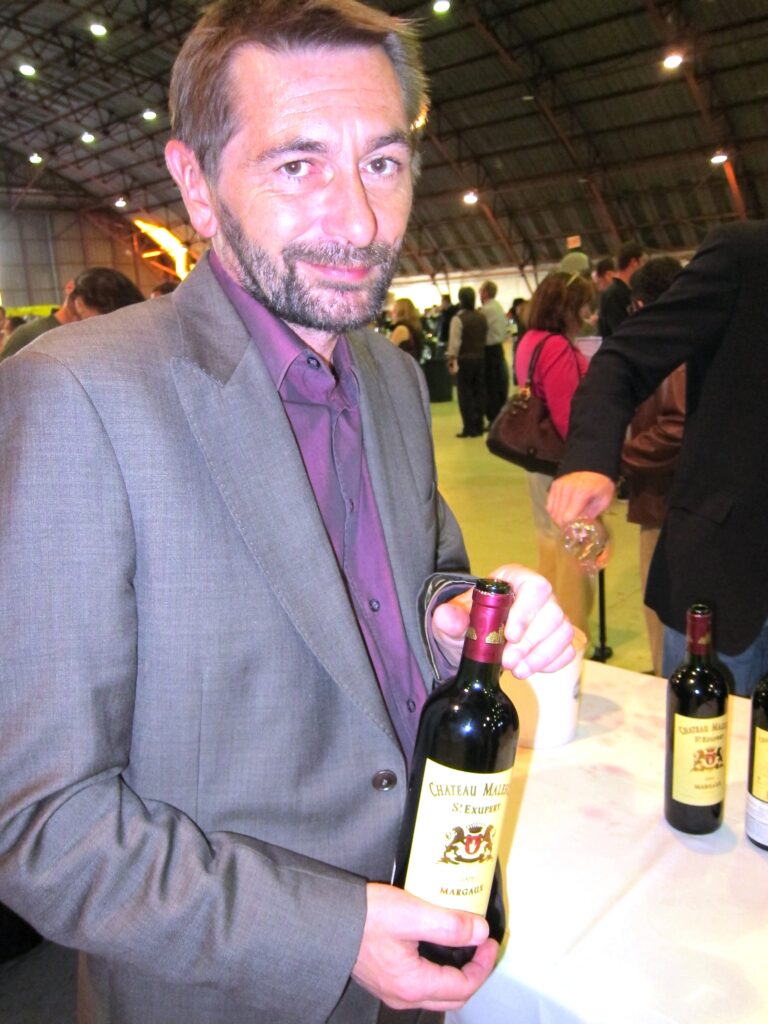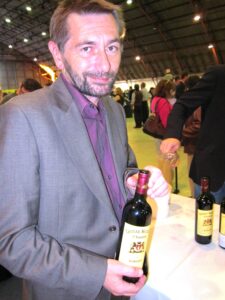 Château Malescot St. Exupery – – This pungent perfume shows flowers, earth, truffle, cherry pipe tobacco and cassis aromas.  The wine is concentrated, deep and richly textured. There is a lot to like in this polished, sexy style of  Margaux.  And the best part is, it's still for sale for about for $40!  There are not many wines available for this price at the same level of quality. 94 Pts
Château Rauzan-Segla – I really wanted to retaste this wine. But by the time I made it over to the Margaux section, they had finished all their samples.
Château
Les Ormes de Pez
  – With a perfume filled with blackberry, boysenberry earth and forest floor aromas, this beefy, fresh wine will deliver a lot of bang for the buck. 90 Pts
Haut Médoc
 
Château Cantemerle –  Forest floor, earth, cassis and cherry aromas lead into a medium bodied wine with a light, red fruit finish. 88 Pts
If you have any comments or quesitons about these wines, or if you also tasted them at one of the UGC events and you want to compare notes, please feel free to share.