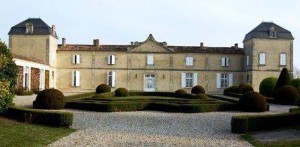 Chateau Calon Segur sold to Suravenir Insurance 215 Million Dollars!
Chateau Calon Segur, the well-known Third Growth chateau from St. Estephe has been officially sold to the giant insurance firm Suravenir Insurance for 170 Million Euros. Depending on the exchange rate, this is close to 215 Million Dollars setting a record price for a Third Growth property. The final price could end up being a lot more money due to the value of the wines in the cellars, once its been full inventoried and valued. The buyer, Suravenir Assurance is involved in banking and life insurance. This is their first vineyard purchase.
The large deal for the holdings of Chateau Calon Segur included 94 hectares of land, of which 82 hectares are planted to Cabernet Sauvignon, Merlot and Cabernet Franc. The transaction encompassed not only Chateau Calon Segur, but also the families Cru Bourgeois estate, Chateau Capbern-Gasqueton. Calon Segur produces on average close to 20,000 cases of wine per year.
Insurance companies continue taking a bigger position in Bordeaux. AXA has the largest holdings in the region with Pichon Baron in Pauillac, Petit Village in Pomerol and Suduiraut in Sauternes. In 2011, shortly after Fete de la Fleur, Chateau Lascombes in  Margaux sold for almost $300,000,000 to La Mutuelle, "MACSF" (Mutuelle d assurance des services de sante francais). Generali France owns Chateau La Pointe in Pomerol and Allianz France controls Chateau Larose Trintaudon. Other Bordeaux Chateaux are owned by Insurance companies and banking firms.  At 170 Million Euros, this could end up being the largest transaction of the year in Bordeaux.
Jean-Francois Moueix, the owner of the most famous and incredibly expensive wine of Pomerol, Petrus, as well as the massive Bordeaux negociant firm Duclot, took a minority position in Chateau Calon Segur. Jean-Francois Moueix helped broker another deal in St. Estephe when he assisted the sale of Chateau Montrose to the Bouygues brothers in 2006.
While Chateau Calon Segur has a long history in the St. Estephe appellation, the modern era for Calon Segur began in 1894 when it was purchased by Georges Gasqueton and Charles Hanappier. Most recently, the figurehead of Calon Segur was the charming, albeit eccentric Madame Denise Gasqueton. She ran the estate while marching to the beat of her own drummer until she passed away at the age of 87 in late September, 2011.
It will be interesting to see what happens with the wines and wine making at Chateau Calon Segur with its new owners.  One thing you can take to the bank, prices are going to rise and I imagine quality will increase as well.