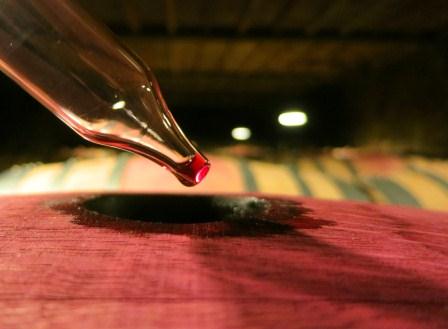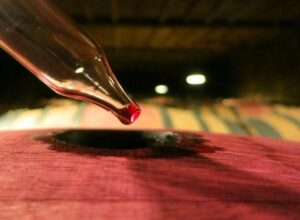 This is a guide to help you find the best wines from 2011 Pessac Leognan that offer quality and value for Bordeaux wine in the Graves/Pessac Leognan appellation in the 2011 vintage.
2011 Allary Haut Brion  – Allray, the new name for the property previously known as La Passion Haut Brion, has vineyards planted on gravel, sand and clay terroir with the highest proportion of Cabernet Franc in the Pessac Leognan appellation. In 2011, this blend of 69% Cabernet Franc and 31% Cabernet Sauvignon is produced with the efforts of Stephane Derenoncourt. Smoke, herb and cherry notes open to a medium-bodied, soft, red fruit-filled wine. 88-90 Pts
2011 Bouscaut – Cassis, cranberry and espresso bean open to medium body, soft textures and a bright finish. 86-89 Pts
2011 Brown is produced from 67% Cabernet Sauvignon and 33% Merlot. With deep ruby color, smoke, caramel, coffee and jammy black cherry scents are found in the aromatics. Round, supple and fresh, this forward wine finishes with chocolate, coffee and cherry. 88-90 Pts
2011 Carbonnieux This wine is medium bodied with fresh and bright cranberry, cassis and plums. 86-89 Pts
2011 Carmes Haut Brion – The debut vintage was produced entirely under the control of the new owner Patrice Pichet, who brought in Stephane Derenoncourt. With a blend of 55% Merlot, 30% Cabernet Franc and 15% Cabernet Sauvignon, the wine will be aged in 50% new oak. Rumors are that the new owners added some Merlot to the blend from land recently purchased from Le Thil. With jammy black raspberry, floral, smoke and spicy notes, this soft-textured wine ends with a fresh red cherry finish. 90-91 Pts
2011 Domaine de Chevalier Rouge – From an assemblage of 65% Cabernet Sauvignon, 30% Merlot and 5% Cabernet Franc, the wine will be aged in 40% new oak. With earth, spice, blackberry and smoke, this elegant, polished wine ends with spicy red and black fruit with dark cherries. 90-92 Pts
2011 Domaine de Chevalier Blanc Enticing layers of citrus, green apple, lemon, lime and spice lead to a fresh and concentrated, stone, sweet citrus oil and honeysuckle finish.  94-96 Pts
2011 Clos Marsalette – From 56% Cabernet Sauvignon, 40% Merlot and 4% Cabernet Franc, the wine will be aged in 40% new oak.  Blackberry, earth and smoke open to round tannins and a finish with fresh, sweet cocoa and blackberry with hints of blue fruit. 90-91 Pts
2011 Clos Marselette Blanc – Blending 80% Sauvignon Blanc with 20% Semillon produced a fresh and accessible wine with refreshing lemon, grapefruit and honeysuckle. If you're seeking a value in Bordeaux Blanc, this should be well priced. 90-92 Pts
2011 Couhins Lurton – This wine is light, bright and dominated by spicy red berries. 84-87 Pts
2011 de Fieuzal  – Deeply colored with coffee, truffle, black cherry and stone notes, this ripe, round wine is filled with chocolate cherry and shows some espresso in the finish. 89-91 Pts
2011 La Garde – Earth, red berries, cassis and spice are present in this medium-bodied wine with a tannic, cassis-filled finish. 85-87 Pts
2011 La Garde Blanc – This wine features good acidity and notes of fresh honeydew, lemon and grapefruit with a refreshing citrus finish. 87-88 Pts
2011 Haut Bailly From a blend of 50% Cabernet Sauvignon, 47% Merlot and 3% Cabernet Franc, the wine reached 13% alcohol and will be aged in 55% new oak. Yields were about the same as that of 2010 at 38 hectoliters per hectare. Smoke, truffle, scorched earth, cassis, coffee and blackberry scents prepare you for the fresh crème de cassis and polished blackberry finish. 92-94 Pts.
2011 La Parde Haut Bailly Smoky plum and spice open to medium body and an approachable black cherry finish. 85-87 Pts
2011 Haut-Brion From a blend of 46.3% Cabernet Sauvignon, 34.8% Merlot and 18.9% Cabernet Franc, the wine reached13.3% alcohol. With a beautiful ruby hue, the wine offers espresso, burnt earth, boysenberry, floral, cassis and truffle. This polished, classic, fresh, sweet and ripe wine, loaded with cassis has the tannins to age and will require time. 94-95 Pts
2011 Le Clarence de Haut Brion From an assemblage of 71.5% Merlot, 22.8% Cabernet Sauvignon, 4.5% Cabernet franc and 1.2% Petit Verdot, this wine features a kiss of oak with earth, smoky black cherry, spice and soft textures. This polished, easy-to-like Pessac Leognan has a red berry finish will drink well young. 88-90 Pts
2011 Chateau Haut Brion Blanc  –  Blending 57.9% Semillon and 42.1% Sauvignon Blanc, produced a wine that reached 14.4% alcohol and will be aged in 50% new oak. – Wake up in the morning, grab a plate of ripe citrus and start squeezing grapefruit, lemon, lime and tangerine. Pick fresh flowers, pour it over rocks, add honey and a hint of ginger, and you have the perfume. Pack a magnum of wine into a single bottle to obtain incredible viscosity and concentration which gives you the feel. Taste this elixir and allow it to explode in your mouth for well over 60 seconds for the finish! 97-99 Pts
2011 La Clarte de Haut Brion is now the second wine from Haut Brion Blanc and La Mission Haut Brion Blanc. Blending 78% Semillon and 22% Sauvignon Blanc with 13.8% alcohol  produced a wine that is fresh, bright and filled with grapefruit and vanilla with a long, zesty lemon wax finish. 90-92 Pts
2011 La Louviere – This elegant, medium-bodied Pessac Leognan with smoke, cassis, plums and fresh cherries will drink well early. 87-89 Pts
2011 Larrivet Haut Brion – Smoke, earth, cedar wood, cassis and green leafy aromas lead to medium body and a crisp cranberry and cassis finish. 87 – 89 Pts
2011 Latour Martillac – This wine offers smoke, earth, black raspberry and truffle, medium body and an herbal, cassis finish. 88-89 Pts
2011 Liber Pater – The entire, organically farmed, horse plowed, Bordeaux vineyard was propagated from a selection massale of the property's own pre-phylloxera, ungrafted rootstock!  From 70% Cabernet Sauvignon and 30% Merlot, the wine reached 14.2% alcohol.  In a vintage known for low yields, the owner, Loic Pasquet, made his wine from an incredibly low 7.88 hectoliters per hectare!  Between 900 and 1,200 bottles were produced. Deep ruby in color with purple in the rim, the complex perfume is comprised of licorice, mineral, smoke, black raspberry jam and truffle scents. In the mouth, the wine is soft, opulent and round with a fresh, ripe black cherry and espresso finish. The wine has taken on legendary status in some Asian countries selling for well over $1,000 a bottle! 91-94 Pts
2011 Malartic Lagraviere – From 55% Cabernet Sauvignon, 37% Merlot, 5% Cabernet Franc and a bit of Petit Verdot, the wine delivers coffee, licorice, smoke and blackberry. Medium bodied in weight with some dryness in the tannins, the wine ends with blackberry and cherry.  88-91 Pts
2011 Malartic Lagraviere Blanc – With ample freshness, the wine pops with citrus, vanilla, lemon and lime sensations. 92-94 Pts
2011 Mejean – From a small 6.62-hectare vineyard with a blend of 76% Merlot and 24% Cabernet Sauvignon, this wine offers smoke, black cherry and herbal aromas, medium body and a cassis finish. 84-86 Pts
2011 La Mission Haut Brion, is produced from a blend of 55% Cabernet Sauvignon,  33.7% Merlot and 11.3% Cabernet Franc and reached 13.5% Alcohol –  Deep ruby in color, the wine offers tobacco, earth, smoke, cassis and coffee with ripe tannins and a classic, bright, fresh and pure crème de cassis finish. This Pessac Leognan has great purity of fruit and is classic in style, but lacks the concentration of the more recent 2009 and 2010 vintages. 93-95 Pt
2011 La Mission Haut Brion Blanc  – Blending 72.9% Semillon and 27.1% Sauvignon Blanc, the wine reached 14.6% alcohol. With a grapefruit, lemon, lime, orange wax, citrus oil and honeysuckle perfume, there is enough freshness to pop, yet ample concentration of fruit to balance the acidity and offer a long pure, finish. 96-98 Pts
2011 La Chapelle de La Mission Haut Brion, produced from 68.7% Merlot, 19.6% Cabernet Sauvignon and 11.7% Cabernet Franc , is ruby in color with truffle, black cherry, licorice, supple textures and a fresh, soft red berry finish. 88-90
2011 Olivier – This wine features smoke, earth and some cassis with a sharp herb and red fruit finish. 85-88 Pts
2011 Pape Clement – This wine blends equal portions Cabernet Sauvignon and Merlot and was aged in 100% new oak. Coffee, licorice, blackberry and tobacco smoke make up the perfume. This medium-bodied wine has some dryness in the finish and ends with black cherry, spice and raspberry. 90-92 Pts
2011 Pape Clement Blanc – Lemon, lime, grapefruit and vanilla notes give way to a sweet, concentrated, plump and fresh citrus oil finish. 93-95 Pts
2011 Smith Haut Lafitte From an assemblage of 55% Cabernet Sauvignon, 36% Merlot, 8% Cabernet Franc and a drop of Petit Verdot, the wine will be aged in 60% new oak. This is a deep, dark-colored Pessac Leognan with a perfume offering licorice, coffee, earth and jammy black raspberry. Rich, full-bodied, plush and intense, the wine ends with a fresh, long, floral and sweet finish with spice, espresso and black cherry. 92-94 Pts
2011 Smith Haut Lafitte Blanc  –  Blending 90% Sauvignon Blanc with equal parts Semillon and Sauvignon Gris, the wine will be aged in 50% new oak. Fresh-squeezed lemon, honeysuckle and grapefruit in the nose, which then opens to a fleshy, mineral-driven, lively and fresh citrus oil finish tinged with vanilla. 94-96 Pts
2011 Le Thil –Located not far from Smith Haut Lafitte, this blend of 80% Merlot and 20% Cabernet Sauvignon offers smoke, licorice and black cherry aromas, medium body and a fleshy black cherry finish. 87-89 Pts