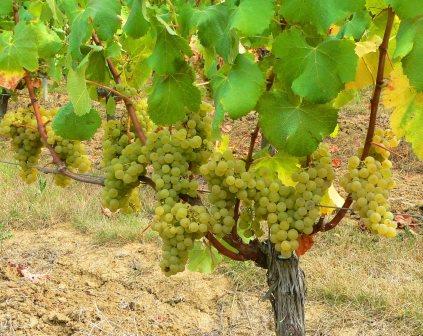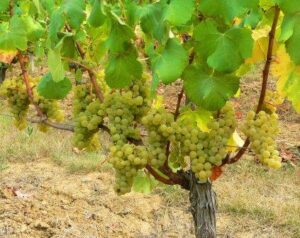 Sauvignon Blanc dates back to 18th century France where it first gained recognition in the Loire Valley and in the Bordeaux wine vineyards as well. It is thought that the grape is related to an older variety, Sauvignon Blanc, which is used in Jura, and even Carmenere.
Interestingly, while Sauvignon Blanc is a white wine, the crossing with Cabernet Franc created the noble grape, Cabernet Sauvignon.
Sauvignon Blanc vines develop buds late and interestingly, it also ripens early. The grape develops best in temperate climates found in numerous wine regions as diverse as Bordeaux, California, South Africa, Australia and New Zealand.
Sauvignon Blanc continues gaining in popularity. In fact, Sauvignon Blanc is now the world's 8th most widely planted grape. For white wines, only Chardonnay is more popular. Sauvignon Blanc is now so popular, the grape has its own holiday, International Sauvignon Blanc Day is celebrated depending on your calendar every April 24 and, or May 17!
People may argue about what country or region produces the best Sauvignon Blanc wine. But in France, while the grape is planted in multiple appellations, it is so popular in Bordeaux that 20% of all the Sauvignon Blanc grapes in France are planted in Bordeaux.
Sauvignon Blanc as a wine and food match was made to pair with fresh seafood. Oysters on the half shell and Sauvignon Blanc is perfection to many.
Other seafood dishes are perfect with Sauvignon Blanc, especially shellfish. Sauvignon Blanc and chicken can work, depending on the preparation. Sauvignon Blanc also makes a great match with a variety of cheeses, vegetables and salads.
The characteristics of Sauvignon Blanc wines can vary widely. Much of that variation is dependent on choices made by the winemaker. For example. the length of time the must remains in contact with grape skins. Longer periods of contact time produce a more intense wine. But that is countered by a wine that offering less age ability.
Temperature during fermentation also plays a large role in the wines character. With warmer temperatures, the wine develops more minerality, cooler temperatures accentuate tropical fruit and citrus sensations and acidities. Many consumers feel the best 100% Sauvignon Blanc wines are produced by Didier Dagueneau and other produces in the Loire Valley.
For blends, unquestionably, Sauvignon Blanc reaches its zenith in Bordeaux. In the past, the grape enjoyed tremendous popularity in the Bordeaux wine region. It was extremely dominant in Entre-Deux-Mers. Today, it is used more frequently in Pessac Leognan, the Graves and for the sweet white wine producing appellations of Sauternes, where it is prone to developing botrytis.
In both regions, regardless of whether the wine is sweet or dry, it is most often blended with Semillon. Chateau Haut Brion Blanc is heads and shoulders over every producer of dry white Bordeaux wine. It is one of the world's great white wines with the ability to age for decades!
Sadly, with such a small production and a pent up demand, Haut Brion Blanc is perhaps the world's most expensive, dry white wine based on the release price from the chateau. Chateau Smith Haut Lafitte, Domaine de Chevalier and Pape Clement all produce world class wine from Pessac Leognan.
Sauvignon Blanc is also the dominant grape used in producing the dry white Bordeaux wines of the Medoc. Chateau Margaux, Chateau Lynch Bages and most recently Chateau Cos d'Estournel are examples of chateau that produce dry white wine in Bordeaux.
A few chateaux located in St. Emilion also make dry white wines using Sauvignon Blanc as the main grape. Most notably, Valandraud and Chateau Monbousquet.
The character of dry Bordeaux wines with Sauvignon Blanc in the blend ranges from waxy lemons, grapefruits, lime and green apples to freshly cut or mown grass. In the sweet white wines of Bordeaux, it takes on honey coated, tropical fruit sensations.
While numerous chateaux in Sauternes make outstanding sweet Bordeaux wine, Chateau d'Yquem is widely recognized as the one wine from the appellation without peer.
Sauvignon Blanc has a long history in California that dates back to the late 1800's. The credit for bringing Sauvignon Blanc to California belongs to Charles Wetmore. Some of the first cuttings planted are supposed to have come from Chateau d'Yquem. Charles Wetmore planted them for his winery in Livermore, Cresta Blanca.
In time, Sauvignon Blanc fell out of favor in the American market. During the late 1960's, Robert Mondavi re-branded the grape, marketing it to a new generation of wine drinks as Fume Blanc.
Today, there are quality producers making good Sauvignon Blanc wines in California on stonier soils. Spottswoode, Araujo, Lail, Rudd, Adamvs and Jonata are just some of the better estates making very good Sauvignon Blanc wines in California today.