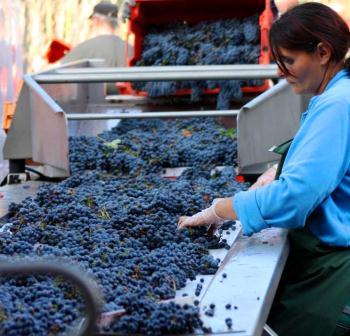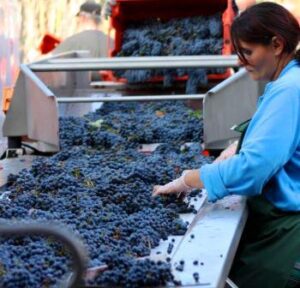 The 2012 Bordeaux harvest is taking place all over the region. In the Left Bank, most of the serious harvesting began in the Medoc, Monday, October 8 in Margaux, St. Pauillac, St. Julien and St. Estephe. The 2012 Bordeaux harvest, depending on the property is one of the later vintages in history. It's close to 2008 in that regard. Degrees of ripeness vary from chateaux to chateaux, plot to plot and even vine to vine. In fact, it's actually more difficult than that for the growers. Similar to what took place last year with the 2012 Bordeaux vintage, this harvest requires intensive sorting of each bunch, as many bunches have grapes with various degrees of ripeness.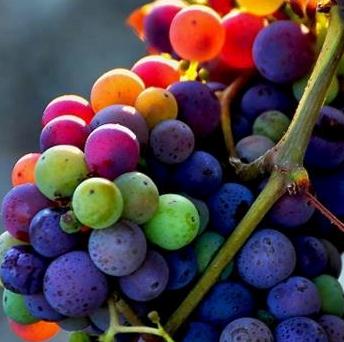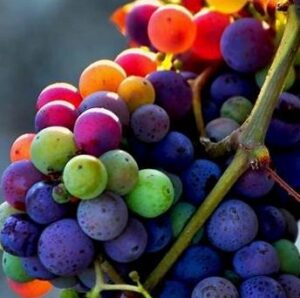 30 years ago, the 2012 Bordeaux harvest would been a disaster. Even a decade ago, the vintage would have been more problematic. Today, with modern vineyard technology that includes vibrating sorting tables and optical sorting, identifying the ripest berries is a much easier task.
Taking a quick glance at the Medoc for the 2012 Bordeaux harvest, starting from the south and working our way north, things are rapidly progressing in Margaux. The Margaux appellation, located in the southern end of the Medoc, started picking last week. The estates waited as long as they could for the berries to ripen. Waiting any longer might not have helped. Plus, as conditions in Bordeaux were better last week than this week, with its cold, rainy weather, perhaps that was fortuitous.
Chateau Palmer began picking Monday, October 1. The Merlot was finished one week later, Monday, October 8. The yields for the Merlot are low, but not quite as low as they achieved in 2011 at Chateau Palmer.
According to Thomas Duroux, in 2011, "The yields for the Merlot was a miserly 20 hectoliters per hectare. While quantities are still small, we are at 25 hectoliters per hectare with the 2012 Bordeaux harvest."

What about the alcohol levels?
Thomas Duroux "The alcohol is on average 13.5%."
This will please fans of classic, Bordeaux styled wines. Petit Verdot, which is an important variety at Chateau Palmer was picked October 9 and October 10.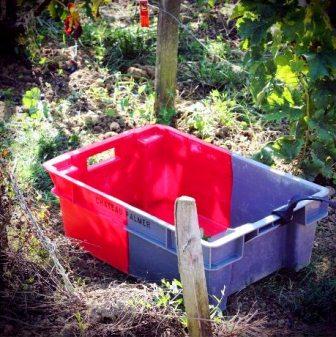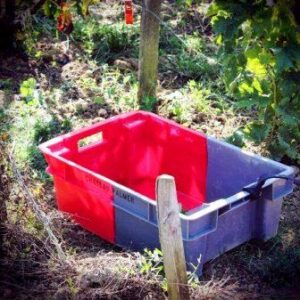 Chateau Rauzan Segla was not far behind many other Margaux properties with their start date of October 3.
Chateau Brane Cantenac is experiencing a harvest that in some ways, mirrors what took place in 2008. They started to pick October 1, with their Merlot before moving on to the Cabernet Sauvignon. They finished their picking with the Carmenere, October 16. We mentioned 2008 because while the conditions were dissimilar, the dates if the harvest were almost exactly the same. The 2012 Bordeaux harvest at Brane Cantenac finished one day later, due to the need to wait for the Carmenere. This is the second vintage where the estate is going to include Carmenere in the blend.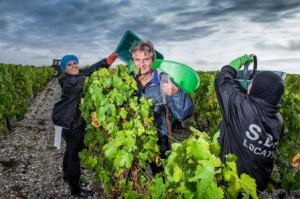 Chateau du Tertre started picking Merlot October 1, finishing October 10. October 10 was a busy day for Alexander an Beek and his team because not only did they finish with the Merlot, they also started bringing in their young Cabernet Sauvignon and Petit Verdot. It took almost 1 week before they moved on to their Cabernet Franc. The harvesting was concluded Wednesday, October 17. Alexander van Beek discussed the harvest with us.
What sort of alcohol levels are you seeing?
Alexander van Beek "The Merlot has high potential alcohol that ranges from 13.5% up to 14%. The Petit Verdot is in the same range.
What about the Cabernet Sauvignon?
Alexander van Beek "The Cabernet Sauvignon fluctuates between 12% and 13%."
At this point, does the 2012 Bordeaux vintage remind of any previous year?
Alexander van Beek "We have returned to harvests in October, after what seems a long time. It is still difficult to position this vintage in the context of previous vintages, it could be similar to 2006?"
Alexander van Beek manages two estates, along with du Tertre, he is also in charge of Chateau Giscours. Giscours began harvesting their young vines September 28 with 30 pickers. Currently, they have almost 150 harvesters working in the vineyards. They started working on their Cabernet Franc Tuesday, October 9.
In St. Julien, everyone is busy harvesting and hoping to finish the week of October 15.
Chateau Ducru Beaucaillou began harvesting their Merlot, September 28. They managed to finish picking their Merlot October 6. This was just in time to start bringing in their Caberent Sauvignon and Cabernet Franc, which began the following day. The Petit Verdot will be brought in, Monday, October 15 and if all goes according to plan, they should finish by October 16. When asked about the 2012 Bordeaux vintage at Ducru Beaucaillou, Bruno Borie said, "Between the little potential Mother Nature gave us, coupled with all the work we performed in the vineyard during the summer and the drought of August and September, the yields are the we have had in 20 years at Ducru Beaucaillou."
Chateau Branaire Ducru began picking October 2, just after the first blast of much needed rain. They spent the next 6 days working on their Merlot, finishing, October 8. If all goes well, they will complete their harvest by Wednesday, October 17. Patrick Maroteaux is happy with what he was able to pick, but not with the quantity. According to Maroteaux, "While the yields will be slightly higher than last year with the 2011 Bordeaux vintage, they will still be much lower than usual." He added,"Even though it is still early, 2012 Bordeaux should be a structured vintage with a lot of freshness."
Chateau Leoville Poyferre began picking Monday, October 8 as did Chateau Gruaud Larose. Gruaud Larose completed picking Thursday, October 18.
Pauillac is intensively picking and sorting as well Most of the fruit should be brought by Wednesday, October 17.
Chateau Latour started to work with their young Merlot vines September 24 and took an expected break before continuing and moving on to their Cabernet Sauvignon. The Merlot was finished being picked October 7. The harvest at Chateau Latour officially finished Tuesday, October 17, one day earlier than expected.
Chateau Lafite Rothschild began picking the previous week. Chateau Mouton Rothschild is also in the middle of their harvest.
Chateau Pichon Lalande began picking October 1. They started working on their Cabernet Sauvignon, October 10. Like many estates, flowering was difficult. For Chateau Pichon Lalande, they experienced similar conditions to 2011 with coulure and millerandage. As expected, the quantity from the 2012 Bordeaux harvest will be low.
Chateau Grand Puy Lacoste began to harvest their Merlot, October 3, before moving on to their Cabernet Franc on October 5. They started working on Cabernet Sauvignon earlier this week, Monday, October 8. If all goes according to plan, according to Emeline Borie, they will complete the harvest next week, October 15. Like many growers, quantity will be understandably low.
In St. Estephe, which is often the last commune in the Medoc to harvest, everyone is harvesting. Chateau Cos d'Estournel started picking their young Merlot vines, September 27. They waited until Monday, October 8, before starting to work on their Cabernet Sauvignon. According to Jean Guilllaume Prats, they expect to complete their harvest by October 16.
The vintage has been a difficult year for all the growers, not just Chateau Cos d'Estournel. Jean Guillaume Prats was reasonably happy with the crop. We asked why.
Jean Guillaume Prats "We were saved by August and September. When you look at what could have been the scenario going back to June and July, things turned much better than we previously anticipated."
With more rain on the way, would it help to wait?
Jean Guillame Prats "We are already close to mid-October. I am not sure what more we gain by waiting."
While it's still early, with some of fruit already being vinified, what are your thoughts?
Jean Guillaume Prats "2012 Bordeaux could turn out to share commonalities with 2002, but with more intensity."