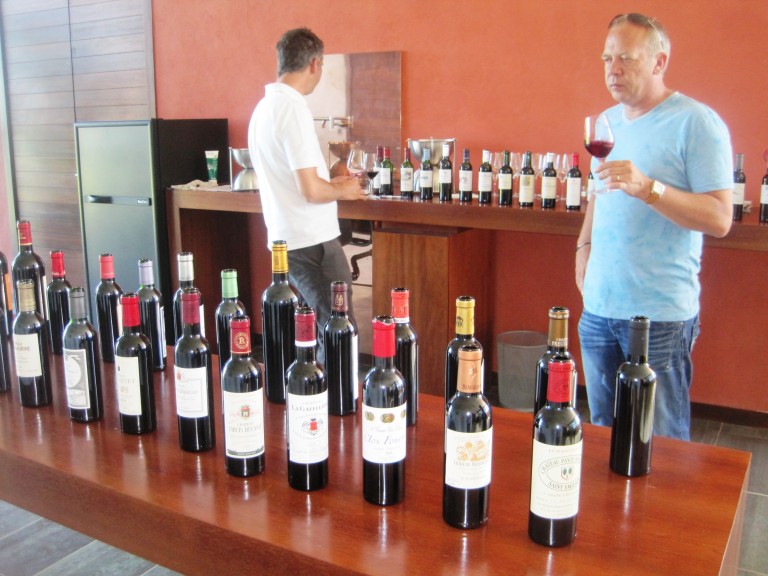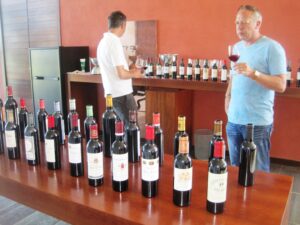 What 2009 Bordeaux value wine offers the best value, coupled with high quality?2010 Bordeaux wine futures are being offered now. Because of the high quality of the 2010 Bordeaux wines, and the possible demand for them it's rumored that they will be priced as high as 2009, if not higher! 
With that in mind, Bordeaux wine lovers need to look for the best values they can find. And due to the great quality and quantity of the vintage, you can find lots of good tips in our 2009 Bordeaux value wine guide.
Even though 2009 is expensive at the top end, numerous wines offer fair value.  Deciding what to purchase depends on your amount of disposable income, age, what is already in your cellar and the level of maturity you want to drink your wines at. If your focus is buying 2009, unless you've been able to taste the wines, read as much as possible and pay attention the critics you trust. 2009 produced a myriad of wines that need to be in any Bordeaux lovers cellar. But if you're looking for deals,  you've come to the right place.
2009 is a unique Bordeaux vintage. At its best, the wines are exciting. They are rich, opulent, sexy and filled with glycerin. Most will be ready to drink before the 2005′s have come around. 2010 and 2009 reversed when it comes to the
Right Bank
. For 2009 Bordeaux,
Pomerol
is king. St Emilion 2009 lack the freshness found in Pomerol. There are some exceptions, but for my palate, most 2009
St. Emilion
's do not have enough acidity.
In the
Medoc
,
St. Estephe
, from top to bottom is a winner. For my money, it's much better in 2009 than it was in 2010. 2009
Pauillac
is strong, but I prefer 2010. In
St. Julien
, it's a tough call. Some estates made better wine in 2009, while other properties produced stronger 2010 Bordeaux wine. 2010
Margaux
is the real deal! From top to bottom, the appellation is a winner. In
Pessac Leognan
, it's a tough call. I might prefer the style of 2009, but the level of consistency found in 2010, is off the charts. Everyone made great Bordeaux wine!
.
America did not buy much 2009. This is a fact. My guess is, as the 2010 Bordeaux future prices roll out, 2009 will look cheap by comparison. The better wines should sell through and rise in price by at least 20% to cover the cost of the currency exchange if the wines were repurchased today. I do not own a crystal ball. When the 2005′s were first offered, I wrote buy the wines. The next great vintage will make 2005 look cheap. That turned out to be reasonably sage advice.
If you want to read our entire set of 2009 tasting notes, reviews and ratings: https://www.thewinecellarinsider.com/wine-topics/2009-bordeaux-barrel-tasting-notes/
The following wines were all tasted in Bordeaux in June 2010 and again in April 2011 with consistent results.  A few wines that do not feature scores were tasted casually, which did not afford me the chance to take formal notes.
Alter Ego Palmer 90-92 Pts
Domaine de l'A 89-91 Pts
d'Aiguilhe 90-92 Pts
d'Armailhac 90-93 Pts
Barde Haut 91-93 Pts
Beausejour Duffau-Lagreosse 96-98 Pts
Branaire Ducru 93-95 Pts
Brane Cantenac 91-93 Pts
Branon 94-96 Pts
Canon La Gaffeliere 92-94 Pts
Cap de Faugeres
Certan de May
Clinet 96-98 Pts
Clerc Milon 91-93 Pts
Clos les Lunelles 91-93 Pts
Clos du Marquis 90-92 Pts
Clos Fourtet 94-96 Pts
Le Conseiller 88-90 Pts
Cos d'Estournel (I know this is very pricey. But having tasted it 4 times, this stunning wine is a candidate for triple digits from Bob. It will be the lowest priced 100 Pt wine in the market.)
Cote de Baleau 89-91 Pts
Le Crock 89-91 Pts
Croix de Beaucaillou 88-91 Pts
Croix de Labrie
Le Conseiller 88-90 Pts
Croix Mouton 84-87 Pts
Domaine de Chevalier
d'Issan 93-94 Pts
Feytit Clinet 
Les Grands Marechaux  85-87 Pts
Haut Bailly 96-98 Pts
Haut Beausejour 88-90 Pts
Haut Bergey 90-92 Pts
Haut Carles
La Fleur de Bouard 89-91 Pts
La Fleur Morange Mathilde
Joanin Becot 
La Lagune
Leoville Poyferre 96-98 Pts
Lynch Bages 95-96 Pts
Malartic Lagraviere 92-94 Pts
Malescot St. Exupery 95-98 Pts
Moulin Haut Laroque
Pagodes des Cos 91-93 Pts
Pavie Macquin 95-97 Pts
Peby Faugeres
de Pez 89-91 Pts
Pontet Canet 95-97 Pts
Rauzan-Segla 94-96 Pts
Segla
Le Thil 
Tronquoy Lalande 90-92 Pts
Smith Haut Lafitte 94-96 Pts
Vieille Cure
Vrai Canon Bouche 86-88 Pts