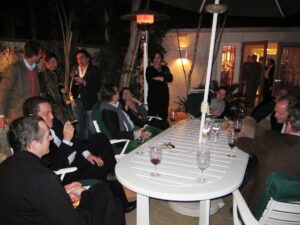 Reviews from the 2008 Bordeaux wine tasting with the UGC.
2008 is a strong vintage for Bordeaux wine. The best wines have charm, character, depth and polished tannins.  Much of the success of 2008 is due to the unusually long hang time the growers were afforded before harvesting. One  characteristic many of the wines share is the sensation of red fruits in the finish.  This signature shows the wines were produced in a cool vintage.
2008 Bordeaux wines will not require the same type of aging found in more recent, structured vintages like 2005 or 2006. The wines will drink younger. 
As I wrote many times before, savvy, Bordeaux wine loving consumers should be all over this vintage.  There is a lot of stylish wines worth owning.  I bought many for my own cellar.  Because of the economic collapse which took place when the wines were first offered for sale, most of the top wines were sold at very low prices.
The problem for American consumers will be that very little wine was sold to America.  When they are gone, they will be gone.  I expect most of the wines that receive good scores from Parker later this spring will sell through.
At the current prices, there is no sense in waiting to buy your favorite wines.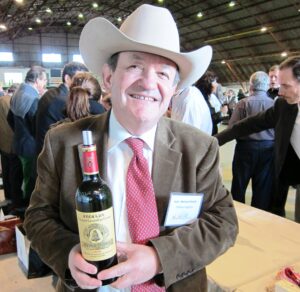 Château Angelus – Oak, coffee, blackberry, licorice, black cherry, spice and earth scents make up the perfume. Stylish, with polished, silky textures, the elegant 2008 Bordeaux wine from Angelus does not offer the levels of concentration found in the top vintages from the chateau. In some ways, this is similar to 2001 Angelus.  93 Pts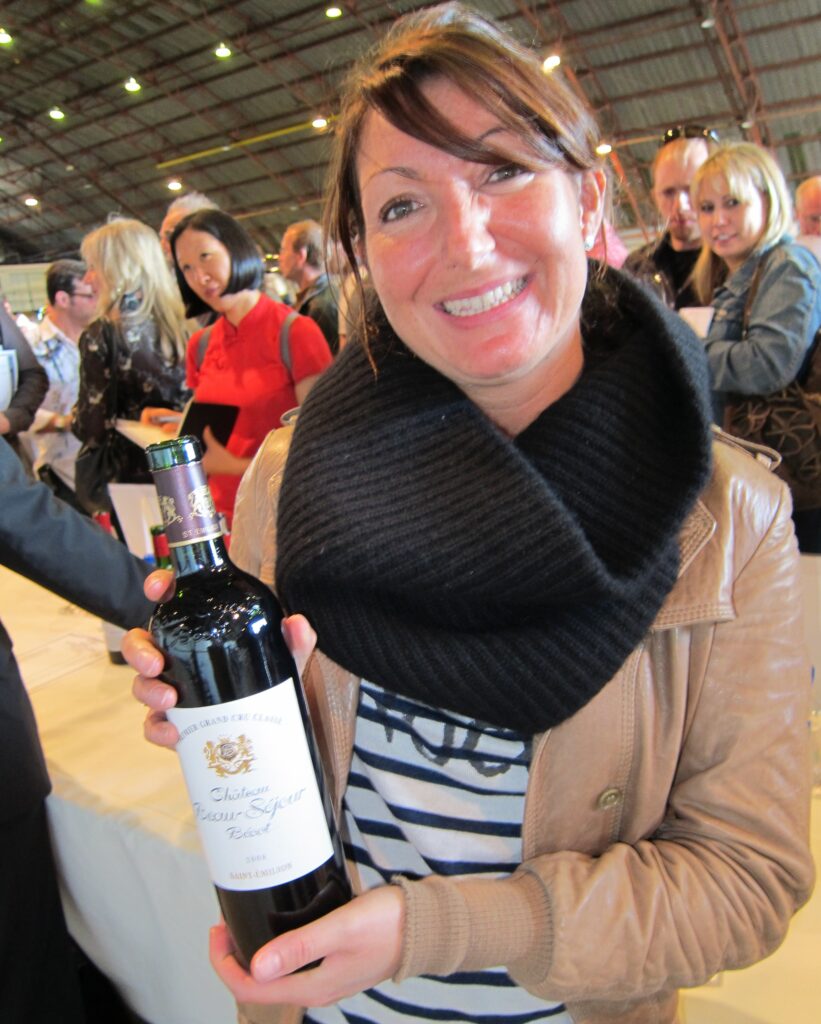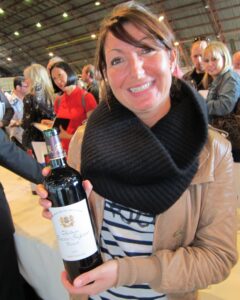 Château Beau-Sejour Becot – This Bordeaux wine opens with oak, stone, caramel, plum and black cherry aromas. It's  full bodied, concentrated and elegant in texture, the finish is filled with layers of sweet,  fresh, black and red fruits. 92 Pts
 
Château Canon – Minerality, flowers, cherry, blackberry, floral scents and a kiss of oak are found in the perfume.  This elegant wine is filled with fresh red and black fruit. Canon is not produced to be drunk young. It is meant to age. The 2008 might prove to be an exception to the rule for this Bordeaux wine. 92 Pts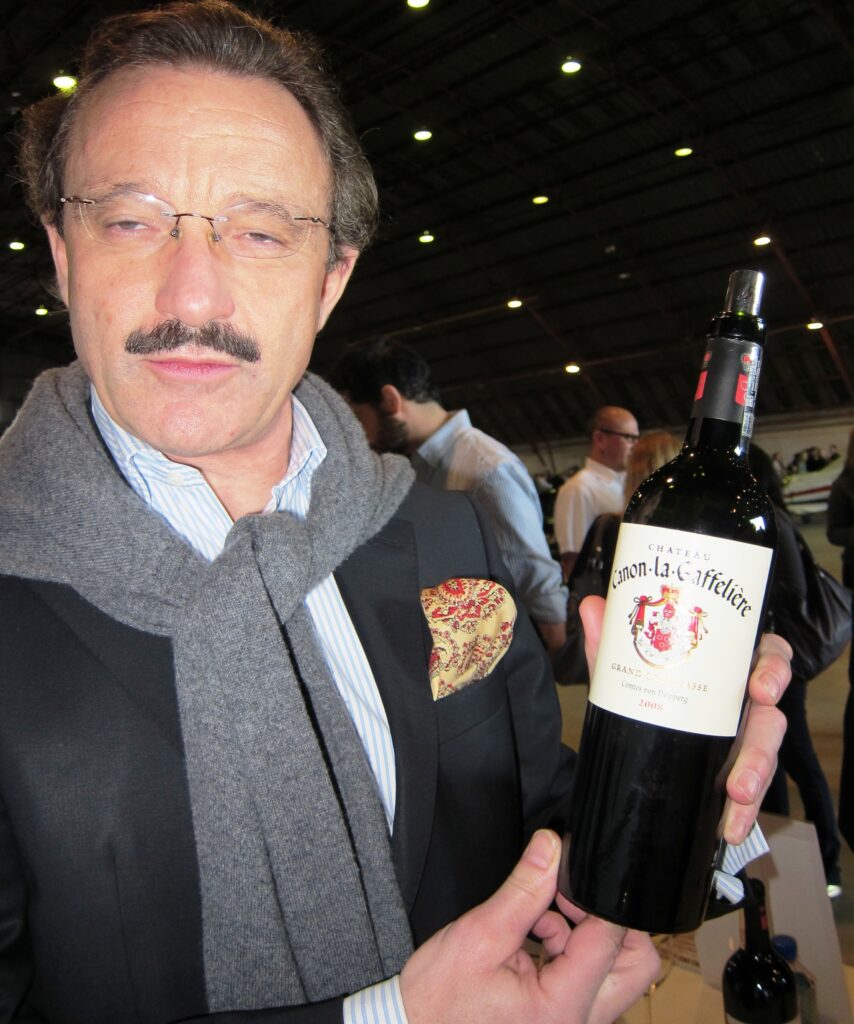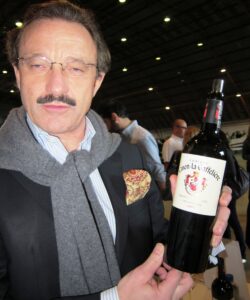 Château Canon La Gaffeliere  –  This wine offers toasty oak, blackberry, licorice, chocolate and truffle scents.  It feels rich, deep and polished on the palate. This Bordeaux wine ends with spicy blackberry, kirsch and coca flavors. 93 Pts
.
Château Clos Fourtet – The intense perfume is filled with minerality, black cherry, coca powder, espresso, licorice and truffles,  The concentrated, powerful, full bodied, rich wine offers depth and length, ending in a polished blackberry and cherry filled finish. 94 Pts
 
Château Franc Mayne –  This wine opens with cherry, coca and coffee flavors. Medium bodied with a hint of green from under ripeness, this Bordeaux wine ends with a kirsch filled finish. 89 Pts
.
Château Grand Mayne is on a streak. The wine keeps getting better,  Black cherry, licorice, spice, forest floor and oak aromas are easy to find  Elegant, and refined, the soft textured wine ends with a chocolate, blackberry and kirsch filled finish. 92 Pts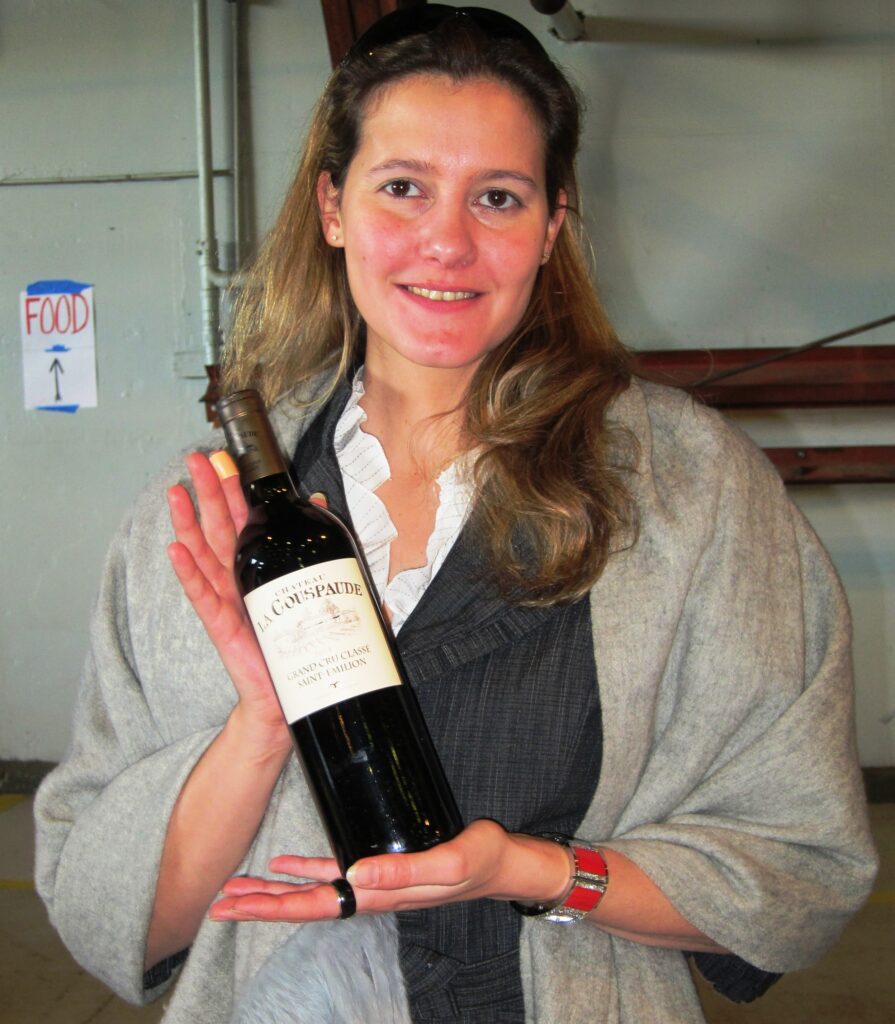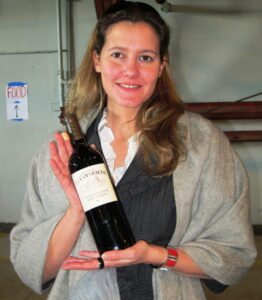 Château La Couspade – Oak, coca, coffee, black cherry and spice aromas open to a Bordeaux wine with a little too much oak. Supple textures and ripe fruit, make this easy to approach and enjoy. But I'd like to see a little less new oak.   90 Pts
.
Château La Dominique – This wine had already started to shutdown. With effort, some cherry and bitter chocolate flavors could be found. Elegant in style, this medium bodied, Bordeaux wine ends with red fruit notes. 90 Pts
Château La Gaffeliere – Juicy plums, spice, minerality, earth and espresso notes are found in this medium bodied Bordeaux wine.  Elegant and refined, the wine ends with a blend of red and black fruits. 91 Pts
Château Larcis Ducasse – The perfume is filled with floral, black raspberry, cherry, spice, licorice and stone aromas. The wine is rich, supple, fresh and filled with minerality. It needs time to develop. 93 Pts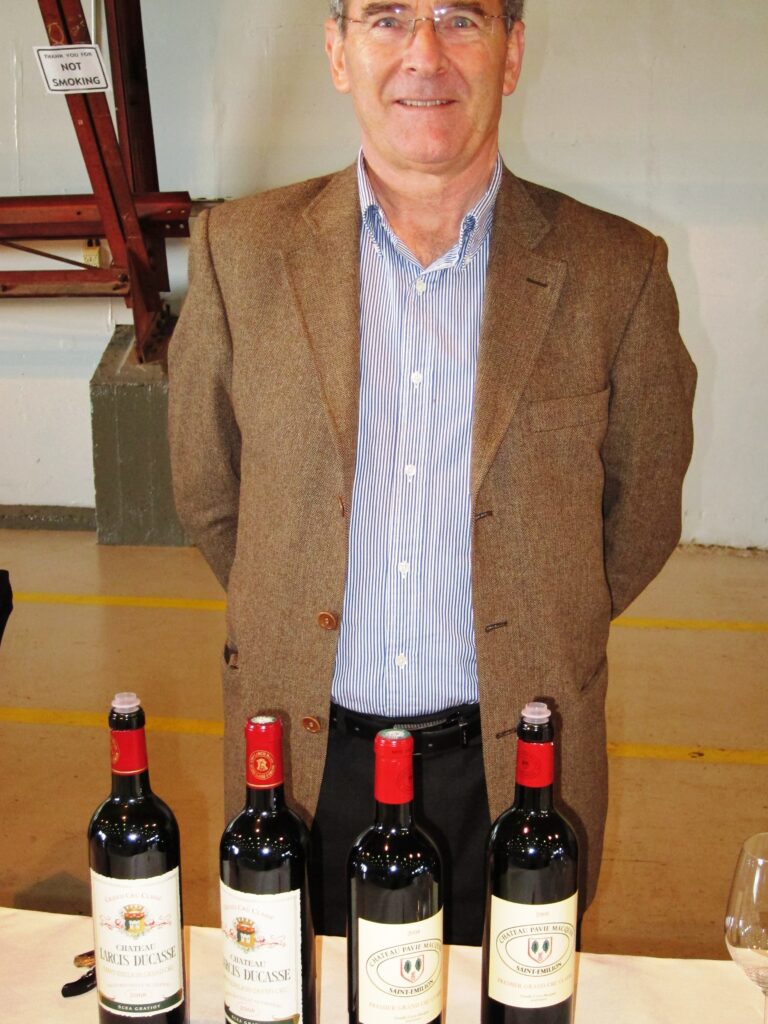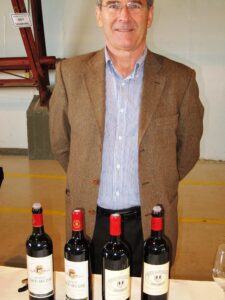 Château Pavie Macquin – Oak, black cherry, anise, flowers, spice and minerality greet your nose, This round, rich Bordeaux wine with soft textures ends with kirsch and fresh blackberry flavors. 94 Pts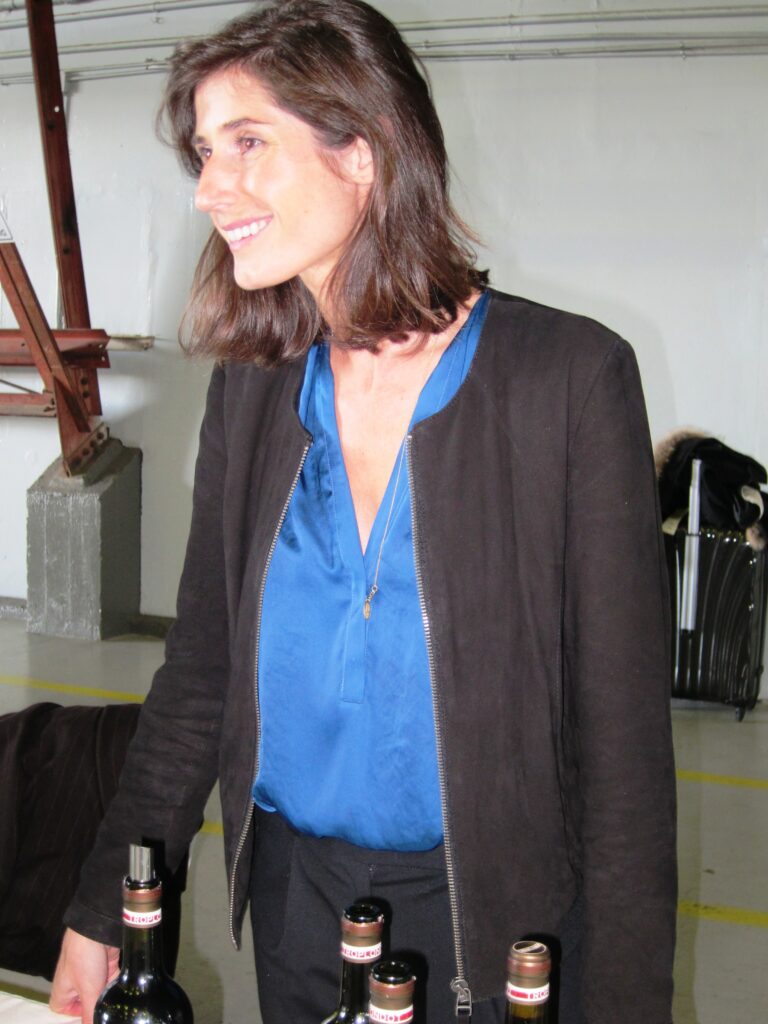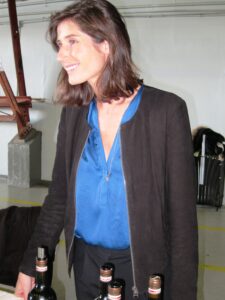 Château Troplong Mondot – With a perfume filled with bitter chocolate, licorice, black raspberry, earth, oak and black cherry, this intense Bordeaux wine is a treat to smell.  With a long supple, rich, deep texture, the wine ends with a mouthful of chocolate covered, dark black and blueberries. 2008 was the latest harvest in the history of the property.  Due to their cool terroir, the extra time allowed the fruit to develop full ripeness.  95 Pts
.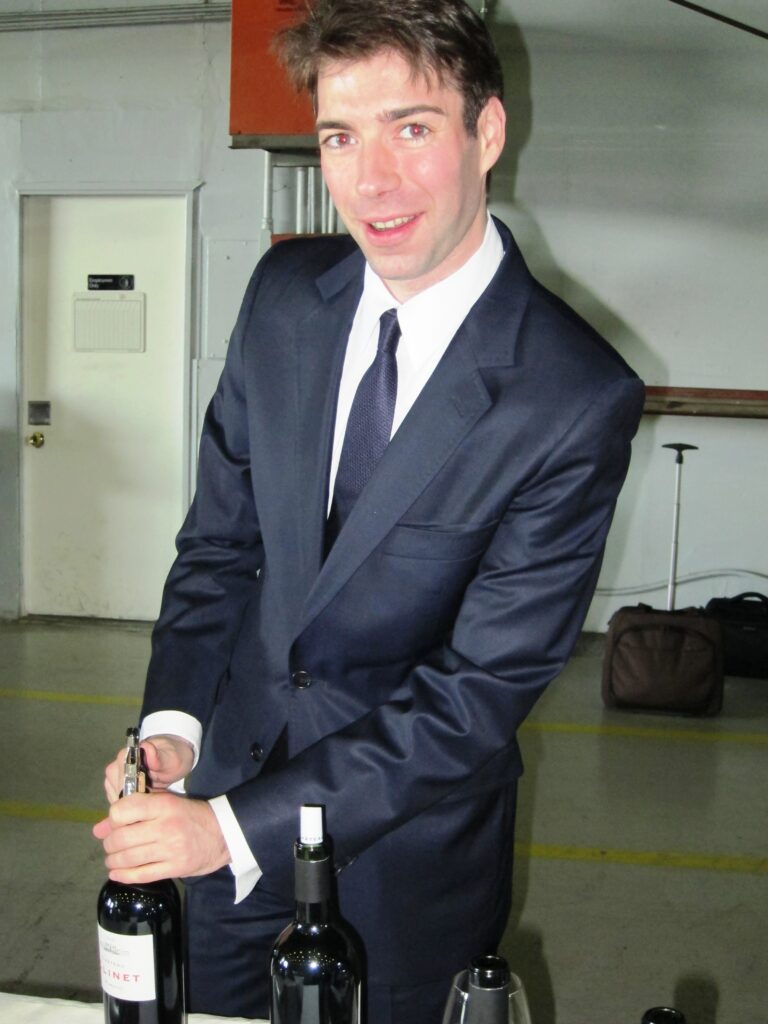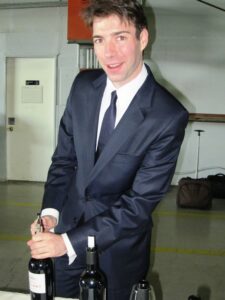 Château Clinet  – Chocolate covered plums, licorice, herbs and floral scents open to a rich, concentrated, thick, opulent wine with a long, fresh blackberry and chocolate finish.  Clinet achieved a balance of  ripe fruit, purity and freshness in 2008. This is a much better Bordeaux wine than they produced in 2005, or 2006. But as good as this is, 2009 is even better! 95 Pts
Château Gazin –  Plum, back cherry, coffee bean and cassis aromas open to a full bodied, beefy Bordeaux wine with depth, concentration and a long tannic, red and black fruit filled finish. 92 Pts
Château La Conseillante –  This suave Bordeaux wine opens with floral, black raspberry, dark cherry, oak and spice box aromas. With textures of silk and velvet, this wine feels great as it graces your palate.  I would have liked a little more concentration. But this is a very pretty wine.  It's in the style of their 1998 and 2001. 93 Pts
 Reviews on the 2008 Bordeaux wine tasting with the UGC from Pauillac, St. Julien, Margaux and Pessac Leognan will be published tomorrow. 
If anyone has any questions or comments, or if you  tasted the wines and wants to share  your views, please feel free to post.