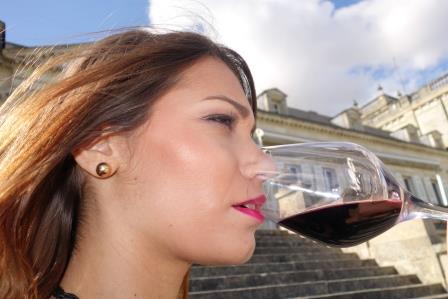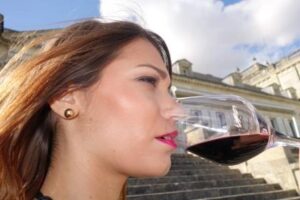 2014 Bordeaux Wine Guide 425 Tasting Notes, Ratings and Vintage Report
2014 is the 4th vintage in a row that's not a candidate for vintage of the century. The growing season, with its summerless summer took care of that. What little summer developed was cold and wet. The mood was gloom, doom and disaster when it looked 2014 Bordeaux was going to be another more than difficult year. After 4 years of heartbreak, Bacchus turned on the charm and delivered a warm, dry, sun fulled Indian summer. Bordeaux experienced picture perfect conditions at the beginning of September that continued almost unabated through the middle of October.
Because the growing season, with its cold and wet conditions pushed the harvest back, the grapes ended up enjoying a longer than expected hang time. The Cabernet Sauvignon based wines from the deep gravel soils in the northern Medoc produced the best wines of the vintage. There are also some clear winners in the Right Bank, in St. Emilion and Pomerol as well. But clearly, the high notes were struck in Pauillac and St. Estephe,followed by St. Julien and Margaux, along with Pessac Leognan is more variable. 2014 Bordeaux is another vintage that produced quality dry white Bordeaux as well as sweet wines in Sauternes and Barsac.
For a detailed report on the growing season and harvest conditions that shaped the 2014 Bordeaux vintage please read: 2014 Bordeaux Detailed Harvest and Vintage Summary
I tasted more than 500 different 2014 Bordeaux wines in April. I wrote tasting notes for 432 wines in total. Those wines inspired, caused, or forced me. (depending on your point of view) to write 26,574 words on the wines and the 2014 Bordeaux vintage and growing season.
The following 2014 Bordeaux wines were tasted at chateaux and a few negociants. The wines were not tasted blind. To get a good idea on best 2014 Bordeaux wines, click on any of the following links for an overview on an appellation by appellation basis. You can also use the search functions, as all the 2014 Bordeaux wine tasting notes are already on the site.
2014 St. Estephe Wine Guide
2014 Pauillac Wine Guide
2014 St. Julien Wine Guide
2014 Margaux Wine Guide
2014 Pessac Leognan Wine Guide
2014 Haut Medoc Wine Guide
2014 St. Emilion Wine Guide
2014 Pomerol Wine Guide
2014 Bordeaux Petits Chateau Bordeaux Value Wine Guide
The best 2014 Bordeaux wines offer ripe, sweet fruit coupled with richness and depth of flavor. The tannins are soft enough, that you can focus on the wine and not the overt levels of freshness that comes with high acid vintages. Plus, while 2014 Bordeaux has the stuffing to age, there are numerous high quality wines that can be enjoyed young. 2014 Bordeaux was not a difficult vintage to taste in barrel, which usually means, it's going to be fun to drink on the young side, if that's your thing.
How is the marketplace for 2014 Bordeaux you ask? It does no good to throw a great party, put out an amazing spread, invite all your friends and have no one show up. Honestly, the success of 2014 Bordeaux wine sales so far are a mixed bag. The old adage remains true. Make a good wine. Offer the wine at a price that induces consumers to lay down their money 2 years in advance, which means, offer buyers a financial incentive to purchase futures, and your wine is going to sell. It's that simple.
It's obvious that consumers are interested in 2014 Bordeaux. The chateau that looked at the market and priced their 2014 Bordeaux at a moderate discount to similar vintages that are already available in marketplace are selling their wine. Estates that focused on selling their wine based on the what their competitors and neighbors are priced at, are having a harder time selling their wine.
I love Bordeaux, the wines and the people. I buy, cellar and drink the wines. But to get me to purchase a wine 2 or more years in advance, I need a little motivation. And this is coming from someone that has tasted the wines and knows which wines are a real turn on! It's much harder to motivate today's consumer to buy without sufficient financial incentive. The chateau need to remember, Robert Parker is no longer there to drive the marketplace with his enthusiastic praise. That definitely slows things down.
It is my view that many 2014 Bordeaux wines are priced fair for their quality. But they are too expensive to buy En Primeur. If you can buy a wine from the same chateau, similar in quality, take it home and open the bottle tonight for less money, "Houston, we have a problem!" On the positive side for the chateau, if consumers like the style of Bordeaux wine, it's going to be difficult to find a better wine, or even one that is as good for the same price in the marketplace, when the wines are in bottle and on the shelf. The problem comes in when there is no logical reason to buy that wine 2 years before it hits the shelf, when there is a very real possibility that the same wine, will be available at the same price, or possibly less!
You can find detailed release prices for most of the popular 2014 Bordeaux wines in each of the reports on their respective appellations. You can see the ex negociant price, its relation to the price in the previous vintage and comments on the price, vis-a-vis other recent vintages from the same estate. In the same article, you will also be able to read detailed weather, harvest conditions and picking date reports for each appellation.
Bordeaux has taken a beating in the press for the past few years. Some of it has been deserved. Some of it isn't. The chateau want attention. Some of that ends up being unwanted attention. Writers, bloggers and journalists covet it as well and can create sensationalist articles, hoping to garner more views and readers. Yes, the top wines of Bordeaux are very expensive and only the super wealthy can afford them. If that's a problem for you, get over it. Such is life. On the other hand, those truly expensive wines are only a minor fraction of what Bordeaux produces. There are so many great wines, made in large quantities that are delicious and well priced, it's ridiculous. That's part of what makes Bordeaux the best wine region in the world, there really is something for everybody. All you have do to have an open mind and an empty glass, that needs filling.