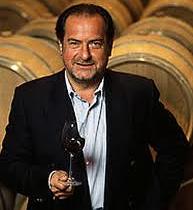 In breaking news, Chateau Bon Pasteur located in Pomerol is the first famous Bordeaux chateau of true stature to be sold to a Chinese citizen, Mr. Sutong Pan. I imagine it will not be the last. The deal, which was rumored to have taken place in December, 2012, took until the end of May, 2013 to be finalized. The deal was difficult to complete as Chateau Bon Pasteur belonged to more than one member of the Rolland family.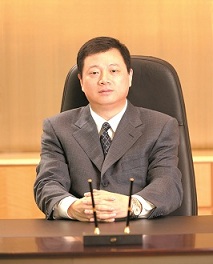 The purchaser, Sutong Pan is the CEO of Goldin Financial Holdings which is also known as Matsunichi Communications. Matsunichi was founded in 1993. Sutong Pan became CEO in 2002. This is not the first trophy wine purchase for Sutong Pan. He recently purchased the Cult Winery Sloan in Napa. Sloan produces Cabernet Sauvignon. Sloan was purchased for a record breaking forty million dollars! $40,000,000! It is expected that the winery will eventually be renamed Pan Estate, to honor the owner. His daughter, Jenny Pan is currently learning the ins and outs of wine making in California. Sutong Pan is a man of many interests. He is involved with horses and a myriad of other endeavors as well. Michel Rolland is the consultant for Sloan in Napa.
The entire deal was for three estates in total, making the purchase close to 16 hectares in all. The other two Right Bank, Rolland estates Suntong Pan purchased include Chateau Rolland-Maillet in St Emilion and Chateau Bertineau St Vincent in Lalande de Pomerol. It is expected the successful Rolland management team led by Michel and Dany will remain with the estate.
This is not the first sale in Pomerol to Asian investors. In 2012, the well-known investor Peter Kwok bought Chateau La Patache. La Patache, a small property is located not far from Clos L'Eglise and Chateau Clinet on the Pomerol plateau. They produced their first vintage in 2013, calling it Cornaline. Peter Kowk also owns Haut Brisson in St. Emilion. La Commandiere, another, lesser known Pomerol estate was sold to Melanie and Andrew Kuk recently. But neither of those deals, nor any of the other 50 recent sales to Asian investors can be compared to purchase of Chateau Bon Pasteur. That is because Chateau Bon Pasteur is one of the top estates in Pomerol!
Chateau Bon Pasteur is quite a trophy property for numerous reasons The 6.62 hectare Right Bank vineyard of Chateau Bon Pasteur in the Pomerol appellation is planted to 80% Merlot and 20% Cabernet Franc. The terroir features gravel, sand and clay. While Bon Pasteur does not occupy the best soil in the appellation, the wines are quite good. Many people feel the wines of Bon Pasteur are among the best in Pomerol. And Bon Pasteur is owned by Michel Rolland. Bon Pasteur has been in the Rolland Family since 1920. While the quality of Chateau Bon Pasteur has varied from vintage to vintage, they have been on a hot streak since 2005. 2009 and 2010 have both been outstanding wines. In fact those vintages are probably the best wines the estate has ever produced. Much of the credit for the recent surge in quality of Bon Pasteur belongs to Dany Rolland.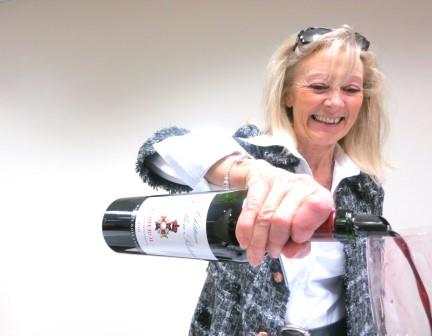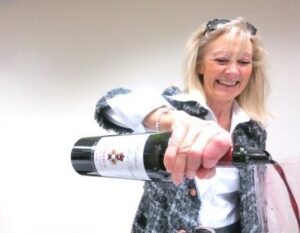 Pictured above is Dany Rolland, shown pouring 2010 Bon Pasteur earlier this year.
The price is not being discussed yet. But you can bet it will set a record for Pomerol. With Pomerol being the smallest appellation in Bordeaux, this could set a new benchmark for prices paid per hectare in Bordeaux. In Bordeaux, that is saying something! Chateau Bon Pasteur currently produces slightly more than 2,5000 cases of wine per year.