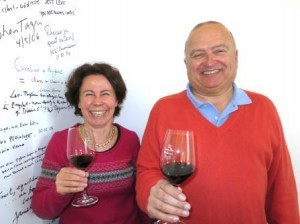 2012 St. Julien wine tasting report.
After two solid weeks of tasting in Bordeaux, I have a good idea what the wines taste and feel like. 2012 St. Julien is clearly a mixed bag. The vintage is good, but it's not at its best in the Medoc. In the Left Bank, where Cabernet Sauvignon is dominant, the wines range from fresh, medium bodied, classic wines that will drink well young, wines with hard, drying tannins. Fans of classic Bordeaux that are not happy with years like 2009 and 2010, due to their high alcohol and often supple styles will find a lot to be happy with in this vintage.
I am not sure how many wines I tasted, or exactly how many wine tasting notes I will be publishing yet. You can count on a minimum of 300 wines. We want to offer the best, complete overview of 2012 Bordeaux possible. The reports will be published as fast as we can get to them. But I am still in Bordeaux for the moment, so everything is not completely written up yet. Plus I'll be in Chateaunuf du Pape for a few days before spending another night of hedonism and debauchery with the Cellar Devils of Dusseldorf! The 2012 Bordeaux reports will be published on an appellation by appellation basis, starting with 2012 St. Julien and then other communes in the Left Bank before moving to Pomerol and St. Emilion and ending with numerous tasting notes on many of the best 2012 Bordeaux value wines tasted on this trip.
2012 Beychevelle A blend of 47% Cabernet Sauvignon, 44% Merlot, 5% Cabernet Franc and 4% Petit Verdot, the wine reached 13.3% alcohol with 3.82pH. The wine will be aged in 50% new French oak. Good depth of color, truffle, earth and blackberry scents come to the forefront. Soft, round and showing some nice flesh, the wine ends with fresh black and red spicy fruits. This is a nice effort for the debut vintage with their new winemaker, Romain Ducolomb. 90-92 Pts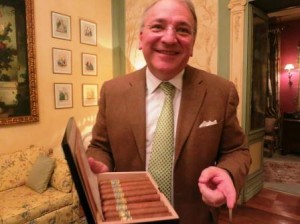 2012 Branaire Ducru From an assemblage of 68% Cabernet Sauvignon, 24% Merlot, 5% Petit Verdot and 3% Cabernet Franc. The wine reached 13.3% alcohol with a pH of 3.66. The wine will be aged in 60% new French oak. Ruby in color, the wine offers flowers, jammy raspberries, vanilla and earth. Medium bodied, fresh and dominated by sweet raspberries and cherry, this is an elegant Branaire Ducru to enjoy while waiting for the 2009 and 2010 to mature. 90-92 Pts
2012 Ducru Beaucaillou Produced from a blend that includes the highest percentage of Cabernet Sauvignon recorded in the history of the estate at 91%. The remainder of the blend is Merlot. Reaching 13% alcohol, the wine has a pH of 3.61. Smoke, licorice, boysenberry, coffee, and tobacco leaf notes produced a refined wine, which relies more on elegance than power. The wine offers good freshness in its medium-bodied, red and black fruit-filled finish. Bruno Borie, who has started comparing the style of his wines to various beautiful women, likened this wine to Fan BingBing, the famous Chinese actress. Her style was slinky and sensuous and, according to Borie, accurately describes the 2012 Ducru Beaucaillou. 93-95 Pts
2012 Croix de Beaucaillou is a blend of 60% Cabernet Sauvignon, 38% Merlot and 2% Petit Verdot that reached 13.10% alcohol, and will be aged in 60% new French oak for 12 months. Coffee bean, boysenberry, licorice, and a fresh cherry finish are the hallmarks of what you'll find in this medium-bodied wine. 88-90 Pts
2012 Lalande Borie – Blending 53% Merlot, 40% Cabernet Sauvignon and 7% Cabernet Franc, the wine reached 13.10% alcohol with a pH of 3.70. With a hint of oak, licorice and blackberry, the medium-bodied wine is open, forward, soft and approachable, ending with sweet black cherries and a hint of jam. The wine will be aged in 30% new French oak for 12 months. 86-88 Pts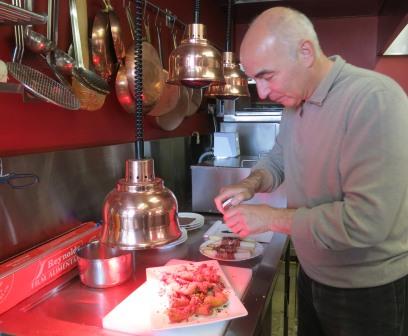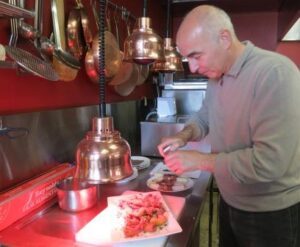 2012 Gloria – Licorice, smoke, coffee and dark berry aromas lead to a polished, soft, medium/full-bodied Gloria that's slightly oaky, but still appealing. 89-91 Pts
2012 Gruaud Larose Medium bodied, filled with fresh, bright cassis and blackberries, this is a classic vintage for Gruaud Larose. 90-92 Pts
2012 Lagrange – Using 67% Cabernet Sauvignon, 30% Merlot and 3% Petit Verdot, the wine reached 13.5 alcohol. The wine was produced from the lowest yields in the history of the estate at 38 hectoliters per hectare. Only 35% of the harvest was used in the grand vin. Spicy blackberries, cedar and cassis notes end with a tannic, crisp, medium-bodied, cassis filled finish. 89-91 Pts
2012 Langoa Barton – From 63% Cabernet Sauvignon, 34% Merlot and 3% Cabernet Franc, the Barton family produced a medium-bodied wine that opens with oak, fennel and dark cherries. The tannins feel dusty in the red cherry finish. The wine will be aged in 60% new French oak barrels. 88-90 Pts
2012 Leoville Barton – Reticent aromas of oak, forest and cassis opened to a soft, medium/full-bodied wine dominated by fresh black cherries and cassis. Produced from a blend of 80% Cabernet Sauvignon, 15% Merlot and 5% Cabernet Franc, the wine will be aged in 60% new French oak. Tannic, but refined, this will need time to come together. 91-93 Pts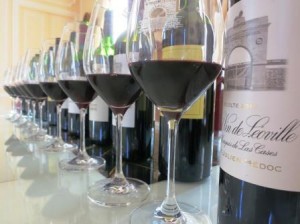 2012 Leoville Las Cases – 74% Cabernet Sauvignon, 15% Merlot and 11% Cabernet Franc, that was harvested from October 4 to October 18, produced a wine with deep color that reached 13.47% alcohol and will be aged in 80% new French oak. With a perfume that wants to get noticed due to its jammy blackberry, cassis, licorice, forest floor, tobacco and vanilla notes that get better with each swirl. On the palate, the wine is big, polished, intense and powerful, yet there is a refined side to the tannins. Made to age, this should develop well. 93-95 Pts
2012 Clos du Marquis With a high percentage of Cabernet Sauvignon at 92%, the rest of the blend comes from 6% Merlot and 2% Cabernet Franc. Aged in 40% new French oak, the wine reached 13.5% alcohol. Roasted black raspberries, cedar, spice and cassis notes lead to a rich, refined mouthful of sweet blackberry and cocoa, ripe tannins and a fresh finish. 89-90 Pts
2012 Le Petit Lion de Marquis de Las Cases – The true second wine of Leoville Las Cases reached 13.53% alcohol with a pH of 3.59. From a blend of 48% Cabernet Sauvignon, 44% Merlot and 8% Cabernet Franc, the wine requires effort to find the cassis and black berry jam notes. Medium-bodied, fresh, and spicy, there is a hint of dryness in the cassis-filled finish. 87-89 Pts
2012 Leoville Poyferre From an assemblage of 62% Cabernet Sauvignon, 32% Merlot and 6% Petit Verdot, the wine reached 13.4% alcohol. The pH is 3.8. The wine will be aged in 85% new French for 20 months. Licorice, black cherry, coffee bean and stone notes make up the aromatics. On the palate, the wine is soft, round, medium bodied, and fresh, showing signs of oak in the finish. 91-93 Pts
2012 Moulin Riche – Light black raspberry, earth and herbs characterize this soft-textured, medium-bodied wine that ends with a light red berry finish. 85-87 Pts
2012 Saint-Pierre – Fleshy, soft and round, there is a good sweetness to the fruit with depth of flavors in the plush finish. 92-94 Pts
2012 Talbot – Licorice, black raspberry, and espresso scents open to a soft, polished, round, medium-bodied wine filled with black cherries. From a blend of 60% Cabernet Sauvignon, 32% Merlot and 3% Petit Verdot, the wine reached 13.6% alcohol. 89-91 Pts