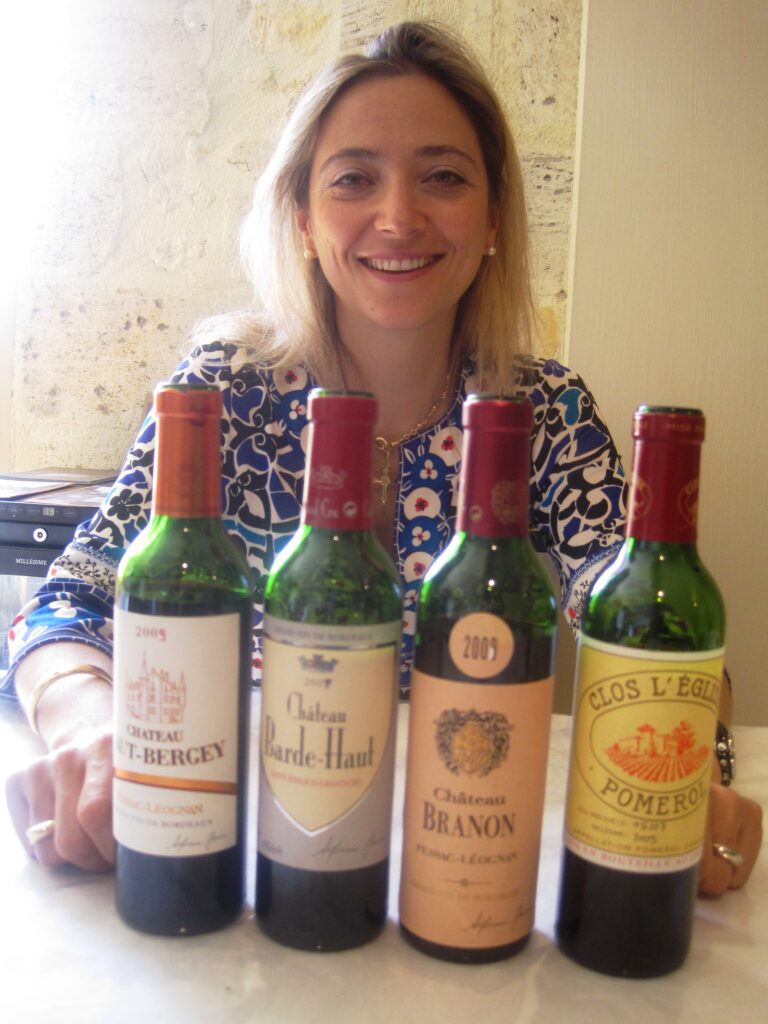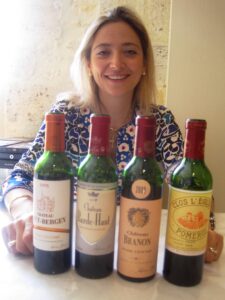 2009 Haut Brion La Mission Haut Brion stole this show as expected in 2009 Pessac Leognan. But other chateaux are not that far behind as my tasting notes show.
2009 Branon is deep ruby with purple accents. The wine shows truffle, tobacco, cassis, caramel and coffee notes. The palate enjoys the feeling of rich, opulent, fleshy blackberries being draped across it. The wine ends with a concentrated pure, ripe, sweet berry finish.  On average, only 500 cases a year are produced of this Bordeaux wine. 94-96 Pts
2009 Brown has a dark fruit and licorice personality. This is an early drinking, crowd pleaser style of wine. 88/90 Pts
2009 Les Carmes Haut Brion, with its large percentage of Cabernet Franc, produced a light style of wine that expresses earthy, herb, tobacco and blackberry aromatics.  This elegant wine ends with chocolate covered blackberry flavors.  90/92 Pts
2009 de Chantegrive is a blend of  55% Merlot and 45% Cabernet Sauvignon.  Truffles, earth, dark fruit and coffee aromas are on display in this soft, already accessible wine. This is a crowd pleaser and top value wine that will drink well early and should be available for about $18.  86/89 Pts
2009 Domaine de Chevalier opens with smoke, dark berries, earth, soil and spicy aromas.  Elegant, round and with textures of silk, this Bordeaux wine ends with a fresh blast of spicy, black cherries. 92/94 Pts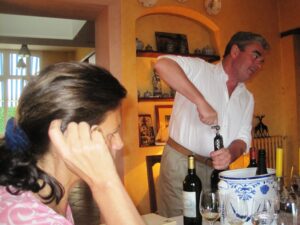 2009 de Fieuzal with its floral, berry, oak and spice perfume is round in texture.  Fleshy in style, the wine ends with notes of chocolate and blackberry. This Bordeaux wine keeps improving thanks to the consistent efforts of Hubert de Bouard of Angelus who consults with the property. 89/91 Pts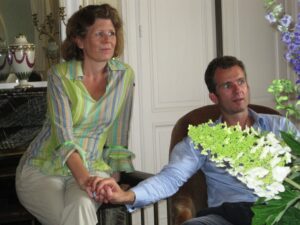 2009 Haut Bailly is a beautiful shade of deep ruby.  With fresh shaved truffle, cassis, earth, spice, smoke, licorice, mineral and Cuban cigar tobacco aromatics, this wine offers intensity of flavors and purity of fruit. The wine ends in a blast of cassis, plums and fennel. There is not a hard edge to be found in this sublime expression of Haut Bailly.  This is the finest Bordeaux wine I have tasted from the property.  96/98 Pts
2009 Haut Bergey is ruby colored with licorice, ripe black raspberry, coffee and smoke aromas. The wine shows round textures and finishes with a sweet, ripe, dark berry and spice profile. 90-92 Pts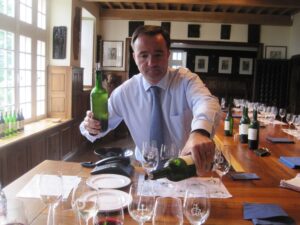 2009 Haut Brion is a strong candidate for wine of the vintage!  This wine has it all.  And it went back and got more. Produced from 46% Merlot, 40% Cabernet Sauvignon, and 14% Cabernet Franc, this inky black in color with purple and blue tinted wine, explodes with smoke, truffles, cassis, caramel, minerals, crushed rock, spice and cigar box aromatics. This intense wine is packed and stacked with multiple layers of powerful, deep, ripe fruit with intense purity, freshness, harmony and balance. The seamless finish lasts over sixty seconds! Few wines grab you with a single swirl and sniff.   This Bordeaux wine does!  Now, if only I can find friends with enough money to afford it.  While very high in alcohol, 14.2%, there is no sensation of heat. Another interesting statistic, for those that like stats, 2009 Haut Brion shows a high PH level, 3.9, yet the wine displays ample freshness.  Because higher levels of alcohol require more care, Delmas shortened the period of maceration to reduce the potential levels of extraction. According to Delmas, that choice made a big difference in 2009.  99/100 Pts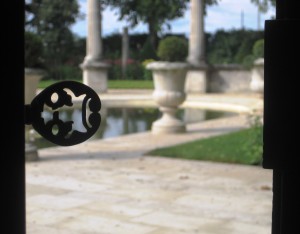 2009 Le Clarence de Haut Brion offers tobacco, smoke and cassis aromas. Full bodied and as good or better than any wine Haut Brion produced in the 70's, this full bodied, fleshy wine ends with a rich mouth full of fresh ripe dark berries and chocolate. 90/92 Pts
2009 Haut Nouchet is located not far from Smith Haut Lafitte on gravely, clay soils and is produced from a blend of 60% Cabernet Sauvignon and 40% Merlot.  This is a crowd pleasing, ripe style of wine that offers a lot of bang for the buck.  84/86 Pts
2009 Malartic La Graviere with deep color opens with smoke, crushed stone, black fruit and cassis aromatics.  Rich and full bodied, this round textured Bordeaux wine finishes with a blast of licorice, cassis and juicy blackberries. 92—94 Pts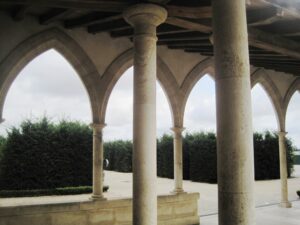 2009 La Mission Haut Brion,  with a blend of 47% Cabernet Sauvignon, 47% Merlot & 6% Cabernet Franc offers a dark purple color with floral, smoke, cassis, earth and plum liqueur aromatics.  Full bodied and filled with dense, sweet, mouth filling fruit, the wine is balanced and pure.  The velvet textured finish ends with blackberry, smoke and chocolate flavors.  The wine reached a whopping 14.7 alcohol level and there is no sensation of heat. As a comparison, in 1989, La Mission Haut Brion reached 13% alcohol with the help of chapitalization. The PH in 1989 was recorded at 4.0 and 3.85 in 2009.  Yet, with a very high PH, this Bordeaux wine displays ample freshness.  96/97 Pts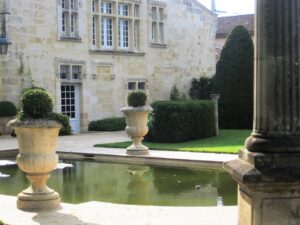 2009 La Chapelle La Mission Haut Brion offers fresh dark berries, smoke, tobacco and licorice.  Round and soft textured the wine finishes with ripe black berry flavors. 90/91 Pts
2009 La Passion Haut Brion will be labeled and sold under a new name, Allary, the last name of the 94 year old owner of the property.  2008 was the first vintage in 30 years, the previous one being 1978.  The fruit has been a part of the second wine of Haut Brion, Bahans Haut Brion for the past 3 decades.
Produced from gravel, sand and clay terroir and planted to the highest proportion of Cabernet Franc in the Graves, 60% Cabernet Franc and 40% Cabernet Sauvignon, this soft, elegantly styled wine offers smoke, black raspberry, herb and spice notes.  Medium bodied and softly textured, the finish end with smoky ripe berries.  The wine is produced with the efforts of Stephane Derenoncourt. 90/92 Pts
2009 Smith Haut Lafitte is dark ruby in color.  Truffle, earth, spice, smoke, coffee, berry and caramel scents are easy to discover. Full bodied and filled with ripe, fleshy, opulently textured fruit, if all the oak fully integrates, (And I suspect it will) this will be a very strong Bordeaux wine. The fleshy finish ends with chocolate, coffee and dark ripe berry and pit fruits. 94/96 Pts