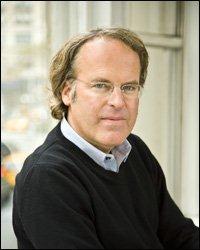 It was reported by The Wine Spectator today, that after close to two decades of reporting on Bordeaux and Italy, that editor James Suckling was retiring.
Senior Editor James Suckling Retires from Wine Spectator | News | News &.
In a cryptic Twitter posting issued shortly after the press release from The Wine Spectator, Suckling wrote, "The reports of my retirement have been greatly exaggerated. Stay tuned for exciting things to come".
Several people have written suggesting there is more to this story than meets the eye.  However, according to posts placed by members of the staff of Cigar Aficionado, it appears that it was James who severed the relationship, by Email.
James Molesworth, the capable critic who already handles the Rhone and other regions for The Wine Spectator, will take over coverage of Bordeaux.
In a posting on The Wine Spectator web site, Molesworth assured fans he could easily handle his new assignment without losing focus on Rhone wines.  "Have no fear folks – nothing will take away from my Rhône coverage. I have worked very hard to build that up – it's not going anywhere… The fun part is going to be bringing that same approach and enthusiasm to Bordeaux wine tasting. While I greatly respect my former colleague's career, contributions and knowledge, I think I have a somewhat different take on Bordeaux wine and wine writing".
Bordeaux fans as well as the Bordelais look forward to his contributions.