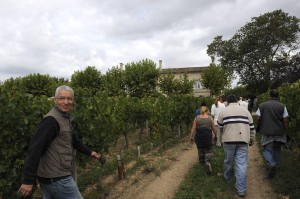 Chateau L'Eglise Clinet  has found a place on the top of the Pomerol pyramid with their Bordeaux wine.  Denis Durantou has been on a hot streak since 1998.  2009 l'Eglise Clinet was sublime in barrel tastings. Durantou began harvesting young merlot vines, September 23.  He finished picking the cabernet franc, Friday, October 1. 
Durantou commented on the lateness of the harvest.  He added, "I have never picked a harvest this rich, at such a late date".  The level of richness is seen as a good sign from Denis. Potential alcohol levels range from 14%-15%.   While 2010 is later than most years, it is surpassed by 2008 which remains the latest Bordeaux wine harvest in the history of the chateau.  l'Eglise Clinet began harvesting 2008 September 29, finishing October 6.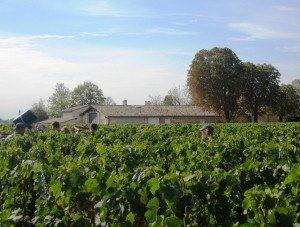 Chateau La Conseillante finished harvesting their merlot Saturday, September 25. They expect to complete picking their cabernet franc, Tuesday, October 5. According to Jean-Michel Laporte, the merlot developed well. They are even more homogenous than in 2009'.  Laporte added, "At this stage the grapes taste really fruity and as powerful as 2009. The color comes at the very beginning. The wines are black."  Similar to most Bordeaux chateaux in 2010, the Bordeaux wine yields are low. On their terroir that has more clay, the yields are slightly higher than expected. With the merlot at 14.4% potential alcohol 2010 will be slightly less alcoholic than in 2009. "This is positive", according to Jean-Michel who added, "You know La Conseillante is never is too extracted. It's the major point I have to control with the big potential of tannins and anthocyans we have".
I asked Laprote to compare 2010 with previous vintages, who referred me to his consultant oenologist Gilles Pauquet as he has a better historical perspective.  Pauquet found some similarities to 1990, with the main difference being the quantity produced. 1990 was a very large crop. Jean-Michel Laporte is discovering more freshness, (acidity and brightness) with 2010 than he found in 2009 at the same stage.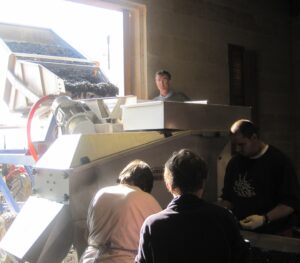 Alexandre Thienpoint of Vieux Chateau Certan started the 2010 Vieux Chateau Certan Harvest Monday, September 27. At this early stage, Thienpont is happy with the quality. But things could change. In 2009, Alexandre was happy with the both the merlot and cabernet franc when the harvest began. But at some point after the wines had been fermented, Thienpont concluded the cabernet franc was not at the level of quality he had hoped for in his 2009 Bordeaux wine.  This changed the blend in 2009 to a wine produced with more merlot than normal.  However 2009 Vieux Chateau Certan has already developed into one of the top Pomerol wines of the vintage.  The only concern at this stage for the 2010 wine is the quantity.  Thienpont is expecting to produce at least 30% less wine in 2010 than they did in 2009.
Chateau Le Pin, one of the smallest producers in Pomerol is usually able to complete their harvest in a single day.  For 2010, that stretched into two days.  For 2010, it took longer than usual. A whopping 2 days were needed for harvesting.  Owner Jacques Thienpont started picking at Le Pin Friday, September 24. They finished Saturday, September 25.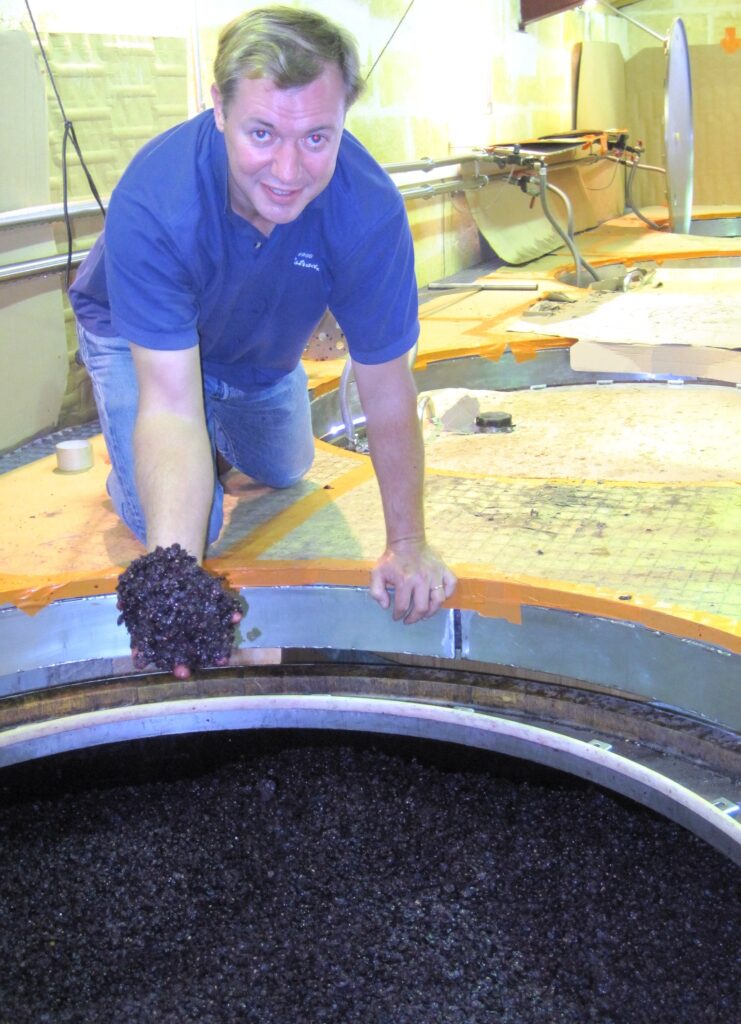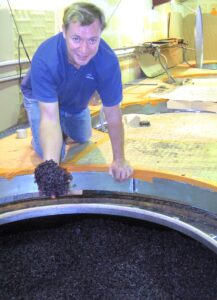 Located only one vine away from Le Pin is Chateau La Croix St. Georges. Jean-Philippe Janoueix started harvesting, Tuesday, September 28.  According to Janoueix, the tannins feel polished. Due to the vintages cold nights, the aromas show intensity and freshness. The seeds are smaller in 2010 than they were in 2009. This is due to the dry conditions in the soil.  Janoueix stated, "We are hoping to produce Bordeaux wine with supple characteristics along with a high concentration of ripe tannins this vintage".