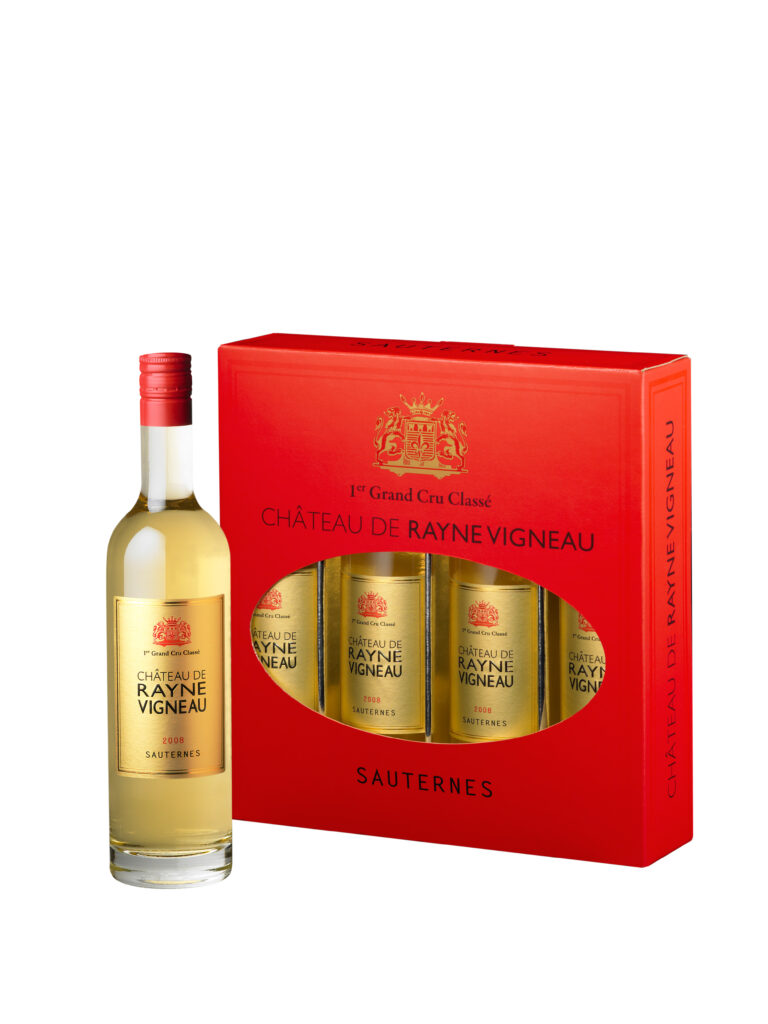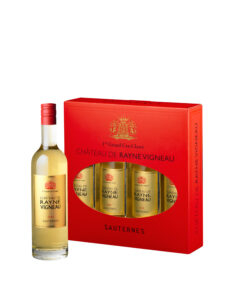 Sauternes is most expensive Bordeaux wine to produce. Due to the need to make multiple passes through the vineyards looking for berries attacked by botrytis, the labor costs are high. Plus the yields are low as fruit with botrytis offers very little juice.  Yet with all that in mind, Sauternes and other sweet wines have become the most difficult Bordeaux wine to sell. 
While red Bordeaux wine has enjoyed a plethora of good and even great vintages since 2000, which has allowed them bragging rights, the end results have not been the same for Sauternes. Sauternes has experienced a run of good vintages as well. But Sauternes has fallen out of favor over the few years and the wines have become harder to sell. 
To combat this problem, Chateau Rayne Vigneau is now releasing their wine in 25 cl bottles. 25 cl is about 8.3 ounces, close to 1/3 of a normal bottle.  The wines are sold in 4 bottle gift packs. The bottles are sealed with screw caps, instead of corks.  The chateau uses the Remy Kaps enclosure, which incorporates the Saranex seal.
Interestingly, the price for the four bottle package is actually less than the cost for a standard bottle.
Will this spark sales? It remains to be seen. As a big fan of Sauternes, I hope so. 
What do you think?  Will this help or hurt sales?  Most importantly, would you buy wines packaged in 25 cl bottles?